How to Launch A New Website – 10 Tips for Beginners
Ready to boost your brand identification? Did you know that a nicely done website boosts your business success ?
A new website helps articulate your brand message in a way that resonates with your prospects' needs. It presents a simple yet interactive way to express yourself before an invisible audience.
Therefore, you should make your presentation in a way that unveils your audience invisibility. Your brand message should aim at converting such a prospect into an actual customer.
Take your brand message to a new level by spicing it up with a website. Let your new website speak on your behalf and drive more engagements for your brand.
Keep reading to learn proven expert tips on how to launch a brand new website .
1 – Clearly define your expectations
Brainstorm your expectations of the website by creating a solid game plan right from the start. Think about what you want your new website to accomplish.
Is your website an eCommerce site for online selling? Are you aiming at merely lead generation ? Do you want to display your product catalogue targeting only relevant traffic? Are you focused on promoting your latest eBook?
Asking yourself some of these thoughtful questions will provoke you to discover the right approach to adopt.
When you understand your expectations, you will strive to align every effort you incur to your end goal. You will be in a position to source for suitable raw materials to build a website that stands out.
At least have a singular goal at the beginning. This will help you focus and avoid any scenario of disorganisation on your website.
For product selling, ensure you stress your superior product features most appealingly.  Integrate your content  with high-quality product images and jaw-dropping product titles.
If you are promoting your private practice or consultancy, presenting evidence is critical. 
Apart from a compelling call to action, make sure to back your content with your portfolio and previous testimonials for credibility reasons.
2 – Brainstorm a distinctive new website url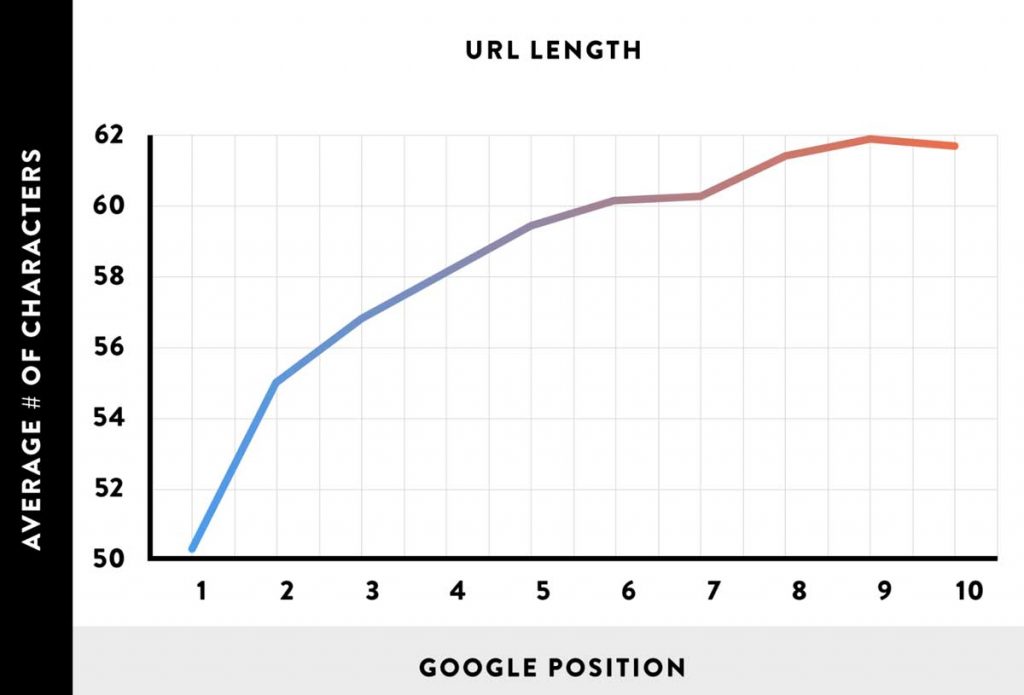 The address you select for your webpage should be simple and memorable. 
Your uniform resource locater (URL) or internet address is what makes your site accessible online. For example, https://www.website.com is a simple webpage address for a typical website.
While brainstorming this, ensure you account for the tenets of a good web address – short, unforgettable, keyword-rich, and easily pronounceable.
If your prospects cannot remember your website easily, then the chances are that your brand may remain invisible online. Remember, your URL serves to expose your brand to a vast audience roaming the internet space.
That means you should formulate your URL wearing the lenses of your target audience. Ask yourself. What are they likely to type in the search bar? What are the odds they will misspell my web address? How will search engines interpret a misspelt URL?
For example, in the case of a consultant, your audience will probably search your practice by your actual names. Therefore, including your real name in your URL is your best chance of getting found easily online. A simple URL like https://www.firstnamesecondname.com might be a great option to set you off.
The trick here is always to strive to connect your URL with your brand as much as possible.
3 – Determine your web hosting route
Now that you have a memorable and catchy URL, you also need to find a good home for it. Web hosting provides a way to store your website on the internet to make it accessible whenever a relevant query is raised online.
Other than storing and maintaining your files, web hosting also provides a fast connection to the internet. Therefore, selecting the right hosting plan is imperative for your brand.
A wrong selection might result in site crashes during high traffic or tarnish your website's professional appeal. But why invest so much effort in designing a great website only to end up in the wrong hosting space?
To enhance your customer experience, make sure you choose a hosting plan that aligns with your brand needs. You always have the option to choose from a wide range of shared hosting plans, dedicated hosting plans, as well as free hosting plans.
If you are not sure which plan will work for your brand,  discuss with a digital agency  the pros and cons of each option. They know what works and what doesn't in terms of affordability, safety, user-friendliness, and convenience.
4 – Infuse your website outlook with your brand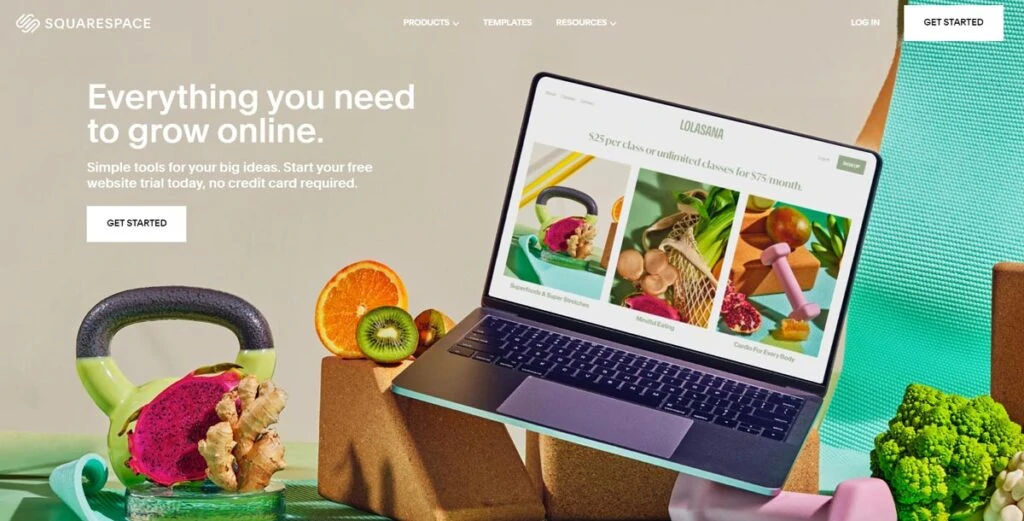 Spend some time on other websites that you think are top-notch. What excites you about them? Do you think you can implement the same on your website and remain unique?
The best place to start in your theme journey is to learn from the best. Check out their page menus, scroll speeds and patterns, brand designs , as well as their end goal articulation. This will help you plan and prioritise your new website features.
In case you are a novice graphic designer, there is no shame in hiring a professional designer . Experts deliver quality graphics. Quality graphics enhance the visual appeal of your website. And guess what? This is the surest way to keep your audience glued to your site and raise the engagement level.
Make sure your designer understands your brand message to satisfy your expectations. Preferably, outsource someone with proven experience in your line of business.
If you cannot afford an expert, the other best alternative would be to browse and purchase high-quality website themes online.
However, you should proceed with some caution here. Make sure you go for a theme that allows you customisation flexibility and is functional enough to meet your end goal.
When working on your website outlook, consider your logo, your navigation friendliness, and testimonials integration. These features primarily affect your audience experience on your site.
5 – Create high-quality content for your website
Your website content determines whether you keep or lose your audience. Making it valuable in your particular niche is what gets you started on a successful brand promotion journey.
Determine the goal of the content before creating it. What do you want it to communicate to a new audience? Is it to provide additional information? Are you introducing a new product or service?
A new audience is rather difficult to convince. Therefore, your content is your only hope of winning them over. Find a focus for each page in your website and assign a particular goal to follow through.
To keep it high quality, ensure your content is:
Concise and straightforward by minimising fluff and redundancy
Focused on solving your audience problems
Infused with a compelling call to actions focused on conversions
Integrated with authoritative industry-specific articles or blog posts
Incorporated with tutorials and expert roundups
Saturated with industry-specific frequently asked questions (FAQs)
6 – Include additional analytical tools
Tracking your website traffic and tracing its source is essential in measuring website success. For that reason, think of  the analytical tools  you want to include in your website before launching.
Such tools help you monitor the effectiveness of your webpage. They analyse how your content resonates with your visitors and how long they stay on your site.
With content analytic tools, you can tell how efficiently your blog posts are performing. These tools guide you on where to add your call to action buttons, help you see how deep visitors sink into your content, as well as providing real-time feedback to help make content adjustments.
Since growing your email list is among your top priorities in your brand promotion, a list builder should not miss in your website toolkit. With this tool, you can schedule your newsletter popups, target the most engaged audience, and maximise the use of call to action prompts.
Integrating all these tools in your new website helps you easily track your efforts, diagnose problems early, and apply the necessary fixes to enhance performance and user experience.
7 – Integrate online alerts for your blog posts
Track your article performance by subscribing to online alert platforms. These platforms notify you of when and where your blog posts are mentioned on the online space.
They help you monitor and analyse your brand promotion efforts to only focus on the marketing strategies working.
Beyond notifying you of media or blog mentions, they also notify you of your site mentions on social media platforms.
8 – Provide a pathway for signups to your email list
As you aim to grow your email list, provide a way for this list to build up. With an active email list, you can connect with your visitors anytime, even if they never return to your site.
Email marketing services provide pre-designed templates that integrate an opt-in box into your website. By checking this box, a visitor is added to your email list.
To entice your audience to join your email list, offer incentives such as a free guide carrying valuable information for their problems.
9 – Add a site map
A site map document avails a list of pages and posts on your website to internet browsers. With this information, the browsers can crawl your site quickly and index your content faster. Sitemaps help with seamless site navigation, providing an outline of your website's content in a single view.
To feature well on a site map, ensure your content is always relevant, valuable, and updated. Discuss with your  web designer  the types of sitemaps available and which one will best work for you.
10 – Audit your site and plan for the launch
Take some time to fine-tune your webpage before deciding to launch. A thorough audit of the site should reveal anything amiss. Check to see whether every tiny detail adds value to your audience and whether everything aligns with your end goal.
As a new website is always a work in progress, launching should never be delayed based on perfectionism. As long as it is looking professional, you are good to go live.
Remember also to share your site on social media with friends and family to kick off its promotion. Be clear about the goal of the page and the target audience.
What mistakes should you avoid when setting up your new website?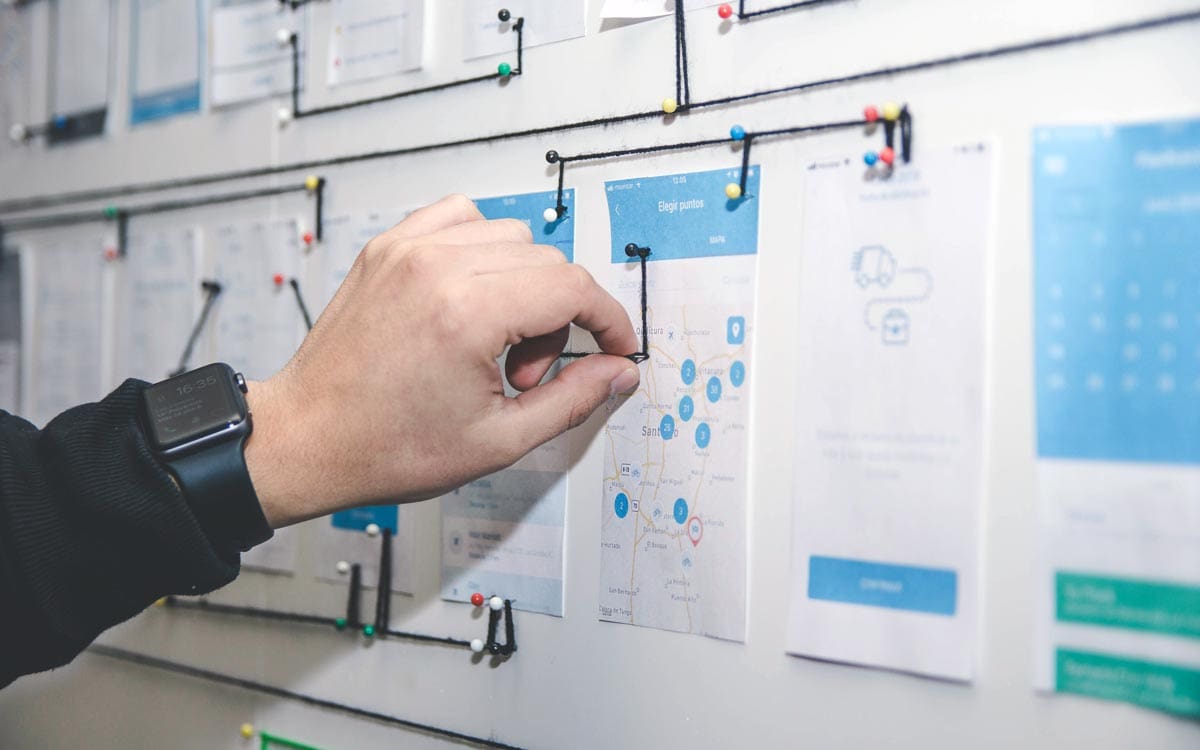 Since your website complements your marketing efforts, you want to make sure you do it right.
How? By avoiding the following:
Non-current information
Poorly written or structured content
Unnecessary and unauthorised external linking
Unresponsive website design
Skipping your contact details
Insertion of broken links
Introduction by splash pages
Omitting call to action buttons
Why do you need a website?
A great website adds to your credibility as a legitimate brand. It presents a solid first impression, allowing your business introduction to stick in the minds of your audience.
A great website establishes your authority in the industry by vividly showcasing your expertise to the world.
Your audience can measure your brand's credibility online by looking at your website design. 75% of consumers admit to having done that.
That points out that your website is a window into your brand. How you design it tells whether or not people will be drawn to peep through it.
Did you know that about 88% of consumers online will hardly return to a website after a bad user experience ?
That goes to show just how much your prospects rely on your online presence to draw purchase inspiration. That's precisely why you need a website as soon as yesterday!
As you prepare to launch your site soon, think like the audience you are targeting. If your website cannot fit in their shoe, then perhaps you should consider revising it.
Time to launch now!
Having been equipped with the right starter pack tips, you should be getting ready to launch your brand new website.
Start by defining your expectations, selecting the correct web address for your page, and a hosting option that resonates with your brand goals.
Follow that through with an appealing brand message infused with top quality content to track your website performance by analytical tools easily.
Afterwards, provide a way for your audience to connect with your brand, a way for internet browsers to index your content before finally auditing and launching the site.
Author Bio:  Patrick Watt is a content writer, writing in several areas, primarily business growth, value creation, M & M&A, and finance. His other interests include content marketing and self-development. Say hi to Patrick on Twitter  @patrickwattpat .