5 Ways to Revive Your Business with Post COVID Strategies
You might be sceptical about the future of your business after COVID-19 causing havoc for the most significant profit-generating ventures in the world. 
May it be Facebook, Google, or any other bluechip organisation, they had to change their way of doing business.
According to CNBC, a Needham analyst wrote that 30-40% of Facebook's revenue was at stake, given the Coronavirus situation.
Facebook was already in hot waters due to a much sensitive issue while the pandemic added to its challenges. 
They are reworking their strategies to help themselves and the companies on their platform.
Google has also devised a formal WFH strategy as they announced that their employees would be working from home until Summer 2021. 
That indicates a significant shift in how the corporate world will operate in the future.
Unarguably, COVID-19 has hit the world in a way that  unprecedented  has become cliché. 
The global lockdown has brought a wave of despair not only for people in common but for thousands of businesses regardless of size. 
From the giants like Facebook to a local restaurant, every business has been hurting. 
However, now that the world is coming to terms with the virus, the corporates are trying to go back to life as well. 
Every business and brand is looking for strategies that can help them revive from the damages of the  deadly  lockdown.
At this time, companies need to be careful with their strategies whether they are rebranding their website UI, brand colours,  digital marketing service  or rethinking social media communication. 
You can not be hasty in making decisions right now, but you can also not just sit and watch your profit-generating venture die. 
If you are a business owner , you must be wondering how you should revive your business. 
Well, this article is written for  you . 
Strategies that Can Help Revive Your Business in 2020 and Beyond
Being a team that believes in embracing change with open arms and creative solutions; we can assure you that your business can not only survive but  thrive .
We have heard plenty of hopeful phrases this year for as long as we can remember. 
For some, it might mean changing your business model, for others, it might mean moving to a completely different vertical or changing your target customer. – Shopify
Many are promising that things will be fine, but very few have offered concrete strategies for making that happen. 
Although this time must be stressful for business owners , we suggest  resilience  and smart strategies. 
In this article, we will be discussing some such strategies that will restore your business in full form. 
Our focus will be on learning from the most influential and successful thought leaders and business gurus around the world. 
Here is what you will learn throughout the article;
The cruciality of knowing your organisation's 'Why' for long term success in difficult times.
How integrating your organisation's 'Why' in custom logo design and branding can attract more customers.
What customers look for in marketing communication of any organisation?
Why empathy is the need of the time and the future.
How your marketing communication can upgrade like that of the market leaders.
What customers need and how you can build stronger relationships in an age where loyalty is short-lived.
And eventually, how your business can return in the most potent form as the world heals from the atrocities of the plague.
Finding Your Why – Steering through the Storm with a Clear Vision
Attaining Stability in a VUCA World
We are living in a VUCA world. 
Volatility, Uncertainty, Complexity, and Ambiguity  are necessary components of today's corporate landscape. 
Business leaders are supposed to equip themselves with more than positivity and problem-solving attitude. 
They need to stay ready for any unforeseen circumstances that may occur. 
COVID-19 arrived like one such example. 
While the entire globe was moving towards digital advancements, some showed reluctance. 
And such companies have suffered the most as the virus pushed the world into the digital realm, breaking off all physical contact.
In a competitive and rapidly evolving situation like that, the financial muscle of the company isn't enough nor is the gigantic size. 
We witnessed significant businesses collapsing in the face of COVID-19. 
The question is, if the size and financial power do not work, then what  could ? 
And how are the other companies still thriving? How did they not collapse too? What makes them so different?
The answer sums up in one word,  vision .
What Vision Does for Your Organisation
Companies that are under the hands of great leaders steer through every hard time with elevated enthusiasm. 
It is almost counter-intuitive that they perform even  better . 
What sets them apart from the victim lot is their sense of purpose which shifts their focus from day to day issues to the big picture. 
By taking proactive steps now, you can put your business in a more secure position to stay strong and recover faster once the crisis subsides. – Entrepreneur
They are there to achieve something more significant than their individual lives. 
Such companies and their employees are less prone to depression and losing focus in the face of calamity. 
According to a study, having a sense of purpose in life is significantly associated with higher memory capabilities, executive functioning, and cognitive processing. 
Another study suggested an inverse relation of a sense of purpose in life with depression. (Source: psychreg.org) 
Imagine your company with employees who are frequently fueled by a sense of purpose rather than just the salary they receive. 
Can you not already feel the kind of energy these people would possess? 
Who wouldn't want an organisation where employees love what they do and are self-motivated to excel. 
Creating such an environment is not impossible. 
Business leaders need to build a vision for their companies, and the key to that is finding their ' why .' 
How to Find the Why that Builds an Ultimate Vision
"He who has a  Why  to live for can bear almost any  How ."
Viktor Frankl has beautifully put Nietzsche's quote into perspective through his book, 'Man's Search for Meaning.' 
Leadership gurus like Simon Sinek have been emphasising the importance of finding the way in the success of businesses and even individual lives. 
We all have a 'Why' in our lives that takes shape through each person's journey. 
Organisations also have a Why and, the ones that realise it know their destination clearly, and it becomes easier for them to decide their  How .
Finding the Why is about understanding your organisation's story. 
Why did you initiate a particular venture or what drives the values of this initiative? 
The inspiration or purpose you want to fulfil through this company? 
It is about asking yourself why you are doing a particular thing. 
Once you are clear about these questions, you have a set of beliefs that you can portray better. 
You attract the employees with the same beliefs who are self-motivated to achieve that purpose. 
On the technology front, priority actions must be launched to ensure a successful restart: Accelerate digital transformation to serve new customer and employee needs. – McKinsey
A team that knows why they are doing what they are doing is far more resilient in the face of ambiguity and volatility. 
They continuously strive to find out ways to steer towards their goal, no matter how thunderous of a storm hits. 
Clear direction enables the enthusiasm for problem-solving and team playing attitude. 
Living in a VUCA world, we must always be asking ourselves the reasons we are doing certain things. 
We can not spend our time on things that do not serve the primary purpose in the long run. 
Every employee must know what direction the ship is moving and that their role has significance in this pursuit.
1 – Integrating Your Why – Building Custom Logo Design and Branding Based Upon Beliefs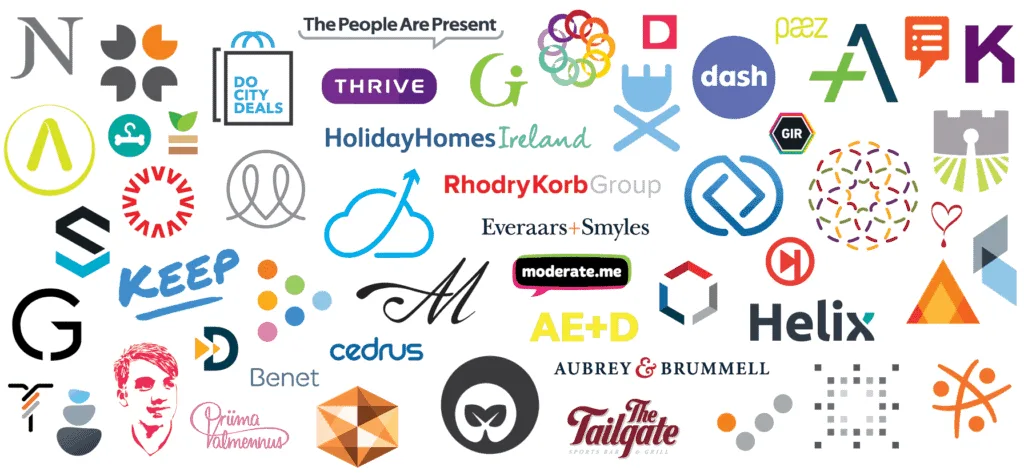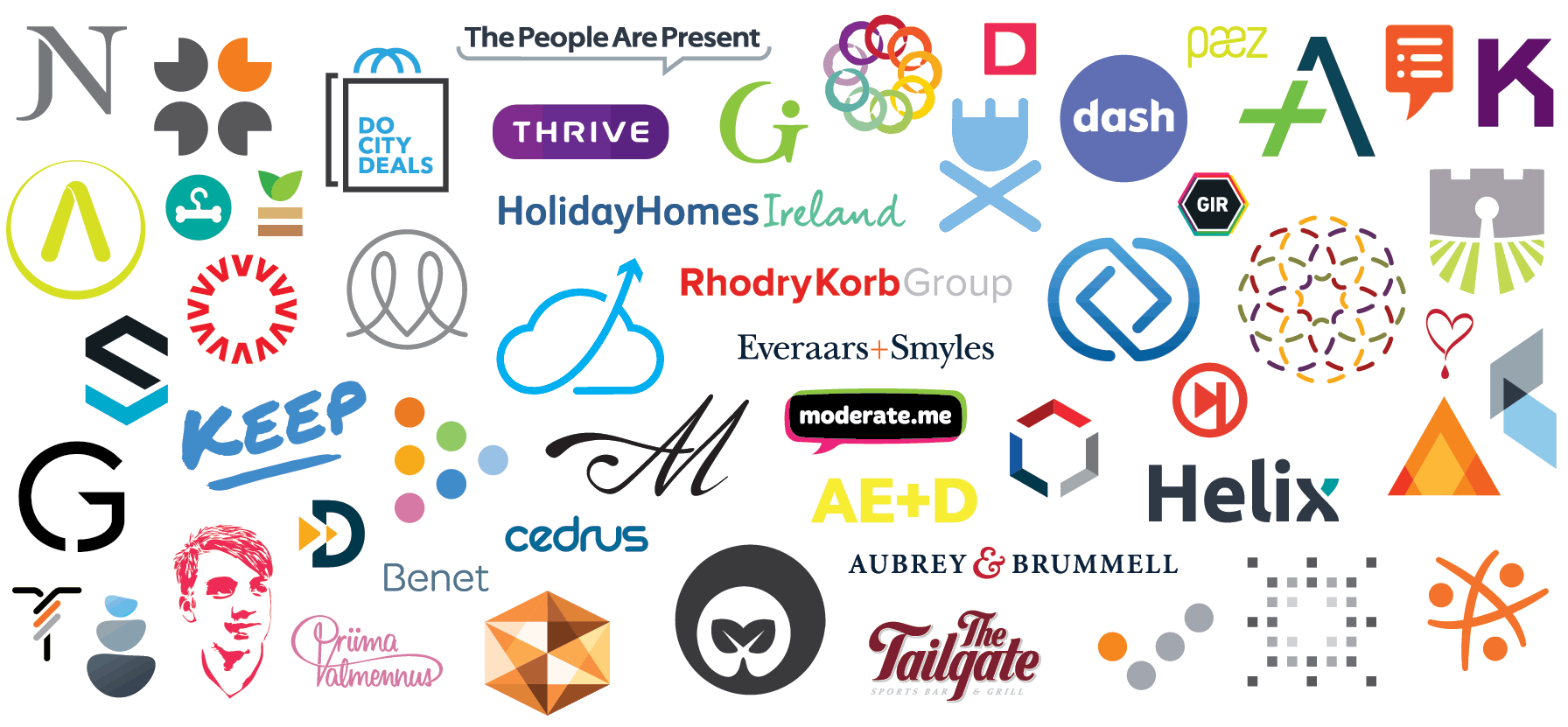 As you discover the Why of your organisation's existence, it is time for  integration . 
The custom logo design for your business is the first and foremost interaction with the customer. 
It works as the identity of your organisation that reflects its philosophy and what it stands for. 
When customers see an ad promoting a business, there are two things they think to themselves;
What is the message?
What is in it for me?
These two questions sum up the entire focus of your potential customers. 
The logo design and branding efforts that you put in must answer these two aspects readily.
Custom Logo Design and Branding that Reflect the Why
Simon Sinek's Golden Circle explains to us the way people make their decisions. 
The human brain can be divided into three layers, i.e., the exterior part is the NeoCortex while the internal two parts of the brain make the limbic brain. 
While the neocortex is responsible for rational thoughts, it can analyse figures and the technical specifications. 
It deals with the 'What' part of your branding communication. 
The limbic brain, on the other hand, deals with behaviours and feelings. 
It deals with the 'How' and 'Why' part of your communication, and this is where the decisions are made.
Your customers do not buy 'what' you sell, they buy 'why' you sell. 
That is where the companies need to focus on their branding strategies. 
Along with the severe health and humanitarian crisis caused by the coronavirus pandemic, executives around the world face enormous business challenges: the collapse of customer demand, significant regulatory modifications, supply chain interruptions, unemployment, economic recession, and increased uncertainty. – HBR
A car brand that continuously emphasises on the functionalities that they offer is less likely to sell than the one that talks about an ideology. 
BMW's 'The Hire' makes a substantial case on its own. The advertising team had been delivering product-based campaigns before they realised their sales were declining. 
To this realisation, they revamped the strategy and created short films based upon heroic encounters, re-positioning their brand for the Internet-savvy young customers. 
Instead of talking about specifications, they focused on why they were 'The BMW' and portrayed it in their marketing communication through the right mediums. 
As a result, their sales increased by 17.2%. 
This is one example of integrating the fundamentals of your company's being into branding communication.
The entire world is going through a hard time right now. 
People are scared, highly sensitive and anxious right now. 
They are more likely to resonate with your brand if your marketing communication feels right to their gut feelings. 
Maggie Rivera, senior vice president of brand strategy , Sandals Resorts Hyatt knows all too well that as the consumer psyche has radically changed, it too must change, in order to restore trust and recoup business. "We understand that as guests are ready to travel again, they'll return to our hotels with new expectations," Mark Vondrasek, Hyatt's chief commercial officer. – US Chamber of Commerce
If your branding and custom logo design reflect your 'why' consistently, the brand identity you are striving to build becomes more vital than ever. 
Working on this strategy, you can build a reliable brand that will stand the test of time. 
How Working on the 'Why' Will Help Your Business?
Sale
Companies that know the reason for their being are substantially transparent in their direction. 
They have a clearer outlook and can quickly figure out the productive actions from the fruitless ones.
Employees in such organisations are not only motivated but inspired by the clarity of goals and the rationale behind those. 
They tend to be highly enthusiastic and focused on the collective pursuit of these goals. 
Calamities like COVID-19 can be intimidating; however, if you possess a team that is fully integrated and bonded among themself, your company is more likely to survive through it. 
In 2003, when the SARS had hit China, Alibaba's team was successful in not only becoming more united, but they also launched a new business during a 10-day Work from Home (WFH).
That shows the immense power of leadership and a sense of purpose. 
Ma made sure that his employees were safe and stayed positive in the face of the new harsh reality. 
The result was a more united and motivated team that successfully launched Taobao. 
The lockdown period has also demonstrated that many processes can be shifted to remote work. They have had to orchestrate the massive and sudden switch to remote work for employees, using new collaborative tools in a way that is both efficient and cyber secure . – McKinsey
If they could succeed in launching a new business during SARS, you can start one during the COVID-19 pandemic. 
All you need is to find the reason you want to start a particular business, build an ideology and reflect it, starting from your custom logo design and branding to the website and marketing communication. 
The businesses that are trying to revive from the damages they faced during the lockdown can learn from such examples. 
Giving up in the face of misery is never the solution. 
We are living in an unpredictable world. 
Business owners need the ability to foresee the future and stay ready for any event. 
And for such strong foresight, they need to keep a laser-like focus on the reason for starting their ventures in the first place and the goals to achieve.
Once we know why we are doing a sure thing, we remember it's worth and make every possible effort to keep the journey moving ahead. 
The best business leaders around the world give their employees a sense of purpose and their customers a formidable inspiration. 
They have sharp observational skills and the kind of empathy that opens their eyes towards what the consumers need. 
Empathy  is another tool for business leaders, and managers need to opt to manage their employees and businesses better.
2 – Building Empathy – Understanding the Psychology of Your Employees and Customers
The year 2020 has been a difficult one from every aspect. 
Families lost their loved ones, businesses lost revenues, and a series of other calamities added into the misery. 
Surrounded by all these disasters, every individual has felt a bout of depression at some point this year. 
As business owners, you need to understand that the majority of your employees may be going through one thing or another. 
It is crucial to create an empathetic culture in the organisation to help them cope with their situation. 
Whether it is a small venture or a large firm, lack of empathy can be the number one factor for toppling down in difficult times. 
Put together a cognitively diverse crisis management team that will have more ideas about potential solutions, especially if the corporate culture encourages the expression of and respect for diverse perspectives. – HBR
What is Empathy and Does it Have a Place in Business?
Daniel Goleman's work on Emotional Intelligence has pointed to the cruciality of empathy further.
His book "Emotional Intelligence: Why It Can Matter More Than IQ," talks in detail about the importance of EI for success in all aspects of life.
Empathy, being one of the most substantial aspects of Emotional Intelligence (EI), is a skill that every individual, especially business leaders, must champion. 
The skill of empathy may not sound like it belongs to the corporate world, but the facts   tell a  different  story.
It was Jack Ma's empathy towards his employees that united and motivated the team so well that they initiated a new business during SARS in 2003.
Empathy Within the Organisation: Connecting With Employees
When employees feel heard and understood, their morale increases.
They know their employer cares about them.
They are less likely to feel demotivated or leave the company. 
When business owners cultivate a culture where employees can openly discuss their concerns and feelings; the workplace becomes more bearable than those where speaking up is taken as an offence. 
Employees in such companies are well bonded, and teamwork is never an issue. 
According to a recent nationwide survey led by the University of North Carolina (UNC) in the US, 90% of the respondents expressed experiencing emotional distress and anxiety related to COVID-19. (Source: News Break) 
Air travel is being hit hard, sports leagues and big events are being cancelled, countries are putting up travel restrictions to try to keep the virus outside their borders, and public health officials and hospitals are bracing for the worst. I don't want to downplay the seriousness of the public health aspects of this crisis; everyone needs to take precautions to stay healthy and reduce the spread of the virus. – Entrepreneur
As COVID-19 has struck everyone with anxiety and fear, understanding each other's problems can be the biggest blessing right now. 
There is no other strategy that is stronger than empathy right now. 
A strategy is an action that makes an impact, and nothing can make an impact in an anxiety-stricken world more than empathy. 
"Clients do not come first. Employees come first. If you take care of your employees, they will take care of the clients."  – Richard Branson
The corporate world, for years, believed that 'Customers come first,' until Richard Branson, the founder of Virgin Group, changed that mindset. 
He refocused the attention of the business leaders from clients to employees. 
Customers remain the main focus of your business. 
There is no compromise on customer-centricity. 
The shift towards employees is regarding the treatment. 
As the owner, your primary focus should be serving your employees while they serve the customers. 
The key is in bringing change from the inside.
Empathy Outside Organisation: Resonating with Customers
The economies around the world are at stake, and people are afraid of dying from the virus or hunger. 
Mental health issues, especially death anxiety, has put people in despair. 
Even though the COVID-19 lockdown is over, the tension is not. 
Their areas of specialisation protection of employees, stabilisation of operations, customer engagement, and the conduct of financial stress tests remain relevant even after business resumes. – McKinsey
Business owners need to understand the new consumer patterns. 
What they are looking for in different products and what they are avoiding. 
Empathy enables entrepreneurs to put themselves in their customers' shoes and build things according to their perspective.
At this time, your customers may be wondering if they should buy from you or not. 
You need to understand the basis on which they will make this decision.
If you are a company that sells real estate , do you know what your potential customer must be thinking right now?
They must be wondering if they should visit houses or not; whether the homes will be adequately sanitised. 
That thinking process can end up in a no buying decision which will eventually decrease your sales. 
You do not need to fight this mindset; you only need to  facilitate  it. 
In this situation, where you want the customers to start looking for a property again, you need to take a few steps. 
You can ensure the house is sanitised correctly, residents and visitors do not have any symptoms, and everyone wears a mask and gloves.
If you take a few careful steps, your business will start flourishing again. 
You only need to be careful, and most importantly, you need to  communicate  your efforts well.
3 – Communicating  Really  – Integrating Empathy in MarCom Strategies
All your strategies can fall short of bringing an impact if you are not communicating correctly. 
You need to deliver the efforts that you are putting in to keep the employees and customers safe. 
You also need to keep the element of empathy and sensitivity alive in all that you do.
Your brand's choice of colours, symbolism in custom logo design , and posts on social media need to be carefully chosen. 
Understand that your audience is vulnerable and sensitive right now. 
You need to handle them with utmost care. 
This is the time to make moves like you are in a minefield. 
One wrong action or a single miscommunication can have long-lasting effects. 
If you can strategise sensibly and build the right message at this time, safe to say, your business is  safe .
Building the Right Messages – Responding to Pain Points
In a paranoid world, the usual rules of marketing strategies don't apply. 
Your digital marketing service agency can not keep making the same old content they used to in a pre-COVID world. 
The new rules that apply need to be followed strictly and sensitively. 
The First Rule: No Humour
If you are one of those brands who take the liberty to throw a few jokes and creative puns here and there, you need to stop right now. 
As much as this content was popular with your audience, now is not the right time. 
Do not attempt to 'lighten' the situation with humour. 
It will undoubtedly backfire and cause lasting damage to your brand image. 
People are facing a deadly virus, and there is nothing that can change that fact. 
Anything that brands are doing right, whether positive or negative, is leaving a deep impression on the audience's mind. 
This is also the time  classic  case studies are in the making. 
Five years from now, when the business students will be reading those case studies, you would not want your brand name among the ones who did something insensitive.
Think with your eye on the future and the long term implications of every idea. 
If you direct your social media communication with empathy, you won't make a lethal mistake.
The Second Rule: Talk about Your Sanitisation Efforts
You must take all the necessary and some  additional  measures to protect your employees and customers. 
As you work on making your company's interaction with the customers a safe instance,  convey  those efforts. 
"With health and safety being top of mind, it's our top priority." Like Hyatt, Sandals is rolling out a branded safety plan, calling it Sandals Platinum Protocols of Cleanliness, which is an enhanced version of its existing regimen.  (uschamber.com)
A bakery, for instance, can create short videos of their employees working with strict SOPs. 
If you are a real estate business, your safe branding efforts can be exhibited by a live session on Facebook. ]
A representative can give them a tour of a house with the SOPs and tips to help them have a safe experience. 
Virtual tours can also upgrade the extent of your business. 
You can reach more people, show properties through 360-degree shots, and sell without any physical fatigue. 
You might be a t-shirt selling company, in which case you can make a short video showing the process of sanitising and packing shirts before dispatch.
If you brainstorm further and build on these ideas, you will have enough content to show that you care and are making an effort.
The Third Rule: No Panic, but No False Hopes
Your main goal is to make your customer feel safe doing business with you. 
If you panic yourself, that won't happen anytime soon. So avoid panic and train your employees to do the same. 
Hire professional social media marketing services if you may. 
Work with them on formulating communication with a positive perspective of things. 
Avoid overselling the optimism though. 
Making false promises is a deadly sin for brands. 
The vast gap between the expectation and reality creates space for negativity against the brand. 
You may spread positivity all you want, but make sure to keep it genuine and real. 
Rethinking Digital Marketing – Suitable Mediums and Unusual Approach
Making the right efforts and building campaigns around it remains ineffective unless you choose the mediums appropriately. 
Evaluate your target audience and see where they are mostly present at. 
Throwing in messages through all the channels aimlessly, wishing something will stick isn't going to work. 
To achieve your business objectives, you must reach an influential audience. 
For that, you need to understand where this audience may be readily available.
Generally, people believe that Facebook should be the primary medium for every brand's communication. 
That belief was further aggravated as according to Facebook Newsroom, they were witnessing unprecedented spikes of above 50% increase in usage since the lockdown had started. 
What business owners need to understand here is that surge was  temporary . 
Locked in their houses, people had a lot less to do. 
Now, as the lockdown is coming to an end, the overuse of social media will diminish as well. 
If you are building the perfect message but delivering it through the wrong channels, your message will  die  somewhere in between.
There are some crucial mediums where you need to be, to register your online presence. 
Facebook  is  one of those, but it can not be the focus of every type of brand.
As B2B businesses are usually more suited for Linkedin, increasing likes and comments on Facebook may be a useless activity unless you are marketing the  Intel  way. 
That is another story for another day, however.
Your brand team needs to start the marketing activities "outside-in," which means that they should rely on customers' behavioural data rather than their instinct. 
Marketers must not  assume  what customers may like or need. 
There must be research backing the strategies your team devises. 
Besides that, avoid the mistake many marketers are making. 
Do not neglect community forums like Quora and Reddit. 
These platforms generate rich and meaningful conversations. 
Your brand can attract the right kind of leads towards your website. 
It becomes easy to spot convertible leads on such forums. 
If you have a real estate business, queries from the right customers may sound like this,
"Where to find real estate agents in New York?"
You can immediately attend to these queries and have them visit your website. 
Leads like these are far more valuable than meaningless likes and comments on Facebook.
The key is to pay attention to the suitable mediums and online communities where your customers are looking for a service/product like you. 
And as you convey the right message through a suitable medium, make sure you do it with more sensitivity and  care . 
Conveying with Care – Sensible Graphic Design and Branding Colours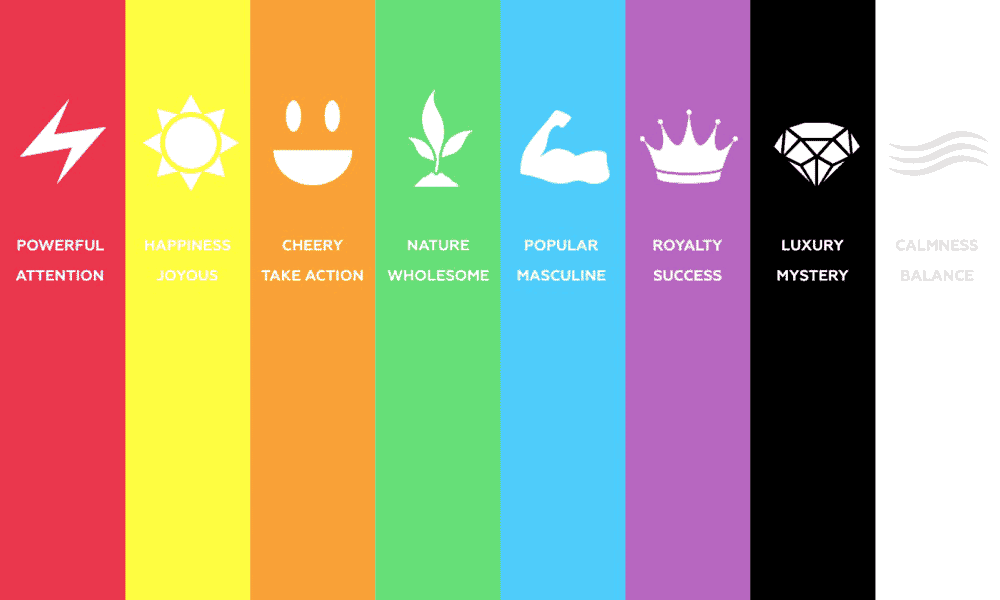 We all know how colours have their psychological effects over the viewers. 
They also have distinct associations that can evoke a particular emotion or feeling. 
Just like that, the communication during COVID-19 has created some new associations. 
To make smart strategic decisions, you must understand your organisation's position in your environment.  – HBR
Colours like deep red or electric blue have been continuously used in graphic design posts regarding the pandemic. 
Significantly, the virus has repeatedly shown in both these colours all over social media. 
That is why these colours can be a source of negative reminders for the customers.
Although red has been a preferable colour for marketers since a very long time due to its broad spectrum and attention gaining qualities, it is better to avoid it for some time. 
While on the one hand the colour red is known for passion, love and energy; it is also seen as a sign of danger on the other. 
Similarly, the colour blue is positively known for calmness and tranquillity, but it also has an association with sadness and depression. 
Using these colours in your graphic design posts or custom logo designs may be far from a professional approach right now. 
People are still traumatised by the virus, and these colours are more likely to be negatively associated. 
They have seen these colours associated with the COVID-19 throughout the lockdown. 
It is still fresh in their minds, and there is no way this association is fading away soon.
So whether you are rebranding your custom logo design or changing the website design, make sure the colours are chosen sensibly. 
4 – Forming Relationships – Genuineness in Dealing
Sale
Don Schultz, the most noted researcher and writer on Integrated Marketing Communication, in his book, "IMC – The Next Generation," sheds light over the importance of forming customer relationships.
He emphasises that the customer is the one who decides whether to create a relationship with the brand or not.
As business owners and marketers, we need to understand the power customers possess. 
The most successful businesses in the world know their customers inside out. 
They invest time in analysing their behaviours and responding to what they expect.
Brands that  listen  to their customers are in a much better position to form relationships with them.
While many lessons will be learned in retrospect, doing something new, seeing what works and remobilising around the results is likely to be the most effective strategy in the short term. – HBR
As of 2020 and most probably beyond that, people are expecting two things from every brand,
Extreme attention to sanitisation and the SOPs
Respecting the feelings of the people traumatised by COVID-19
Any brand that is not doing these two will face backlash. Brands need to build trust and understand the pain points of the customers.
Build Trust with Transparent Policies
The way people are feeling nowadays, the additional policies you must have are simple. 
Show high regard for customer's safety through emphasising on wearing masks, following social distancing and continuing sanitisation regularly.
Not only should you create these policies, but you should be advocating why these are important. 
For example, in Austria, small standalone retail shops and craft services will form the first wave of reopening (with maximum one customer per 20 square meters and mandatory face masks). – BCG
Formulate SOPs, according to all your business operations and create videos about how your employees are working behind the scenes. 
Customers must be able to know what happens at each step—the more transparency in your procedures, the more trustworthiness among your target audience.
Look for Pain Points and Solve Them
As we have mentioned repeatedly throughout the article, your audience is still traumatised. 
You need to understand and actively look for their pain points according to your nature of business and work to solve them. 
Your customers would appreciate guidance throughout the new procedures. 
Create 'How To' guides for their safety and convenience. 
Whether you have a real estate business or a beauty salon, your branding and marketing communication must emphasise on the SOPs regarding the 'New Normal.' 
Try to provide them with more accessible ways to follow the SOPs, so it doesn't feel like a burden. 
The world is sensitive right now, and all your efforts will be appreciated. 
Do it out of  genuine  care for the customers, and they will sense it. 
That is how lasting customer relationships are developed in the real sense, even in a time where loyalty is short-lived.
Wrapping It Up
The entire world has gone through a testing time. 
Losing lives and livelihood has left a scar on everyone's life. 
The corporate world, especially the travel and hospitality industry, has taken a significant hit. 
All other businesses have seen the worst setback of all time as well.
The crunch of the story The Covid-19 pandemic has forced small and medium enterprises to alter their business strategies, action plans, supply chains and also their modus operandi. – BZoomed
Now that the lockdown has finally come to an end, the world is embracing the 'New Normal.' 
Meanwhile, some invaluable learning from the best business and leadership gurus around the world can help us revive the corporate world.
In the article above, we have discussed the strategies that have been the founding ground for the best companies in the world. 
Working on these strategies, we can not only revive businesses from the damages of the pandemic, but they will also become more resilient and ready for anything in the future. 
We have learned from the pandemic that we are doing business in a VUCA world, and we need to be ready for any unforeseen events. 
If businesses integrate these strategies in their business philosophies, marketing communication, custom logo design, and branding; nothing can stop them from coming back stronger than before. 
While the United States hasn't begun to 'flatten the curve' just yet, other countries have, including China. Businesses in China are showing that the economic recovery for businesses after the effects of the coronavirus begin to lessen is coming along at a rate much higher than most predictions. – Dexxcomm
All we need as business people are the spirit of building our organisation's core values to become  serving  companies as only by serving is how we  lead .
Contributor: Sameea Jamal is Assistant Manager – Digital Marketing at ACE Digitals Pvt. Ltd and a writer who finds her passion in writing for Graphic Design, Digital Marketing, and SEO. She has worked with small and medium-sized enterprises for over three years. You can connect with her on  Linkedin , or you can reach her at  sameea.jamal@gmail.com .
Last update on 2022-09-20 / Affiliate links / Images from Amazon Product Advertising API