5 Tips to Create a Music Logo Design for Artists or Bands
The music industry is as much of a business as any other industry. Therefore, the basic rules of marketing apply. 
To become successful, you need to create a strong brand for yourself . 
An excellent place to start doing it is creating a killer music logo for your band. 
How? Read on to learn all the tricks and get the music logo design of your dreams! 
Why Do Musicians Need a Logo for Their Brand?
Before this article goes any further into describing how you can create a thriving music logo design, it is essential to settle down the reasons why you would even bother to get one. 
After all, it is quite a laborious process that requires a certain amount of skill and time.
Here are the top benefits of creating a music logo design.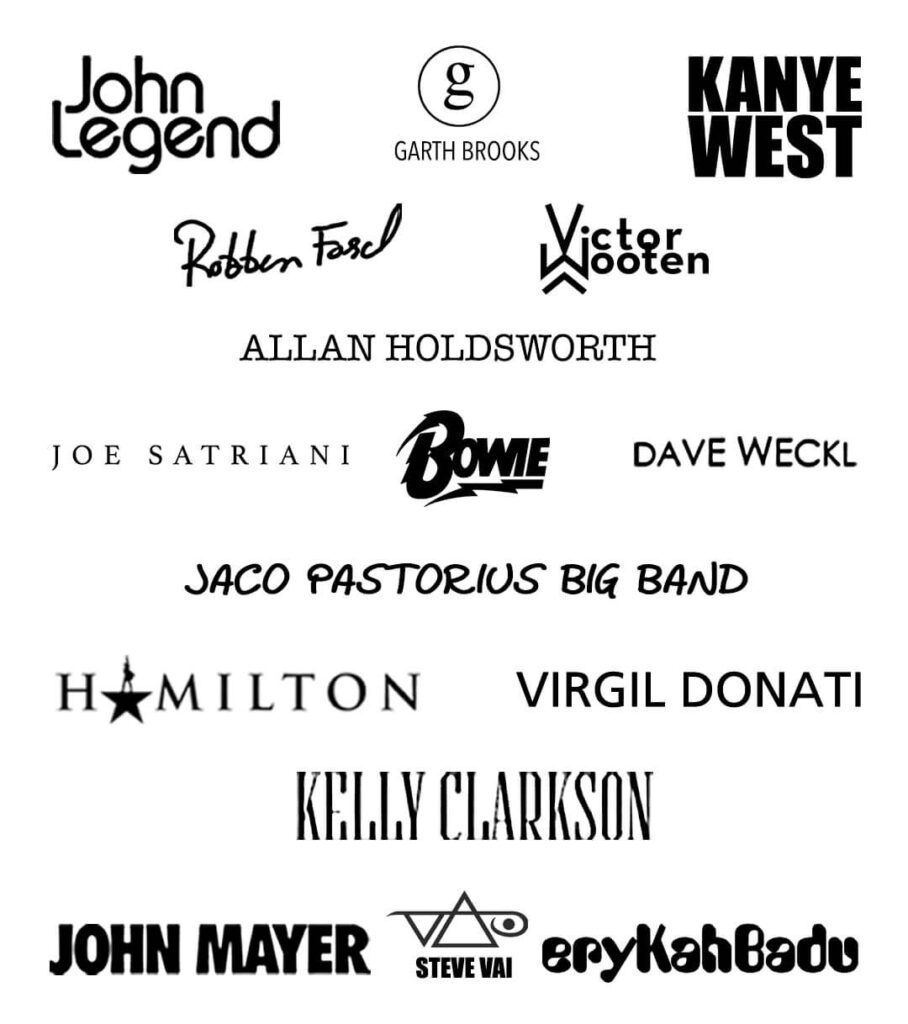 It raises brand awareness
The more attributes your music brand has to offer, the more frequently it appears in the visibility range of the target audience. 
If your logo is a well-used one, it will be recognised, too. Crafting a successful music logo design will allow your brand to live rent-free in the heads of the people seeing it (think of all the times you have seen the Metallica logo on t-Shirts even without being a Metallica fan!)
It strengthens your brand identity
Creating a logo for your music brand can provide more context to your music and let your potential listeners know who you are.
It is a fun way to appeal to your fans 
If you have a custom logo design , you fans have something to use to show their music preferences. So, if there is ever a question of whether to create a music logo design or not, it is a no-brainer. Yes! You should get one asap! 
How to Create a Kick-ass Logo for Your Music Brand
1 – Start by Looking for Inspiration and Drafting Your Ideas
Music is a form of self-expression. Therefore, there is absolutely no doubt that it is spontaneous, creative and sometimes overwhelming. 
Your inspiration comes and goes; it is unpredictable and overpowering.
Even though the design is art, too, it is very different from music. When crafting a logo for your music project, you need to follow some rules, structure the process and involve a fair share of analytics and planning before you have the final product in front of you. 
Hence, before you even start doodling your music logo design options, you need to settle down the basics so that you could begin to further work in the chosen direction.
Preliminary planning
The first thing you need to do is decide on what you want to achieve with your logo. 
Earlier in the article, we have looked at all the benefits a logo can create for your music brand. 
Now, all you have to do is choose which ones are the most important to you – enhancing your brand by strengthening your brand identity , adding more context to your brand, amping your visibility or merely appealing to your fans? 
To make sure your music logo design process is structured, you need to ask yourself a couple of leading questions: 
What will be the most common use for my music logo?
Who will see my logo the most?
Do I already have a brand identity to follow?
Is there a hidden agenda for my logo creation? 
Hopefully, answering these questions will help you identify your scope of work and kickstart your brainstorming process. 
Brainstorming is a great way to come up with some great ideas for your logo. 
To get the most out of it, however, you need to keep your brainstorm in check and write everything down, for example, in the form of a mind map. 
Usually, mind mapping is the most effective form of brainstorming results organisation as it allows you to follow your trail of thought and see the gaps to fill it.
However, what to do if you don't have any sense of direction? Where to start? A solution for an artistic block would be to look up some inspiration.
Let the Genre Guide You
Just like any other design work, you need to follow the path from general to specific. 
To get your brains going, you need to look at the common themes used for logos for the musicians in your genre. 
Some genres are more unified in their logo designs than others. 
For example, heavy metal bands tend to go for 'edgier', spikier shapes and lines in their logos. 
At the same time, alternative rock bands are particularly fond of smooth lines or creative variations of the name. 
Once you have identified the general framework for your logo's style, you can start thinking about specifics. 
If your music brand name has a 'loud' word or term in it that can be visualised, you might want to look into the ways how you can develop that. 
If not, you might go even narrower and take a specific song that you are famous for and see whether there are any things you can use in your logo. 
Think of it as a visual catchphrase. 
Try Out Expressive Art 
You do not always have to be specific and exact in your music logo design. 
If you are an adept of impressionism, you can try this technique instead. 
It is more daring than listening to the voice of logic, but it can engender particularly outstanding and memorable results.
Just take the tool you are working with, play the musician you are creating a logo for and let the inspiration carry you away. Just move your hand as you feel like, and see where it takes you.
Perhaps, you will create a unique piece of art for the musician that will have a good story behind it! Brand identity points, woohoo!
2 – Analyse other Musician's Logos
The previous tip already touches on the subject of sourcing inspiration from your industry, but it is necessary to develop the thought further. 
Just like any other marketer (that is who you are, building your brand identity ), you need to have a solid idea of who your competitors are. 
Conduct market research and see what your colleagues have come up with. 
Be Unique
Apart from giving you ideas, niche analysis can provide you with an insight into what is overused. 
Even though a logo is not the most crucial element of a music brand, you still put effort into it to differentiate your brand from the rest of the music band. 
You do not want to produce a generic logo that looks no different from the hundreds and hundreds of other bands that you share the stage with. 
Avoid Cliché
One sure way to remain creative and unique is to stay away from clichés. 
Of course, adding a music symbol or a 'music-intrinsic' image such as a guitar or a headphone set can be tempting, but it is majorly overused. 
No one is going to pay attention to a logo that does not provide any artistic value. 
3 – Ask Your Audience for Valuable Advice
One of the essential attributes of any music brand is its fans. 
Just like the customers for businesses, they are the cornerstone of your activity – without them, you cannot function properly. 
So, asking your fanbase for a piece of advice about your music logo design is a great idea. 
There are several ways of how you can execute this idea:
Set up a competition among your fans to come up with a logo for you. Yes, it is not entirely designing a logo yourself, but it gets the job done!
Ask your fans about what they like the most about your music and what they associate your music brand with. Your fans have a soft spot for your music and have specific things that draw them towards your art. Try to find out what makes you unique for them and use it for your logo! Some of the replies can be truly eye-opening.
Not only will it get you closer to your desired logo but will also deepen the bond between you and your fans. 
It is always nice to know that your favourite musician cares for you, so it is brand loyalty guaranteed. 
Besides, a shared effort is a great way to get a different perspective and more ideas. 
4 – Get the Visuals Down
Once you have the idea down, you should get to the execution of it. 
Some of the things you need to establish and confirm at this stage are the visual component of your future music logo design.
Band Culture
Reflect on the brand culture to get the silhouette for your logo. What do you represent with your music? What do you stand for? Transform those ideas and beliefs into an image and get rolling. 
Is your music daring, is it rebellious or, perhaps, it is romantic and dreamy? What connotation does your brand have? Put it all down on paper (or, actually, into the graphic editor). 
Colour
Colour is an integral part of any logo. 
It needs to be aligned well with the rest of the brand identity. 
After all, every colour has certain connotations to it and commonly draws specific associations. 
Put some effort and time into researching the psychological aspects of different colours and what effect they have on people. 
This will help you to decide on the colour scheme for your logo. 
Imagery
Logo creation principles differ from one industry to another. 
This implies that something that might be true for a for-profit business organisation logo will not necessarily work best for your music logo. 
One of the brightest examples to back up this statement is the use of imagery in logos. 
Suppose this is not your first article on music logo creation, or, for that matter, on logo creation in general. 
In that case, you might know that most experts recommend to limit the imagery used in your logo and go for other elements instead. 
This is not the case with music logos, however. 
Since many music logos serve primarily as a symbol to put on the singer's or the band's merch or to be displayed at the concerts on the screen behind the performs, i.e. showcased in a good resolution and at a large scale, they can be more detailed and intricate than common logos. 
Of course, you should not go ham on hyper-realistic pictures that turn out to be almost illegible upon clipping, but you definitely can allow yourself to get creative and experiment with form and shape. 
Think about The Rolling Stones and Guns N' Roses. 
The latter uses the literal imagery of their name, i.e. guns and roses in their music logo design, while the former has a memorable image and no writing at all. 
Yet, they are still one of the most well-known and recognised music logos of all times. 
If you want to emulate these bands' success, by all means, go for it! 
You don't have to spend sleepless nights trying to encode any message into your logo by bending lines and geometric shapes. 
It does not have to have any deep hidden meaning behind it; it can just be a funky and memorable image that would look good on the merchandise you would like to put it on. 
Here is a fun tip:   When creating a logo, think if you would buy a T-Shirt with it. If not, maybe rethink your decision. 
One thing you absolutely must remember not to do is using someone else's art for your logo. 
Even if you see a piece of art that resonates with your music and is just perfect to represent your music brand, it is a law infringement. 
Unless the picture was created specifically for you or was purchased by you, it is not yours to use commercially. 
Font
Last but not least, think about how you are going to incorporate your music brand's name into your logo. 
Even though this article has previously said that it is not necessary to include the name, if you want the logo to be a driver for your brand awareness , it will be a good thing to do.
Since music is a creative sphere, you should not be basic with the font that you use for your logo. 
While using Times New Roman could be a loud statement, unless it is intended, it will come across as lazy. 
It is best you design a font of your own. Not only will it highlight your identity but will also allow a better cohesiveness and continuity of your brand.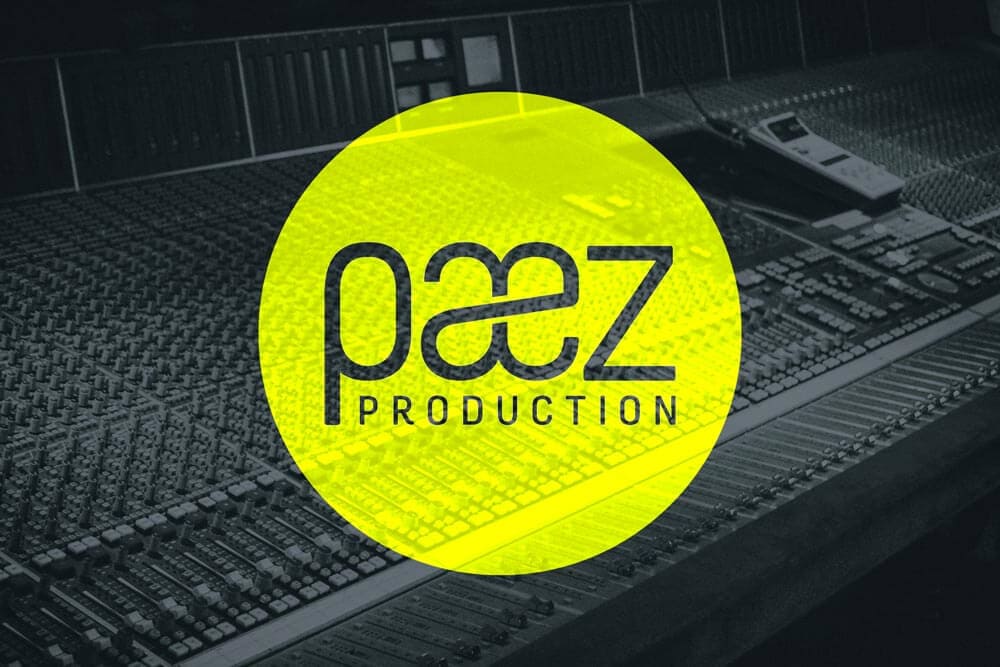 5 – Keep It Simple to Make It Flexible
Last but not least, remember that a logo has a lot of different purposes and, subsequently, a whole range of other uses. 
When designing a music logo, keep that in mind and craft your piece in such a way it can later be altered to fit different occasions.
For instance, your social media accounts might require a different variant of your logo than your tour announcement. 
The former one will look good without too many details, while the latter would be thriving with a couple of intricate marks. 
It is excellent to keep your music logo design flexible to slight changes! 
Author Bio:  Carola Richter is a professional esports journalist who reviews the esports events and trends in the industry. Recently, she's decided to create the blog  csgo-bets.org  where she could share her passion with the readers interested in the topic.