Top 10 Digital Marketing Mistakes to avoid in 2021
Digital marketing is the most sought after service in 2020. 
Why? Because most of us were locked up at home due to a pandemic, and  everybody went online . 
So, the stakes were high, and no room for error. It is where most marketing agencies falter. 
Let's take an  example of the BMW ; it is one of the world's biggest automobile brands. But, when it comes to digital marketing mistakes, they made a huge error. 
In 2006, BMW ranked at the top with "BMW.de," especially for the search term, "used cars." 
But, just within a few days, BMW saw a massive dip in the rankings. The reason behind such a downslide was an enormous mistake by digital marketers of the brand—they used doorway pages to promote the brand.  
Let me explain.
A doorway page is a deep fake. 
It is a hoax web page that redirects the traffic to the target website— and Google does not like such search results manipulations. So, the rankings dropped like a stone from the mountain. 
The truth is, there is a whole range of potentially detrimental mistakes that digital marketers make regularly. 
Even fourteen years later, you will find such blunders made by both – startups and more established firms. 
So, let's go through the list of some of the biggest digital marketing mistakes you  must  avoid as a marketer in 2021.
1 – Ignoring the buyer's persona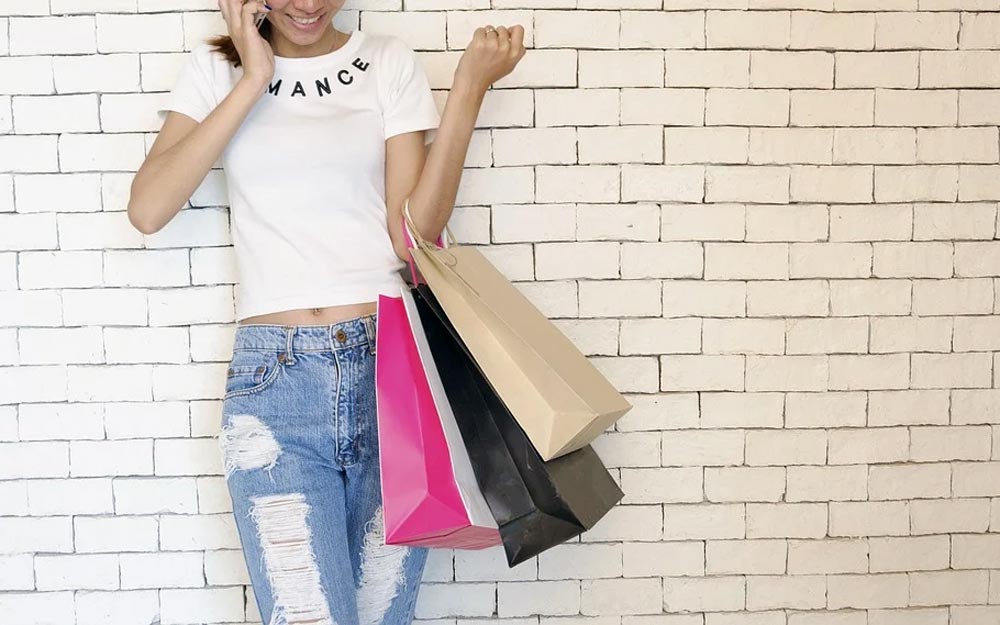 Knowing your customer is the most significant advantage, and ignoring them is one of the worst digital marketing mistakes. 
Consumers are the ultimate source of revenue. 
It is their buying decision that you are looking to manipulate. So, knowing them certainly helps. 
Here, the buyer's persona can help you understand your audience.  
About  90% of companies  have found a clear understanding of their customers through the buyer's persona. 
For example, you want to study the buyer's persona for an app development company. 
You will need to research CTOs or CEOs of different startups and enterprises from sources like Linkedin or Clutch. 
It will help you strategise personalised content and strategy . Try to tag the buyer's persona according to the sales funnel.
Research can help you understand the place of the buyer in the sales funnel. 
The knowledge of whether they are at Tofu (Top of the funnel), mofu (middle of the funnel), or bofu (bottom of the funnel); can help determine your marketing strategy .
2 – Blogless Website
Content is the king of marketing . But, often, people ignore the importance of good old text marketing. 
Remember how our ancestors used the power of words. 
Even if you don't believe in your ancestors, modern content marketing has the potential of delivering results. 
Most businesses have articles for the sake of attracting traffic. The  content strategy  must include:
Research on the buyer's persona
Proper keyword research
The final framework of each article or blog
Validation of the final draft from campaign managers.
Snippet sharing with your audience to know the exact taste of customers
Content adjustment and personalisation
Social sharing of each content piece
Inclusions and quotes from influencers to boost content promotion
3 – Missing the Target
Missing the target one time is okay. But, doing it the second time is like placing a fish in an empty riverbed. 
Retargeting is essential to businesses. It helps bring back the audiences that you didn't convert on the first attempt.
The retargeting strategy works on the cookies saved during a user's visit to your website. Remember websites asking you to accept cookies? 
They are requesting to follow your web search patterns. It may seem creepy, but according to a report, about  89% of consumers  react neutral or favourable to such retargeting strategies. 
Retargeting makes consumers revisit your product pages and gives you an extra chance of converting them into customers.
4 – Undermining the Opponent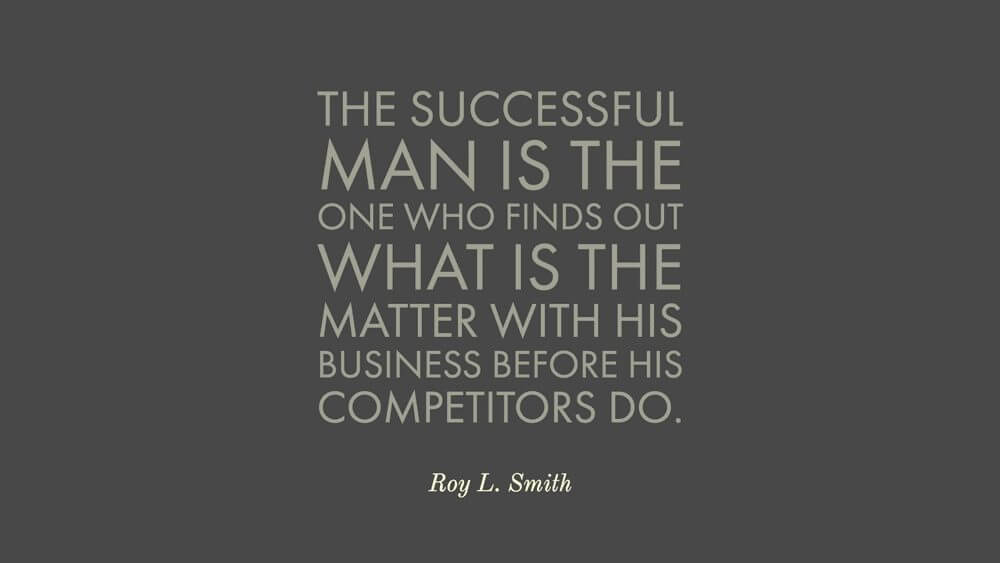 Never undermine a competitor, even if it is a small business. 
Make sure you do extensive research on your rivals.  
Run SEO analysis and use  web data scraping  for better insights. 
The latter will allow your team to scrape the underlying HTML code of the competitor's website. You can get insights on: 
Online pricing from competitors
Price comparisons
Product reviews
Product listings
Data modifications
Website design elements 
Businesses can scrape all the data from a competitor's data to understand more about their market niche. 
However, don't forget that such a high volume of data may need proper sorting. 
5 – Social Media Ignorance
You might scrape all the data from a competitor's website, but there are other places to watch out for—like social media. 
It is one of the biggest channels for marketers to promote their products. Also, here are some essential  strategies  that you can use:  
Create a social media content calendar 
Personalise your social media interactions.
Bring more transparency to consumers
Use gamification for higher engagement.
Don't forget that there are plenty of social media management tools you can use to organise your strategy.
6 – Lack of Analytics
As we already discussed the importance of social media, there is more to it than just posting creative content. 
Social media strategies and marketing campaigns need extensive research. 
That's where  social media analytics  can help businesses create more user-centric campaigns. 
Analysing content's performance can help firms strategise in a way that will get users engaged. 
Similarly, analytics has become paramount of many aspects of marketing campaigns for digital marketers. 
Many tools help  automate marketing campaigns . 
Take an example of Ahrefs, where you can have analytics on keywords, organic traffic, site performance, and even content ideas. 
Such tools can help you with data to conquer search engine rankings .
7 – Ignoring the Video 
Video marketing should be as much part of your content strategies as blogs. 
But, other parameters determine the success of video marketing campaigns than just its content. 
Let's take an example of the  video length , which should be around 60 seconds. 
At the same time, social media platforms like Twitter allow videos with more than two minutes of length. 
Video marketing needs creativity, along with length parameters. 
So, the best practice is to mix it up rather than sticking to one type of video. 
You can look to create live animation videos , explainer videos, and many such varieties. 
One of the best platforms to reach audiences with your videos is YouTube. 
Here, you can  design the whole channel  to infuse more engagement and project the company's vision. 
8 – Considering Email Marketing to be dead
Email marketing is not dead. So, the myth among many marketers is elusive, making their strategies falter. 
On the contrary, modern-day email marketing is more engaging with automation options. 
One of the  biggest mistakes  that email marketers make is follow-up a subscription with a mail out of the blue. 
Rather than that, choose automated trigger emails sent on the newsletter's subscription or an inquiry by consumers on the website.
Fortunately, there are many email automation software available in the market . 
Some of those  automation software  are paid, and others are free. Some of them also provide data visualisations and push notification features. 
9 – Remarketing Opportunity
It is probably the biggest digital marketing mistakes brands make while companies are higher up the ladder. 
See, when a brand is still in the making, marketers try hard to reach their audiences. But, when the time passes, and a brand reaches a particular milestone, they lose the edge. 
Remarketing is going back to basics. 
Create campaigns that help you highlight prime features of business and revisit your promotions. 
10 – Identity Crisis
Often brands keep transforming to a point where they face an identity crisis. 
Let's take an example of JC Penney; they switched from traditional shopping to a modernised version. 
The biggest mistake was offering discounts on a cyber Monday and not delivering it. 
The online store crashed, and the social media page was filled with negative reviews from customers. It steered a negative impact on brand identity . 
The negative publicity ended up in losses amounting to about $4.28 billion in sales. 
It is essential to understand the impact of online channels on your brand identity. 
You must align all your campaigns and online media with the vision. Also, maintaining the technology stack to serve users is essential. 
Concluding these Digital Marketing Mistakes
We just went through some of the biggest digital marketing mistakes a  digital marketing agency  can make. 
The takeaway here is simple: if you lack the knowledge or resources to tackle such blunders, seek experts' help. 
If you study the brands that have sustained themselves over many decades like Coca-cola, Pepsi, or Ford, there is a typical pattern. 
All of them have adapted to the emerging trends and technology: but also maintained their consistent identity. 
Keep in mind that experimentation with your campaigns is not harmful as long as you know that the result will not affect your brand negatively.