How to Choose the Best Font for Your Logo Design
Generally speaking, a font is a set of symbols and signs of a particular size, which is used in graphic and web design .
A font is one of the most essential and visible elements of corporate identity .
Of course, a choice of the font significantly affects the perception of the brand and forms the customers' attitude to it.
Today I am going to share with you some tips on how to choose the best font for your logo design .
All these tips are based on the experience of the DesignContest.uk team.
First, let's compare some basic font types:
Sans-Serif
Fonts of this type have small emotional charge and are associated with practicality and common sense.
They are a reliable choice for those who search for harmony and don't bother with expressing themselves through the font design.
Serif
Fonts of this type are less appealing; they combine male authoritarianism with organic and humanistic style attractive to women.
Various studies have shown that serif fonts are easier to read because serifs make it natural to move from letter to letter while the letters do not merge with each other.
Straight and Angular
Such fonts can be associated with stiffness, cruelty, and facelessness. They are connected with the term Hindsight bias .
Decorative
Most often they are used to highlight modernity, brightness, and individuality. However, they are often difficult to read.
Handwritten
Fonts of this type are used in an attempt to convey friendliness and close relations.
Large corporations use handwriting styles to look more friendly and to become closer to people.
1 – Size
Font size significantly affects the readability. Before printing all handwritten fonts, you have to take the size of their letters into account: some of them cannot be successfully scaled to 6 or 7 type sizes, not to mention smaller ones.
If you want to use fonts in small sizes, follow these simple rules:
The image of the font should be simple, clear, and familiar. Revolutionary shapes and designs are inappropriate.
The font should have relatively weak contrast, about 3/4.
Avoid serifs or strengthen them by giving a simple and even tough shape.
The font should not have elements that become invisible when scaling.
2 – Type
Choose the font depending on where you are going to use it.
For example, the serif font used in advertising is more readable than Didone and suits posters and slogans better than any other font.
On the contrary, in the Certificate of Merit, sans-serif looks blankly.
The most common beginner's mistake is to choose sans serif for the main text: due to its nature, letters written in sans serif merge with each other, which does not improve the text's readability.
San Serif is good for the large size of the font with increased character spacing only.
For example, San Serif is one of the best options for headers since they quickly attract the attention of the reader.
Typefaces with serifs are much more functional: they allow you to type texts in small sizes (10–12) without losing readability.
However, unfortunately, these fonts are not expressive –  don't overuse typefaces with serifs if you pick a font for computer texts.
The simpler the font, the more readable it is.
Be careful while working with decorative typefaces! For all their beauty and elegance they have one big drawback – they are difficult to read.
Such fonts are often used in logos to create a certain mood on the webpage.
Therefore, choosing an unusual font can be justified only if you have a specific content.
Use custom fonts with caution. Business, plain and simple fonts like Futura , Bastion, Arial, Pragmatica, and Helvetica are the best.
The header and the text should be ideally written in the same font.
3 – Colour
No doubts, colour is paramount not just for the logo design , but for a whole brand.
You have to take the following criteria into account while choosing a colour for a logo:
Characteristics of the brand and its colour palette (all those countless nuances like positioning, seriousness, goods and services provided, general concepts, etc. – they define your brand as an individual).
The more contrast the colours of the font and the background are, the easier it is to read the text.
The most common font colour for us is black on the light background.
Do not highlight the font too much: choose one or two options to make the necessary accents (italic, bold, underline, colour, shadow).
Be sure to highlight crucial pieces of text; don't abuse capital letters.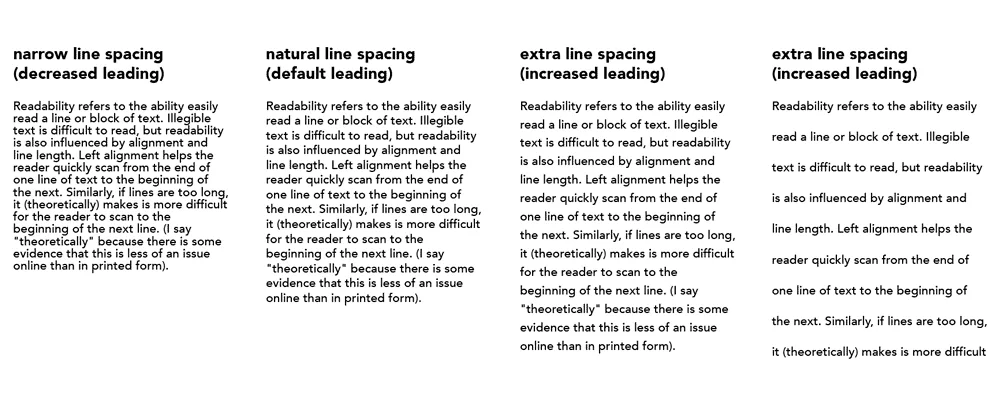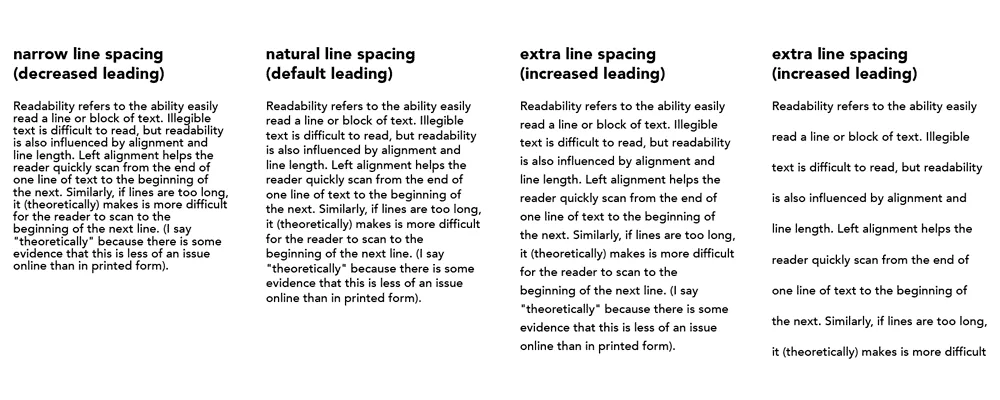 4 – Alignment
The viewer has to read the letters freely; the brain does not have to spend excessive energy on reading.
Left aligned or centred lines are easier to read than width aligned ones.
Don't place lines vertically; the maximum reasonable slope of horizontal lines is 20 degrees.
Many psychologists and graphologists claim that the proper selection of fonts dictates the general mood when someone is reading the text.
If we take into account that the geometry has a particular psychological and emotional impact on the person, then this statement has all grounds to be true.
As you know, different fonts have different spellings, size and kerning.
Accordingly, the word typed with one font will be different in form from the same word typed in another font.
After all, there is such kind of logos as font logos.
Logos with Two or More Fonts
How to Combine Fonts?
One of the prior tasks of a logo designer is to choose the best fonts that combine with each other perfectly.
It can be surprising, but many web designers have a rather vague understanding of how to choose a pair of fonts that would be suitable for headings and subheadings, whether to use italics and so on.
The right choice of fonts can make the website look unique and original. It is not necessary for you to use exotic headsets to achieve this result: even the most standard fonts can provide a logo with an excellent look if they are combined appropriately.
What is the Reasonable Number of Fonts?
Although there's no concrete answer, usually designers use one or two fonts.
The main thing is that the font must have a few typefaces – at least, regular, bold, and italics: they are enough if you want to create a textual hierarchy.
There is an unspoken rule stating that the reasonable maximum number of fonts in the design of a corporate identity is 3 (or 2 if you are designing a logo ).
Companies often use bespoke fonts to demonstrate the uniqueness and individuality of the brand.
Of course, this task is quite challenging. The font should be unique, but not too flashy. It should attract attention without interfering with the perception of the logo .
The second font is used for the text, so its primary requirement is readability.
These two fonts should combine with each other well since even the slightest conflict may spoil the perception of the content.
Titles should be noticeable, but not too big: a goal of a title is to prepare the reader for the next piece of text.
When choosing a font, take readability as the main criteria.
Don't try to reinvent the wheel – use "proven" fonts, which looked good in previous projects.
Every experienced designer has a few jokers in his sleeve: proven options which passed the test of time.
The best of Google Fonts are Cabin, Noto Serif, and Droid Sans.
Three Techniques for Choosing the Best Font
1. Safe choice. Many fonts are created in serif and san serifs versions. A well-thought approach is to choose the fonts that can be safely used in a pair: for example, Scala Sans and Scala Serif, Droid Sans and Droid Serif, Meta and Meta Serif. The shape of the letters in these pairs is almost identical; at the same time, they contrast with each other well enough.
This method is the best for those who are not sure about the outcome.
2. In favour of contrast. If the main font is calm and well-read, you may choose a vivid secondary colour to play on contrast. The key point here is not to push it too far: very catchy headlines sometimes distract the reader's attention.
For example, Noto Serif is known for smooth contours of letters, balance, and easiness. At the same time, it is very expressive and friendly. I believe that the best pair for this font is sans serif with similar characteristics (for example, Questa Sans – an expressive, modern, and well-contrasted font).
3. Contrast Enhancement. If in the two previous approaches were focused on the similarity of outlines, this one is about enhancing contrast by a font with different proportions. Of course, this is the most difficult option: to use this method; the designer must have good taste; otherwise, he'll get an absurdity. I cannot give you any recommendations since they all would be subjective and would depend on many factors, including the focus of the business.
In fact, no strict rules are in place for determining the choice of the best font for your logo design.
All the recommendations can be shortened to one: the most important criteria are the font's readability and recognisability.
If you are not a top logo designer, better choose more or less classical options .
In the end, it does not matter what fonts you've used if you get the desired result.
Sometimes risks are justified and lead to surprising discoveries.
Listen to yourself! No one but you knows whether you are ready to experiment!
---
Author Bio: Brian Jens is a former freelance designer, now working at DesignContest – one of the top-notch crowdsourcing platforms in the world. Brian is fond of blogging and research, so he releases the results of his in-depth studies of the design market from time to time. Brian is always happy to listen to all your ideas, so feel free to contact him if you have something interesting in mind.
If you're looking for an abbreviated version, here's a neat visual summary highlighting a few key points of this post, created with  Visme . Enjoy!
Made with Visme Infographic Maker