How Bad Graphic Design Kills Brand Awareness
Bad graphic design has become an epidemic. From how an ad is laid out, to the lack of information, to the fact that we're too busy to read, it's time to get serious about this.
The average person only has 6 seconds to register the first impression of your brand. In fact,  according to a study  by McKinsey, the number one reason consumers don't trust online businesses is because of poor graphic design. 
As one of the most significant investments you'll make in your eCommerce store, your logo design is often the first step towards building trust with potential customers. You must carefully consider the branding guidelines your chosen logo designer has set. Still, it's equally vital that you create a logo design that is easy to recognise, memorable, and consistent with your overall brand identity .
Graphic design is one of the most important aspects of any web or online marketing campaign. This post will look at the different types of graphic design and how they can impact your brand , your business, and your customer's experience.
Visual branding is essential to establish a brand identity
Visual branding is one of the most effective means of communicating and establishing a brand identity. It involves designing, illustrating, packaging, and advertising products, services, and businesses. 
It has a distinct focus on the visual appearance and quality of the product. It is not only a matter of making things look attractive but also appealing to customers. Visual branding helps establish the business's personality and its image. 
It aims to make the customer identify with the company. It also serves as a tool to convey information about the brand. In addition, visuals help establish trust with the target market and increase awareness and recognition. 
The role of visuals in communication is vital, and the use of visual tools such as logos, images, and visuals, has gained immense popularity. It is no wonder that most companies use these tools to promote and sell their products.
The first thing you should consider when it comes to designing a logo is the purpose it serves. Before starting to design a logo, you should define what it is supposed to communicate. 
It should be easy to understand and distinguish the brand from its competitors. The same goes for its product and service. The visual identity must be consistent throughout.
A logo should also reflect the company's values and objectives. This should be clear and easy to read. It should also be memorable and create a strong impression in the public's minds. 
To ensure this happens, a logo should be easy to understand and is not meant to be a piece of art. It should not be complex and require artistic skills. The simpler, the better. It should be functional and relevant to the company. It should also incorporate several colours that appeal to the customer and are easily distinguishable from each other.
Designing a logo can be a lengthy process . The key here is to hire a professional graphic designer who can bring out the potential of your business and develop a successful brand identity . 
It is a long-term project, and you should not rush into it. There are many factors to consider and many decisions to be made. To ensure that your company's identity is influential and appealing, you need a well-thought-out visual identity appropriate and suitable for the industry.
In a fast-paced world where businesses try to cut costs, visual branding is still the most effective means of advertising. It is still an excellent marketing tool as long as it is kept simple and does not go beyond the bounds of creativity. 
So before spending thousands of dollars on advertising, try using a simple logo. It will save you money and help you reach out to the target market and establish a successful brand identity.
Bad graphic design often makes your message unclear
The first thing to decide when designing a logo is what it represents. There is no point in creating a pretty but meaningless image. Your logo should communicate if your brand message is clear and easy to understand. If you have a logo that doesn't communicate your brand message clearly, then perhaps it's time to redesign it.
Ask yourself how your logo portrays the company you represent. Does it convey an impression of your values, quality, and reliability? A company logo should effectively reflect the company itself, not just an image of the designer or the client. If your logo does not match your business, you must redesign it.
Consider the shape of your logo . A square logo has a sense of stability and reliability. It shows a business with a reputation for quality and reliability. It is appropriate for businesses like banks, insurance companies, and building societies. 
A circle is associated with growth and expansion. This would be appropriate for a business such as a sports club or one that wants to expand its reach. 
A triangle signifies a firm with a keen sense of style and elegance and one that will offer its customers a high standard of service. 
If your logo appears too busy, it may confuse your customers. Busy logos are seen as lazy and lack focus. It's essential to consider the colours of your logo. Too many colours can distract the viewer and make the logo hard to read. A single-colour logo is easier to understand than an intricate logo.
If you are unsure whether your logo is good, take it to someone you trust. Ask them to explain the meaning behind the image. Get a second opinion from another designer.
When creating your logo, remember to be consistent. Keep in mind the overall feeling of the image, and try to replicate this in each element of your logo. Remember to use a clear font style, as this will help the reader to understand what the logo is all about.
A poorly designed logo can damage the reputation of a brand. This may not be obvious initially, but if you notice a decline in sales or customers refusing to buy your products, a poor logo may have caused the problem.
Make sure your brand looks good
The internet and social media are great for sharing information, but what about advertising? Brands spend millions of dollars to make their brand look good to other brands. How can you do the same?
It's essential to make your brand look good to other brands, depending on you. First, choose a name that reflects your brand and represents what you stand for. If you are a designer, your brand should be creative, original, and different. 
If you are a personal trainer, your brand should have many fitness images and the word 'fitness'. If you are a dog walker, your brand should have many dogs. Make sure your brand is as unique as possible.
Next, choose a slogan that sums up what your brand stands for. For example, if you are a personal trainer and want to promote a healthy body and mind, your slogan could be: "Healthy minds and bodies for life!"
It needs to be honest and credible when you post information about your brand on the internet and social media. Ensure that all the information you put on the internet and social media sites is accurate. If there are negative comments, they need to be deleted.
Finally, maintain a blog or website where you talk about your brand. You can even update your Facebook page and Twitter account to make it look good.
Remember, you are the boss. If you are happy with your brand, you can choose to share it with others and let them know how wonderful it is.
Stay Consistent

The best way to get your brand out there is to keep putting it out there. Your brand is the 'thing' that defines who you are. When you consistently present yourself, it's easier for your target audience to connect with you and buy your products and services. Consistency also helps build your reputation and trustworthiness and makes it easier for customers to choose your business over your competitors.
Consistency can mean different things to different people. For example, some people think of consistency as having the same name and logo across all their products. In contrast, others see it as having a consistent style, tone, and message across all their communications.
One of the most important aspects of consistency is ensuring that your company's image matches how you feel about it. This will help ensure that your brand is authentic.
Consistency is not just about being consistent in your company presentation; it's also about ensuring you're consistent with yourself. Consistent in what you do, say, and think will help you stand out.
How do you define your brand?
A clear idea of what you stand for gives you an excellent foundation to build your brand . Think about your values, goals, vision, mission, and mission statement. Then, consider your values concerning your company, your target market, and your product. For example, if your company is focused on environmental responsibility, that can mean lots of different things to different people.
What does it mean to you?
What does it mean to your company? How are you consistent with this? What would happen if you changed the way you presented your company?
How will it be reflected in your products?
How will it be reflected in your communications?
Are you consistent with your customers, employees, and suppliers?
Think about consistency in terms of your company's culture. Does it encourage a certain level of customer service? Is it socially responsible? How does it influence its policies, practices, and behaviour?
It's not always easy to put your values into practice, but it's vital if you want your brand to reflect the way you think and feel about your business.
Branding isn't a one-time thing. Keep thinking about it as you develop your brand.
Find the right graphic designer
A graphic designer needs to possess strong skills in the art and science of visual communication. For example, they must be able to read, understand, and create original designs that are clear and concise.
In the digital age, graphic designers are needed more than ever. We live in a world where images, videos, infographics, and other visual content is shared faster than ever before. It's become commonplace for people to share photos and videos on social media, post pictures to Facebook, Instagram, Pinterest, and Linkedin, and use other apps like Snapchat, Instagram Stories, and TikTok.
Because of the rise in social media usage and the growing popularity of online video, graphic design has become a necessary skill in the 21st century. Graphic designers are now expected to create designs consistent with the trends and styles of social media and internet marketing.
There are many graphic designers working today. Some are freelance , while others work for companies, corporations, government agencies, nonprofits, and other entities.
The first step to finding a graphic designer is to look into what type of graphic design you need. Once you've determined what kind of job you're looking for, it's time to find a graphic design service provider.
Make a list of things you want your designer to do for you
When searching for a graphic designer, you'll need to define the scope of work. You might need a designer to work on everything from a logo to product design and branding. Once you know what kind of work you need to do, you'll need to find the best graphic design service providers.
Make sure you define the exact project scope. Here's an example of what you might ask your potential graphic design service providers:
The scope of the project could include the following:
A logo and brand identity
Product design
Social media design (Facebook, Twitter, etc.)
Marketing collateral and brochures
Presentation design (slides, charts, infographics)
Design is one step towards making your brand work for you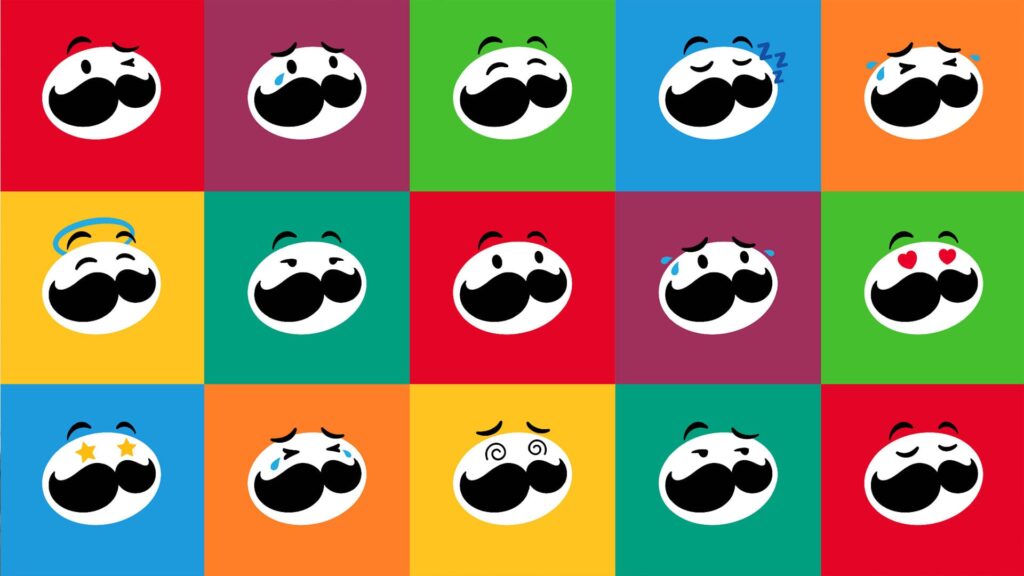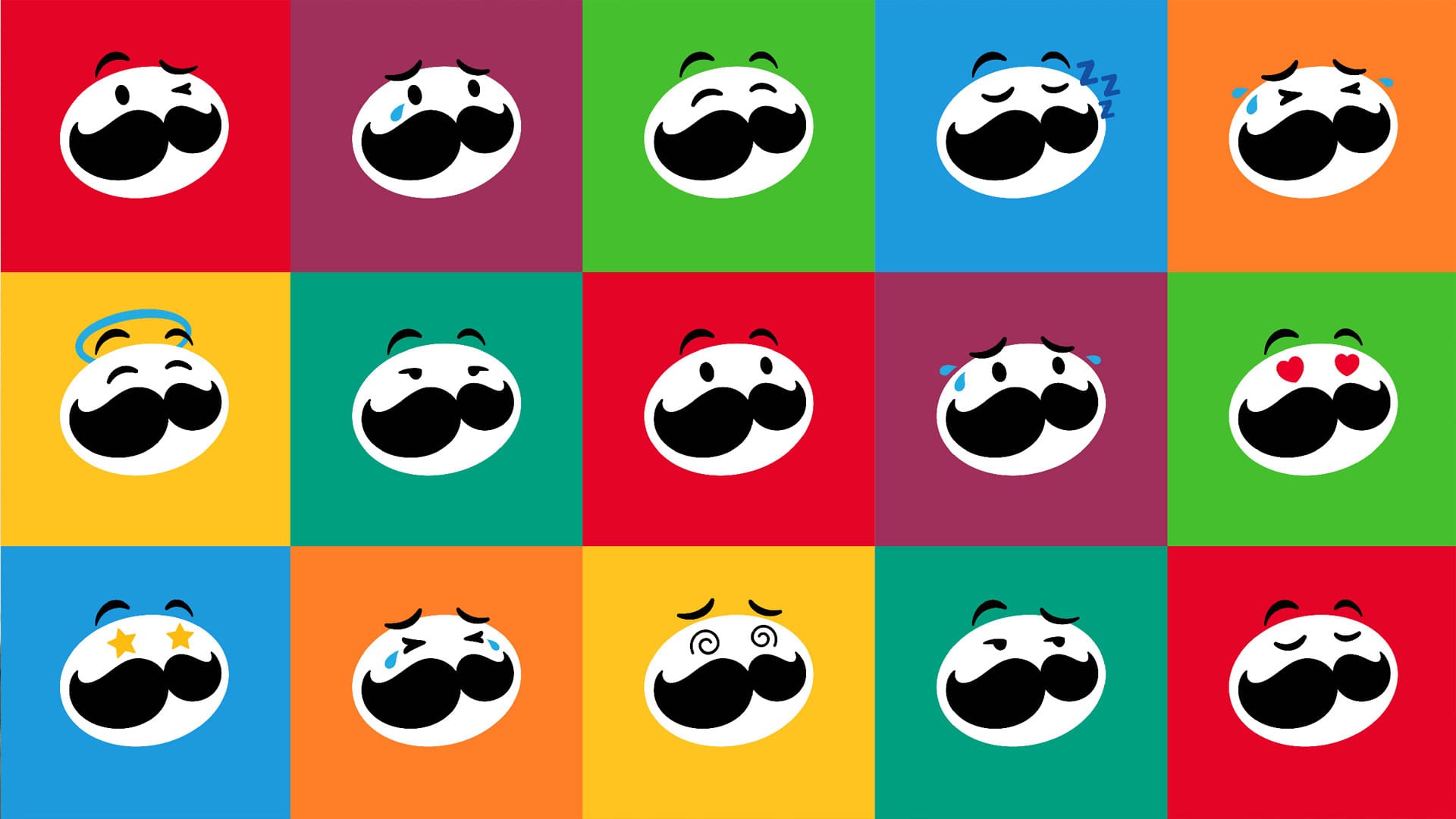 I'm a designer, and I think that brands are made from a combination of psychology, science, business and technology. As designers, we create the visual language of our products and services. Our design language is a critical part of the branding and can be used to differentiate a product from its competitors.
Branding is about making a connection between a brand and the customer. A brand is what we make customers feel and see about a product or service. It can be visual, symbolic, or simple, like a catchy slogan or logo.
Brands are made of several different elements:
Brand Personality  – a brand personality is a set of beliefs, attitudes and values that are consistent and repeatable. It represents a consistent message that consumers connect to.
Brand Story  – Brands tell a story through a narrative arc. The brand personality needs to fit with the brand story. A brand story is a key that opens the door to a brand's potential customers. It creates a sense of emotional connection to a brand .
Brand Image  – A brand image is created by associating the brand personality with the brand story consistently and memorably. The image is based on the brand story and becomes the brand's symbol.
Brand Identity  – This is the set of symbols used to communicate a brand. The identity defines the brand. It is a set of symbols that communicates the brand story and connects the brand to the consumer.
Brand Guidelines  – Brand guidelines are policies and standards for consistency in brand communication. They define how the brand should be represented and communicated.
To sum it up, brands are psychological, scientific, business and technological entities that serve to create a connection between a company and a consumer.
Conclusion
When we say bad graphic design, we mean something as simple as a logo that looks designed with a crayon and a piece of paper. This is not good branding at all. This branding is akin to the "I can fix it later" approach. It says to people that we don't take our branding seriously. 
Our brand is something that we hope to grow into over time. To build a strong brand, you need to start with a foundation. So, starting from scratch or redesigning an existing brand, you must choose a good logo.
The logo is the foundation of your brand. So, make sure it represents your brand and is visually distinct from your competition.
Learn what the best graphic designers have done to increase brand awareness and drive results.