Importance of Brand Consistency and Web Design : How it Works?
Website design is far much more than what people see when interacting with a business. It has the power of changing what people think about a brand. 
Thus, every business needs to invest time and money in creating a design that appeals to its target audience.
But then, a good design alone isn't enough to take your business far. Consistency in what you do plays a critical role in achieving the desired results. 
This article will look into why brand consistency matters and how you can achieve it for your business.
So, here's why brand consistency is essential.
Good for Marketing
No business goes far without a solid marketing strategy. And there are several ways to build a strong marketing strategy , including ensuring consistent branding. 
This makes your target audience know what to expect from your brand, contributing to your marketing efforts.
In the end, you can save on marketing costs if you invest well in web design. 
Consistency in branding will encourage customer referrals which have paid off in the past. Thus, it would be best to have logos, slogans, etc., for your brand. 
If you do this well, your brand's marketing can take care of itself.
Increases Customer Trust in Your Brand
You cannot achieve greatness in business if customers don't trust your brand. Brand consistency can play a massive role in building trust with audiences. 
A website design that resonates with a customer's needs helps build a relationship between the brand and its customers.
Good branding can impact a customer's decision-making. Instead of focusing on their needs, it could make them make purchase decisions based on their feelings. 
But then, it is not only about website design. Your presentation on social media , product packaging, etc., also matters.
Makes Your Website Visually Attractive
As mentioned before, some purchase decisions follow a customer's feelings. 
A customer could buy from your business because they feel attracted to your website design. However, that may change if they no longer feel attracted to your website and brand.
The best way to ensure customers feel the same way throughout is by being consistent. 
Having great visuals on your website can play a significant role in ensuring brand consistency. And it all starts with working with a  website design agency  that understands the importance of good visuals.
Such an agency will ensure a good balance of text and visuals on your website. This will ensure that it captures a user's full attention every time they click on your website. 
Using visuals that your audience can identify with will boost your brand's consistency.
Leads to Brand Recognition
Your audience should easily recognise your brand at first sight. If that's not the case, then try changing your branding strategy or be more consistent. 
For instance, you should have a unique logo , slogan, brand colours, etc. These will help differentiate your business from its competitors.
In addition, only rebrand when there's a need to, as doing it often affects your brand. Then, avoid changing everything you put in place during website development. 
For instance, you shouldn't change the colours as customers already relate your brand with a specific colour pattern.
Builds Authority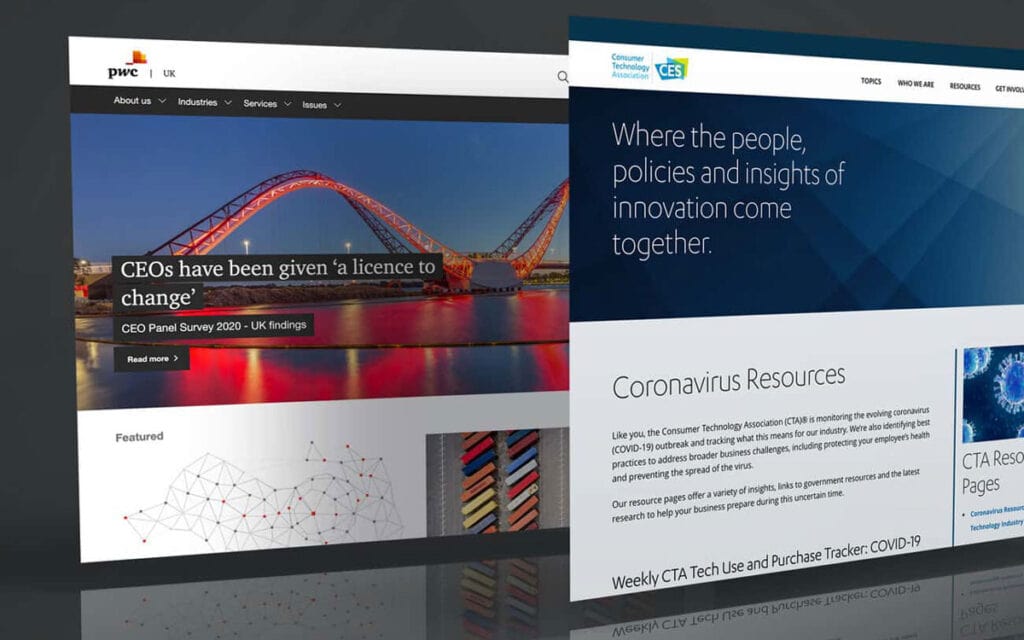 As mentioned earlier, brand consistency helps build trust with your target audience. After they start trusting you, your brand begins to feel more dependable. 
They create an identity of your brand in their minds. Then, they start making you their go-to source of information and products.
You can take advantage of this relationship to establish yourself as an industry authority. This can win you the trust of people who are learning about your brand for the first time. 
But, as mentioned before, you have to show brand consistency to continue to be an authority for long.
Enables Growth
Brand consistency creates awareness of your business . For instance, a customer may see your business's logo while browsing online and not bother checking you out. 
However, they may feel like they need to know about your business when they see the same logo when browsing again.
You won't get hold of such prospects if you keep changing your logo. Thus, brand consistency can play a critical role in growing your audience. 
With time, you will start seeing an increase in your conversion rates . This will help your entire business grow significantly and bring in more revenue.
Build Upon Existing Success
Businesses keep growing every day and achieve success at different levels. A new business owner may feel tempted to change aspects of their branding after certain milestones. 
It is easy to feel like you need to revamp the face of your brand with a new logo, slogan, or brand colours.
However, this can affect your brand's growth. You can borrow a leaf from companies that have existed for many years, like Coca-Cola.  
Despite making massive strides in their niches, their brand's identity has been consistent. Changes on elements like their logo have been minimal.
That has, however, not deterred the company from achieving tremendous success. So, you can also get your brand to build upon existing success without losing touch with its customers. 
If you don't change the elements that make people identify with your brand, you'll do this effectively. Such brand consistency will push your business to immense success in the future.
Branding Aspects That Require Consistency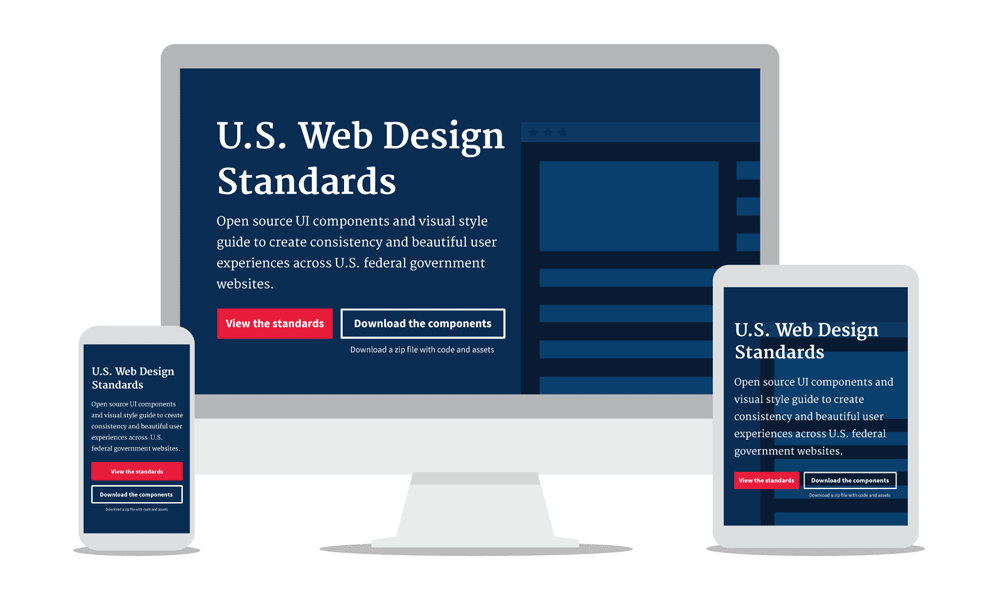 One question many business owners ask is where they need to be consistent. Well, the reality is that not every aspect of your website needs consistency. 
Some changes may not affect your brand at all. You should be able to differentiate them from those that can impact your brand.
Consistency is critical in:
Design
The overall visual design of your website is essential for your brand. As users interact with your website, they become familiar with even the most minor details. 
You should ensure that they get more familiar with the design. Consistency ensures that your website isn't confusing to users.
Content
Users also get used to the type, quality, quantity, mood, tone, etc., of your content. Web content must fulfil particular user needs. It's vital to ensure you always satisfy your readers' needs. 
Keeping up with the content type, quality, and posting schedule will contribute to your brand's consistency.
Web Elements
Consistency in all website development elements is key to branding. Avoid changing the positioning of elements like sidebars, navigation bars, footers, etc. 
Changes may affect usability, especially for loyal users who expect to find these elements on specific parts of your website. 
Interaction
Your website's behaviour when users interact with it should be consistent. For instance, if most links open on new windows when clicked, ensure it applies to all links. 
Besides, you should keep your responses to customer queries, replies to comments, etc., identical. Such small details play a vital role in your brand's consistency and growth.
How to Achieve Brand Consistency
Now you know how important brand consistency is, but how do you achieve it? Well, you need to invest time and put more effort into attaining a consistent web design. 
Here are four vital things you can do to achieve brand consistency. Read on.
Understand Your Customers
As a business owner, you design a website for your customers. Thus, it is vital to know what customers expect from the website by conducting customer perception research. 
This will help you know what customers think and the features they may find helpful. 
In the end, it enables you to build a website that delivers the correct value to customers and has a high ROI. 
You can maintain high conversion and retention rates if you consistently meet your customer's needs. This will also play a massive role in helping you reach a wider audience.
Maintain a Consistent Tone Across All Channels
Your website is just a fraction of what you need to succeed in business today. 
A social media presence is also vital for your business. But then, you should ensure there's uniform branding on both. 
You can do this by using the same tone of voice on your website and social pages.
Customers should not differentiate your voice on social media and your website. 
The easiest way to ensure this is by sharing posts from your website to social media pages. You can ask the website design agency you are working with to enable this during website development.
Develop a Branding Strategy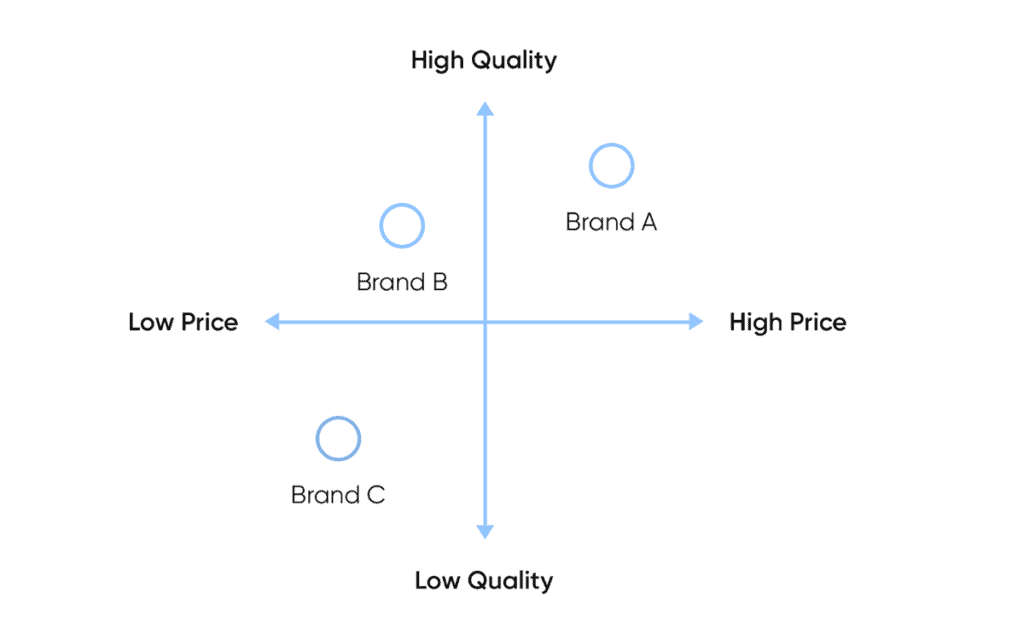 In business, you will always need strategies to succeed. So, besides a marketing strategy, you need a  branding strategy  for your business. 
This strategy should entail the steps you'll take to ensure people recognise your brand and differentiate it from your competitors.
A robust branding strategy must include a set of branding guidelines. This strategy should help you stick to what will help you achieve consistency in the long run. 
Thus, it should be specific and clear. Also, ensure that you document your branding strategy so that you don't forget.
Keep it Simple
Simplicity is one of the best secrets to success when branding a business . You should keep the overall look of your brand as simple as possible. 
This includes aspects that customers interact with when browsing your website – the user interface and the main menu are perfect examples.
As mentioned before, a website developer should think of themselves as a user. The overall web design should be friendly to non-technical users. 
You also should keep marketing materials , fonts , brand colours, product packages, etc., simple and catchy.
Work With the Right Influencers
Influencer marketing is becoming popular every day. But then, it can only benefit your brand if you do it correctly. 
It all should start by finding the right influencers to push your brand. By this, we mean that the influencers should have similar interests to your brand and like your products.
Most importantly, the influencers you choose should appeal to your audience. That will ensure that they do their job – influencing the behaviours of their followers. 
They do this by using your brand name in their content appropriately. Your business benefits from the trust that the influencer's followers have in them.
Use Offline Events For Online Brand Marketing
Offline marketing through events such as trade shows is vital for brand building . However, it would be best if you didn't stop only at holding such events. 
You can use them to boost your online brand marketing efforts. This will ensure that your online audience remains updated on your brand's progress.
For instance, you can share pictures from the event on social media. Or you can write a blog for your website visitors. 
Ensure that you include your brand logo , slogan, and colours in every post you share. That's how to keep your brand in the minds of your online target audience.
Establish a Brand-Centric Corporate Culture
Brand consistency also requires attention to internal aspects of a business. Employees need to participate in ensuring brand consistency. 
A brand-centric corporate culture initiative will help you achieve this. It will ensure that you balance customers and employees when branding.
This initiative should entail employee training on branding. Every employee should know the role they'll play in ensuring brand consistency for your business. 
You can also issue them with branded business merchandise and make them brand ambassadors, ensuring they feel involved.
Use Platforms That Align With Your Brand
Brand marketing success also depends on the platforms you use. Besides your website, social media is one of the places you can market a business. 
But then, you should invest your time and money in social channels that most of your audience uses to get the desired returns.
Start by researching your ideal customer's preferences. This means the social media channels they spend most of their time browsing. 
Your choice will determine if you'll reach your marketing goals or not. Also, research the best time to post and engage clients on the chosen platforms.
Conclusion
Your website should act as your business's online storefront. This is because many people will interact with it first if they know your business through the internet. 
Thus, it needs to represent your business accurately and be consistent with the brand image you want to establish.
This article has looked at how you can ensure that your website brings the desired benefits to your business. It has also looked into how you can brand your website and the ways to ensure consistent branding. 
These tips will help you establish your brand and take it to higher levels.