Top 10 Useful Devices For A Marketing Manager
The marketing industry has been progressing at a fast-paced in the past years due to the rise of technology. Thousands of new devices get introduced and innovated yearly for people to have better digital experiences. 
From laptops to smartwatches , almost all devices have more advanced alternatives to cater to individuals and business sectors who need unique technology features for their profession.
With the continuous rise of innovative technology, sometimes it can be challenging to choose which devices are necessary for your line of work, especially when you're in the ever-progressing marketing industry. 
Listing here our top ten favourite devices that every marketing manager should have:
1 – MacBook Pro
Apple is a household name for gadgets, so most of their products are the most in-demand gadgets of all time regardless of how expensive they get. Take, for example, the MacBook Pro. 
Apple's MacBook Pro is probably the most sought-after laptop among professionals. It's a sleek and heavy-duty laptop that works well for anyone! 
If you're a marketing manager and have the money for it, why settle for less when you can have a MacBook Pro? 
Aside from carrying the iconic bitten-apple logo , here are reasons why you and the rest of the population of professionals need a MacBook Pro:
Powered with the first pro chips innovated by Apple, the M1 Pro and M1 Max will take your experience to a new level and will probably scare you with how fast its system works.
Mac is notoriously known for being a beginner-friendly laptop. So if it's your first time getting yourself a MacBook Pro, fret not. It's easier to figure it out than your mathematics equation. Plus factor is that it has a  touch bar that provides intuitive functions .
It's not a secret to everyone how reliable and secure Apple products are. Only a few malware exists for Mac because of its exclusivity. Even when Mac is not completely invulnerable to viruses and malware, the Mac OS systems give a different level of protective layers to your data which secures your files and online activities better than Windows. The heightened Mac security is ideal for marketing managers, especially those who do a lot of market research for generating leads and mapping out strategies.
2 – Apple iPhone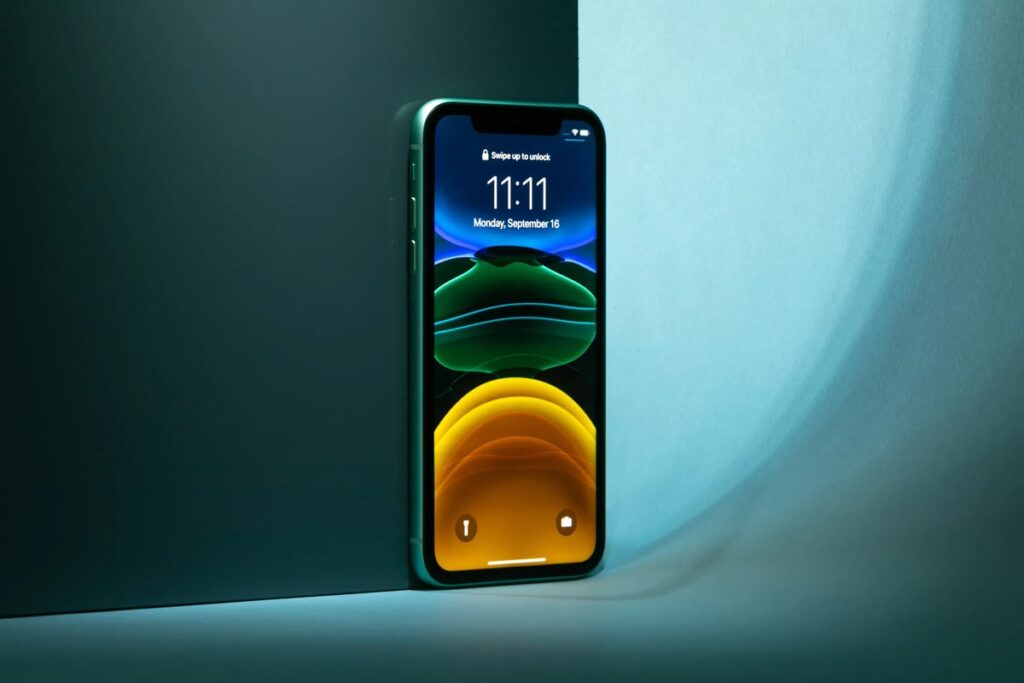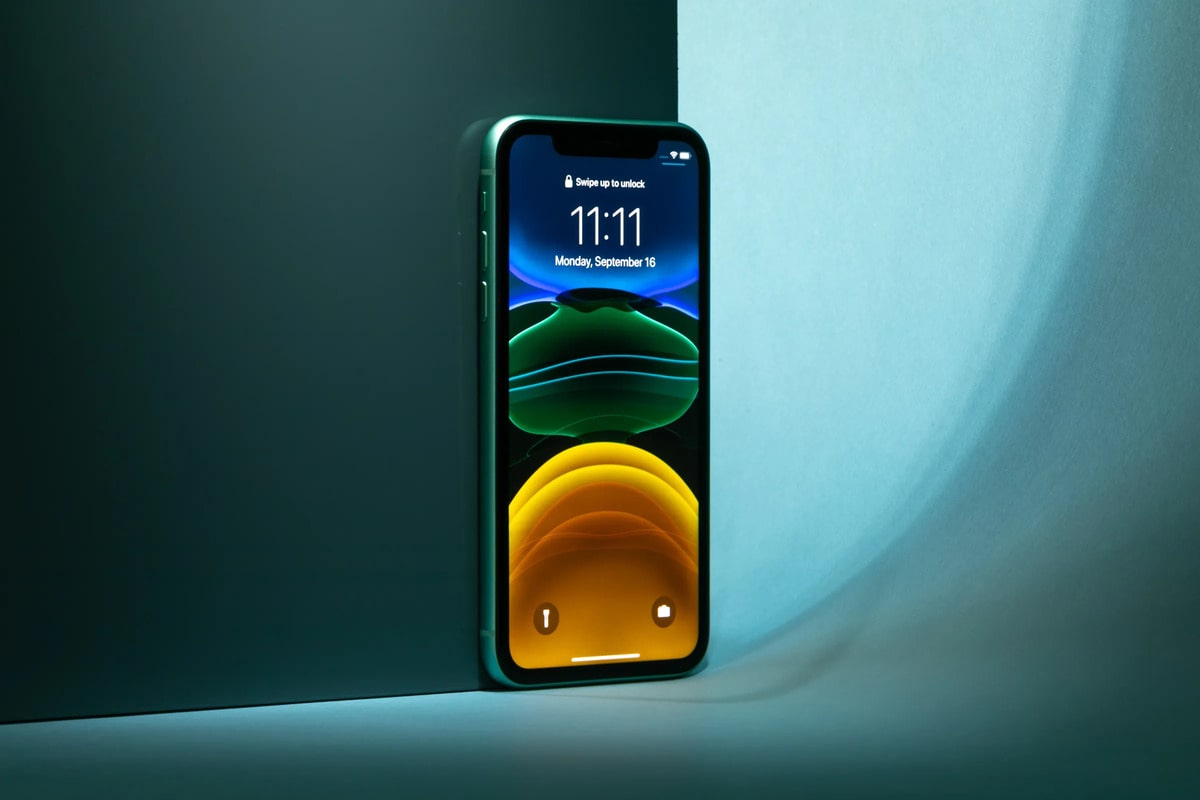 Of course, if you're using a MacBook Pro, then you need a smartphone that matches its unique architecture, and what better phone to go with a MacBook than an iPhone?
Apple has just recently released its new iPhone series last 2021, and even though the iPhone 13 series come at a high price, it's your best choice when picking an iPhone if you're going to use it for work. 
From its impressive unique camera qualities to its outstanding processor, the iPhone 13 series already has made a name despite being just launched a few months ago.
Here are some qualities of the iPhone 13 series that could help you as a marketing manager:
The iPhone 13 series is powered by an A15 Bionic chip, an upgrade of iPhone 12's impressive A14 Bionic chip. The new A15 processor is equipped with six cores and 5-nanometer technology, allowing it to perform faster and more efficiently than the A14. It's simply faster and smoother than all of its predecessors, enabling you to have a portable work device that you can bring anywhere and use for your working applications.
The iPhone 13 series has the same camera features as iPhone 12. Still, the iPhone 13 lineup Pro has camera enhancement features like sensor-shift optical image stabilisation, usually found in DSLR cameras. Its camera sensor lets you take photos and videos with more fantastic details on areas lacking light, which you can use when working in the marketing industry.
The iPhone 13 series also have a more optimised battery life, so you won't have to worry about it blacking out suddenly when you're using it for work. 
3 – USB Flash drive
If you think you don't need a USB flash drive anymore because you're using applications such as google drive, dropbox, and file-saving tools, then you're wrong. 
Most laptops used by marketing professionals may always have massive storage space for work purposes. You still need a portable storage device to save your files and access them even when you're not using the internet. 
You'll never know what can happen one day, which is why storing essential files in a flash drive can be helpful in case you'll encounter internet connection problems or laptop system malfunctions. 
The storage sizes of USB flash drives vary. You can find ones with ample storage space so you can save soft copies of marketing plans , publicity materials, contracts, content blueprints, and more.
You can have your USB flash drive encrypted with a password if you're worried about the security. Marketing professionals should always be proactive in saving and securing their files, mainly because they have deadlines to meet and deliverables to submit.
4 – Power Bank
Even when you live in urban areas that are not affected by rotational brownouts or your location is just highly modernised that it is not prone to having problems with electricity access, you still need a power bank.
A power bank is a portable backup battery for your phone. You can charge your phones, iPad, or tablet up to 5 times in full batteries with good quality power banks that have higher milliamp-hour. 
It has different numbers of milliamp hours of mAh. The mAh of the power bank is its energy storage capacity level. The higher the mAh, the more devices you can charge with it.
Power banks are also very reliable during travel. When you're a marketing manager, sometimes you go to other places to attend marketing seminars or conventions as a representative of the company, which is where power banks come in handy. 
Bringing a power bank anywhere you go can put your mind at ease because you will not miss any emails or work calls due to battery shortage when you have a power bank. 
5 – iPad
IPads are like the hybrid of smartphones and laptops. It can function like a laptop but is as portable as a phone, so it works in two very convenient ways. Of course, when it comes to brands for iPads, Apple is one of the leading ones. 
Apple iPads are very functional, and they have applications for iOS that are appropriate for someone who works in the marketing field. 
IPads are very convenient to use when you travel a lot, or when you need to go to the office and tasks are not that heavy that you can leave your laptop at home and bring your iPad instead for easy carry. 
When you're a marketing manager who may sketch a lot, maps out strategies, and take down notes during meetings and presentations, the iPad can be a helpful device to you.
Apple released a new series of iPad in 2021, and they come in different units and storage sizes. If you look for an iPad after reading this article, here are additional points that may help you decide better:
The iPad Pro was released in 2021, powered with the M1 chip. The M1 chip is used for Macs and now is also used for Apple's new iPad Pro to deliver breakthrough performance like their Macs. According to Apple, the iPad Pro is their fastest iPad so far, with an 8-core CPU that has 50% faster performance than previous units.
The iPad Pro has a 12.9" liquid retina XDR display, a higher and more detailed resolution essential for editing, drawing, and watching.
6 – Smartwatch
A smartwatch might seem to be more of a luxury than a necessity, but to a busy marketing manager who's always on the go, it's as helpful as a smartphone. 
Smartwatches from different brands offer different features; however, most have messaging features. You can connect your smartphone to a smartwatch. 
When you're in the middle of a meeting, and you didn't bring your phone, you can still be notified of new messages or incoming calls through a smartwatch without disrupting your focus. You can also check new emails, if you may.
The most popular feature of a smartwatch is the health monitor. A smartwatch can monitor your health for you, count the steps you made in 24 hours, and check your blood pressure from time to time. 
The health monitor feature can be helpful most of the time for busy marketing managers, who lose time to exercise and watch out for their health. 
Although the health monitor may not be as accurate as a real-life doctor's observation, it still gives you an idea of your current health status, which allows you to take action if needed. 
Some smartwatches can also play music and have other mobile applications . There is a wide variety of smartwatches out there. 
You only need to pick one that's within your budget and that you think has features that could be helpful for your daily routine.
7 – Noise-cancelling Headphones
Now that most companies are doing work-at-home setups, you need a headphone that has a noise-cancellation feature you can use for meetings held in Zoom, Google Meet, Microsoft Teams, and more. 
Even if you have an office set up in the comfort of your home , you cannot control the natural rowdiness and background noise that will come from your fellow housemates and neighbourhood. 
You can never really tell, but you could be in a middle of a meeting when an ambulance passes or your neighbour plays loud music on their speakers all of a sudden, or your dog is barking at the delivery guy. 
Such cases that occur naturally around your neighbourhood can never be avoided, and to be prepared in times like this, you need a noise-cancelling headset. 
When you're a marketing manager, there will always be regular meetings, and at one point, you will be the one speaking in a meeting. 
A noise-cancelling headset can not only make you hear your workmates better. Still, it can also benefit them by hearing you clearer and better, so you can avoid miscommunication during online meetings and presentations. 
8 – Printer With Scanner
This device may probably be the most controversial addition to our list of must-have devices for a marketing manager, but trust me, you might need it. 
Companies provide printers and scanners because these devices are necessary for regular office use. However, if your current work setup is work-at-home or skeletal, you need a printer at home because you're not always at the office to access the printers and scanners provided by the company.
A marketing manager works with many files and creative materials, and more often than not, these files and creative materials need to be in hardcopies. 
Computer shops are not always open, and sometimes you don't even have computer shops in your area, so having a printer with a scanner is the safest option if you want to be always ready if you need printed files for your presentation or presentation deliverables.
9 – Microphone
A microphone is not necessarily something you need to have, but you might need it one day. 
A marketing manager joins meetings regularly to coordinate with the marketing team and other departments. Most of the time, the manager will be the one to present in some sessions. 
When presenting in a meeting, you need to be clear, and sometimes even when you speak, your microphone's quality isn't enough. 
Investing in a good microphone for laptops/PCs will give you quality audio feedback to those at the receiving end of your audio, so your fellow employees understand every point of the meeting.
10 – Wireless Telephone
Telephones are still used as an essential office communication tool. It's cheaper than using load credits for smartphones, and it's straightforward. Just call and no other gimmicks.
Since technology has been progressing more, there are now wireless telephones. Wireless telephones are more advanced than regular telephones but lesser innovative than smartphones. 
You can record phone calls through wireless telephones, and it's portable! You can bring it anywhere with you as long as you need it for work.
Every manager of every department needs to be readily available for clients and their employees, so having a telephone is a convenient communication device because most households have them. 
It's also easier to reach hotlines through telephone calls when there are emergencies, so a wireless telephone is helpful for work and other functions.
Conclusion
Technologies play a crucial role in every aspect of our lives. Most companies nowadays are dependent on technologies for daily business operations and transactions. 
Without technology, many jobs will make no sense because how can they function without devices and the internet? Like the job of a marketing manager. 
Mostly their roles are focused on technology-based processes, so they need all the help of different devices to ensure their work is quality while following company standards. 
The devices listed here are some of the devices that could be essential for a marketing manager to perform more proactively.
Last update on 2022-09-20 / Affiliate links / Images from Amazon Product Advertising API