How to Create a Successful Logo Design – 10 Tips & Tricks 
The logo of a brand is of great importance but often neglected or rushed when designed. 
When you create a logo, you fashion a communication form between you and your customers even before you interact.  
Over 40% of consumers feel that a  logo tells them a lot about a brand's personality , and many think a successful logo design shows that a company is of high quality. 
That's why it's essential to create a logo that grabs attention and always represents your brand. 
It can be challenging to develop a suitable logo, but it's not impossible. 
Stick around for good logo design tips and tricks on creating a logo for your brand that is awesome and speaks to your consumers. 
Why a Brand Vibe is Important to Logo Design
Your brand vibe, also called brand personality, is what you want your brand to make your customers feel.  
For example, law firms want their brands to feel respectable and trustworthy, and party planners' vibes should be fun and organised. 
But you can't just go crazy and use a random logo maker or buy an existing logo design. 
You need to  understand graphic design  so you can design your logo to suit your brand perfectly. 
Your logo should evoke the right emotions when a customer or client sees it. 
Identifying your brand's vibe first will make it easier to incorporate the logo design tips discussed here. 
The result will have more personality.
You must know your audience well, so you have the type of logo that speaks to them. 
Top 10 Successful Logo Design Tips 
A good logo is attractive and can be recognised in an instant. A great logo is that, and so much more. 
A successful logo design can be resized and still works just as well as before. 
A brilliant logo is memorable, unique, timeless, and reflects a brand's identity. 
Check out Coca-Cola's logo, it's one of the most recognised of its kind in the world, but it isn't overly fancy. 
Yet, it stands out and is timeless – it makes you think of the product immediately.
You should keep your logo in mind, not only when you  build your business website  or design your products. 
Your customers will also see it on mobile phones and any mediums you choose when marketing your company. 
1 – Look Into Your Competition 
When you're still in the planning phase, you can (and should) check out your competition. What works for their customers, and what doesn't? 
What logo design tips are they silently offering?
Look at how they made their logo stand out and how it represents their brand vibe. That's what you want your logo to do as well.
When designing a logo , examine your competition's work and use your knowledge to determine the best approaches to make your own result stand out. 
So, if everyone else in your industry uses formal and traditional logos, make yours a little more colourful and fun. 
Avoid copying what your competition did because you'll be hampering your creativity, and your logo will not stand out at all. 
2 – Choose Your Design Style and Aesthetic 
Once you have a good idea of your brand vibe and know what you want to achieve with your marketing, you can start deciding on your style and aesthetic. 
This is one of the logo design tips that will consider shapes, typography, and colour. 
You need to look at each of the elements on their own and decide which will best suit your company. 
You can have a classic design or go for something fun and quirky. 
Retro or vintage logos are also popular, as well as modern and minimalist ones. If something handmade or handcrafted will suit your brand identity better, go for it. 
As long as your logo always represents your company , you can go with any aesthetic that appeals to you. 
But remember, your brand logo acts as your outer face for all PR engagements, be it your efforts to gain more followers on popular social media platforms like Instagram or with the papers. 
Your logo needs to be unique and exciting. 
Some of the most recognised logos in the world are minimalistic; you can keep it simple too. 
Nike, for example, keeps things simple with just a black and white logo: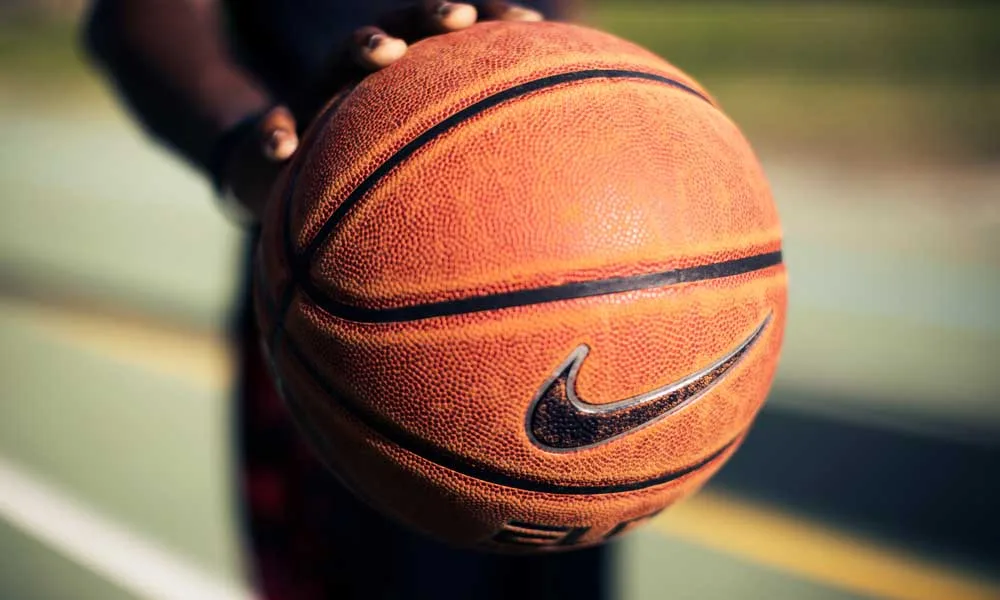 3 – Find the Right Logo Type
On top of choosing your logo's overall style, you also have to select your type. 
You can go for something that suits your company name, flows well with your overall aesthetic, or come up with something new and exciting. 
There are seven main types to choose from when working on your logo design: 
Pictorial Marks 
A pictorial mark is an icon representing a company and should be easy to recognise. 
Twitter uses a pictorial mark.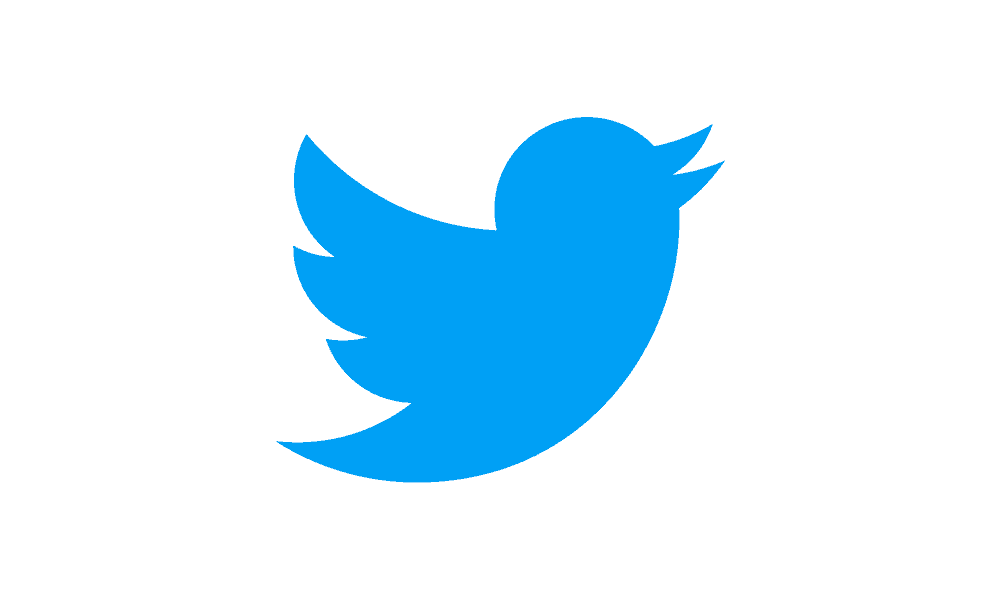 Emblems 
These logotypes are a combo of pictorial and words. Typically, designing them consists of working with a symbol and text integrated to create a unique visual. 
Starbucks uses a modern emblem:
Lettermark Logos 
These are ideal for companies with a long or difficult name. 
Be careful, however. You don't want your chosen graphic and text to sound like something silly or different than it's meant to be when read aloud.
Learn from Nasa's idea:
Wordmarks 
These are simplistic in that they use the company's name as a logo instead of an icon. 
They're creative and colourful, no matter how small or big they are, as you can see from Google's idea: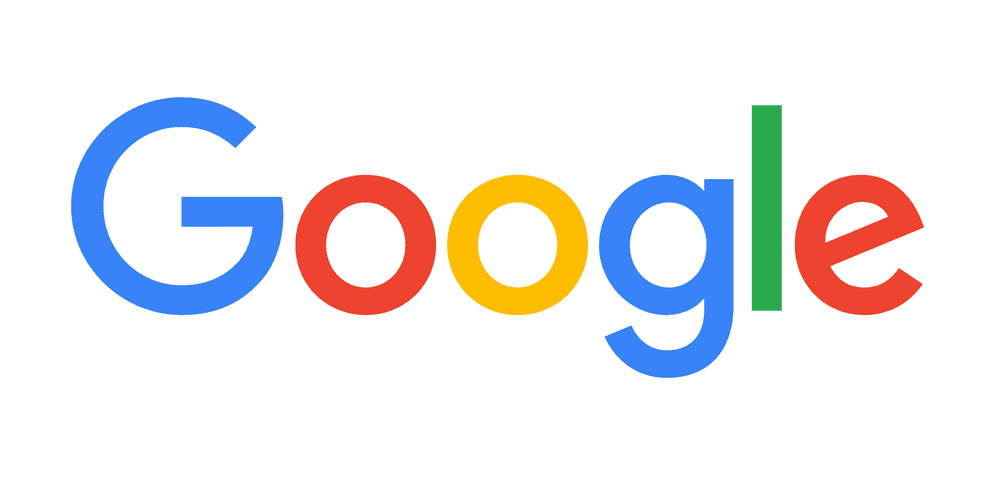 Mascots 
Using a mascot as a logo sounds silly, but it works well for many brands. 
Take, for example, the success of Kool-Aid Man or KFC's Colonel.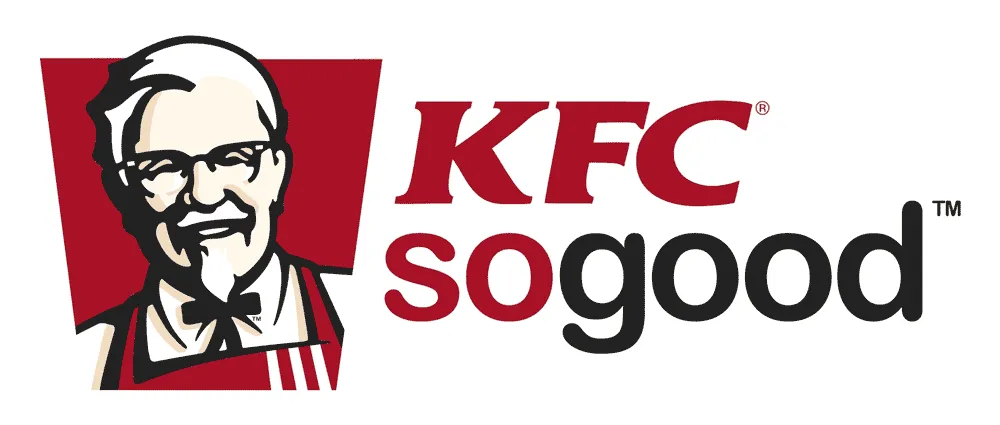 Abstract Logo Marks 
An abstract logo mark is usually an entirely new design that will eventually become associated with a company. 
Shapes are used in creating an attractive logo , as in the case of Adidas' modern appearance.
Combination Marks 
If you want to combine a symbol with a word, you can use a combination mark, like Burger King , Lacoste, and Doritos. 
Doritos used three colours: black, white, and orange to create an exhilarating emotion with their logo.
4 – Make the Best of Colour
Colour is another of the fundamental logo design tips that are essential for all companies.
Colours  play an essential role  in traditional and modern marketing, and using the right colours will make your logo stand out even more. 
Colours can have different meanings, so you should research or read about the implications and how you can use them. 
Blue is a commonly used colour because it's associated with trust and calm. Red is fiery and passionate, while yellow is friendly and cheerful.  
5 – Choose Your Ideal Typography
There are four basic types of typography (or font) that you can choose from: Serif, Sans serif , Script, and Display fonts . 
Ultimately, the font depends on the look and feel you want to go for.
You can also combine the different font types such as Sans serif and Script to create a successful logo design. 
Just make sure the fonts go well together.
6 – Empty Space Is Your Friend
You don't have to go overboard with colour, shapes, and fonts if it doesn't suit your company. 
Instead, you can use space (or a lack of colour) to give your logo a clean and fresh visual. 
Using this method can make everything more unique and exciting. FedEx does this expertly with the arrow 'hidden' in their logo: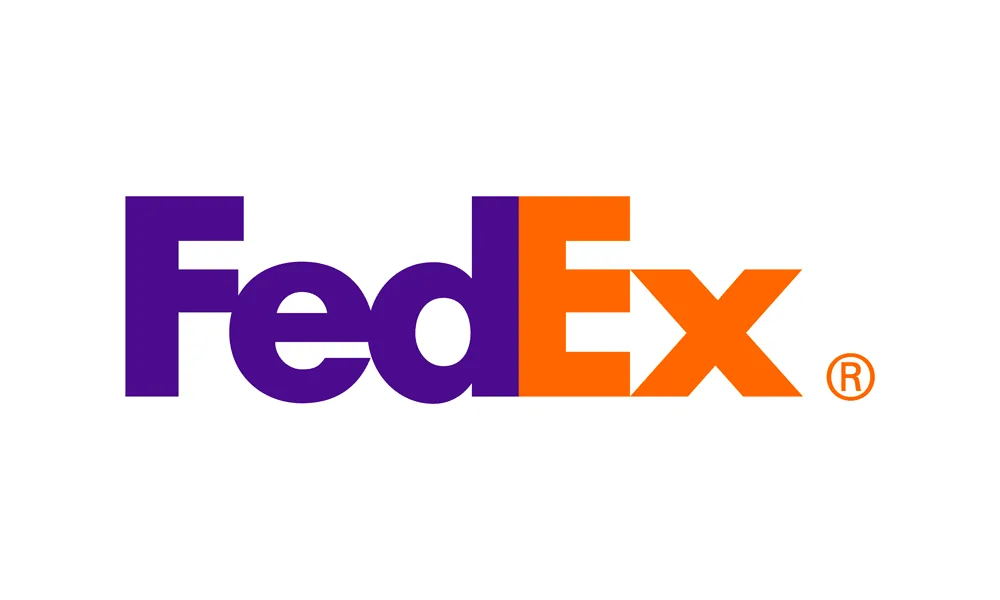 7 – Design Situation-Specific Logos 
When working on your new logo design, you should keep the bigger picture in mind. 
Where will your logo be placed as your company grows? 
Will you put it on T-shirts, mugs, posters, business cards, or uniforms? Will it go on your  business website  and social media accounts? 
Create ideas with all these factors taken into consideration, so you don't later regret how limited your logo use is. 
8 – Get Literal or Use Wordplay
Being creative is highly recommended. 
Think about the service or products of your brand , as well as your vibe. How can you use that in a clever and literal way? 
Check out Beats by Dr Dre. 
The logo look makes one think of headphones, which is precisely what the company sells. It's a simple but clever visual that works very well.
9 – Be Personal and Authoritative
Although you should be creative with your logo design, you need to make sure that it's authoritative and personal as well. 
If your company requires a sense of seriousness, don't use a playful font or colours. 
Your target audience must feel like they can trust your company just by looking at it. 
10 – Communicate With Your Designer 
Once you have decided on the colours, typography, and other design elements , it's time to talk to your graphic designer.  
You can consider designing a logo by yourself, but use quality software if you do. Hire an in-house person to do it or do it yourself with professional software. 
You have to make sure that the designers you choose are open  for constant communication  during the creative process.
The designers need to know what you want and be willing to change their proposals if it doesn't meet your requirements.
Design the Perfect Logo for Your Brand 
Coming up with a good idea or three doesn't have to be frustrating and is no small feat. 
But if you put your mind to it, you can do it and do it right. 
Learn from your competition and use the successful logo design tips shared here to give you an edge in coming up with a logo that's perfect for your company. 
Remember: your logo is your company visualised; it's what people see first when you start marketing.
Author Bio:  Mark Quadros is a SaaS content marketer that helps brands create and distribute  rad  content. On a similar note, Mark loves content and contributes to several authoritative blogs like  HubSpot ,  CoSchedule ,  Foundr , etc. Connect with him via  LinkedIn  or  Twitter .