Top 5 Tips for Building a Strong Visual Brand
Many successful campaigns have started with one powerful visual. However, in chasing that one perfect visual statement, it can be easy to forget about the other elements that contribute to a successful brand .
The first step is knowing that you need a strong visual brand. This will inevitably lead to the question: how do you create a unique brand identity? 
Each part of this question reveals part of your approach. You need to create, be unique, and the end result should help customers identify your brand.
After years of experience in marketing, ScanTeam expert  Alex Lysak  knows it's easy to lose sight of the aim when completing the process of building the visual brand for your company. He also has the answers; here are five tips to keep you on track.
1 – Reflect What's On The Inside
Great visuals could mean bright colours, slick graphics, or clever use of white space. Find out more about that topic from the  Interaction Design Foundation . 
There are some general rules that any designer could follow to improve the impact. For example, one striking feature is usually enough, and a clean and legible font is essential.
Getting creative input from professionals will help you achieve a brand look and feel that makes a statement. However, the graphic designers or creative team can't complete the process without you.
At the heart of the brand essentials are the company's products, services, and values. While you want any visual representation to be eye-catching, it should also be representative and unique. 
Looking at competitors can be helpful, but what works for them might not be right for you.
A strong visual brand communicates to your customers the company values and product USPs. Whether that's innovation, convenience, community focus, or environmental care, the logo design and other visuals should reinforce those attributes.
If you create something that looks good but isn't backed up by how your company operates, then the brand won't be healthy in terms of longevity. 
A compelling visual brand attracts clients, takes on the positives of a good experience of the product or service, and then acts as a reminder of a trusted company.
2 – Apply What You Already Know
So far, you've got two critical ingredients for a strong visual brand. Significant creative input is a must-have, and it should reflect your business. 
One of these you can acquire, and the other can come from your company's mission statement. Any firm that hasn't already identified and communicated their values can  benefit from the exercise .
There's a third element that can help a business build a brand and grow as a company: applying what you know about your target audience. 
Every communication with your customers, including visual ones, should have your audience as the focus.
Keeping your audience in mind means thinking about how a product or service can help them. 
Measuring brand and marketing success should also be based on the impact it has on that audience. Did they notice you, learn something, and then get what they needed? That's the result of a strong brand.
There are lots of ways you can apply what you already know, especially if you're already in business. 
You can have conversations with the designers to shape the brand's look and feel. This could be based on what your customers value most about your services, or it could address an area where customers need more information or a solution.
Another factor linked to the design stage is where the visuals will appear. Businesses that think about where their logo will be most used, and where most customers interact with them, will be able to build an appropriate visual brand. This will make it more reliable in terms of impact.
3 – Be Bold 
What comes to mind when you think of a strong brand? 
Memorable images, a catchy tagline, and an effective campaign. These can all play a role, which is where being bold pays off. However, it doesn't have to be done with neon colours, an all caps font, or the latest trend.
Being bold is about the application of your creatives, as much as the design process . 
It comes back to the point about having substance behind your brand. 
Applying the visuals in ways that tell the story of your company and the problems you can solve for customers will make a significant impact. 
This means taking a stance, being active, and visible, and in return, you'll attract like-minded customers. 
One of the most significant ways you can be bold with the visual brand is to focus on transparency. 
Using visuals to show what your business stands for is much more powerful than telling customers about your values.
Whatever industry you're in, there are sure to be issues that you can address. The brand could reframe and celebrate values or contribute to solving global challenges. 
Alternatively, you could partner or link with community groups or charitable organisations to have a genuine impact that shows what kind of company you are.
4 – Be Useful
Now that you've thought about how to put your brand in front of your customers, and how to do it boldly and transparently, it's time to focus on meaning. 
A strong visual identity means having all the brand essentials in place. 
Once again, more isn't necessarily best. This means adding your logo to anything, and everything will not make your brand healthy. 
Instead, the focus needs to be on how it makes people feel. Here your brand goes beyond appearance, which means you'll need to deliver to see results consistently.
For a brand to be useful, not just in a practical sense, it should meet these two criteria. 
Connect  – that could be by making people smile, or listening and responding
Help customers express and define themselves
A strong brand has depth. That means you back up people's impressions by being present and connecting on social media or other appropriate channels. 
If there are complaints, useful features, or things that you could solve, then listen, highlight, and make changes so that customers feel heard.
Content that aligns with your brand needs to be shared. To encourage your customers to do that, it needs to make a clear statement that people can identify with. 
No matter if it is caring, creative, informative, or cutting edge, you'll be wowing customers and helping them to express themselves if they share your posts.
5 – Know How To Use It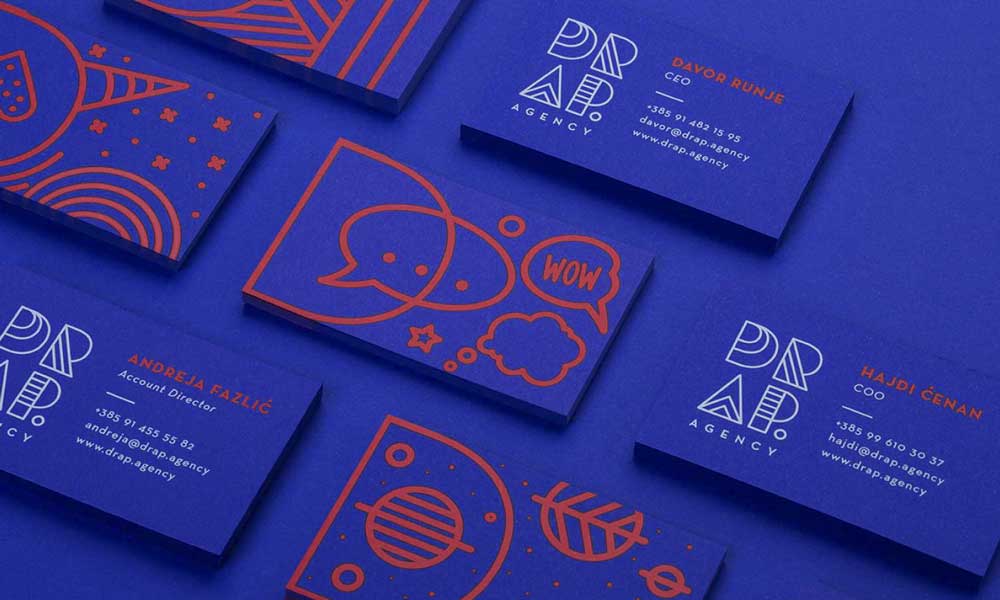 The end goal is to create a strong visual brand, but that isn't the overall aim. 
Once you've followed the tips above and achieved it all, you need to come back to your original business plan. 
It's time to connect the dots and understand how compelling visuals can help increase conversions and sales numbers.
Businesses need to harness the power of a strong visual brand. High customer recognition, a positive presence online, and a good rapport with customers can be used to meet bigger targets. 
These should be identified at the beginning of the process, and then used to make decisions throughout.
Areas to look at including expanding or reaffirming your customer-base, successfully launching a new product or service, reaching a new market, or increasing word of mouth referrals that lead to more sales.
Other targets for your brand could be improved reviews, more feedback from your audience and improved products as a result, or you might be recovering from some damage to your reputation. 
If you know what your target is, then you can use that to help you measure whether your visual brand is reliable and competent. 
You can also implement these tips according to your goal. For example, community engagement and listening and responding to social media can help you to get feedback from your audience and improve your reputation.
Keep Your Visual Brand Strategy On Track
Instead of rushing from target to result, you now know how you create a unique brand identity . 
Instead of relying on gimmicks, it's all about adding the right information to the process. 
The creative side of establishing a brand is a collaborative process, which means getting the right people in the room is essential.
Excellent branding and marketing are invaluable o companies that want to encourage repeat customers or grow their audience. However, good ideas and processes don't need to be costly. 
Being genuine and providing informative content is a cost-effective way to improve your image and connect with customers.
There isn't a guaranteed route to quality visuals. It depends on your company, time, budget, and your aim. 
However, implementing these tips throughout the process will keep any business on track to see the results they want. 
Quality comes from being unique, but also making sure a brand is fit for purpose. This is why making sure your messaging and visuals have depth is critical. 
By keeping your company's identity and customer knowledge at the centre of the process, you can create a strong brand that is bold and useful.