10 Must-Haves for Business Success Besides A Logo
Many people, including web designers, think that a "brand" is nothing more than just a stunning logo design . That is wrong on so many levels. 
A brand is much more than a mere logo. A brand constitutes everything that you represent. Therefore, it is crucial that when shaping your brand, you go through all these aspects.
Working myself at a  web design company , I've accumulated a bit of knowledge about what makes a brand successful. So, today we will discuss what goes into making a business success besides a logo.
Must-Haves for any Business Success
It's critical to ensure that you've put in place the main parts that will assist your business to stand out and attract clients while you're just getting started. 
While a brand can stand in various ways , these are the things that every company should have to be successful in its field.
1 – Memorable Name
The name of your brand is the first and foremost important aspect of your business success. 
The first thing that strikes your customers' attention is the name of your business. After all, you want your customers to remember your name and service more than anything else.
This makes your brand name more important than you might think. When choosing your brand name, make sure to choose a memorable name, easy to spell and search. 
Avoid choosing complex names for the sake of being innovative. Having a brand name that is not intuitive or phonetic will make it impossible for customers to find you online. 
The last thing on your mind is to teach your customers how to spell or pronounce your brand name.
The best way to choose a brand name is to do your research. Make sure that you pick a unique name. Don't choose a name that another brand is already using. 
Is there already content available that can be associated with your brand name? Are there domain names available that fit your brand name? Answering all these questions will help you decide on what your brand name should be. 
2 – Defined Target Audience
For any business success, it is mandatory to have a target audience in mind . The vision of your company should be reminiscent of your target audience. 
After all, every decision you make should be to attract and please the audience you aim for. The question is, who is this target audience? 
Ask yourself questions like these for clarity:
Who will benefit the most from this product or service we offer?
What is the pain point that will attract customers to our brand ?
What is the driving force that compels the customers to go through a purchase?
How and where will the customers go to search our products or services?
What kind of person would be the biggest ambassador of your brand?
These are just a few of the questions that can help you to pinpoint your desired audience. Once you have made up your mind about your target customers, you can connect with them. 
You can devise marketing strategies to amplify your reach and touch as many customers as possible.
3 – Something Of Value
As discussed above, what you offer your customers is essential. All the biggest names in the industry are successful because they add value to people's lives. 
Most of the time, this value is emotional rather than materialistic. They make people feel safe, happy, entertained, excited, etc. The actual product may not be of that much worth financially. 
It is the perception of a said brand that defines its value. If the customers believe that something has value, then it does have value. 
No matter how inexpensive or straightforward it is. This is a double-edged sword when it comes to designing your brand. 
On the one hand, you need just the one perfect design that connects with your audience. This will jumpstart your business. 
While on the other hand, you would have to be precise and discerning about the service or product you offer to your customers.
4 – Marketing Plan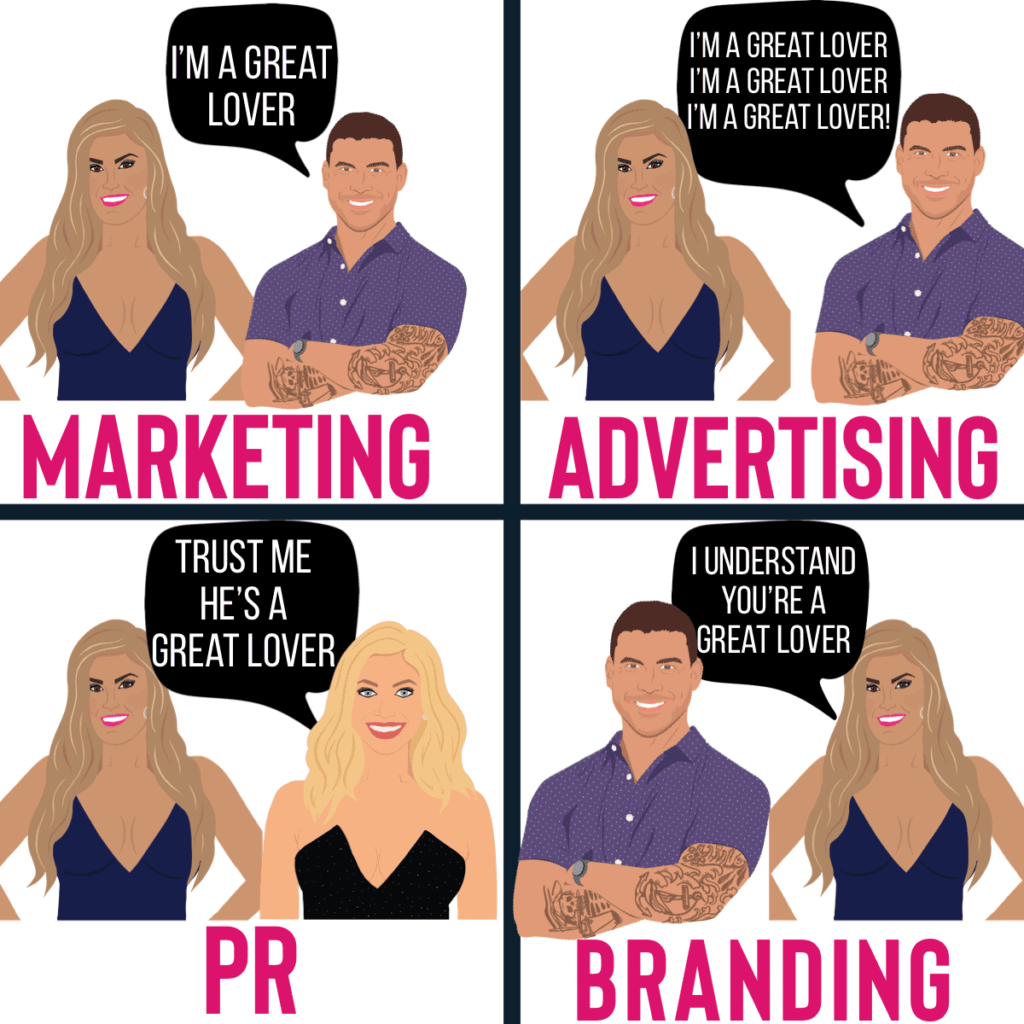 Once you have pinned down your target audience, the next step is to construct a suitable marketing plan. 
The goal should be to put your service or product on the map. Make a marketing plan that focuses on presenting your brand to your desired audience and converting them into customers. 
You should set up every marketing plan with a clear goal in mind. Whether you want to increase your revenue, sign up new members to your company every month, or sell more products. 
Whatever the goal, outline these goals clearly and devise a marketing plan revolving around these goals. 
There are many ways to achieve these goals. Different paths for different business goals. You can search online for different templates or research articles on business success and strategy. 
You can hire a digital marketing agency to carry out these tasks. Whatever the choice, make sure that you achieve your goals. 
5 – Build Trust
Trust is the foundation for any real business success. If customers don't trust you, you can say goodbye to achieving your goals. 
It is imperative that users like, trust, and support your brand message. This will ensure that they value your business and will continue to support it. 
These are the fundamentals of any business. When designing a brand, make sure that you incorporate the trust factor in every aspect of your website or brand.  
The first step is to spread awareness of your presence. It would help if you made sure that people know that your brand exists. This is where marketing will swoop in. 
The next part is to make sure that people like what you are giving them. 
Many brands fail because customers don't fancy them, no matter how good they are. This is all about the perception of your brand.
Fruits placed on the lower shelf will always have a lower value in customers' eyes than the fruit on the top shelf. It is simply the influence of the liking and perception of the customers. 
Always aim for a positive brand image . There is nothing more you can do about that, nor should you try – no one please everyone.
6 – Well-Optimised Website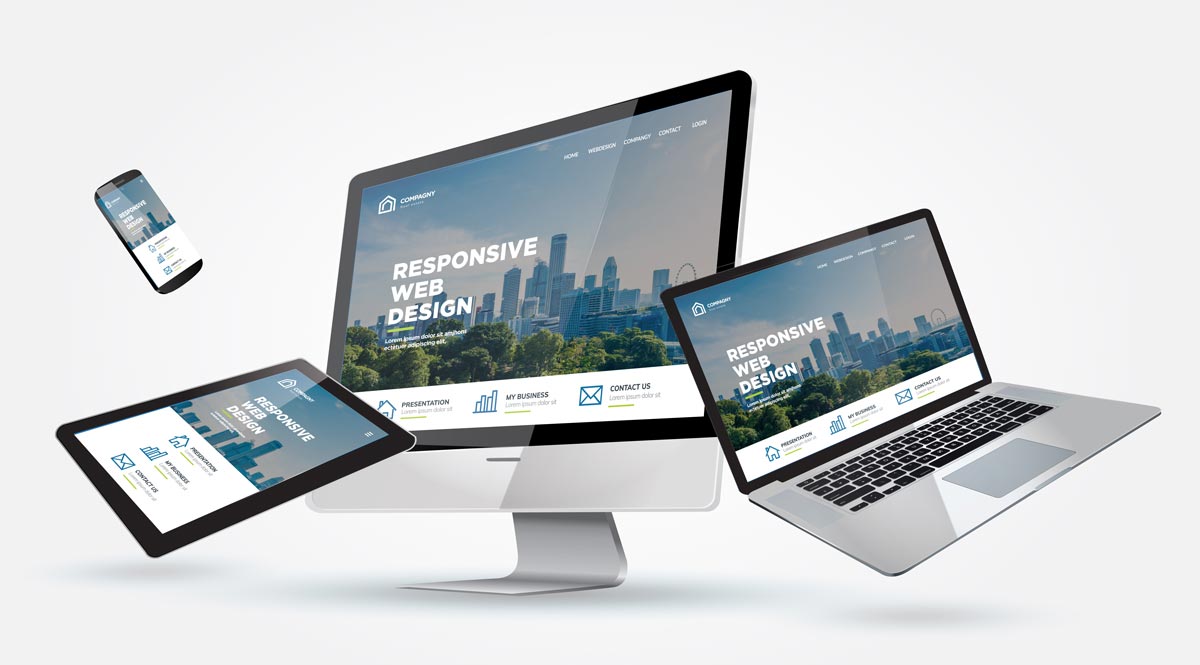 The world has turned into a global village in the true sense of the word. It is a no-brainer that you need a business website to succeed in the eCommerce era. 
Do keep in mind that not all websites are built equally. Some of them are better than others. The key is to maximise your search engine exposure to stand out amongst your competitors. 
The best way is to create a well-optimised website. A website that is the perfect bridge between you and your customers.
Some website hosters provide you with natively built optimisation, while others require additional work to optimise the website. 
The goal here is to make your website user-friendly and search engine-friendly at the same time. A process commonly referred to as SEO will help you to achieve desired results. 
Optimise your website with search intent in mind. Make sure that your website fulfils the search purposes. 
Moreover, it should be designed to encourage the user to perform specific actions that you require them to perform. 
According to research, 90% of people visit a website as the first action in their journey. Therefore, it is crucial to think about what you provide them and what you want them to do while on your website.
Do you want them to subscribe to your newsletter? Ensure that your website is integrated with an email marketing platform.
Do you want them to book online appointments? Make sure that you have an easy and user-friendly online booking system.
The goal is to convince them to go through a purchase on your website. Would you mind making sure that it is equipped with the necessary eCommerce features?
Whatever the action you want your customers to take, make sure that your website can provide that specific feature. This will provide an optimised and streamlined experience for your customers .
7 – Establish Communication
A brand needs to communicate with its customers on every level. It would help if you spoke the language of your target customers. Use slang and words that resonate with them. 
Make it like two friends chatting with each other. This is again to build trust between you and your customers. If you use phoney or artificial words, people will pick up on them immediately. 
This will not only reduce the trust of customers but will also subject your brand to ridicule. Make sure that people agree with your message and trust what's best for them in the long run.
This is most important on social news sites such as Reddit. The Reddit community is often regarded as the most selective social media platform. They filter down information and shred down every piece of information. 
Not just anyone or anything can make it to their coveted front page. Many marketers over the years have tried to crack the code. Without a doubt, they have failed as they don't understand what Redditors value and how they work. 
Reddit allows its users to downvote or upvote a post. This creates a democratic environment in the community. It will prove if a marketing attempt is honest or not.
8 – Analyse your Performance
So far, we have discussed building trust and having a marketing plan. These were the setting stones in the process of business success. A path to overlay your journey. 
Where most businesses fail is having a mechanism to evaluate the performance of these actions—a mechanism to calculate the success of your strategies. 
When building your business, you must identify some key metrics. These metrics should be in place to assess the extent to which your actions are successful. 
These metrics will make sure if your company is on the right track or not. 
In brand marketing , you need to set key performance indicators (KPIs). These KPIs will help you evaluate if your message resonates with your audience and whether they are converting into loyal customers. 
You should track numbers and figures to tabulate data. The number of leads, new customers, subscriptions, increase in revenue, customers left, conversion rate, and website traffic . All these KPIs will help you estimate your success.
You can measure these KPIs through your sales process or your website's hosting platform. It depends on the nature of your business. You can suit the path that suits your business model the most. You can surf online to learn more about all these KPIs.
Do keep one thing in mind that always aims for bigger goals. Yes, you should set small milestones. These milestones should be a way to reach the bigger goal. 
Determine what matters the most for your business, and analyse your business around those. You would be surprised to know that generating revenue is not the most critical part of the business. 
9 – Understand Financial Matters
We all have heard stories about how some of the most successful businesses in the world started from a basement or a garage. 
So much so that it has become a romantic notion for young entrepreneurs. A story of going from rags to riches. The actual path for any entrepreneur. Alas! 
The reality of business success can't be more opposite. The truth is simple. If you want to make it in business, you need money. 
It's as plain and simple as that. It doesn't mean that you need tons of cash for this. The trick lies in managing the cash. You need to understand how financial matters operate and how to utilise your money smartly. 
Robert Kiyosaki is widely recognised for teaching the importance of financial literacy. How it plays a pivotal role in the life of successful entrepreneurial ventures. 
People who live only paycheck-to-paycheck are most likely to live with liabilities. Their whole lives revolve around paying bills, managing car and house payments, and other affairs that cost them money. 
If you are financially literate, you will try to build assets that bring you money rather than spending money on assets. 
Once you have a positive cash flow, you can start investing in improving your standing. To be a successful entrepreneur, you need to understand how to make money and make it work instead of working for the money.
10 – Bring the Right Attitude to the Table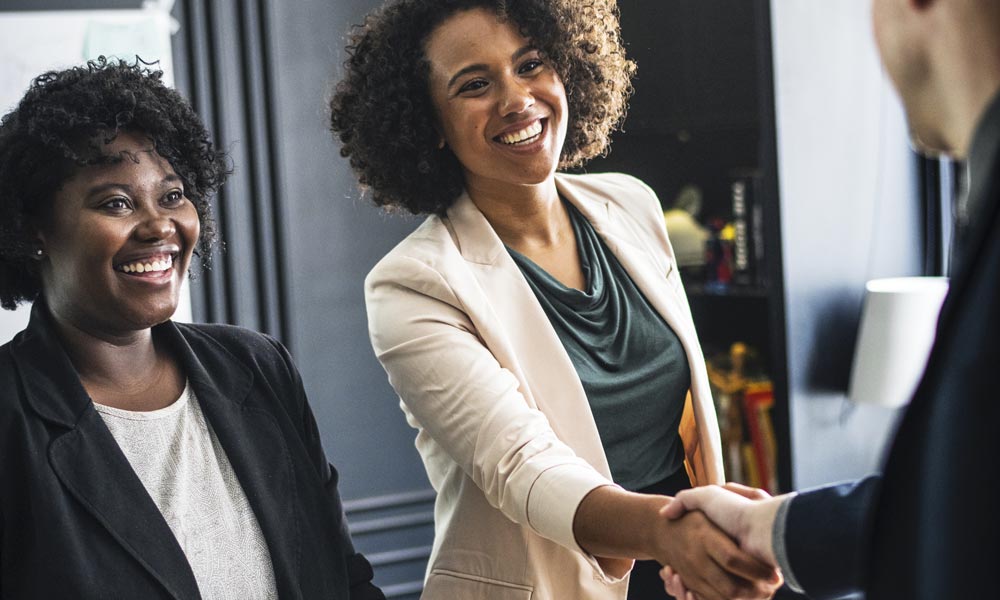 So far, we have discussed some of the most important concepts required for business success. The question that arises here is, how do you justify true success? 
Don't we all have different definitions of success? Is it money, sales, or the influence you have on the community? 
To conclude, true business success is only valid if it equates to life. This all starts with having the right attitude towards the success of your business and life as well. 
Nobody cares for people who have got all the money but don't care or contribute to the world they live in. We all are familiar with the story of Ebeneezer Scrooge. 
A jaded old man who had everything in the world but did nothing other than creating misery for others. This gives us an insight into how attitude plays a vital role in the representation of a company. 
To make a successful life happy, it's essential to understand what is more valuable. Work each day to bring these values into society to make your success a reality. 
We understand that when you start a business venture, you look for financial independence. The million-dollar question is, what do you do with these riches once you have got them? 
You will never be successful with an attitude that you can buy more things just because you have more money. To surround yourself with "things" and think yourself superior to others. 
This negative attitude will be the biggest hindrance to your success, whether in life or business. To be successful as an entrepreneur, you should focus on creating wealth and how you can use this wealth to better others. 
Always try to solve problems and bring comfort to other people's lives. Having a positive attitude and image among your peers is the true embodiment of the word "success" in life or business.
Final Takeaway
Business success isn't guaranteed. If you want to increase the success of your small business this year, you must make the essential changes.
That task could be as simple as purchasing a new tool or as tricky as rethinking some of your business practices. 
But you didn't get this far in your business to let it stagnate, did you? Make the coming year the best one yet.