Direct Marketing: Definition, Case Study & Tips!
What Is Direct Marketing?
In its most basic form, direct marketing (also known as direct response marketing) allows businesses to communicate with customers without using a third party. 
This means that businesses can directly inform customers about their products and services without an intermediary. This type of marketing can take many different forms, from direct mail and email campaigns to telemarketing and door-to-door sales or direct selling.
One of the key benefits of direct marketing is that it allows businesses to target their audience specifically. This ensures that only those who are likely to be interested in what a business has to offer will see their advertisements.
Additionally, direct marketing can be much less expensive than other forms of advertising, such as television or print ads. Direct marketing can be an extremely effective way to reach customers and boost sales when done correctly.
Sale
Bestseller No. 1
Advantages of Direct Marketing:
1 – Targeted advertising
By collecting data on customer demographics, buying habits, and preferences, businesses can create targeted marketing campaigns that are far more likely to result in sales. With traditional marketing methods like TV and print ads, businesses generally have to reach a broad audience with a single message, resulting in many people seeing the ad not being interested in the offered product or service. 
But with direct marketing ads, businesses can send highly customised messages to their target audience. This makes direct marketing a highly effective way to generate sales.
2 – Budget marketing
The high cost of mainstream marketing campaigns can be a significant barrier to entry for small businesses. However, direct marketing offers a more affordable alternative that can be just as effective. 
Companies can target their promotions to a specific audience using less expensive direct mail and digital marketing methods with direct marketing. 
In addition, you can often run direct marketing campaigns with a smaller staff, which further reduces costs. As a result, direct marketing can be an affordable way to reach many potential customers.
3 – Improves customer loyalty
Creating a strong connection with customers is essential for any business. Not only does it help to build brand loyalty , but it also encourages customers to keep coming back. 
One way to create strong customer connections is through direct marketing. Direct marketing allows businesses to personalise both advertising messages and offers.
This helps create a more personal relationship with customers, as they feel that the company is taking a more individualised approach. Moreover, direct marketing can also help to strengthen existing customer relationships. 
By sending custom discounts and offers, businesses can show existing customers that they value their business and are willing to go the extra mile to keep them happy. So businesses that use direct marketing can enjoy improved customer loyalty and repeat business.
4 – Allows measuring product performance
With direct marketing, businesses can track and measure the performance of their products in real-time. 
Businesses can quickly adapt their products to meet customer needs and improve product performance by tracking sales data and customer feedback. 
This information is essential for deciding what products to keep in stock, how to price them, and where to allocate marketing resources .
Additionally, direct marketing provides valuable customer data that you can use to improve customer service and target new customers. 
By understanding the needs and wants of their target market, companies can tailor their products and services to meet those needs better. 
In today's competitive marketplace, the ability to quickly and effectively assess product performance is a critical tool for success. Direct marketing provides companies with an invaluable way to obtain this essential information.
Comparison: Direct and Indirect Marketing
Direct marketing is a type of advertising campaign that uses one-to-one communication with the target audience. This form of marketing involves using direct marketing channels such as print, email, direct mail, telephone, or interactive media to deliver a promotional message directly to the consumer.
On the other hand, indirect marketing is a type of marketing communication that aims to influence the behaviour of consumers through messages that are not directly targeted at them. Indirect marketing includes advertising, public relations, and corporate communications.
So which one is better?
The truth is that neither one is inherently better than the other – it depends on your business and your target audience. 
If you're trying to build brand identity and increase brand awareness , then indirect marketing is probably the way to go. But if you're looking for a more targeted approach that can produce better results, then direct marketing is the way to go.
Types of Direct Marketing
Email marketing
Email marketing is a form of direct marketing that uses electronic communication to solicit commercial transactions from potential customers. You can do email marketing through either a Subscriber List or an Opt-In List.
With Subscriber Lists, businesses send emails to people who have already agreed to receive communications. This is often done by including an "unsubscribe" link in each email, so people can stop receiving emails from the business if they no longer want to receive them.
With Opt-In Lists, businesses send emails to people who have specifically agreed to receive communications. This is often done by providing their contact information on a web form.
Email marketing is a great way to reach potential customers you might not reach through other forms of advertising. It's also a great way to keep in touch with current customers and strengthen customer relationships.
You can use email marketing to promote a wide variety of products and services, including:
New products or services
Sales and special offers
Contests and sweepstakes
User surveys
Upcoming events
New blog posts or articles
You can also use email marketing to build brand awareness and create a positive image for a business.
Email marketing can be an extremely effective way to increase sales and grow a business when done correctly. 
However, it's important to remember that spamming people with unsolicited emails is not legal and can result in penalties from service providers. It's also essential to ensure that all email content is relevant to the recipients and provides them with some value.
Mobile marketing
Mobile marketing reaches out to consumers through mobile devices, such as smartphones and tablets. It uses a variety of channels, such as SMS, MMS, email and applications, to deliver marketing messages to consumers. 
Mobile marketing aims to target consumers with timely, relevant, targeted messages that most likely result in the desired action, such as making a purchase or signing up for a service.
There are a variety of ways to participate in mobile marketing. The most common method is through SMS. SMS is a text-based communication service that allows marketers to send messages to consumers' mobile devices. 
MMS, or multimedia messaging service, is a more advanced version of SMS that allows marketers to send messages that include multimedia content, such as photos and videos.
Messenger marketing
Messenger marketing is using these apps to facilitate business communications and connections. Messenger marketing allows businesses to connect with their target audience personally and interactively, using the same platform that people use to communicate with family and friends. 
This provides a unique opportunity to build relationships and trust with potential customers. Additionally, messenger marketing is highly effective in reach and engagement, with messages often being read within minutes of being sent. It is an increasingly popular marketing strategy for businesses of all sizes.
Web push marketing
Web push marketing is a powerful tool to help businesses reach their target audiences . By using information stored in a customer's browser, businesses can deliver highly personalised push notifications that are difficult to ignore. 
You can also use web push notifications to promote special offers and discount codes, making them an extremely effective marketing tool. However, it is important to use web push marketing responsibly, as too many notifications can be frustrating for customers and may lead them to disable the feature altogether.
How To Get Started with Direct Marketing
1 – Decide on the Direct Marketing Methods
Deciding on the proper marketing method is critical to the success of any direct marketing campaign. Several different methods are available, each with its advantages and disadvantages. 
One popular option is email marketing, which allows businesses to reach a large audience with minimal effort. However, email campaigns can be challenging to track, and spam filters can sometimes prevent messages from reaching their intended recipients.
Another option is direct mail, targeting potential customers in a specific geographic area.
However, direct mail can be costly, and it can be challenging to measure the results of a campaign. Ultimately, the best direct marketing channel for a particular business will depend on many factors, including the nature of the product or service being offered and the target audience.
2 – Create a Targeting List
To be successful with direct marketing, you need to start by creating a targeting list. This is a list of potential customers you think would be interested in your product or service. To create a targeting list, you will need to gather data about your potential customers.
This can include their demographics, interests, and purchasing habits. Once you have this information, you can use it to create a detailed profile of your ideal customer. This will help you identify where to find them and how to reach them with your marketing message best.
3 – Develop Marketing Materials
These materials will serve as the foundation of your campaign, and they should be designed to grab attention and generate interest in your product or service. There are a few key elements that all successful marketing materials should include:
A strong headline:  Your headline is the first thing people will see, so it must be attention-grabbing and relevant to your offer.
A clear call to action:  What do you want people to do after reading your materials? Make sure your call to action is clear and easy to follow.
Eye-catching visuals:  People are more likely to remember your message
4 – Add Results Trackers
One of the most important aspects of any direct marketing campaign is tracking results. It can be challenging to know what strategies are working and which ones need improvement without accurate data. 
One way to collect this data is to add results trackers to your marketing materials . Results trackers are tags that notify you if a lead interacts with your material.
This information can be precious in assessing the effectiveness of your campaigns and making adjustments as necessary. 
To get started, add results trackers to your next email campaign. You'll have the information to make your direct marketing campaigns more effective than ever with results trackers.
5 – Test Your Campaign
Before you launch your direct marketing campaign, it's crucial to test it out to see if it will be successful. Send out a small batch of mailers or email messages and track the response rate. If few customers respond to your mail, consider changing your design or copy.
Once you've found a campaign that works, you can roll it out to a larger audience. Remember that even the most successful campaigns need to be tweaked from time to time, so don't be afraid to experiment. 
With a bit of testing and attention to detail, you can create a direct marketing campaign that will get results.
6 – Analyse Results
Finally, the time has come to analyse the campaign results. This is always a tricky task because there are many factors to consider. 
Was the campaign well-designed? 
Did it reach the right people? 
Was the messaging on point? 
All of these factors can impact the outcome of a campaign, making it difficult to isolate the effect of each one.
However, by carefully analysing the data, it is possible to see what worked and what didn't. This information can improve future campaigns, ensuring more effective and successful results.
Direct Marketing Examples
Kitkat
In 2011, Nestlé UK launched a direct marketing campaign for their Kit Kat Chunky bars. The campaign consisted of a flyer advertising a free bar that offered customers a free chunky bar of their iconic chocolate wafer candy. The response rate was impressive, with over 1 million people redeeming the offer.
In addition, the campaign generated a significant amount of buzz on social media, resulting in over 100,000 mentions of the brand. While the cost of the campaign was high, it yielded a positive return on investment and helped increase sales of the Kit Kat Chunky bars by 15%.
Chewy
Chewy's email marketing case study is an excellent example of how you can use direct mail to reach a broad audience. The company has an extensive database of pet owners and uses it to send out weekly newsletters with special offers and discounts. The newsletters are highly personalised and include photos of the recipient's pets.
They found that the average open rate for Chewy's email newsletter was 21.5%, and the average click-through rate was 3.5%. Moreover, the company's email list has grown significantly, from just over 1 million subscribers in 2014 to more than 5 million in 2017. 
This growth can largely be attributed to Chewy's targeted segmentation and personalised content.
Starbucks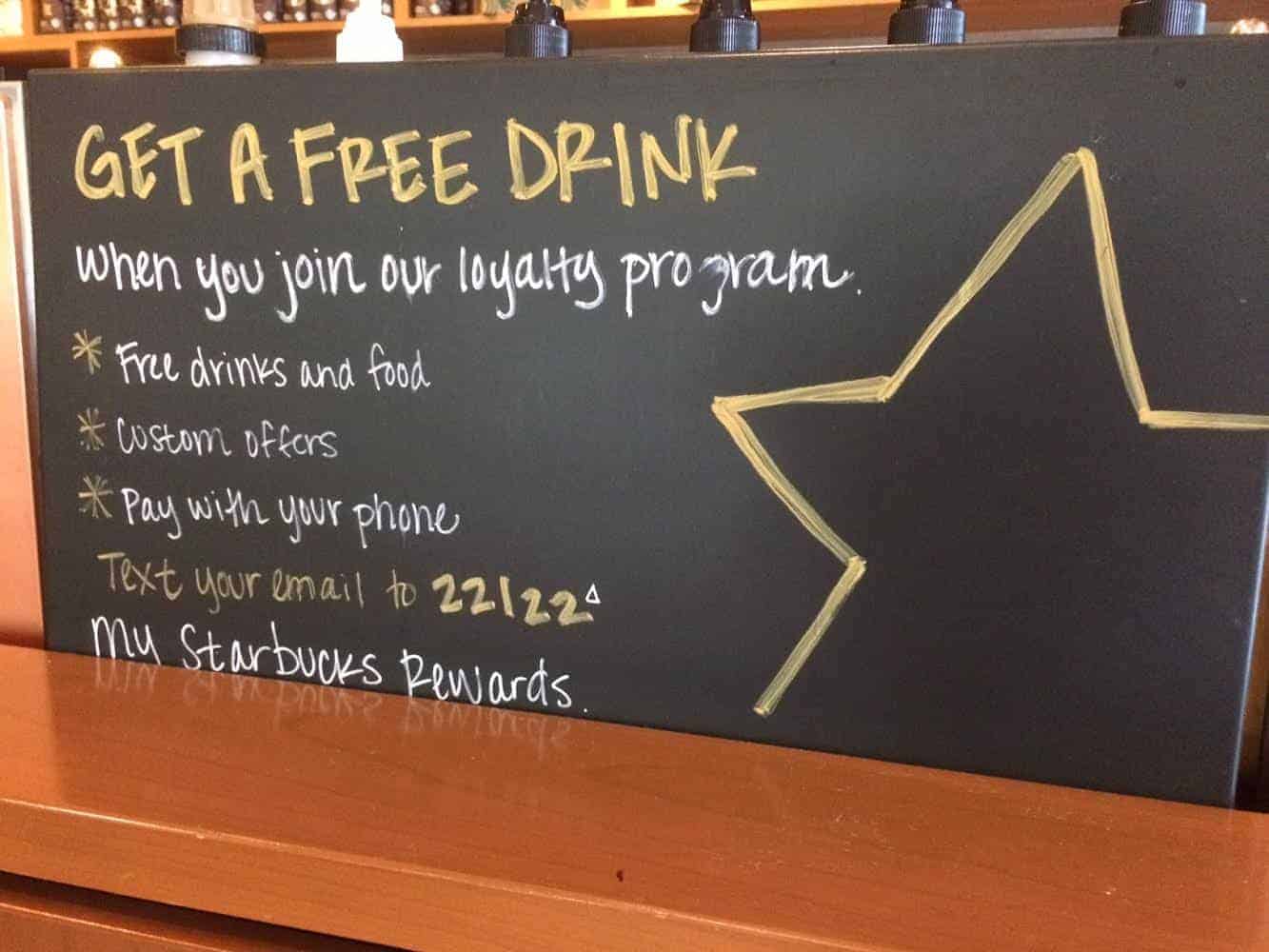 SMS marketing can be a great way to reach customers and promote products. And as a recent case study from Starbucks shows, it can also be highly effective. 
According to the coffee giant, since implementing SMS marketing reminders about seasonal products, like frappuccinos, they've seen a significant uptick in sales.
Customers who receive the texts often come into stores specifically to buy the promoted product. In other words, SMS marketing is driving increased sales, but it's also driving customer loyalty and repeat business. 
Starbucks is thrilled with the results and plans to continue using SMS marketing as part of its overall marketing strategy.
Quick Tips: How Direct Marketing Works
1. Keep your message relevant
Direct marketing is all about getting your message in front of the right people at the right time. Make sure that your message is relevant to the recipient, or they're likely to ignore it.
2. Personalise your messages
Personalised messages are more likely to be read and acted on than generic messages. Please address your recipients by name and use their personal information where possible. If you can, target your marketing campaigns to specific demographics or interests. This will help to ensure that your message reaches the right people.
3. Make sure your website is optimised for online direct marketing
Use clear calls to action and make it easy for visitors to purchase your products or services.
4. When possible, use offline channels to reach your target audience
Traditional marketing methods such as print advertising, direct mail and telemarketing can be very effective.
5. Keep track of your results and adjust your marketing budget accordingly
Use data analytics to measure the success of your campaigns and make changes as needed. Follow these tips, and you'll be on to successful direct marketing campaigns!
Closing Thoughts
Direct marketing can be an effective way to reach potential customers. By targeting specific demographics and using personalisation, businesses can create tailored messages that are more likely to resonate with recipients.
Additionally, direct marketing allows businesses to track responses and measure results, ensuring that they get the most bang for their buck. When used correctly, direct marketing can be a powerful tool for driving sales and growing a business.
Last update on 2022-09-20 / Affiliate links / Images from Amazon Product Advertising API