Top Online Marketing Blunders to Avoid
Since the last decade, online or digital marketing has completely revamped its approach and strategies to reach potential clients. 
The market is continuously updated with newer methodologies that businesses find helpful, aiming to achieve higher conversions. 
As a business owner, you must keep in mind that your target audience is maturing with time, and they might not like the traditional approach of the marketed items. 
The incompetency to evolve can cause your business many potential leads that could have been easily converted with effective online marketing tactics.
Adhering to such an essential part of your business, this article will focus on some significant online marketing blunders you need to avoid this 2021.
Types of online marketing
There are major seven types of online marketing that your business must take care off:
Search Engine Marketing
Email Marketing 
Paid Advertising
Influencer Marketing
1 – Search Engine Optimisation (SEO)
Not registering your business on Google local search:  88%  of people do a local search, hoping to reach the nearest business location for the product they want to purchase. 
Out of these,  18%  of readers visit those places and create a sale. 
To win over these potential customers, you need to register and verify your business on the Google search console.
Ignoring Alt text for images:  Alt or Alternative text is used in the HTML code to describe an image. Whenever a person performs a Google image search, they might see your picture on the search page. 
This is one of the best ways to drive traffic to your blogs or website . An image without a text will never come under the Google algorithm's eyes and be of no use.
  Overstuffing your keyword:  Many marketers still feel that overstuffing keywords can be the ultimate way to top the Google search results. However, Google's algorithm strictly prohibits content written just for the sake of gathering traffic. 
The search engine now focuses on offering quality customer experience in ranking content rather than finding write-ups with unlimited keywords.
Not answering customer queries:  This is often neglected by companies but plays a major in attracting potential customers.  53%  of your targeted audience does a Google search before purchasing any item. 
And it's of utmost importance that they find answers to all their queries. 
The business needs to ensure that they acknowledge the user's problems and guide them to the best deal.
Not updating fresh value-generating content:  Great content can 2000x your regular traffic. Businesses that do not generate effective content or lack a blog page are losing customers every second. People are leveraging digitalisation and updating new content to help companies to salvage the prospective customer's needs.
Not leverage backlinks:  Google priorities backlinks that come from quality sources. Businesses get much traffic when the readers jump from the authorised post to your content. 
You can quickly generate organic backlinks by creating remarkable content or cold emailing fellow blog owners to offer you a backlink if they find the content useful.
2 – Email Marketing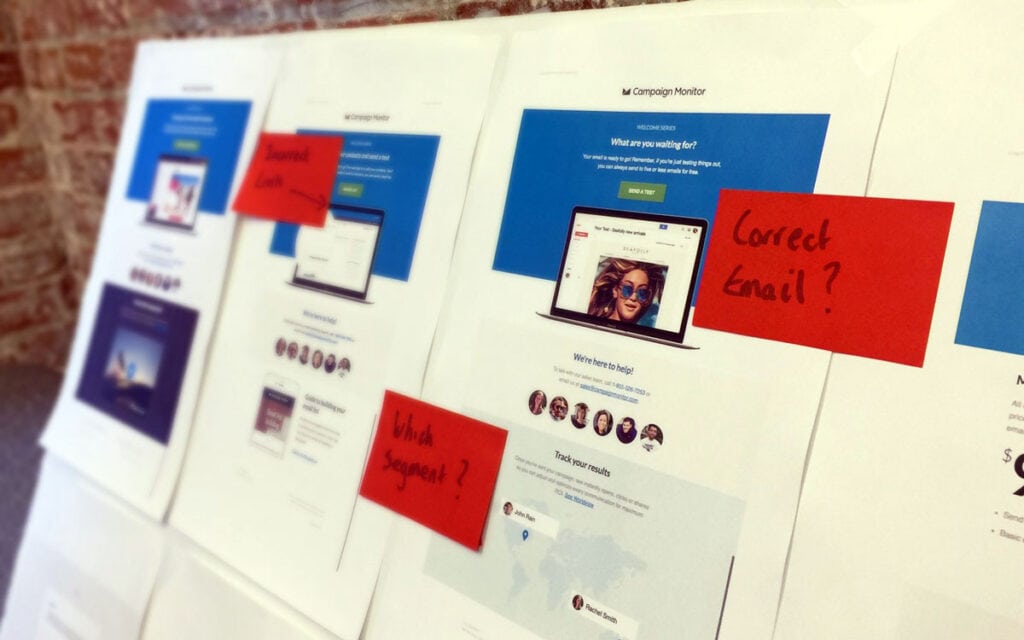 Lack of acknowledgement:  As a business owner, you feel over the top when someone subscribes to your mailing list. Right? However, why do we all fail to show this to the other person?
A person signed-up to your email list, majorly because of two reasons, either your product or service is super influential, or you promised them to offer a value-added product. 
Therefore, this makes it the best time to acknowledge your lead by telling them how happy you are to welcome them and what they can get in the upcoming mails. 
This will multiply your opening rate for all future emails and improve conversions .
Writing a sales pitch in your emails:  This is one of the biggest blunders businesses make while sending their emails. Leave your sales script and start focusing on all the major problems your potential clients might be facing. It would be best if you were their saviour rather than a salesperson who only talks about their product.
Failing to add a CTA:  Research has shown that  adding a CTA  in your emails has a clickability rate of over 371% and boosts sales by 1617%. Integrating CTAs is incredibly crucial for businesses to guide readers on their next step, to ensure they have continuous interaction with the brand. 
Using jargon:  Your readers are ordinary people; they do not understand the topics you specialise in. Using complicated terms and playing the number game will only distract them. 
An expert can simplify the most complex topics and effectively communicate them even to a person with no subject knowledge. 
If you are doing this to look cool in front of your audience, this might create a distraction, not sales.
Not collecting leads through authority sources:  We have seen many businesses buying bulk emails and sending them without knowing what the other person desires. This practice is utterly illogical with a nominal success rate. So, what can businesses do?  
Two significant channels through which you can collect quality mails are – websites and social media handles. 
These people have stepped up on your door to see what you offer, and you just let them go without even noting their emails. 
Businesses need to integrate email signups on both these pages to collect good quality leads.
3 – Social Media Marketing
Lack of personal touch:  Priorly, social media was only used to connect with our loved ones, but our business mind doesn't leave any opportunity to reach potential customers. 
However, it would help if you remembered that most people are unlikely to hear your sales pitch on a social platform. 
To combat this, you need to generate quality content and push yourself to create a personal relationship with your audience. 
These people will eventually start trusting your product, leading to higher conversions .
Not creating engaging content:  Social media's algorithm is quite different from a search engine. These platforms boost recent content that receives attention. USP of all social media pages increases its users' watch time; hence, it's most likely to boost engaging content. Therefore, you must pre-strategise your post and create content that flows with the platform trend.
  Using irrelevant hashtags:  Hashtags are a great way to reach your target audience. It acts like a path that is personally made to gather information about other competitors and analyse what's new in the market. However, adding irrelevant hashtags is of no use. 
We have seen many businesses make this rookie mistake; they try to add hashtags that do not belong to their niche. This might bring you traffic but not sales.
Ignoring insights:  If you are doing this. PLEASE STOP! Insights are the most accurate way to measure your social media performance. All prominent social media handles offer an insight section where you can see your traffic sources, the demographic, and the age of your audience. This will help your business understand your followers' psychology and post content, likewise.
Not adding a lead magnet:  As we mentioned before, whenever you interact with your business's social media page or website, you must guide them to the next step. We understand you deliberately want to engage with people to bring sales, but adding a lead magnet on your page will get the work done. So, whenever a person clicks on the link, they will be directed towards your product page, leading to sales. 
4 – Content marketing
Not Adding Videos:  It is among the most significant mistakes costing you tons of customers.  92%  of marketers feel that integrating video is essential for a successful marketing strategy. 
Videos are easy to grasp and remain in the minds for a more extended period than regular texts. 
There are multiple varieties of videos that you can upload on your website to engage customers. Some of them are mentioned below:
Tutorial videos:  These videos are made to educate potential customers about your product or service and what problems it can help to solve. Big brands like Google, Dyson, Xero, and many others have beautifully crafted  tutorial videos  representing their brand and gathering customer's trust.
Snippet videos:  Sometimes, people do not want to read long-form content; however, they are most likely to interact with its video form. It is a win-win situation, where you attract all types of visitors and direct your traffic to another form of content.
Testimonial videos:  As a business owner , all your content at the end is based on creating a conversion. But this doesn't mean that you become incredibly desperate and start showing it on your content. You can add testimonial videos on a topic that matches your product. Whenever a person reads the blog, they know how you helped other people come out of the same problem they are currently facing.
Randomly creating content:  Many businesses make this blunder as they might not have the appropriate knowledge about SEO and search engine ranking. Thus, you must start creating content, which you are most likely to rank on. Developing blogs that have extensive competition might be challenging to rank than a topic you have specialised with low SEO difficulty.
Consistency:  There are over 1 Billion websites on Google, making it impossible for the platform to reach every page. However, when you start creating more consistent content, this improves your chance to come under the search crawlers' eye. Getting on the first page of any search engine requires rigorous efforts and the right strategies.
Neglecting buyer's persona:  Before writing your blogs , make sure you define what your potential buyer looks like. The narrower it will be, the more likely you understand their pain points. Your content must not brag about what it can do; instead, aim to deliver how it can resolve your targeted audience's issues.
5 – Affiliate marketing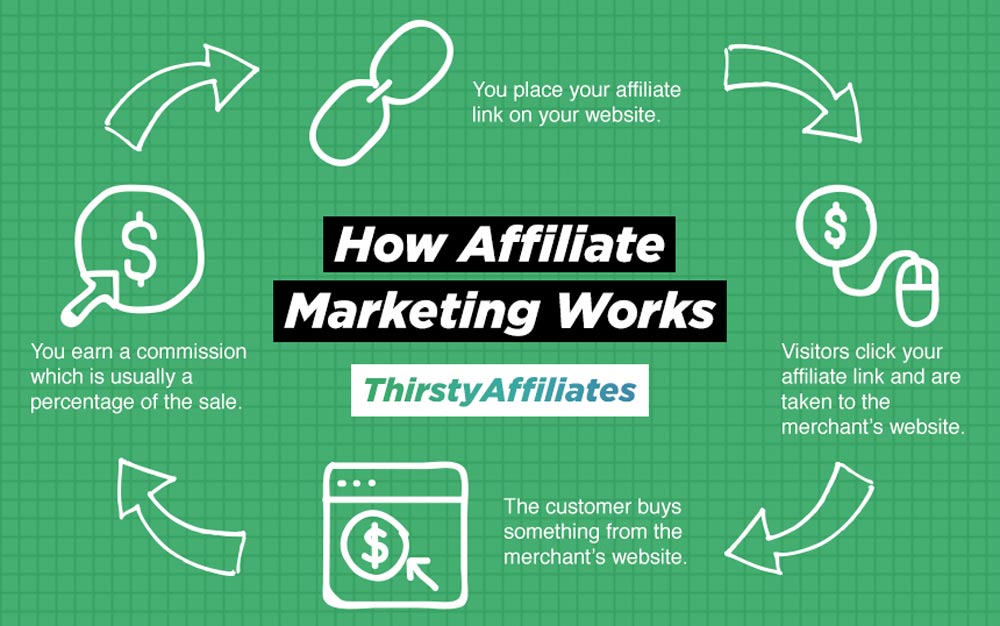 Not promoting your affiliate program:  Mostly, marketers create their affiliate program but fail to promote it effectively.  81%  of businesses depend on affiliate marketing to generate over  30%  of their revenue. However, you will have to reach out to potential marketers interested in promoting your brand. 
For this to happen, your website must contain a banner that includes all the information about your program and specify the commission they would receive in return.
Incompetency to filter out eligible affiliate marketers:  It might look appealing at the start when you see an increase in the number of marketers. But, as you establish your brand, too much aggressive promotion might hamper your brand reputation. 
To combat this, you need to have an eligibility criterion for the selected affiliate marketers to ensure you are not involved in any future scandal. 
Inability to keep track of your affiliate performance:  Starting an affiliate program is not that easy as it sounds. As a business owner, you must keep checking your affiliates' performance. There must be a parameter that determines the accuracy of the published content.
You will not want to see a negative review about your product which was due to the misguided information presented by your affiliate marketer.
Not paying a timely commission:  Brand loyalty comes when you reward your affiliate marketers with the money they deserve. Although you are starting, paying higher commissions might be difficult, but this must not stop you from acknowledging your marketers' time and effort to promote your product. You can also launch affiliate offers from time-to-time to keep this relationship engaging.
Not setting the rules:  Before launching your affiliate program, ensure that you define the boundaries and rules for marketers to collaborate with your brand . You can also define keywords that they must forbid while publishing your affiliate content. Establishing rules will help you, in the long run, to save your brand from unclaimed offers.
6 – Paid advertising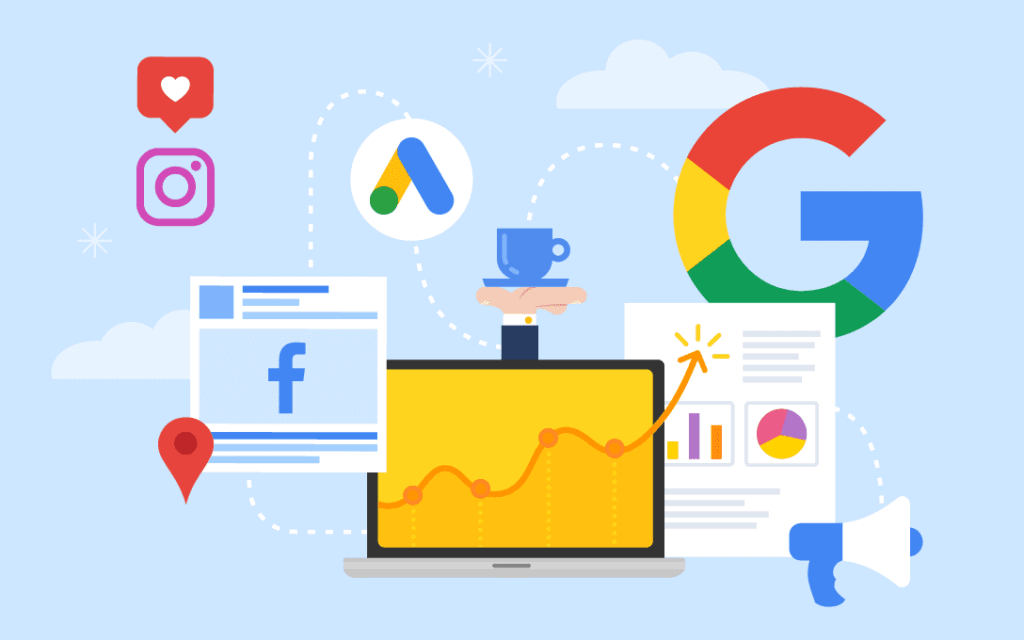 Not adding the ad to your landing page:  To boost your brand's legitimacy in front of your target audience, you need to retarget your ad to your website landing page. Most viewers might not wish to search for the company to reach its website, which might cost you potential customers.
Not analysing your competitors:  Before launching your paid marketing tactics, you must research your competitors' every step. These people have already established their brand in the market and have loyal customers. Your job here is to examine their way of gathering traffic to reach their targeted audience.
Even after initiating paid ads, you must go through the analytics, which will help you determine whether the campaign was a success or a failure.
Not collecting leads:  This is one of the most significant blunders marketers commit while posting paid ads. There is no way that every person who interacts with your ad purchases the product. There will always be a portion of people who might want to join your program but are speculative of their decision. 
These people have the highest chance to get converted in the future, and if you haven't even collected their email id, then it's rare to find them again. 
It must not matter if they purchased your offering or not, but you must establish a channel that collects appropriate information for future communication.
Inability to measure ROI:  Many businesses correlate higher interaction with increased ROI . In contrast, it doesn't matter how many people came in contact with your product unless they made a purchase. If you get 1000 clicks that result in no sales, this is more like a loss than any actual profit.
A simple formula to  calculate ROI –
ROI = (Revenue – Cost of goods sold) / Cost of goods sold.
Overusing keywords:  Using keywords might seem tempting, and you must want to integrate all of them into your paid ad. However, adding many keywords reduces the relevancy of your ad. This means it is reaching many people with no defined path. Experts suggest using only 5-20 keywords to interact with your narrowed list of potential customers.
7 – Influencer marketing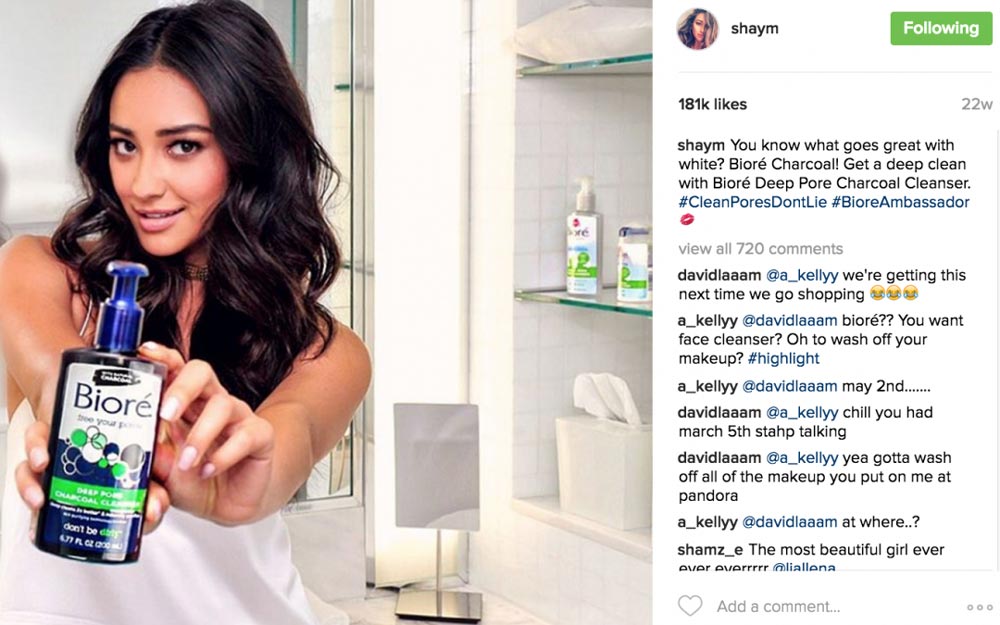 Prioritising numbers over engagement:  At this point, it's straightforward to buy fake followers and build a big following. These are bots who hang out in the follower section until you pay for them. And, this is nowhere effective for any business. Marketers must now concentrate on the influencer's engagement ratio rather than running for numbers.
Shift your focus from sales:  We understand every business hire influencer hoping to generate higher sales. However, people are now smart and know whether the review is paid or not. 
Affordable products can generate much higher sales than expensive ones. But this doesn't mean that influencer marketing is not for your brand. 
Luxury products take a much longer time to create their presence in the market, and continuous investment in influencers can help you achieve it.
Not selecting a suitable influencer:  The market is filled with influencers of all niches. However, too many options can lead to a wrong decision. There are multiple parameters that businesses keep in mind while selecting an influencer, and the most important is its niche. 
Marketers must try to choose an influencer who has already established their area of expertise and exactly know where they belong. 
This means that their target audience is well synchronised with the type of post they upload and will not find it too sales inclined when they start talking about your brand.
Not bonding with the influencer:  Your offering reaches the targeted audience through the selected influencer, so you need to get into their head and tell them about your offering. This will help the influencer briefly understand your product and speak up with much more confidence while talking about the product to your potential customers.
Conclusion
At some point in our business, we have all made at least one of the mistakes mentioned above. 
Online marketing keeps evolving and continuously adds newer strategies to its workbook. 
As a marketer and business owner, you need to update yourself with all the latest trends and make lesser mistakes.