Developing a Marketing Strategy From Scratch!
A marketing strategy refers to the overall business game for reaching potential consumers and converting them into customers. A good marketing strategy revolves around the core value proposition of the company. The critical goal of marketing strategies is to gain an advantage over rival or competitive companies. 
Why Do You Need a Marketing Strategy?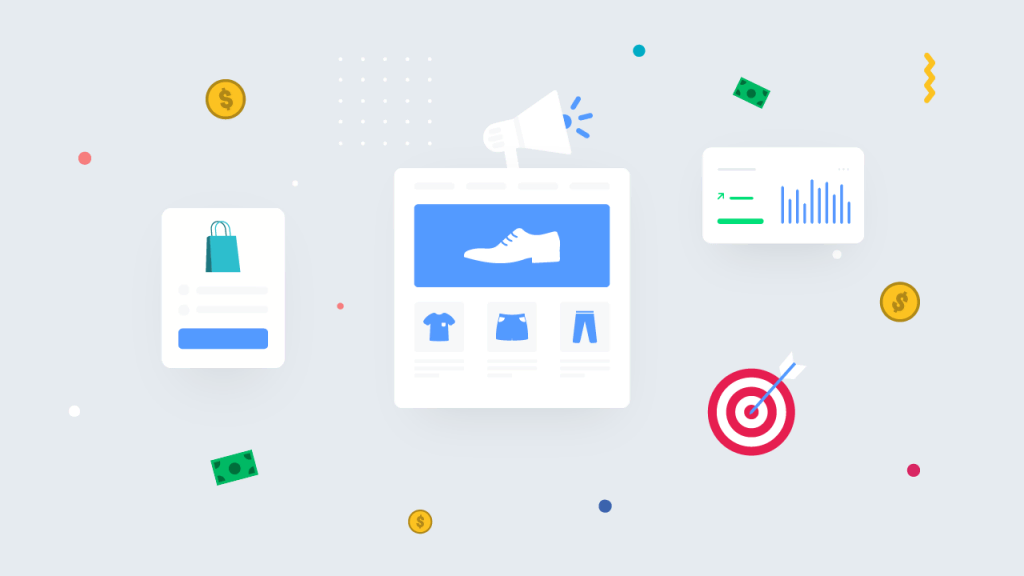 Without a marketing strategy, you lose promotional sales activity's edge. There are several reasons why your company can use a solid marketing strategy.
Target Audience Reach:
One of the primary reasons a company needs a marketing strategy is to reach the target audience interested in the product and services you provide. Understanding the target audience is crucial for success. Marketing strategy helps recognise and find ways to reach the target audience.
Right Marketing Channels:
From traditional marketing sources like newspapers and TV ads to modern marketing options like social media and email marketing, everything is within reach now. A solid marketing strategy helps you pick the best channel for your campaign, depending on your product or service and the target audience.
Consistent Marketing:
Your company's marketing channels should be consistent and align with the overall brand representation of your company. The message that you deliver to the audience should be clear and consistent. Forming a marketing strategy helps with keeping things consistent for your brand.
Measurable Outcome:
When marketing is done according to a set strategy, you can measure the outcome because every aspect of the campaign is microscopically controlled. It helps in reassessing and changing things around if necessary. The conversion rate , engagement and other insights help you improve your overall strategy. 
A Clear Guide:
Marketing strategy acts as a guideline. It clearly outlines how to engage with the customers and what to expect. Understanding a customer makes marketing effective . 
Marketing Strategy vs Marketing Plan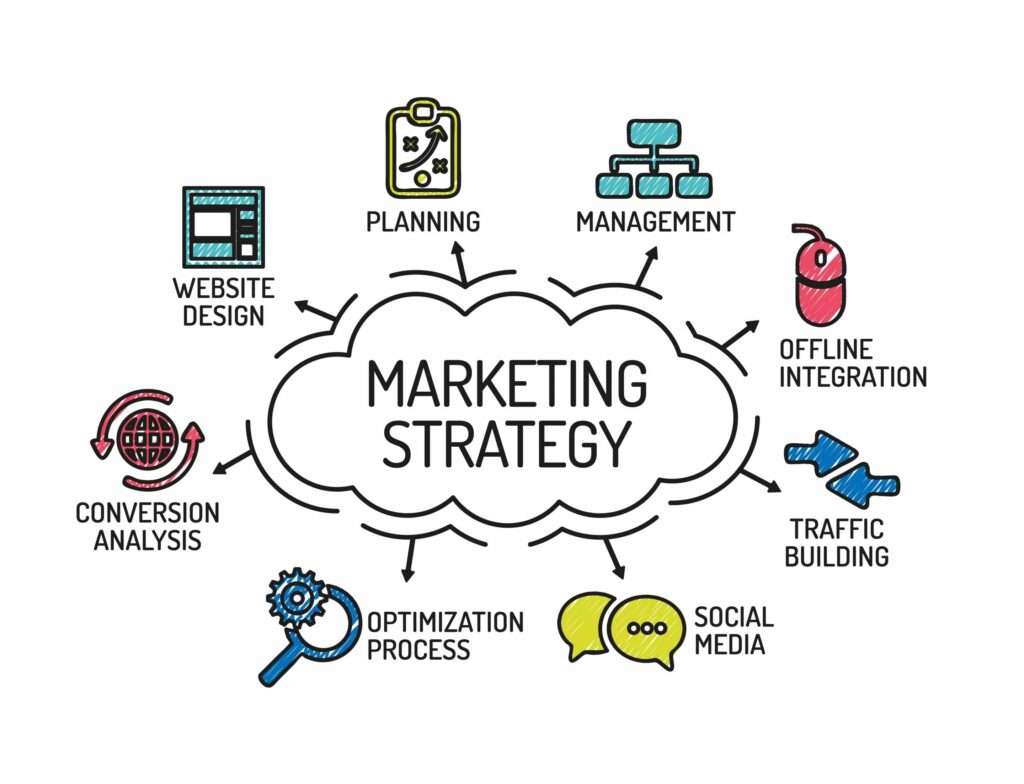 Marketing Strategy
Marketing strategy is a long-term approach and describes why you are in this business and your end goals. Marketing strategy focuses on the business's current aims while considering the brand mission and messaging. It includes;
Executive plans
Company vision
Market trends and analysis
Details of the target audience
Analysis of competitors and rivals
Marketing channels
Branding of the business
Having a clear marketing strategy and planning has the following benefits:
Keep your marketing efforts concentrated.
Help you connect with the right customer.
Make sure that your investment in marketing is paid off.
Helps in measuring and improving the outcomes of campaigns and goals. 
Marketing Plan
On the other hand, marketing plans are how you can achieve the goals or execute the marketing strategy. Marketing plans make the marketing strategy happen by short-term planning, say, for a year. Marketing plans include;
Ways to reach the customers
Goals of a specific campaign
Delivery timeline
Budget formation
Responsibility distribution
Steps to Develop Your Marketing Strategy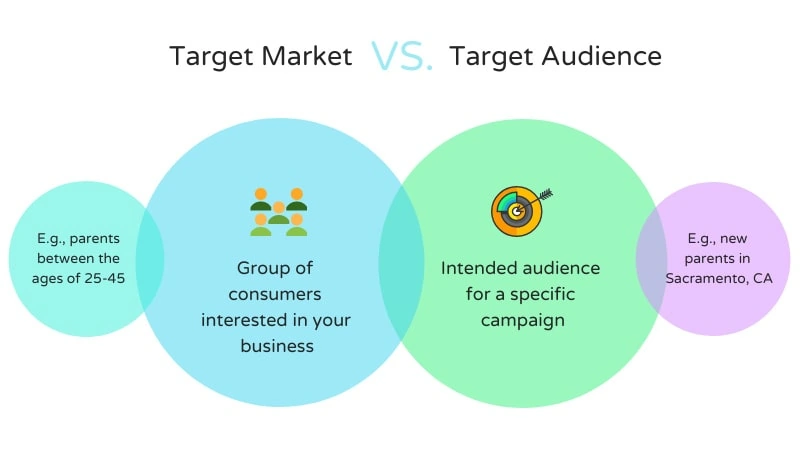 Marketing strategy is very crucial for the success of the business. Before taking definite actions, you should consult your internal and external teams. You should follow the steps while making a marketing strategy from scratch.
Analyse Your Situation:
Before you put a strategy in place, you must do your due diligence and homework about the market you are entering and the business you are launching. 
Understand the Market:
The first step is understanding the industry you are entering and the customers. The insights about the market can be understood by in-depth market research . 
Market Research:
Market research is the stepping stone to forming a marketing strategy. It involves gathering all the relevant data and insights about the market, including the customers' demographics, size of the market and latest trends. It also involves understanding the need of customers and the current and future demands of the industry.
You can do market research in the following ways:
Desktop Research: It involves finding credible sources present online and accessing the information available on them to form a robust analysis of current happenings.
Qualitative Research: Qualitative research is done by arranging focus groups, discussions and interviews to understand customer demands.
Quantitative Research: Quantitative research is done by doing surveys and questionnaires from a specific audience and analysing the data collected to draw results about trends and demands in the market. 
Understand Your Business:
The next step is to do an in-depth internal assessment of your business. A  SWOT analysis  is a reliable way to understand where you stand in the market compared to your rivals and competitors. It provides insights into significant challenges and drivers of the business and helps in: 
Building on strengths (S)
Minimise weak spots (W)
Grabbing opportunities (O)
Neutralising threats (T)
SWOT analysis is a diagnostic tool that will help gain the necessary insights for building a solid marketing strategy. 
 Set Your Marketing Objectives and Goals:
Depending upon the business goals and plans, the next step is to define your marketing objectives which are clear, realistic and measurable. Objectives cover different aspects of your business, including;
The objectives should be as straightforward as possible because clear objectives are easy to measure. Make sure that your objectives are according to the SMART criteria.
The SMART Criteria: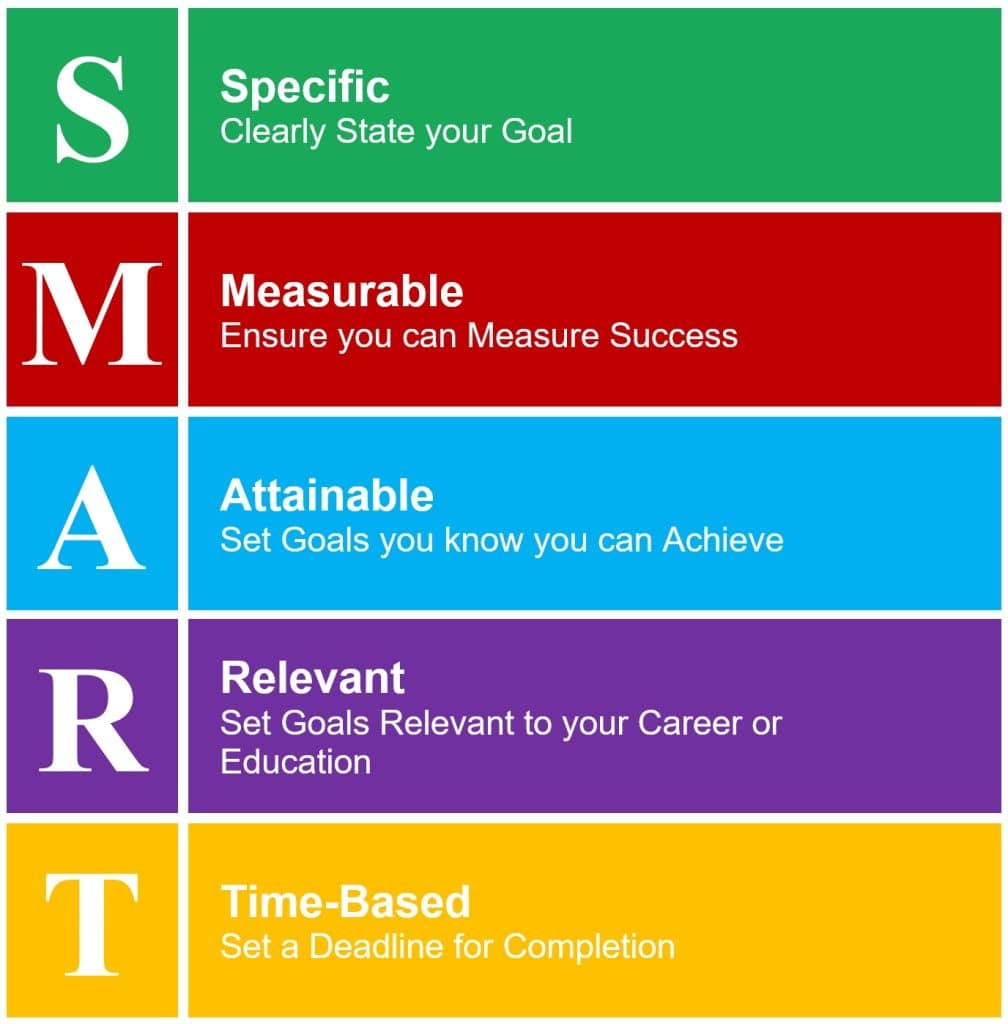 Specific objectives:  state clearly what is the result you want to achieve. 
Measurable objectives:  there should be a straightforward way to measure the objectives and monitor the results.
Achievable objectives:  ensure your objectives are within the range of your resources and skill set. 
Relevant objectives:  make sure you are spending resources and time in the areas that will improve the business.
Time-bound objectives:  ensure that you set a time frame for achieving an objective and strive to do so in that time. 
Key Performance Indicators:
Key performance indicators (KPIs) are quantifiable performance measures to check a specific objective's progress over time. KPIs provide targets, milestones and insights into the company's performance, which helps in making better decisions. KPIs include
Gross profit margin
Working capital ratio
Operational cost margin
Operational expense margin
Average order value
Cost per acquisition
Conversion rates
Customer effort score
Average response time
The right objectives are the ones that motivate you and your team and keep track of your performance. 
 Defining Target Customer Segment: 
A very effective marketing model is known as STP i-e segmentation, targeting and positioning. 
To begin working on the target customer and audience segmentation, you first need to dive into customer research that will reveal customers' attitudes and behaviour towards a product and the current and future needs of a service or product in the market. 
Based on the conclusions drawn from the customer research, apply the STP model in the following way.
Segmentation – choose an appropriate way of segmenting the market i-e based on demographics, behaviours, lifestyle, geography etc. 
Targeting – evaluate the attractiveness and commercial value of each segment and select one or more segments
Positioning – develop a careful product positioning and marketing mix for each segment.
Detailed Competitive Analysis:
Your business will always have competitors in the markets, which makes it essential to have a market strategy that gives you an edge over the competitors and rivals. It is all about attracting the customer to your product. You should do branding of the business in such a way as to get a sustainable advantage over competitors. 
Key Competitors:
As an essential part of your market strategy, you should maintain a list of all the key competitors in the game via market research. You can:
Talk to relevant people to get information about the competitors.
Check their social media profiles and websites for marketing plans and strategies.
Collect their price-lists
Read customer reviews
Check the service and product rating
Purchase their product to gain insight into what they are selling.
In the research, you must find out their marketing strategies, pricing, customer service, supply chains, brand difference and quality of service or products.
Deep  competitor analysis  helps you point out the unique qualities of your product or service that set you apart from the rest. The analysis will help you figure out how you can meet the customer's demands and needs better than the competitor companies and how you can make customers' experiences better and smooth. 
Defining Brand Positioning:
The brand is not about your name or your logo. It is about what you stand for, what you bring to the market and the purpose of your business. Branding ensures that all niches of your business work together in harmony, be it communication, customer experience or sales. Branding is all about "what do you want to be known for in the field?" the answer to this question will automatically tell you your dos and don'ts. 
Value Proposition:
Value proposition also helps in branding the business. It is a statement that explains what value you are providing to the customer in exchange for the payment. It is like a win-win situation i-e money for quality service. A value proposition shows the promise of a value that you will consistently provide to your customer. It will explain the problems that you are solving for the customers. 
 Identify Marketing Programs of Your Choice:
The objectives, segmentation, competitors analysis and brand positioning will help you choose the marketing programs. Marketing programs are a set of activities that achieve the set goals. There is an array of marketing programs that you can launch depending upon the needs of your business and the goals you want to achieve. If you have an inline creative store, you might want to focus on the following programs:
Customer growth
Rebranding and launch of new products
Boost customer loyalty
New customer acquisition, etc.
Knowing what you want to achieve helps you concentrate your marketing efforts in the critical area. Be focused; if you bring additional value to your customers, your work will speak for itself with some marketing. 
Using 4P's of Marketing in Your Strategy
Four essential marketing factors include product, price, place and promotion; they are called the 4Ps of marketing. The concept of the 4Ps has been around since the 1950s. With the evolving civilisation, more Ps were added to the mix, including; people, processes, and physical evidence. 
 Product:
A marketing strategy requires a thorough understanding of the product. What does it have that no other product in the market does? Marketing aims to define the product and its qualities and introduce it to the customers. The type and quality of the product also dictate its pricing and how it should be marketed. Many of the successful products are new and innovative ones. 
 Price:
Price is the money a customer will be willing to pay for the product. The marketing strategy includes pricing the product, so its value is perceived while considering supply costs, discounts, retail, and competitors' pricing. The marketing strategy also involves raising the prices to give a luxurious appearance to the product or decreasing the price so that more consumers get attracted to it. 
Place:
Place refers to where you will sell the product, i-e, brick and mortar stores or online or both and how the product will be displayed. For example, luxury cosmetics companies will not want to launch and display their products in Walmart or other stores. They will prefer stores like Sephora and Neiman Marcus. This selection aims to display the product in front of those customers who will be more likely to buy it. Anyone shopping in Walmart might not want to buy a luxury cosmetic, but the person shopping at Sephora will! So the key is to display the product in selective stores to gain an advantage. Placing also refers to advertising the product in suitable media in the right way at the right time. 
 Promotion:
Promotion is done to describe to customers the value of the product you are offering and the appropriateness of the pricing. Promotion involves advertising, media strategy and public relations. We can handle placement and promotion together to reach the product's core customers. 
These 4Ps can be used in marketing strategy to analyse the qualities of the product, its price and launching placement and promotion.
The other three Ps expand the marketing strategy. People include not only customers and employees but also social media influencers. Process refers to logistics; people want products delivered to them fast. Physical evidence is necessary for online websites, mainly in the form of professionally designed and fully functional "about" pages. 
Translating Marketing Strategy Into Marketing Plans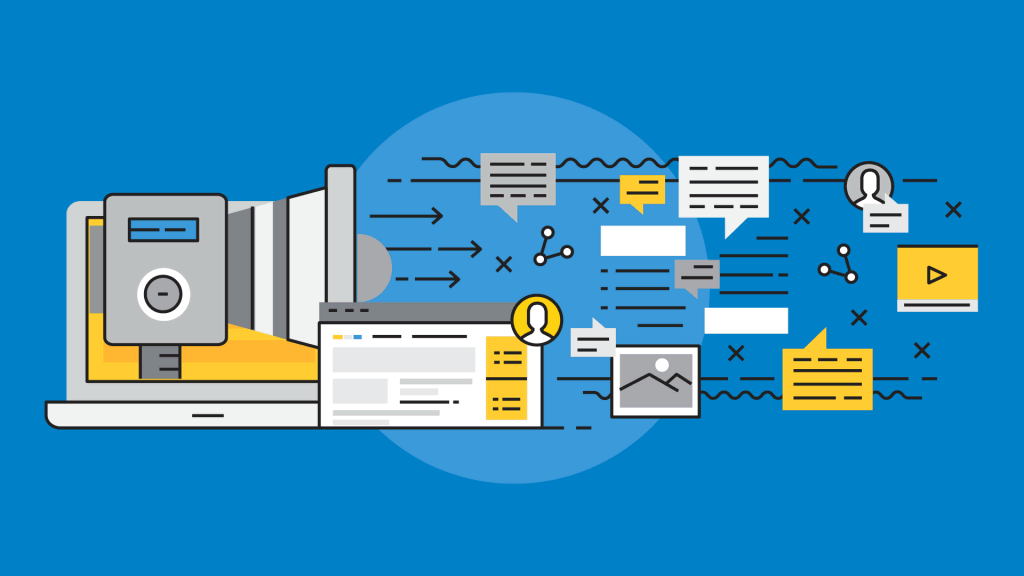 Once you have navigated through your marketing strategy, you can convert it into marketing plans which set measurable and realistic short-term goals to achieve long-term strategic victory. Let's dive into some of the crucial steps that should be taken while making marketing plans.
How Will You Reach the Customers?
While building the marketing strategy, the target audience is decided and researched. While making marketing plans, this information is implemented to outline how you want to reach those customers. You can do it in two ways:
Digital Marketing
Traditional Marketing
Digital Marketing:
Digital marketing , also known as online marketing, utilises digital channels on the internet, including; 
Websites
Social media
Mobile apps
Emails
Text messages
Web-based advertisements
Digital marketing  uses social media, content marketing, search engine optimisation and PPC (pay per click) to reach potential customers. Nowadays, in addition to the website and social media presence, almost every brand or business is trying to launch mobile apps to make the experience better for the customers. You can do app and web development by hiring external providers like  Stormotion . 
Nowadays, digital marketing is the core because of the excessive usage of modern technology by people of all ages and backgrounds. 
Traditional Marketing:
Traditional marketing refers to advertisements on television, in newspapers and the form of flyers and posters. Nowadays, even television usage has decreased, and people of all ages consume the internet for entertainment and news. But, if the target audience specified by the marketing strategy has behavioural and lifestyle habits that involve traditional sources, you should also go for traditional marketing. 
The ultimate decision of how you approach your target audience depends majorly on the activities and interests of the target customers. You should plan accordingly. 
How Will You Create Marketing Material?
In this step, you need to distribute responsibilities among the team. Everyone should know their roles. There should be a proper plan for video content, blog posts, articles, email marketing, text messages, promotional sales posts, TV advertisements, or newspaper ads. 
You will need t make sure what kind of tone you want to use in your content. All the content created for marketing and promotional purposes should mirror the branding of your business. You should meticulously monitor the timeline for posting content. 
There are various marketing channels available online . Once you have decided on digital marketing, you will need to decide further on the channels you want to post your content. You can create an email list of all your potential or already formed customers and begin email marketing. You can create videos and post them on your social media profiles and other websites as paid ads. 
You have to decide whether you want to use search engine optimisation or pay-per-click strategies for online posts. All of these questions need definitive answers. It will help if you plan on what pages you will post certain content on, when you will post it, and how you will manage everything from beginning to end. Every step needs to be panned for smooth delivery. 
How Will You Monitor The Success?
How will you know if the campaign has been a success or not? The answer will be in achieving the objectives specified in the marketing strategies. If your marketing plan or campaign achieves those objectives to the best possible extent, then the campaign is a success. 
If anything does not happen according to the plan, or the required objectives are not gained, then the campaign needs reassessed. In this case, it is crucial to take a step back and regroup. Check everything you did and find weak spots in your campaign. 
Make a list of things that went wrong, find solutions for the problems and implement these solutions in the next marketing campaign . In case of failure, always look at the silver lining. Learn from the mistake made and moved on. 
Before you implement your campaign, you need to clearly outline what the success will look like and what parameters you need to monitor. Everything should be in its proper place. 
Final Thoughts
The market is saturated with new and creative products and services. New products are coming in every single day. And guess what? Most of these products and services provide value and quality. Still, some quality products flop in the market due to fewer sales and consumer attraction. What makes this difference? How do two products of the same quality end up with different results? The answer is marketing! 
Marketing is the key to making a product a big hit or a flop. A well-planned market strategy with meticulously implemented marketing plans attracts the consumers and gives the product space it requires. 
A solid marketing strategy that is formed after covering all the basics like market research, target audience selection, brand positions and analysis of competitors is the key to a successful product.