How to Create a Successful Brand Identity
What does it take to build a business from the ground up?
While a starting capital, hard work, and product development all play significant roles, there's one thing you must never forget:  branding .
For small businesses, startups, and inexperienced entrepreneurs, the idea of branding may seem elusive.
After all, is it even possible to build a reputation before you've started your operations? 
You may be surprised, but the answer is  a resounding yes .
So what is a brand anyway? And why is it relevant to running a successful business operation?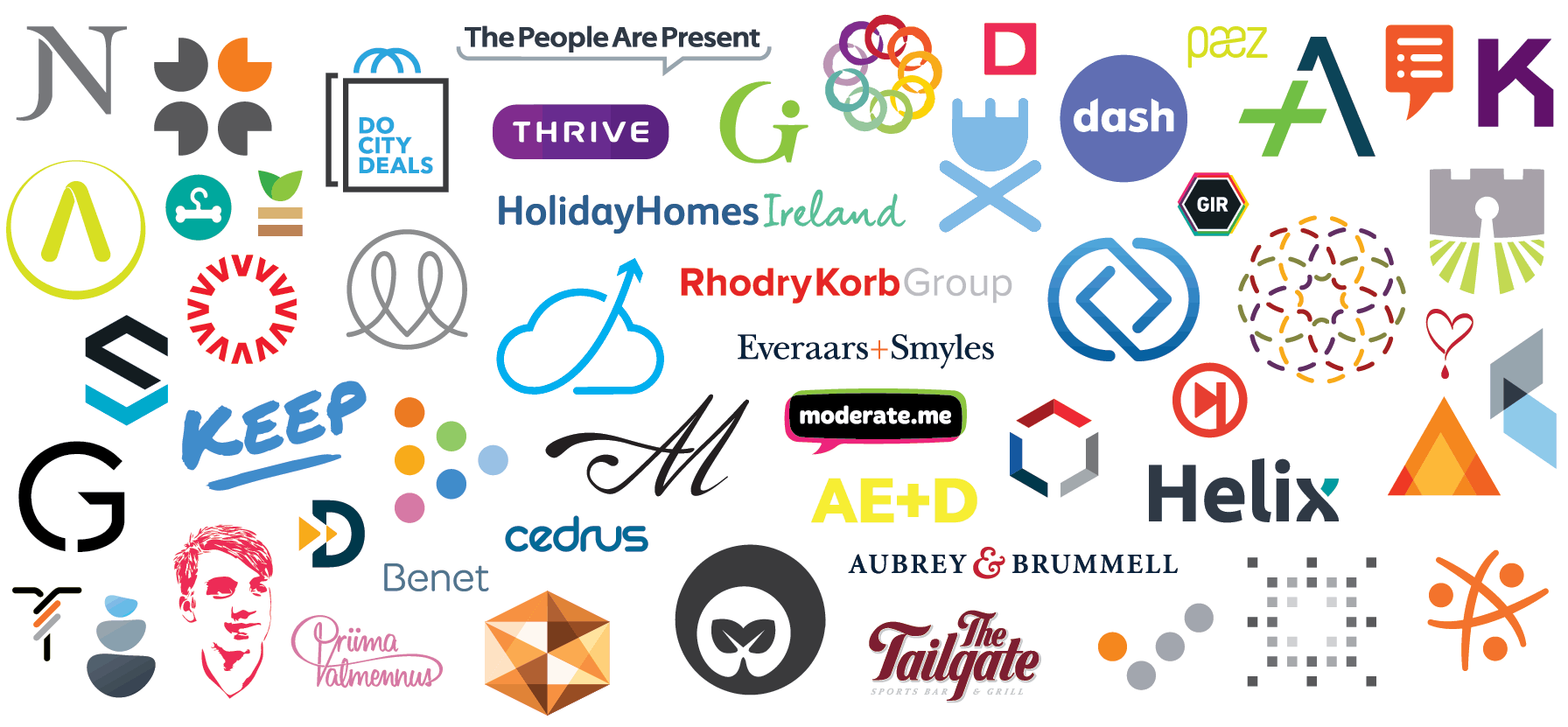 There is no universal definition of a brand. Simply put, it's everything that makes a company, and its products, stand out. 
This means that a brand involves not just a name and a logo, but also things that are more difficult to grasp, like emotional impact and values.
And don't be fooled into thinking that your branding strategy won't matter if you have a great product.
According to a 2013 survey by Nielsen, 60% of consumers prefer to purchase products from a company they know from before.
This means that, if you're going to be making profits, you need to invest your energy into creating a successful brand.
But that's easier said than done. 
Unfortunately, there are no ready-made recipes or methods that allow creating a healthy and  successful brand , just like no ingredients are using which you can be 100% sure of a tasty dish.
All are entirely individual: the success of any business is often predetermined not by the volume of investments in advertising but by skillfully conducted promotion campaigns. 
You can come up with a  logo design  for a trademark, investing an enormous amount of money, but get nothing more than just a more or less  famous logo .
So be ready to go through many difficulties with numerous falls and rises. 
In truth, no matter how strong is your preliminary analysis, you can't anticipate the success of the brand.
In short, it's not enough for a company to have a recognisable name, a fantastic logo, and a well-made website. 
It's also important to keep in mind that, for people to remember your brand, they need to be exposed to it at least  five to seven times .
Furthermore, taking into consideration that it takes around seven seconds for customers to form an opinion about an organisation, it becomes clear that branding should be one of your top priorities when setting up (and running) your business.
So how does branding work?
There are three stages of successful branding:
1. Brainstorming, aimed at selecting a future name
2. Release, which requires tackling a larger number of organisational issues
3. The life of the company
Let's talk about each branding phase in a little more detail:
The brainstorming phase
The first stage relates to all the preparatory work you do before your product has launched. 
It involves standard business research (defining your target audience, researching similar products, identifying your main competitors, etc.).
Depending on the results you receive, you go on to come up with a branding strategy that is going to support your business goals and serve as a starting point for appealing to all potential clients.
The release phase
The second stage of a company's branding relies on applying predetermined strategies to maximise the organisation's reach and results.
This phase includes marketing efforts, SEO tactics, audience engagement, and any other action that will provide exposure for your products and services.
The life of the company
The final stage of the branding process relates to the action of continuously working to uphold a company's image.
This includes ensuring consistency in product and service quality, investing in customer retention, and coming up with innovative ways to stay relevant in a given field of work.
Every marketer wants the final stage to last forever, but it depends on the company's positioning, its strategy, and internal decisions.
As you can conclude from this data, the key to brand effectiveness is consistency: finding out the best practices to represent your organisation, and applying them to everything you do.
However, be careful not to take things too far. 
Remember: a brand is only as strong as it is capable of satisfying current market needs.
So don't forget to monitor your results continuously, and make adjustments as you go. 
Ultimately, we live in a fast-changing world, and that means that you have to be prepared to change with the times.
Do you know the sad story of " MySpace ?" 
In less than three years of existence, this social network had become one of the most visited.
The project was launched in January 2004, and in less than a month, the number of users has reached 1 million.
For a while, MySpace's attendance was higher than Google's. 
But in 2008, Facebook caught up to MySpace, and that was the beginning of the end.
This story is notable because the company could not determine its positioning and the potential audience, and, therefore, became an outsider in the market.
Sale
How to Create a Successful Brand: a Step by Step Guide
1 – Start With The Soul
Before you get started with the branding process, you must define what you want to brand in the first place. 
And that means setting some ground rules for your company.
It's one of the areas that most businesses overlook because they jump right into the design and marketing. – FreshSparks
●     Mission
First and foremost, you want to  define your mission  – the why behind the existence of your company.
Whether you want to offer people a superior product, provide a service, or help them with a part of your business, make sure that you put together a strong mission statement. 
Remember, your first draft doesn't have to be perfect. 
You can easily adjust it once you're further down the branding process. 
But, a good mission statement is what drives most businesses , especially when times get tough.
Another thing to keep in mind is that your mission statement should be displayed on your company homepage so that your visitors know what to expect.
Several companies do this exceptionally well. 
Eachnight, for example, uses their mission statement as the  focal point of their hero section .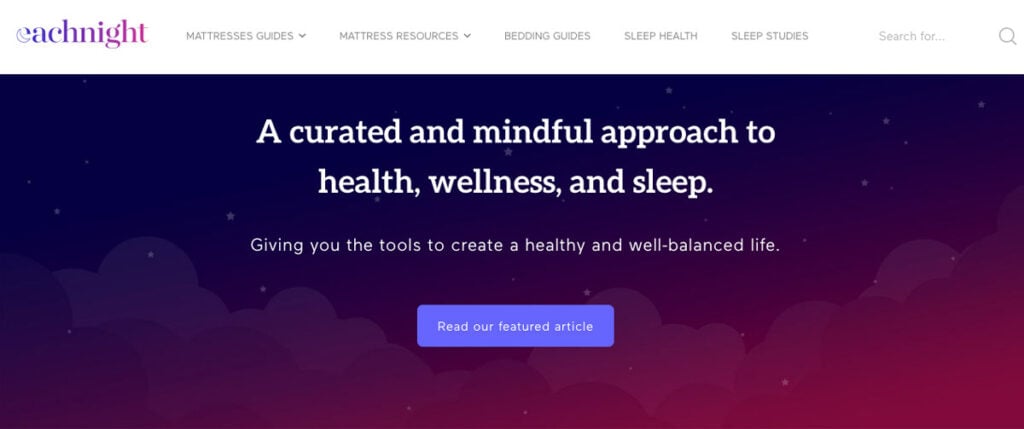 You can think of brand strategy as the blueprint for how you want the world to see your business. – FreshSparks
●     Values
Secondly, you'll want to  identify your core values  – the guiding principles you'll apply to the running of your company. 
Just like your mission statement, your core values are going to be a significant part of your branding strategy. 
If you communicate them in the right way, they'll help you establish genuine connections with your target audience, giving you a jump start towards turning them into regular customers.
Of course, don't forget that your core values start from the inside. 
So,  build your company culture  around the concepts you believe are the most valuable to you, be that learning, exceptional customer service, teamwork, or something entirely else.
2 – What's In a Name?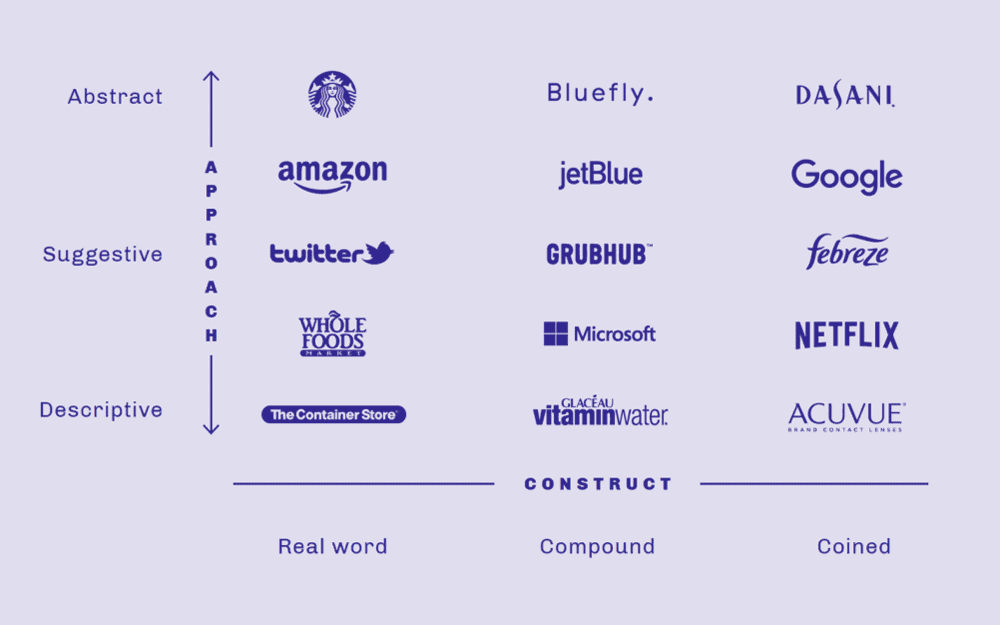 The name you pick for your brand is an aspect of your branding strategy that is sure to influence sales down the road.
To  create a unique and attractive name  for the brand, you have to understand future challenges. 
Ideally, the brand you build is going to be relevant for decades to come.
For the best chance to pick a great name, try to move away from the standard clichés. 
Go for something unusual, engaging, and unique.
Or, at least, try to adopt a new approach to traditional techniques. 
By changing your point of view, you can rebuild perceptions and find a method that will work for your company's needs.
The  brand name  must be new, memorable, and capable of expanding.
Sometimes, the most successful names for brands are found by chance; however, you're more likely to have to do the hard work to find your winner candidate.
There are three main criteria for creating a successful brand name:
The name should not be too long or too short.
The name should not be too complicated when it comes to meaning, perception, and pronunciation.
The name should be indirectly associated with your business.
Feel free to play around with your ideas. Look at things from different angles. 
Explore unusual names and nouns. 
Another option is to take some abstract concept and form a strong brand on its basis.
Remember that you have to make the brand not just memorable and beautiful but also authoritative.
So, pick a name that carries a sense of reality – one that evokes emotions from your audience, describes your products, and tells the  unique story of your company .
3 – Visual Branding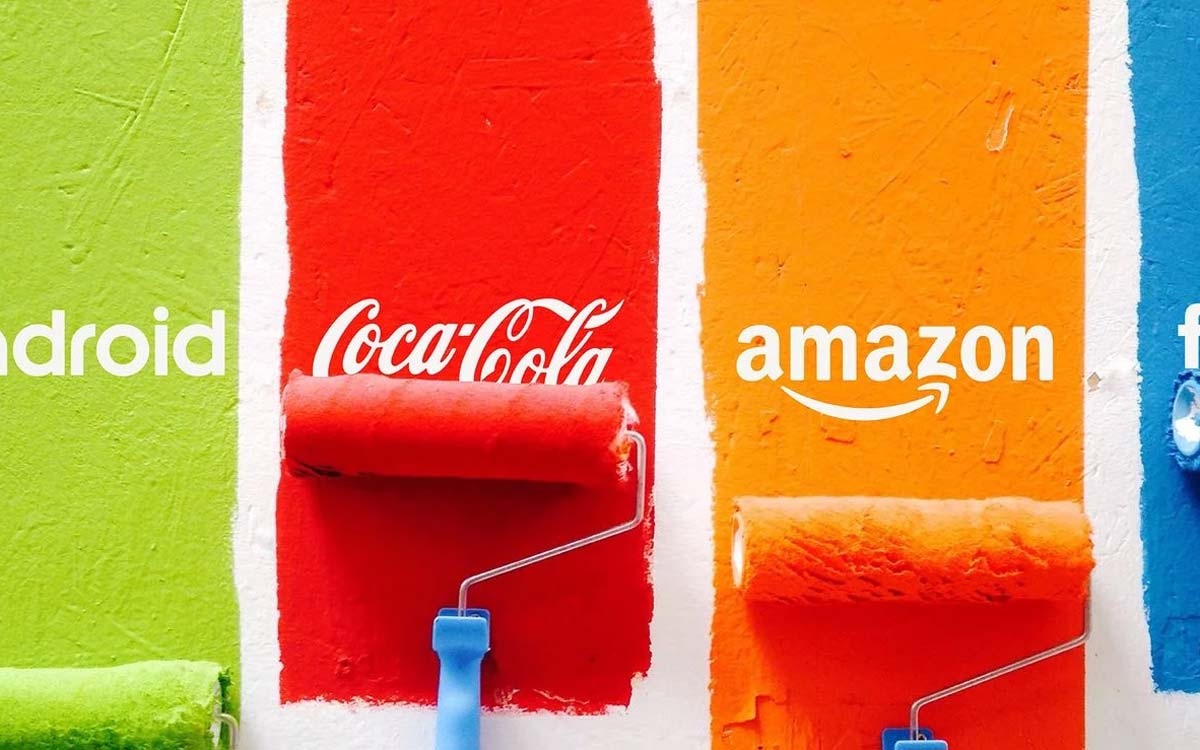 If you want to create a successful brand, you need to make it easily recognisable. 
And that requires developing a distinctive visual identity.
There are several steps to visually branding your company. 
Each is equally important, so make sure you think them through before you settle on a design.
Ideally, visual branding isn't something that you would DIY. Instead, try to  hire a team of experts  to assist with every step of the process.
●     Custom Logo Design
The first step towards visually defining your company is going to be the creation of a logo.
As the first point of contact between your company and potential customers, a logo needs to be simple, recognisable, and it has to communicate your brand's mission and values. 
And sometimes, that isn't easy to do in just a little space.
As it's going to be the one visual element that will find its way into everything you do, approach the process with patience. 
Work together with your designer to settle on the best possible choice. This way, you'll create something you'll be proud to show off.
●     Colour palette
Secondly, you'll need to choose a colour palette for your brand.
As one of the main drivers of brand recognition ( boosting recognition by 80% ), colours are what will, essentially, set you apart from your competition.
When picking colours, whether it's for your products or website, think about the emotional response you want to get from your customers. 
Sometimes, it's easy to fall into the trap of choosing standards, but try to challenge yourself to think outside the box.
Moreover, consider your target audience's preferences. Are you trying to appeal to children or a specific market? 
Perhaps specific colours receive the most positive reaction from an age group or location.
For example, according to  this research paper , people from Finland prefer less colourful web design. 
So, if you were to appeal to that market, you'd naturally take a more minimal approach to this aspect of visual branding.
●     Typography
Now, colours and graphic elements won't be the only thing determining the impression you leave on your audience. 
The fonts you use can also send a message about your brand.
Think about it this way: if you were to come across a professional whose website used Comic Sans (unironically), you'd be more than likely to get a negative impression.
In 2020, web design advice calls for big, bold typography. 
However, you can choose absolutely anything that you feel represents your brand well. 
Just make sure it's  easy to read and stands out on background images  like as shown in the example below.
●     Images
Finally, what's left is the question of images.
They're one of the best ways to communicate a message to your potential customers, seeing that humans are far more capable of processing visual than textual data.
Even more, research shows that images in posts  positively impact engagement  and contribute to boosting your sales as well. 
So, you'll want to  choose photos that represent your brand , products, or services in the best way possible.
One piece of advice you could adhere to is to choose imagery that appeals to the emotions. 
Because emotions are more effective at driving action than facts, a well-chosen picture on your website or social media feed could help you achieve the business results you're after.
Look at the relevant social media accounts or pages your target audience follows and are receptive to. This will help inform your voice on social media and the tone of all your creative, both visual and written. – Shopify
For example, medical alert systems manufacturer GetSafe could have chosen to promote their products by stating technical specifications. 
And yes, this type of information is available on the brand's website. 
However, the images on its homepage forgo tech talk and  go after an emotional response  instead.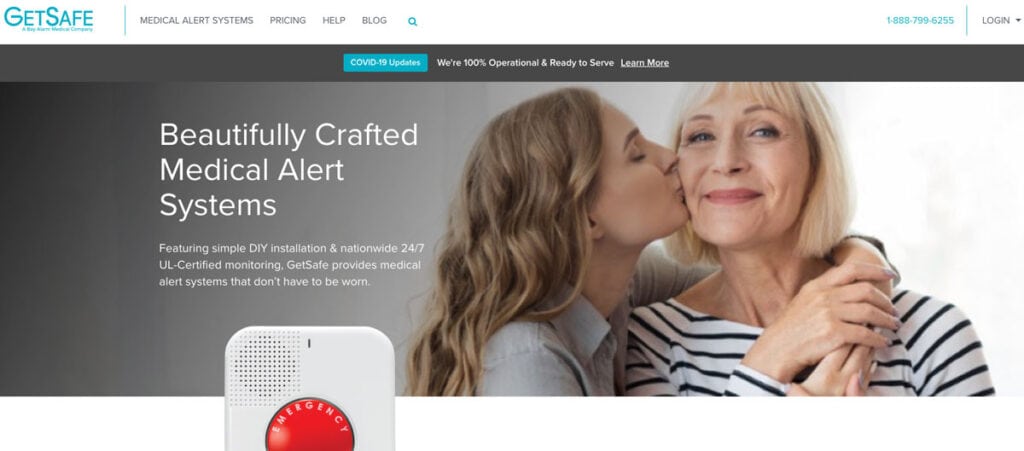 In the end, this is a well-chosen tactic, because the main driver behind installing a medical alert system isn't the love of technology. 
Instead, it's the basic human need of wanting to feel safe.
●     Consistency
Finally, don't forget that for your visual branding to work, it needs to be consistent over all the platforms you use.
This doesn't just pertain to using the same fonts and including your logo on images. 
It also means choosing pictures with a similar style and treating them in a way that will go well with your defining elements such as your logo and colour palette.
You can always browse some well-curated Instagram feeds to get an idea of how visual consistency works. 
One of the best examples includes  photographer Murad Osmann's Instagram feed , where he posts images from his famous #followmeto project.
Turning Your Vision Into a Successful Brand
Once you've developed the core elements of your branding strategy: the mission, values, name, and visuals, the real work can start.
Because, in the end, branding isn't just about creating an image of your company. 
It's also about spreading awareness based on those core elements, upholding the vision, and delivering it to customers in a way that further develops the brand.
And that means making sure that all your marketing efforts rely on your branding guidelines.
●     Speaking to your audience
The market research you conduct in the business planning phase will define your target audience. 
A marketing plan will allow you to  find platforms for engaging with those potential customers . 
Your branding strategy, however, will imply the way you want to communicate your messages.
So, for instance, you can choose to address common pain points in your industry.
If you know that your niche is lacking in a specific area, think of ways you can position your brand to fill the void. 
This is done exceptionally well by organic makeup manufacturer Bite. 
Their website includes a  virtual shade matching service  to help customers find the perfect foundation for their skin tone.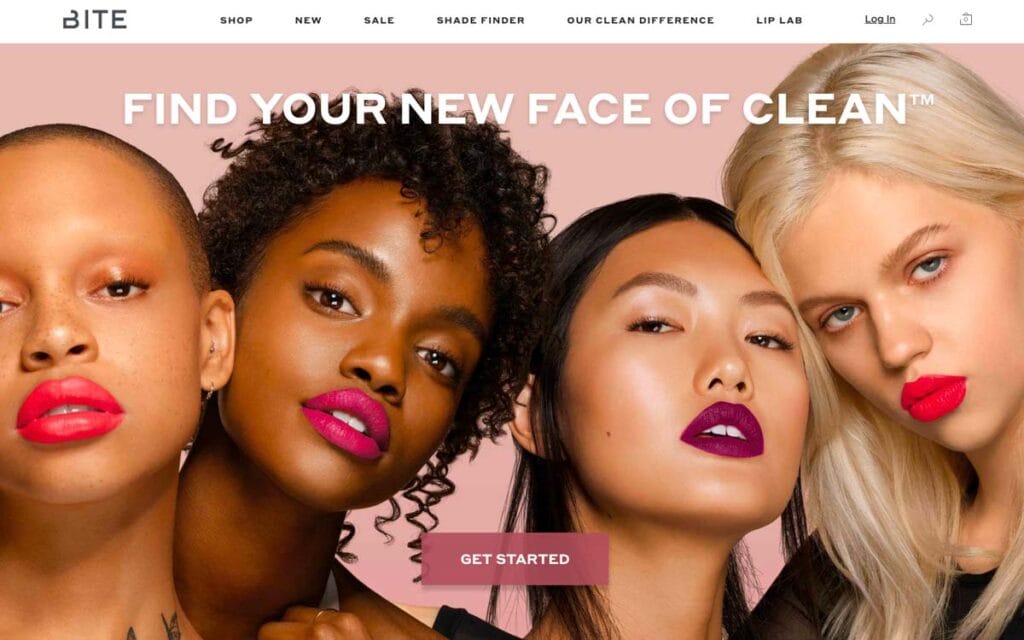 Alternatively, you can identify unique selling points that will set you apart from your competition.
Perhaps, during your branding phase, you defined one of your core values as making sure customers from all over the world can have easy access to your products. 
In this case, you'd point out worldwide shipping as one of your unique selling points.
●     Providing a consistent user experience
If you think about why fast-food franchises are so popular all over the world, it's because they provide a consistent experience, no matter your location.
And, regardless of whether you're a local or international brand, you need to do the same thing.
Branding without consistency is a recipe for disaster. 
It does away with expectation management, usually overpromising and underdelivering.
Ideally, you want to do the reverse. 
You want to continually prove to your customers that, by choosing you, they made the right decision.
On the whole, poor customer expectation management can lead to negative feedback , which automatically impacts sales. 
It takes up to  seven positive reviews  to reverse one negative experience.
And if you know that potential buyers are reading reviews before they make a purchasing decision, you will do your best to ensure that your results are in line with your promise.
●     Long-term mindset
They say that slow and steady wins the race. 
And you may or may not agree with the statement, but there is at least partial truth in it.
When coming up with your branding strategy, consider that successful brands are always those that are future-proof.
So, try to avoid shortcuts that lead to unsustainable growth. 
Instead, focus on actions that will get you to your goal, without depleting your energy reserves in advance.
One common way in which brands fail to adopt a long-term mindset is that they disregard customer lifetime value. 
They focus on customer acquisition and forget to add retention to their list of duties.
And financially, this  makes for an enormous loss .
You can easily avoid the mistake. 
Go over your branding strategy, and see how it addresses sustainability. 
Think about ways to provide what you set out to do years or decades into the future.
Because, by planning for the future, you're committing to upholding your company's success.
The Final Step
The thing about running a thriving business is that the work never stops. And that involves your brand.
To keep up with the times, you have to be ready to evolve – whether that's by adjusting your values, improving your service, changing your visual identity to something more modern, or doing an entire re-haul.
Don't let yourself become lulled by your current results.
Make sure you're following market developments. 
Seek out feedback from your clients. And keep an eye on what your competition is doing.
This way, you'll be equipped with everything you need and how to create a successful brand.
Last update on 2022-09-20 / Affiliate links / Images from Amazon Product Advertising API