Engage Customers: Psychology of Keeping and Retaining Clients
It's 2021, the world has changed, and a new normal is coming into the scene. 
Whilst it's not easy to embrace change, it's essential if businesses can survive in the coming wind of change. 
For instance, some companies are frightened by technological changes that have been phased out by stiff competition from other flexible firms.
Nowadays, the customer demographic is on a rapid change and their tastes and preferences, too. 
For example, if you were used to dealing with baby boomers, that's changing. Businesses are now finding creative ways to attract Gen-Z.
All that can be overwhelming for a young business. That's why we're here for you. We'll set out a strategic blueprint in this article of engaging new customers and maintaining old ones.
While this article may not be a comprehensive compilation of the best strategies to engage customers, we have done our best to gather helpful tried-and-tested psychologically proven tips. 
We would love to hear your business strategy of engaging customers digitally in the comment section below.
Why You Need to Engage Customers More than Ever Before
Have you wondered why specific retailers are so  good  at  maintaining new customers  in the digital space? How do they manage such a fate?
Here is the trick, it's a game. It's a mathematical game that requires particular moves to win. It's like chess. 
Don't get it wrong, it doesn't need a chess genius to engage and attract customers but requires a 'player' mindset to play the game right.
But before we see how to play this game, why is it so vital to master it today more than ever before? First of all, any business needs to grow. 
So growth and development are factors that should always be at the back of your mind as an entrepreneur. 
Growth comes in many ways, but increasing your range of services and engaging and activating customers are good growth indicators. That's why engaged customers are essential.
Remember that customers today have a choice. Even the loyal ones may soon grow weary once your products don't match up to their expectations. 
If they find greater value in the next business offering similar services, you will quickly be left struggling with maintaining your customers. 
Further, varied factors may still affect your current clientele base, rendering them unable to make continuous purchases from you.
There are plenty of reasons why you need to be at par with your clientele engagement. 
The digital space has made it possible for anyone to open up a business at minimal marketing costs. Hence, your idea may not be that unique since anyone out there can start offering your services at better terms. 
In other words, you can have many competitors, and you shouldn't ignore them.
This competitive nature of the market is only going to increase as we progress. 
Online stores today appreciate the value and importance to engage customers on social media . They give out frequent promo codes and bonus surprises to consumers on social media. This is one psychological hack we'll talk about later.
That said, let's now see how to engage customers and boost sales like a pro. 
So, how do companies engage customers successfully? Here are some tips:
1 – Settle on the Ideal
In the early stages, many businesses make one big mistake and try to sell to anyone without having any particular direction.
Working without a goal and target is similar to going on a trip without a destination. So, you need to understand who is your desired and preferable target market. 
This calls for research and not mere predictions. You need to work with actual data, which you can gather through analytical tools. 
Personalised analytical data for engaged customers improve service delivery and customer retention.
You could use methods such as brainstorming but also conduct internet research and ask questions. Narrow down your searches as much as possible to have effective research
Knowing who is your ideal clientele enables you to dig deeper into what attracts them. 
Find out where they reside and assess how that impacts your business. 
You may want to know which social platforms work for them and what forums they attend. You'll avoid mistakes and give them exactly what they need.
Understanding different aspects of this game give you an advantage.
2 – Expert Opinion
Expert opinion is similar to executive opinion. As the opinion of people in executive positions, an expert opinion is best used in conjunction with more quantitative methods. 
It is widespread for marketing companies to use experts in a particular field.
3 – Solve their Problems Consistently
Every game has the challenge to solve. Failure to progress can be frustrating at times, and many people finally give up and move on to the next game or activity. 
Likewise, you need to understand which problem your customers have before thinking about how you can handle it.
Once you've understood your market base, structure yourself so that you remain relevant to their needs. 
After your research, if you think they don't need your product, there are ingenious ways to create that need. For example, Mercedes performs their brand as a luxurious brand. 
It's shown as a high-life product for those who are living a good life. And people are willing to buy it so that they could be a part of a luxurious life.
You can create a need by offering timely discounts with an expiry date, bonuses, or gifts. Allow new customers to feel they are getting more benefits.
4 – N-E-T-W-O-R-K
With proper tactics, you can form networks more quickly. However, networking today is a double-edged sword – it can be easy, but it also calls for much effort from you. 
Moreover, it's much easier to lose your current network than to gain new engagements.
Remember, managing to engage and activate customers is a game. One of the easiest ways to build your networks is through referrals from your current customers. Be generous and offer rewards for bringing a friend. 
Restaurants provide cheaper discounts for bringing a plus one. Likewise, retailers can offer special prices or price cut-offs for referrals. 
Whatever strategy to engage customers you use, ensure your consumers are pleased.
Once you've solicited referrals from happy customers, follow up on the new referrals to ensure they enjoyed using your product. 
Jawbone takes it to another level and  sends handwritten notes  to customers. Now that's dedication.
Other platforms to network and introduce new members to your product include networking organisations and trade association events. 
But, again, be the one to help rather than the one who always looks for benefits. It should be a win-win for everyone.
5 – Surprise!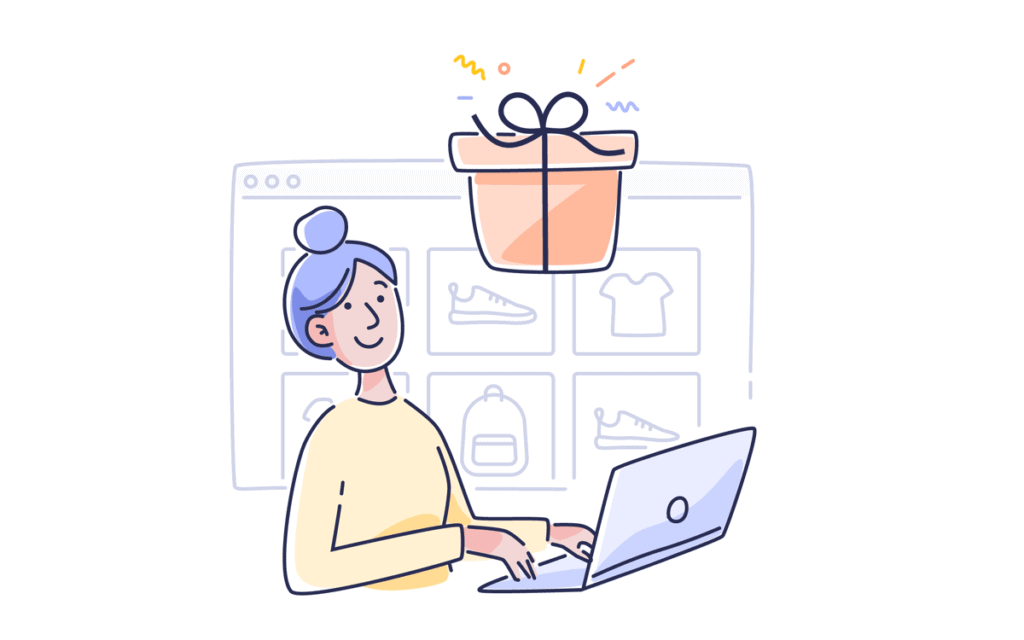 Do you recall the most significant gift someone has ever surprised you with? How did that feel like?
Science shows how surprise can bring pleasure and happiness. Surprise may lead to expectation, so play your game right. 
If you continually 'surprise' consumers with a handwritten note, eventually, it won't be so much of a surprise, will it?
Surprises also carry the component of gifts and rewards, and that engages potential customers. It doesn't have to be a big gesture and don't go overboard. 
If your resources can't allow you to give out such handouts, don't do them. That said, understanding your clients helps know what sort of surprises work for them. 
This calls for further engagement on social platforms, and don't ignore their messages and feedback.
6 – Set and Meet Expectations
Do you want extra reasons why engaged customers are essential to the growth of your business? They are a source of free marketing for your venture. 
Engaged customers are a blessing if you play your game right and prove reliable. It also can be a burden if you disappoint them. You seriously don't want a poorly-written review for any of your products.
Always meet set expectations. If you know that you won't manage meeting certain expectations, avoid committing yourself. For instance, if you promised high-quality products to be delivered in the next hour, don't fall lower to the set expectations. 
You can beat your deadline, though, which is a plus for your business but doesn't prove unreliable.
In short, keep your word as an unbreakable bond.
7 – Avoid Rigidity
Remember what we said about the changing nature of our world? 
You may dream of living in a world with the perfect market knowledge and perfect competition. 
Unfortunately, we're in the real world, not in a 'perfect competitive market' utopia. In that world, you would dare remain rigid and still maintain your customers.
However, today we witness a fast-paced environment with varying elements. Therefore, engage your customers by appreciating and learning about their constantly changing needs and update your business accordingly. 
For instance, if you deal with a mobile phone-based industry, develop an app for your business. Then, constantly upgrade the app to fix bugs and fit different phone models comfortably. 
Avoid becoming irrelevant or obsolete by all means.
8 – Partnerships
Partnerships today are integral to survival in our current industry. 
You can form different alliances that will enhance your clientele base and still maintain and engage current customers.
For example, businesses today are using influencers to market their business and make themselves known. That's a form of partnership. 
Similarly, you could partner with a complementary company and boost investment returns by assisting one another.
An excellent example of how to engage customers through partnerships is seen in the insurance industry. 
Insurers are now joining hands  with IT and analytical firms to garner data and offer tech-savvy products. 
Combine data with modern products, and you have more consumers purchasing insurance.
9 – Cement Inner Relationships
As you engage with your customers, also remember to cement relationships with employees. Employees play a big part in adding meaning to your business. 
Engage customers in conversation with your employees through organising local events where freebies are handed out. 
Let your employees be the first line of marketing your business , followed by your customers.
In the past year, companies have been put to the test in an unprecedented event. Businesses have had to find creative ways to maintain and improve relationships online and engage customers during COVID. 
For example, companies engage customers through sharing relevant content, including funny videos and insightful tips, to their client base, in a bid to maintain customer relationships. 
Others have opened groups and forums for consumers to share their life experiences.
Do you know any leading company that uses these strategies to engage new customers?
10 – Follow Up
Sales do not end after selling the product.
You need to follow up for user feedback. 
Act accordingly once you receive the feedback and thank the customer. 
Regular checkups and follow-ups have been a proven tactic to engage with customers in marketing . It may be an extra cost, but it's worth it.
Final Remarks
Hopefully, we've given you a clue of the meaning of customer engagement, as well as the how-to. 
Nonetheless, as said before, this is not a comprehensive cover. 
There are still particular elements on how to engage customers that dig deeper into customer psychology. 
You can get acquainted with different dynamics, such as the Goldilocks effect, anchoring and proofing, and the need for social proof. 
Ensure you have determined the rules of engagement with the client upfront to prevent any extremities. That's why Facebook and Google have terms of service, which no one reads anyway.
Work on improving your knowledge of consumer behavioural psychology as you continue engaging with customers. What insightful tips do you think can boost and activate new and existing clientele?
Author Bio:  After failing dramatically in Jeremy's restaurant business, he decided to venture into online. He jumped on the social media marketing terrain and never looked back. Jeremy Ambrose, a content analyst and a social media strategist since 2015, enjoys working with startups. In his spare time, he fancies reading, writing, and a hearty meal.