How To Create an Online Store With Woocommerce Builder
54% of the millennials today make their purchases online. Also, 85% of consumers do their research online before they make a purchase. 
E-commerce has, over time, become a significant force in the global economy, experiencing substantial growth every year. 
As a business, incorporating e-commerce can take your brand to the next level. While traditional stores experience 0% growth, your e-commerce store can realise up to 500% growth.
Reasons you should go on board with e-commerce .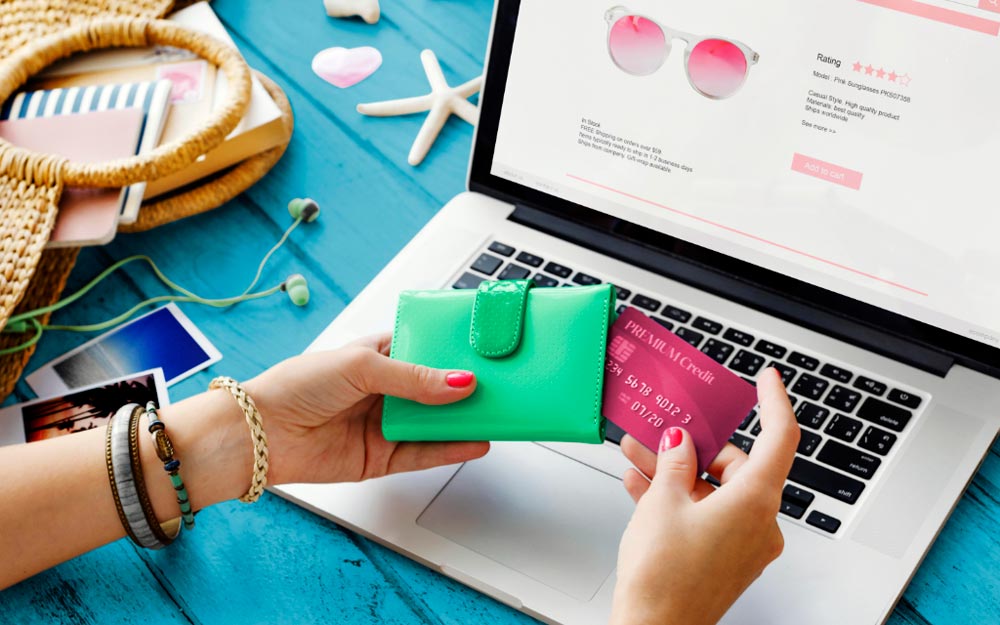 Now more than ever is the right time to join e-commerce. Here are the reasons why.
Technology is on your side.
There are tons of business-friendly technology today that you can leverage. For instance, there are digital payment options which can make transactions for your e-commerce store easier. 
More people also have access to mobile technologies like smartphones, tablets, and laptops , making it easy for you to connect with customers.
It is easy to start an e-commerce store.
Thanks to e-commerce, you do not have to go through the trouble of finding a physical location for your store or hiring attendants. Starting this business is easy and also less costly. There are many platforms available to help you set up a website or online store for your brand. 
Ecommerce also provides you with limitless opportunities for expansion. Reaching new audiences is easy, and you will not need extra or sophisticated equipment to be able to handle your growing customer base. 
While having e-commerce has all the benefits for your business, using the right platform is critical. You can only enjoy the benefits if you are using the right extension for your online store. That is why you should consider Woocommerce. 
Why you should use WooCommerce for your online store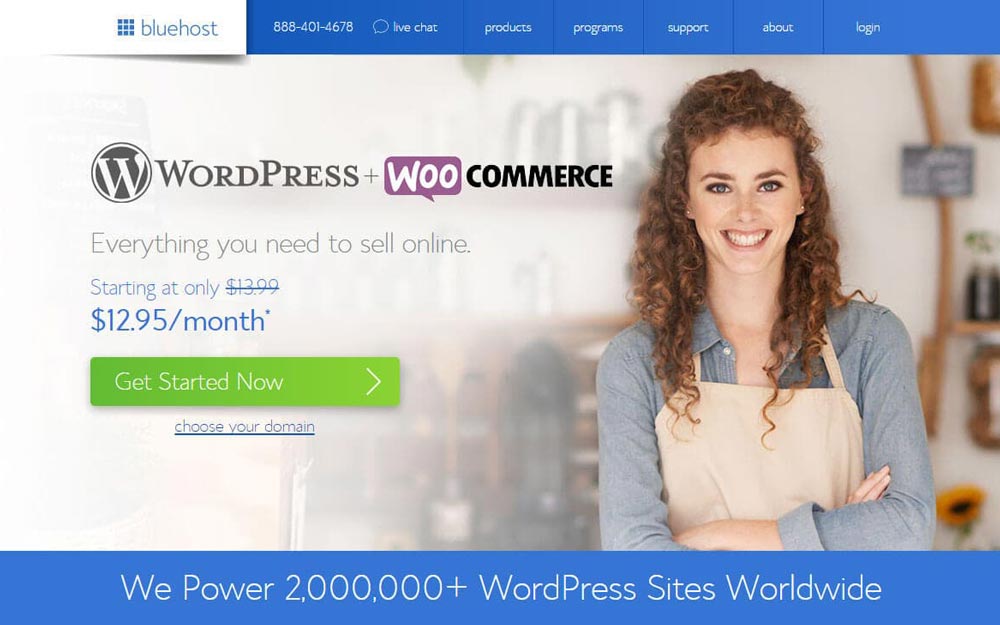 There are several platforms that you can use for building your online store. Woocommerce would make an ideal pick for several reasons. 
Currently, it is the market leader, taking up 32% of the e-commerce market, which is about 176223 websites. Here are the benefits of using Woocommerce.
1 – It is open source
If you have used free plugins before, then you are aware of the advantages. Being an open-source platform, you have the freedom and ability to edit and create your e-commerce website; however, you want. 
There are no restrictions, allowing you to customise your website and make it unique. More so, you will not have to deal with vendor lock, allowing you full control over your project.
2 – Easy design options
If you are looking for a solution that gives you an easy time designing your store, then you are in the right place. With Woocommerce, you can create your online store using any WordPress theme . 
3 – You can sell all kinds of products
Most e-commerce platforms will not allow you to sell all product types. This is what makes Woocommerce exceptional. On this platform, you can sell both digital and physical products, making it suitable for any e-commerce business. 
4 – Compatibility
While choosing an e-commerce platform, you are advised by e-commerce experts to select platforms that are compatible with third-party software. 
CRM software, for instance, is an essential tool that will help you understand your customers better and build lasting relationships. 
Woocommerce allows you to integrate order management tools, shipping solutions, and CRM to mention a few. This increases the flexibility of your online store, making your operations seamless.
5 – Security
Your customers need to be protected even as they shop online. That is why you should choose Woocommerce. How safe is it? 
Remember that one of the ways you can make your systems secure is by doing regular software updates. That is where the plugin wins. 
The developers work day and night to ensure that updates are available. This ensures that all vulnerabilities are patched, and your online stay is protected from hackers and other cybercriminals. 
Woocommerce is a plugin you can count on to help your online store grow. 
Woocommerce features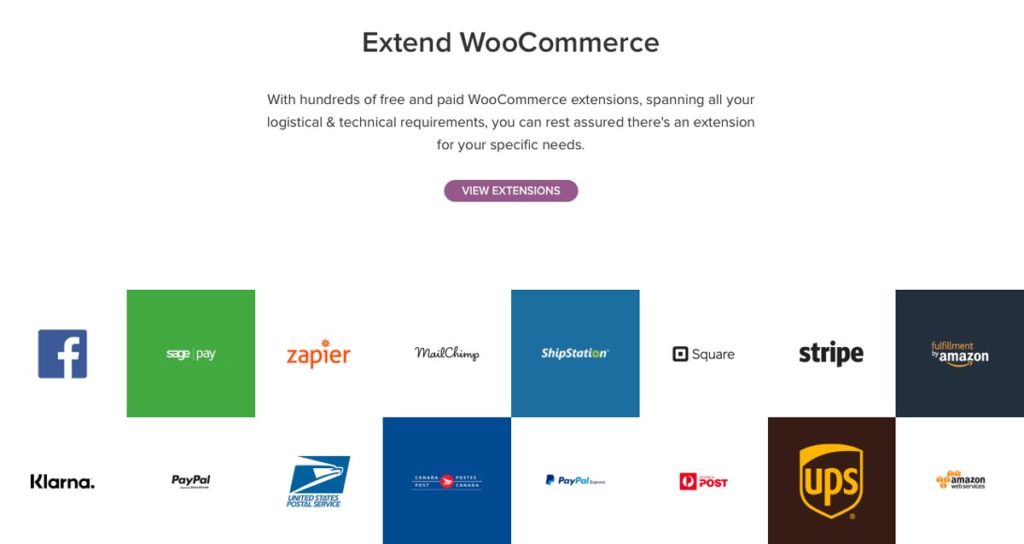 While looking for a plugin for setting up your e-commerce website, you should not only look at the price. 
The focus should be more on the features as this will determine the kind of experience that both you and your customers will have on those platforms. 
Here are some of the Woocommerce features that stand out. 
1 – Stock level tracking
This is a feature that will allow you to carry out inventory management. Is inventory management critical while running your online store ? Short answer – it is! 
This is what will help you keep track of your inventory so that you stock or channelise it accordingly, and deliver it to your customers when they need something. 
It ensures that you have the stock that is in high demand and helps you avoid lost sales, which can affect your bottom line.
2 – Alerts
Woocommerce has alert features that can help you run your store efficiently and effectively. You will want an e-commerce extension that allows you to get both trouble and happy news about your store. 
With Woocommerce, you will get alerts on new sales, new reviews from your customers, and new registrations to your online store. 
You will also want to know when there are failed transactions, or when the site needs maintenance to ensure that your customers enjoy a wholesome experience. 
You can get such alerts on e-commerce emails or push notifications on your mobile device. All these alerts allow you to connect with your e-commerce platform and address issues before they affect your operations. 
3 – Product data panel
A product data panel allows you to enter all the critical product information. 
This information may include the price of the products, colour, version, model and so on. 
This information can help customers make better and personalised decisions when selecting the products. Also, the data can give you a clear picture of what your customers prefer engaging with by studying the types of products they are buying. 
This information will be useful when creating marketing campaigns. 
4 – Mobile apps
The Woocommerce mobile app is yet another attractive feature of the extension. This feature allows you to manage your online store from wherever you are. 
Some of the things that you can do include managing orders, viewing key metrics, and receiving sales notifications. 
5 – Geolocation support
With the help of the geolocation support feature, you can personalise the experience of the shoppers in your online store. 
This feature will allow you to display content depending on the shopper's location. Also, it helps in calculating the shipping costs, and automatically set the price of the products depending on the currency of where the shopper is. 
Also, it helps in setting up taxes and developing location-centric marketing campaigns .
The feature does not only help you run your store smoothly but also sees to it that your customers get a personalised shopping experience. 
The other feature you will enjoy by using the Woocommerce plugin includes automatic tax calculations, sales reports, store management, and WordPress themes . 
How to create an online store with Woocommerce
Learn how to create an online store with Woocommerce using the following  woocommerce tutorial .
1 – Get a domain name and hosting on Woocommerce
The first step is to get a domain name, which will give your website a unique address. It is the name that will help your customers find you. 
You can either go for dedicated hosting or shared hosting. The decision will, however, depend on your business model. 
Dedicated hosting can be costly; however, it can be rewarding. This option will allow you access to fully managed servers, website backup, and many other features. 
2 – Install WordPress
This can be simply be done on the host user panel. The hosting service will send you a confirmation link to your email address. 
If you are doing this for the first time, you will be required to click on the link to give confirmation. 
From there, you can proceed to enter the user panel and scrolling down to 'Install WordPress.' On clicking this button, you will get prompts that will help you complete the installation. 
Note that the website you will get at this point will be blank. To view it, you will just go to your domain name and login as the admin. 
3 – Install Woocommerce
The good news is that by the time you are getting to this step, you will be halfway done. Installing Woocommerce is also very straightforward. 
You will go to your WordPress dashboard and select 'Plugins' and choose 'Add New.' You will be provided with a search field at the top right of the window. You will type 'Woocommerce' In this field. 
The result will be the 'Woocommerce plugin, and this is what you will select. Also, note that there will be an install button, adjoined to the plugin. 
Click 'Install Now,' then click on 'Activate' shortly after, where the button will change. 
Everything from this point will be straightforward. 
For one, you will get prompts that will guide you with completing the installation. 
The Woocommerce wizard will then help you create essential pages, as all you will be required to do is press to continue. The critical pages that need to be created include a shop, cart, checkout, and my account.
4 – Create (or choose) a theme
Once you are done with the creation of the critical pages of your online store, you can proceed to personalise your platform. 
While selecting the theme to use, consider a design that communicates your brand ideas, and even colours that will help consumers distinguish your brand from others . 
The good thing is that Woocommerce works with any theme. Also, it gives you limitless design editing and modification options. 
5 – Add products to your online store
Once you are done with selecting the design of your store, you should proceed to put up the products you are selling. 
To do this, you should go to the dashboard and select the 'Products' option. 
From here, click the 'Add Products' button. The next window you will get from here will provide you with fields to fill in content details. 
This is the part where you fill in information about the products. It could be the weight, size, colour, brand, and other things that will give the buyer all the information they need about the products. 
6 – Add other extensions
As earlier mentioned, one of the benefits of Woocommerce is its compatibility with other software. 
Once you have added products to your platform, feel free to add other extensions that can help you run your online store. 
Woo subscriptions are one of the extensions you can use. This one allows your customers to subscribe to your services or products and pay on a weekly or monthly basis. 
Facebook for Woo is also a useful extension that can help you connect with your customers and run marketing campaigns. 
ShipStation, on the other hand, can help with order fulfilment. 
The other extensions include Google Analytics, Square, MailChimp, and PayPal.
Remember that you do not need to have all these extensions as your platform can work without them. However, if you want more functionality, you can install them. 
Also, if you are on a budget, you can look for extensions that can be downloaded for free: there is plenty of good ones. 
As you look to design an online store with Woocommerce , it is vital to take note of a few things. 
For one, remember that Woocommerce only works on WordPress. 
The process involves taking a host, installing WordPress, and install the Woocommerce plugin. 
Also, as much as the plugin may be free, you may end up spending some money. For instance, while getting a domain name and hosting. 
Also, some extensions that work with Woocommerce have to be paid for. 
The most significant benefit of using Woocommerce and WordPress is that they allow you full control over your e-commerce website. It provides you with tons of tools, extensions, themes, and features that will make running an online store a pleasant experience. Also, it helps you give your customers the best shopping experience. 
Last update on 2022-09-20 / Affiliate links / Images from Amazon Product Advertising API