What Product Differentiation Can Do for Your Business
If you have a product or service that can make a massive difference for your customers, you need to know how to position it effectively.
Most of us would agree that you wouldn't buy a car without knowing a little about what differentiates it from other cars. A car manufacturer will usually boast about the features and functions of the car, and a customer will decide based on what they want/need and what the competition has to offer. If you don't differentiate yourself from the competition, you have to ask, what will set you apart? The answer is quite simple: product differentiation.
Most entrepreneurs want to start a new business, but what if you could build one without having to create a brand or spend thousands of dollars on a marketing campaign ?
Product differentiation can be used as a competitive advantage.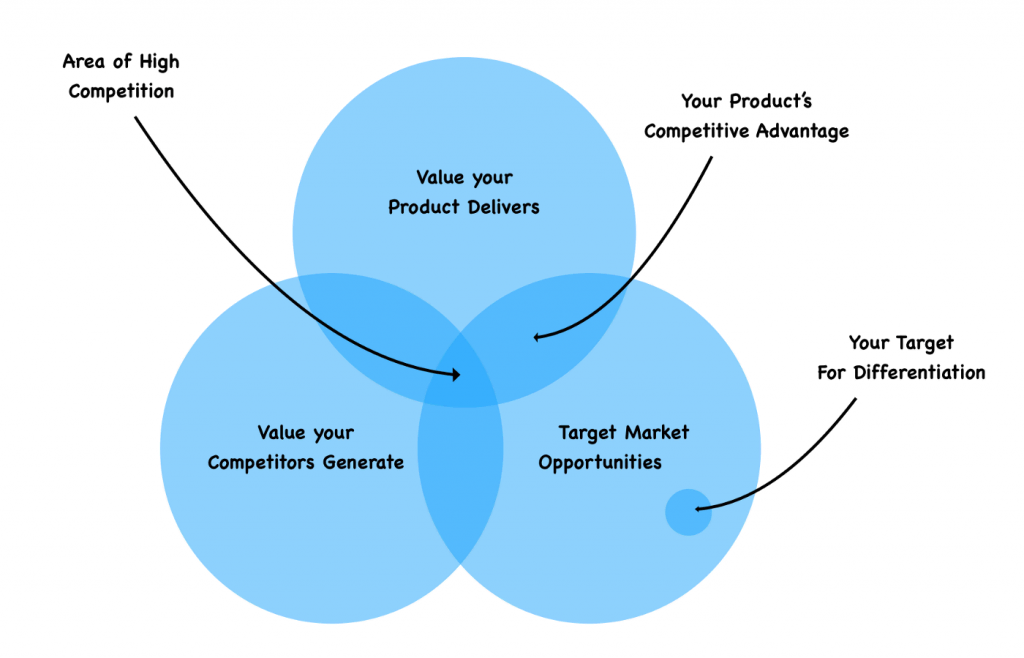 How do we make products unique and differentiated from competitors? How can they provide better value for customers than their competitors?
How do we achieve this?
We need to build on existing strengths and find new ways of bringing out these differences through marketing and communications. These differences are in our products, our services and our brand.
Product differentiation has been described as creating new products (or features) with distinctive qualities, benefits, uses and prices from competitors' products. It is one of the critical methods for companies in the UK and US to maintain their market leadership.
The benefits of product differentiation
Differentiated products offer several advantages to businesses. They allow a business to:
Gain sustainable advantage over its competitors.
Increase profit margins.
Improve their overall competitive position.
Protect themselves against price cuts.
Enhance sales.
Increase customer loyalty .
Be seen as more professional.
The process of differentiation
To differentiate a product, we need to identify:
The 'differentiator' is the distinguishing feature.
How it will impact consumers.
The brand personality .
A proposition.
What should be the differentiating factor?
To differentiate a product effectively, we must consider its differences carefully. To get started, we need to consider:
The function and role of the product.
How the customer interacts with the product.
The brand personality.
The positioning and proposition.
Once we have identified what is different, we can use the following techniques to bring out these differences:
Brand personality  – the essence of the company, the way it feels, thinks and behaves
Positioning  – how the company presents itself to the world
Propositions  – what the company does and what it offers.
Brand personality
Brand personality is a term used in the marketing and branding literature to describe the personality of a company or brand, which comes from the idea of the corporate character. It is how a company chooses to present itself.
A brand's personality reflects its unique qualities, values and beliefs. It is how a company presents itself through advertising, corporate communication and public relations, website content, merchandise, packaging, or other means. It gives the customer a sense of what the company is like and its values.
A brand personality should be distinctive, memorable and consistent across all aspects of the company's operations. It needs to be understood by internal and external stakeholders, so you must communicate it throughout the organisation.
Positioning
Positioning is a term used in the marketing and branding literature to describe how a company presents itself to the world. It tells the reader what the company does and what it offers. It also describes the market space in which it competes.
There are four major elements of a positioning statement:
What the company does – the core business activities that are important to customers
The benefits that the company provides to customers
The characteristics of the company's customer base
The target market for the product or service
The brand personality and positioning combine to form the 'proposition', why a customer would buy a particular product or service from the company.
Branding
Branding is the process of establishing a brand personality. It involves developing a brand image , brand personality and positioning. The brand must include the product, service and image to create a complete package. A company's positioning depends on several factors, including the purpose of the product, target market and price.
You can use different types of products to attract the attention of your target market.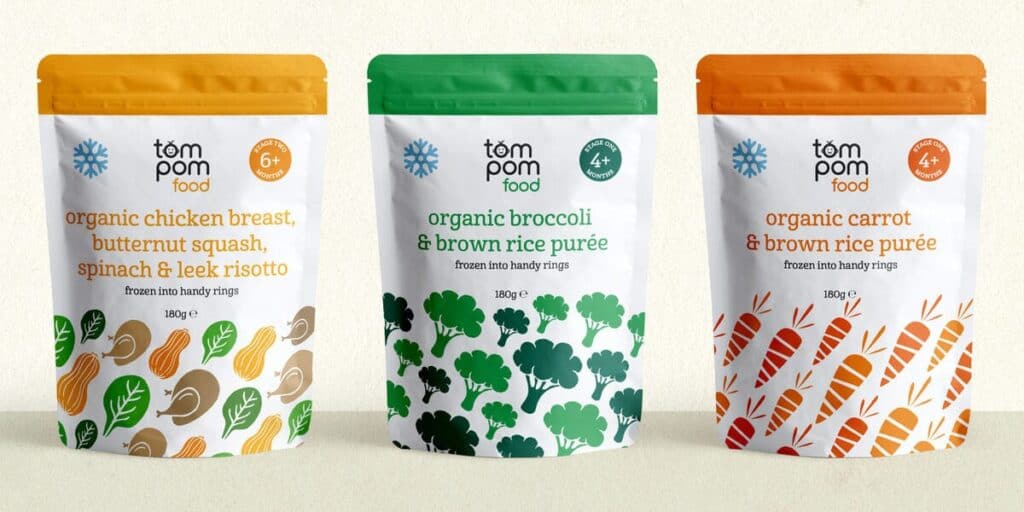 Be authentic.
Your product must be authentic. People are attracted to brands that reflect their values and beliefs, not just the products they use. When considering how to stand out, consider what you are passionate about and how your product could express this.
Make it personal.
The product you create should be a reflection of who you are. What makes you unique? Is there something you are good at? If you create something that appeals to people similarly, it will appeal more to your potential customers. You may even have to put your name and details on the packaging!
Keep it simple.
If your product is too complicated, it may be difficult to understand. Think about how easy it would be to explain to a friend. You don't need a PhD in business or marketing to be able to market your product effectively. The simpler your product, the easier it will be for your target market to understand.
Make it functional.
Does your product do what you claim? Would it improve your life? Does it have any practical applications? If you have a product that does not do anything, it will attract no one to buy it. However, if your product is a tool or solution to a problem, it will be much more appealing to your potential customer base.
Remember that there is more to it than what you see.
Do you have an excellent idea for your product, but the way it looks is not working for your target market? Be honest with yourself. Do you not have time to put into designing a perfect package? Have you not considered the impact of the image on your marketing campaign? It is worth spending a little more money on professional graphic design . Remember that there is more to a product than the packaging.
You can create a brand identity around one product line that is very distinct from others.
The easiest way to do this is to do it yourself. This is the first option I would consider. The first thing you should do is to define what you mean by " brand identity ". 
Are you talking about having an identity in a particular market sector, such as the financial sector, or maybe even the whole of the UK? When discussing a market sector, you need to be clear about what the sector is. 
Is it simply the range of products available to you or a specific sector in the economy? If you are talking about the whole of the UK, you might need to define the country and then look at how it is perceived internationally. You will need to consider what you want the brand to be known for, what your company stands for, what its values are and how it wants to position itself within the market.
For a product line, there are two different approaches you can take. The first is to look at each product and develop a brand identity for them. This approach is usually the more effective way to go. 
However, it is also the most laborious and expensive. The second approach is to look at the product line and develop a strategy for the entire range of products. This approach is cheaper and more manageable, but it does mean that you must put more thought into the whole.
Looking at the first approach, you can use several tools to help you. Suppose you want to be able to brand your products on a global level. In that case, you need to work with international branding experts who can guide you through developing a strong international identity. 
If you are looking at local branding issues, then you should be able to work with your marketing team. There are also online tools which can help with this type of work.
In the case of the second approach, you will need to consider the key messages you want to portray about your company, its products and services and the market sector they operate in. 
Think about what the products are suitable for, what the company is good at, what it offers and what it stands for. Once you have these thoughts in place, you can think about the broader range of the products that are part of the product line. 
You will need to look at the products themselves, how they fit together and the overall message of the product line. You will need to consider the product line and how it fits with your company and its other products and services.
When working on a brand strategy , you need to be careful that you don't spend too much time on a strategy that is too general. This means that you need to work on the strategy but make sure that you are not overstretching yourself by defining a strategy that is so wide that it doesn't mean anything. 
The best way to do this is to create a series of sub-strategies specific to one market sector area. For example, you might create a "financial services" strategy, which would include a broad range of products and services, such as investment advice, mortgage broking, insurance, etc. 
You might also create a specific strategy for a single product, such as a "mortgage broker" strategy. It is essential to think about the product, but then to also think about what it is suitable for. So, for example, if you are working with a product designed to help people with their finances, you need to think about the financial situation of your target market. 
What are they looking to achieve, and where can they get stuck? If they are struggling to meet a monthly budget, then you might be able to offer some advice on how they can do this.
You can create a value proposition for your products based on how you differentiate them.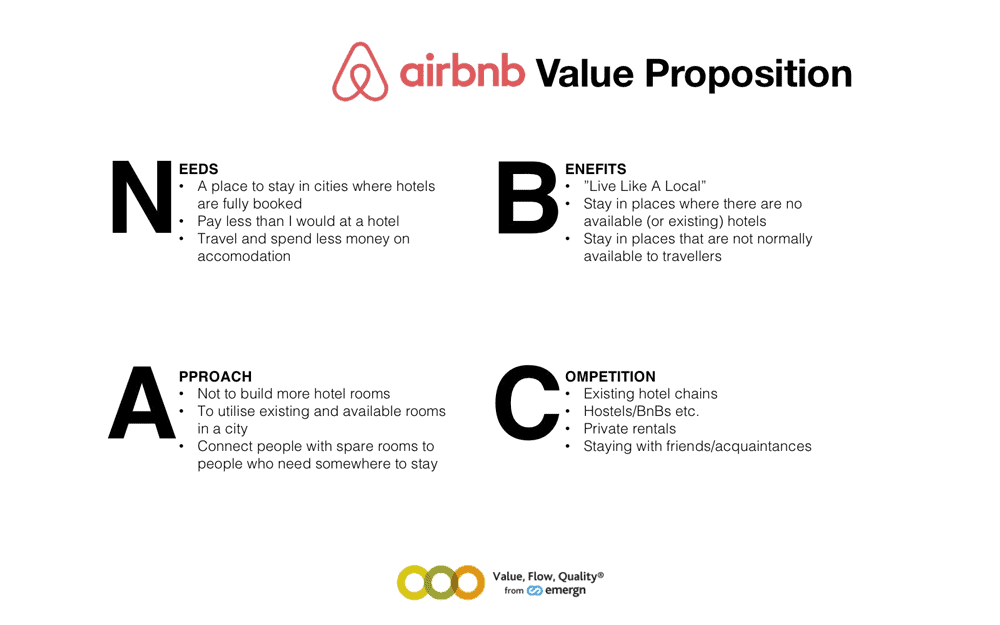 In the last few years, we have seen the rise of the maker movement and DIYers. People are now building and designing their products for commercial and personal use. From sewing their clothes to making their furniture, these makers are tapping into the power of the internet to source, order and customise their product needs.
I think this trend is here to stay. I have been fortunate enough to work with many of these makers, who are creative and dedicated. Their enthusiasm and drive are incredible, and I was excited to read that  Etsy  sees over a million new listings daily!
So what about these makers makes them so different from the traditional high street retailers? In my experience, it's the fact that these makers are building their businesses and are doing it in their own unique way. 
They are setting up their website where they can sell directly to customers. They are producing and marketing their goods and using the internet to do it. For example, some are creating their own websites or eCommerce platforms, like the makers of Lulu and Etsy. And they are using social media to get the word out and build their brands.
And why should you be doing anything different to your competitors? It is because you are different. You have developed your brand and know exactly what you want to sell. There is no need to compete on price, service and support, and you can offer more custom options. 
Your products are also more original than your competitors. In short, your products are differentiated, and you can build a better value proposition for your customers.
Think about how you differentiate your products and your brand . You can't just copy your competitors. You need to understand your target market and the problems you are solving for them. It's not enough to create a range of products. If you only sell one kind of product, you can never make a value proposition. You need to develop several products and services. Find out what people are buying and why.
What will you do to address their pain points? Are you solving problems in the way they expect to be solved? Will they feel you are responding to their needs and are willing to pay for it?
You can choose a product representing a niche, industry, or need that no one else has addressed.
You will always be one step ahead of the competition. They cannot create something new and exciting in a market, so they'll simply copy you. Using your imagination is the only way to get ahead of your competitors. What makes your product special? Why would you buy it? Are there any problems with it that other companies don't solve?
If you can't find a unique product or idea to sell, ask yourself: who are the customers and what are their needs? What is the 'market' that you are trying to reach? 
Are there other, cheaper products available in your sector? 
Will you be the only company offering this service or product? 
Are there any problems in the market that you can solve? 
How are you different to your competitors?
Doing research is one of the most critical steps to take to build a successful business. Before you start thinking about the idea, you need to ask yourself: 
why should I have this business? 
Why will people buy my product? 
Who are my target customers? 
What is the size of the market? 
Do you have experience with any similar businesses? 
Where can you source your raw materials? 
Whom can you get to manufacture your products? 
What will your competitors look like? 
What are they doing right? 
Are you able to compete?
You can position a product as a solution for problems that your competitors don't offer.
When faced with a demanding customer, pointing out all the faults you see in the product can be tempting. You can talk about problems you have experienced and what the competition does to solve them. But you should aim to be a good businessperson, not a whingeing critic. Instead, you should think about how you could make a product more attractive to customers . You could:
Be creative.
Present the product in a way that is different from the competition.
Use the strengths of your product differently.
Get feedback from other people, such as employees, suppliers and existing customers.
Look at your market more broadly than just your competitors.
If your product is good but doesn't stand out, you can do something to make it distinctive. You could:
Improve its quality.
Work harder to create loyalty.
Use the latest technology.
Offer something extra – perhaps free extras or a trial period.
Focus on convenience and usability.
Think about who else would benefit from your product.
Be sensitive to your competitors.
Do you know why your competitor has won a new account? What value are they offering? Can you see how you can make a more attractive product to customers?
Remember that your competition isn't evil or a traitor to your business. They might simply be trying to survive and look after themselves. Think about why they are doing what they are doing and what they need to succeed. And think about what you can do to make it easier for them to do their job.
Think about your target audience.
When you are faced with a difficult customer, you should consider how you could present your products in a way that is more appealing to your customers. You could:
Be creative.
Think about your audience's interests.
Think about the emotions and beliefs of your customers.
Understand your customer's needs.
Listen to your customers.
Ask questions.
Work out what your customers like and dislike.
Think about how you can give your customers what they want.
Think about your personality.
Are you being honest in your communication with your customers? If you are trying to be honest, you will find it easier to communicate if you:
Learn to take criticism.
Are you willing to listen to your customers?
Know what you like and what you don't like.
Are prepared to say 'no'.
Are open to learning.
Are flexible.
Know your limits.
Keep your sense of humour.
You can create a new category of products that are not on the market today.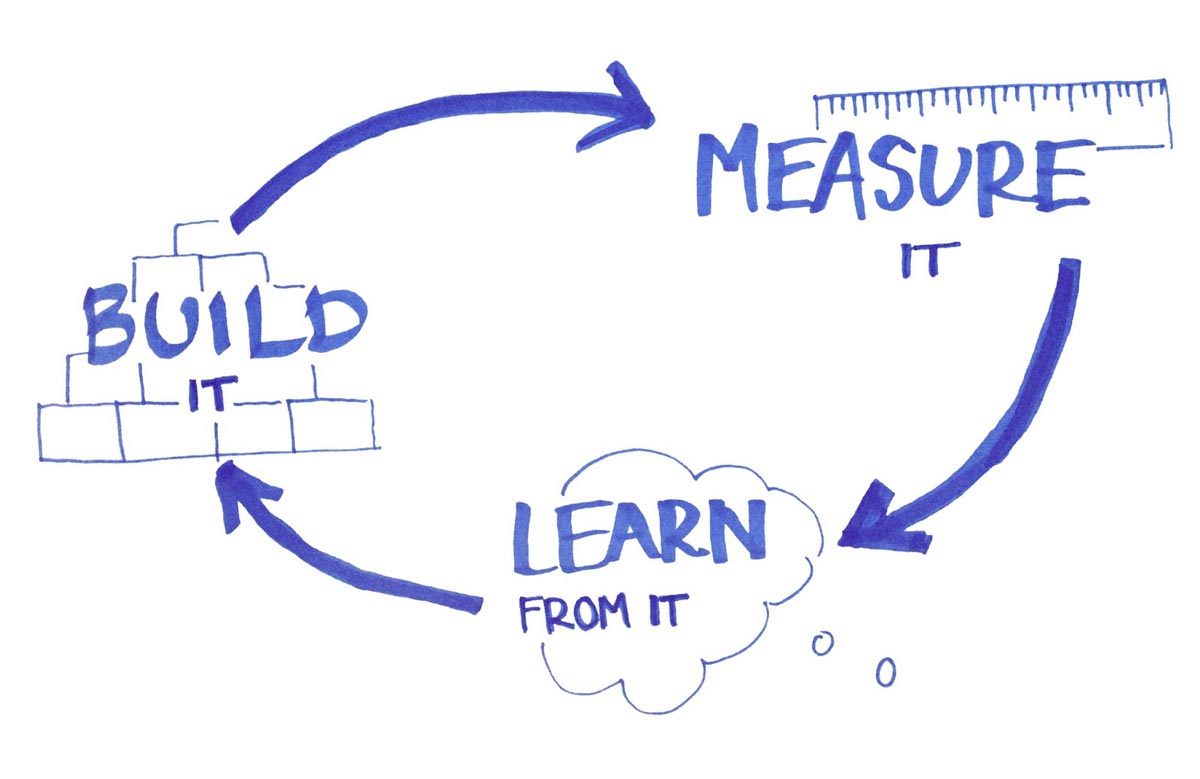 The concept is called differentiated product innovation (DPI). The idea is to think about innovations differently. We need to look at new ways of thinking about products and how we can find new ways of creating value. We need to look at our customer requirements and what is lacking in the market to develop products that offer what is missing.
To achieve product differentiation, we need to see things differently.
There are two types of innovation.
Innovations that are new but have been done before, with new methods and processes.
And innovations are unique to the market and completely different from anything else.
The former is easy to understand. You need to find the right processes and methods to improve the process. This can be very straightforward, especially if you follow proven methods. But the unique innovations are harder to grasp.
You need to look at the problem differently. How does the product differentiate? What needs to be different?
This is where DPI comes in.
When trying to create a unique product, you need to go into your head, think about what you want to do differently and then work out how you can do it.
Here are some tips to help you get started.
Focus on solving a problem. What problems are there in the market? Is something missing?
Define the problem. Make a list of the problems and the customer's needs. This will help you focus on solving the problems.
Look for gaps in the market. Look at the market; what do you see missing? Where do the customers need more?
Understand your customer. Who are your customers? Who are they, and what do they want?
Make a wish list. Think of everything that is missing in the market. This is your target market.
Research. Think about how you can solve the problems.
Plan for the future. Make a plan to solve the problem.
Make it happen. Start doing it.
Measure. Measure the results.
Repeat. Repeat what you are doing.
Celebrate. Celebrate the success.
Conclusion
If you've ever asked yourself, "how can we differentiate ourselves in the marketplace?" you have a reason to read this article today. 
In business and commerce, many companies often offer similar or the same products and services. This means you must do more than just provide a product or service. You need to do more than simply convince people to buy from you. You need to make them remember you. 
To make sure that you stand out from the crowd, you need to focus on the differentiators or factors that make your products and services better than the competition. These differentiators can include price, size, features, technology, etc.
Learn what product differentiation can do for your business and get tips on how you can implement it.