Top 5 Best Websites for Bulk Sticker Printing
Simple, fun, and practical, stickers are the stalwart of many business and marketing teams. From promotional stickers for events and giveaways to car stickers, product packaging stickers and labels, there's a sticky label for every occasion. 
Often stickers are needed in bulk, so you need a reliable supplier who can provide volume, print quality and a fast turnaround, all at a reasonable price. We list some of the best websites you can visit if you want to place an order for bulk sticker printing. 
1 – Bizay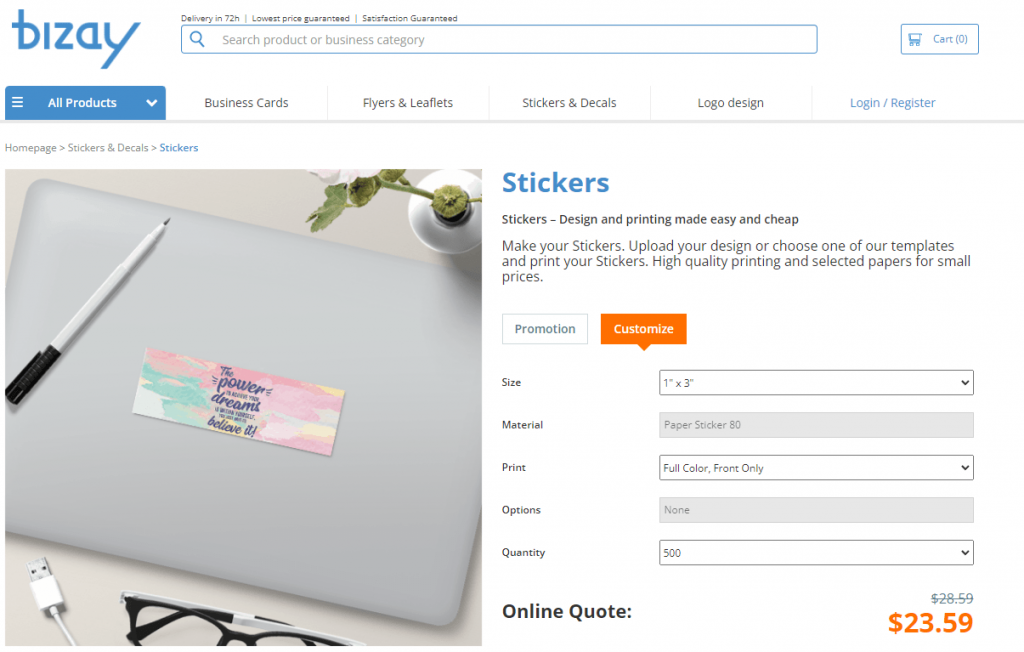 With a print range from small orders of 25 to significant quantities of 250,000+, Bizay is one of the best if you need fast, quality  online sticker printing . 
You don't need your artwork as Bizay has a wide selection of sticker design templates that can be personalised for your event or promotion. And the sticker choice includes square or round shapes, five different sizes, full colour or black and white, so cover most sticker requirement bases. You also get a standard 48-hour delivery, offering a price match guarantee.
2 – Fast Print
Fast Print is a versatile sticker printer that offers bulk orders up to 2,240, so not as extensive as some others. But they live up to their name and offer next-day delivery on all orders. The choice of designs and styles is good, with gloss, matt, transparent and metallic on offer and custom sizes to fit your brief.
They also offer two design packages: Basic, which means you use their templates or Pro for more custom design. And we like that the minimum order is set low at 70 as it means they can cater for all businesses and individuals and their sticker needs. 
3 – Banana Print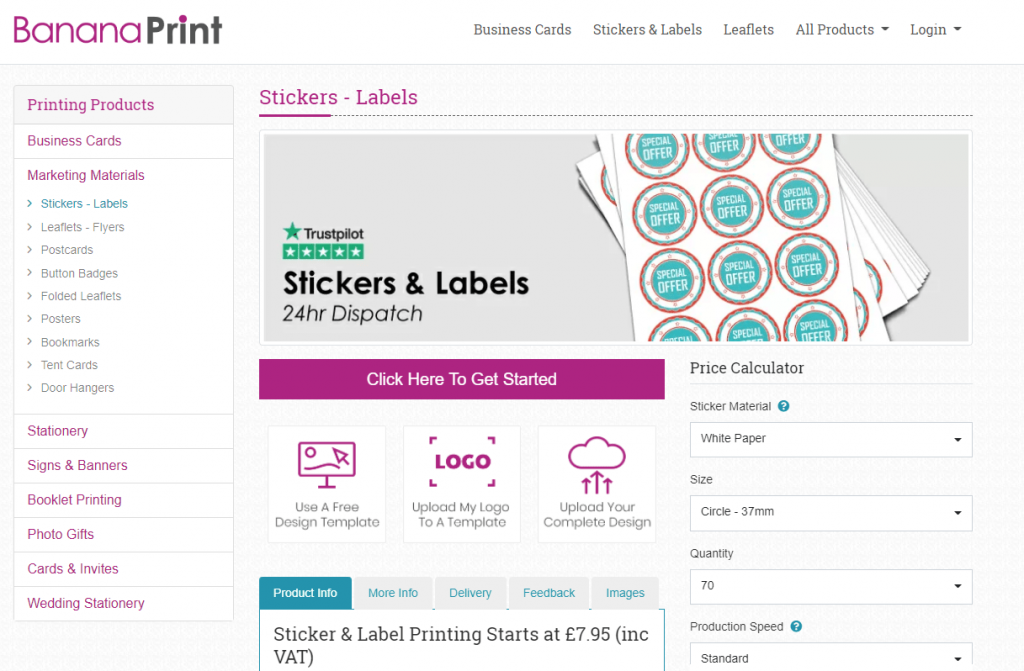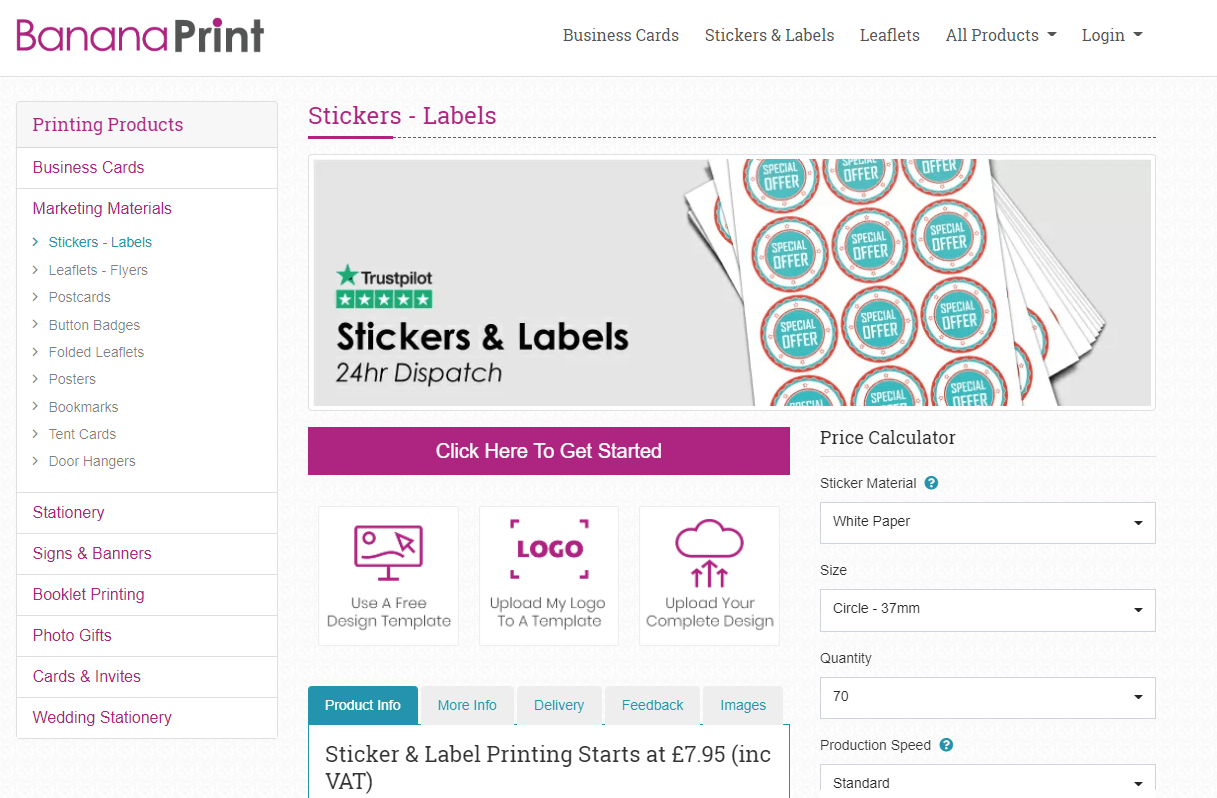 Offering 24-hour dispatch, Banana Print is a good option if you need your sticker fix fast! They can do a decent bulk print run, maxing out at 4,500. However, their additional extras are a little limited, and they don't currently offer a custom design service.
But you get high-quality printing, four sticker shapes and core sticker sizes, and a choice of over 100 design templates if you don't want to use your own. 
4 – Digital Printing
Digital Printing offers a wide range of products, from small promotional stickers and product labels to vinyl floor stickers and larger format commercial designs. And their upper limit of 7,000 works well for most requirements. 
The core sticker comes in five shapes; the sizes can go up to A3. And for outdoor use, you can opt for their water-resistant adhesive. The design templates are on the basic side but offer full colour and options to upload your logo or own artwork. 
5 – Sticker Gizmo
With Sticker Gizmo, you get a maximum bulk order of 50,000, so that's plenty of stickers to go around! And whether you go for a large or smaller print run, you get access to a good choice of papers, sizes, and designs. 
There are also 15 paper types, including fluorescent and holographic vinyl. And we like the fact that their adhesive is biodegradable. Plus, you get free delivery, although you have to pay extra if you need a faster turnaround.