The Importance Of Using Video Content in Marketing
Content can come in many forms. 
Social media posts, long-form articles, infographics, blogs, polls – it's this level of variety that highlights precisely why so many people within the marketing hemisphere believe that content is king. 
And, while they're not wrong, there is one particular type of content that currently reigns supreme above all others. I am, of course, talking about video. 
The Rise of Video Content
Back in the old days, content channels largely came in words and pictures in media like print adverts, newspapers and magazines. 
However, as time has moved on and technology has continued to advance throughout the decades, the rise of the internet has since given way to a whole host of new and exciting forms of content. 
Video is one such example, and we're here to teach you all about it, highlighting some of the critical statistics and research-backed reasons why we think it is a must-have within your content strategy. 
1 – Consumers Love It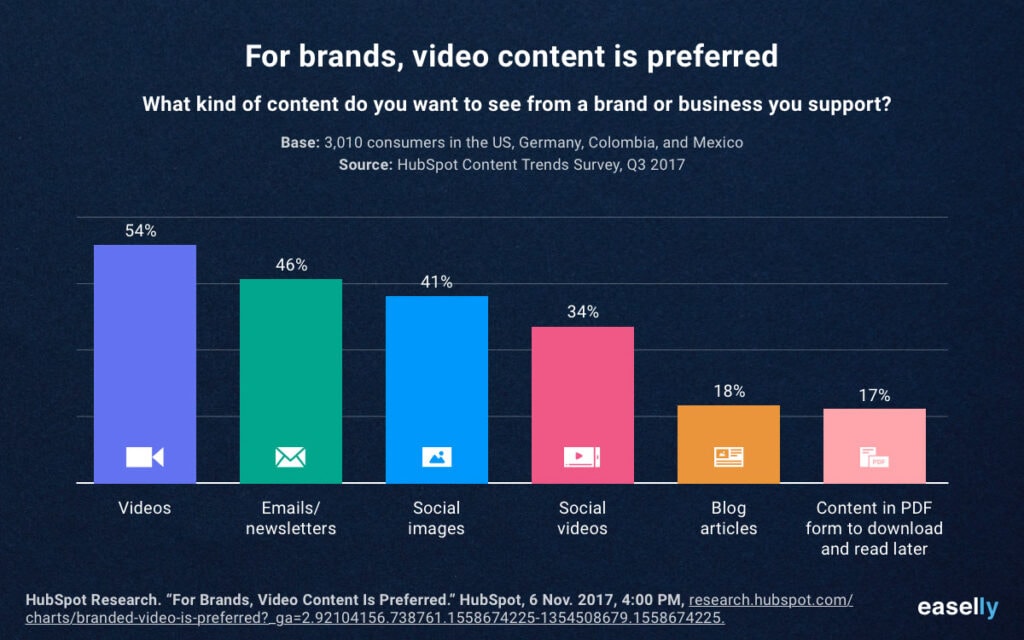 If this reason alone isn't enough to persuade you, then you could be seriously missing a trick. 
Consumers live and breathe video. You only have to look to platforms like YouTube or TikTok to see how obsessed we have all become with staring into our phones, especially during the pandemic. So, why not use this to your advantage? 
According to research by HubSpot, for example, approximately  45% of people worldwide  spend at least one hour watching video content per day. 
This should, therefore, set your consumer behaviour alarm bells ringing since this represents a huge market to tap into. 
What's more, it also proves that it's not all about short snappy videos like the ones you see on TikTok or Instagram. 
Instead, it's crucial to find the right balance between quality and quantity, providing your target audience with plenty of juicy marketable content to dig their teeth into. 
That's precisely what the boys at STORROR did, after all, and you only have to look at their  6.5 million-strong base  of YouTube subscribers for proof of that. 
As a result of the engaging videos they've consistently uploaded, they have now gone on to work with some of the biggest names and sell their very own  parkour shoes  and merchandise off the back of it; with the right level of time and attention, you can do the same. 
2 – It Offers A Great ROI  
Good marketing is all about drawing a target audience in, encouraging them to convert, increase your number of sales , web traffic and domain authority. 
In other words, you need to guarantee your money is well spent so that you can ensure you or your client gets as good a return on investment as possible. 
This is where video content can help. 
In the following research by Wyzowl back in 2017,  83% of people  who used video as part of their content strategy believed it gave them a good ROI. 
However, 81% of the respondents also stated that using it had led to an increase in sales. 
Therefore, whether used as a supportive form of media or as a sole marketing package, video content should be a bit of a no-brainer for generating more engagement and sales. 
3 – It's Key To Future Successes
Another key reason why video content is such a powerful tool comes through how future proof it is. 
After all, video content is here to stay, and more and more content marketers around the globe are starting to realise that. So, it's crucial that you're not left behind. 
As the Content Marketing Institute highlighted  in their 2019 report , for instance, B2B and B2C marketers are currently waking up to video content's prowess, with 30% and 34%, respectively, stating it'll be critical to the future success of marketing. 
As a result of this, 60% of B2B and B2C marketers currently use video for marketing, demonstrating just how important it can be irrespective of the specific industry you work for or in. 
While the common marketing belief may be that 'content is king', perhaps it's time for that to be updated. 
Thanks to video content, marketers worldwide are now able to reach a much wider field of consumers, build their domain authority and  improve their sales  through a steady stream of informative content. 
So, why wouldn't you want to do the same? 
As the evidence and statistics above should now prove that you could seriously be missing a trick without using video content as part of your content strategy. 
Surprising Ways Video Content Improves Your Website
There is no doubt that this type of media is taking the internet by storm regarding video content. 
The beauty of video content on your website isn't just in its ability to increase traffic and overall exposure for your company; it also improves the overall experience for visitors.
This blog post will discuss ten surprising ways that video content can improve your website.
Reduces Page Load Time
If you're not using video content on your site, then the chances are that visitors will be forced to stare at a blank white page while the entire website loads. 
Suppose viewers come back once it is loaded, or they would leave and never return because of how long it took for the site to load. This instance can severely hamper your company's online presence .
Video content is a great way to fill up an otherwise "empty" space on your page and help it load more quickly for visitors. It will make sure that once they arrive, the site loads faster than ever before.
Video content can also help improve the  overall layout of your brand  and the navigation of your website. 
With video, you will create a simple menu incorporated directly into the video itself; this is much better than having multiple pages with separate menus or buttons on each one.
Videos are especially useful in making it easier for visitors to find the section they want quickly and easily.
Strategises and Improves Internal Linking Structure
You can also use video content in a way that links all of the pages within your website together. This is done through specific video descriptions and titles, including keywords related to other parts of your site or business.
The goal here is to make it easier for visitors to find what they are looking for on their own without relying solely on search engine results .
This gives you an edge over your competition when it comes down to positioning yourself as one of the top websites online.
Improves User Experience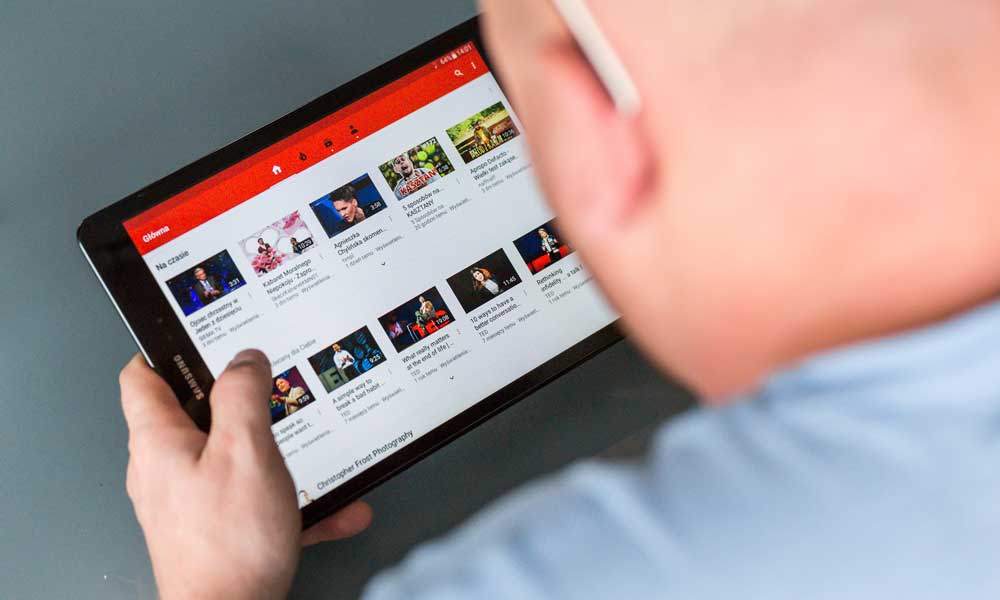 Video content improves the user experience and builds trust with users. 
Instead of focusing on video length as a way to measure engagement (or lack thereof), focus more on the quality and effectiveness of your videos.
Creating short and precise videos is most  beneficial for your business . 
Users can make better decisions with the information they have been given in an easy-to-digest format. You may be surprised at just how much traffic you can drive to your website by using short snippets of video.
SEO Benefits from Video Content
Videos are handy tools when it comes to SEO (search engine optimisation). 
This type of marketing strategy is all about making sure that your website is easily found online through various search engines; using video allows you to expand upon traditional keyword research tactics while increasing traffic overall due to increased exposure on the internet. 
When people use specific keywords, it is more likely that they will see your video content because of how quickly and easily search engines can find them.
When it comes to search engine optimisation, video is one of the best tools on the internet today.
Mobile-friendly Website
One of the other great benefits of video content on your website is that it makes for a much more mobile-friendly site. 
Since video requires so many different types and sizes of screen resolutions to work correctly, having videos embedded directly into your page allows you to make sure visitors can watch them no matter what kind or size device they are using.
This also benefits making sure mobile users stay longer on your site because there's less chance that their screens will automatically switch over when browsing from one platform (i.e., desktop) to another (mobile).
A recent study found that 58% [of respondents] said they would not recommend a company with an inaccessible website which made clear how important it was for companies to ensure that their website was mobile-friendly and able to adapt to different types of screens.
More interactive than text or images
By including video content on your website, you are allowing visitors to become more engaged. Video is more engaging than images or text alone because it offers a chance for the viewer to participate by listening and watching at their own pace. 
Viewers can also visualise what they're looking for, which drives their imagination.
More importantly, when creating and designing videos, you must make sure you use video voiceovers for informational messages and  add relevant audio to your video . 
When it comes down to improving your business's overall success online, simple and high-quality video content is an excellent way to go.
Video increases traffic success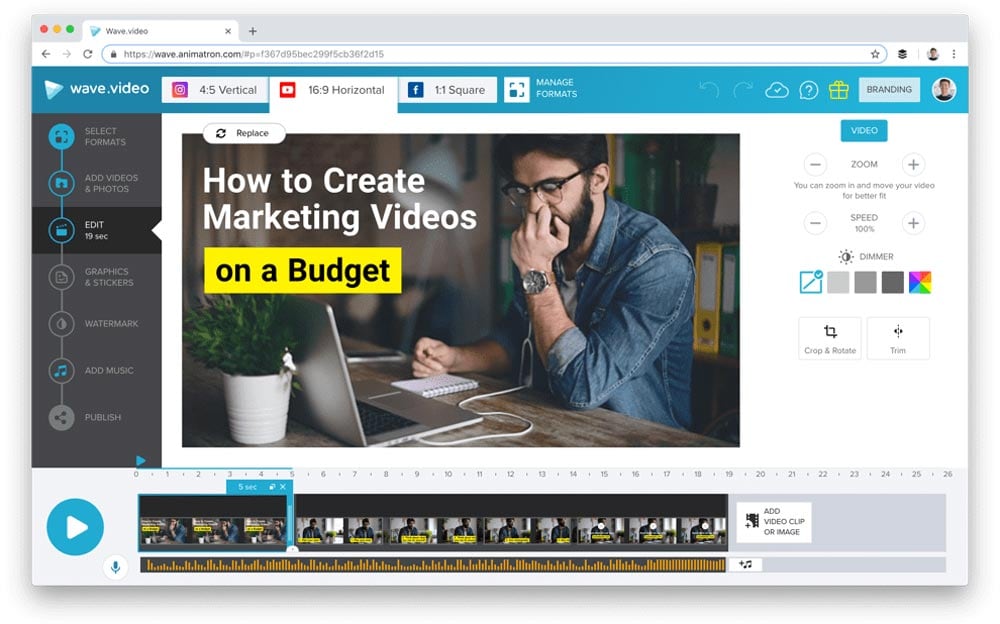 Video can be used as part of your overall SEO strategy because search engines will reward websites with relevant videos with rankings higher than those without it. 
You want people who find themselves searching about specific topics related to what you're trying to sell—and then direct them back towards your website so they can purchase from there instead! 
With this in mind, video is an integral piece of any business's digital marketing strategy today.
Can increase traffic and conversion rates
Video content increases traffic, conversion rates , and overall website exposure. 
For this type of media to be effective, it must fit seamlessly into the user experience and offer a clear call-to-action that leads users back to your leading site or social pages. 
If done correctly, adding s video can improve your website's traffic, conversion rates, and overall exposure.
Video improves user experience
Video content has the power to increase conversions, build trust and improve user experience. There are many different types of video content that you can use for your website (including product videos or how-to guides), but make sure to keep them short and effective.
For this type of media to be effective, it must fit seamlessly into the user experience and offer a clear call-to-action that leads users back to your leading site or social pages. 
Adding video can improve your website's traffic , conversion rates, and overall exposure if done correctly.
Improves website conversions
One of the most surprising ways video can improve your website is improved conversion rates for products or services.
People are more likely to purchase on your site after watching a short video snippet because it helps them visualise what they will be getting if they buy from you, thus improving conversions.
Additional Ways to Improve Website Engagement
Study your Audience
It is important to note that video content and how you use it online should represent your audience. This means knowing who they are, what type of content interests them, and how this will help improve their overall experience on your website. 
Conducting surveys would be the best way to find this out. Make your survey questions short and simple. It would help if you avoided lengthy questions to avoid taking too much of their time.
The results of your customers' feedback would show you what types of video content would be most beneficial to their needs and wants, which should provide you with the knowledge needed for creating your videos.
Understand Your Competition
Competitive research plays a significant role in this regard; make sure you know what other people or brands within your industry (or those with similar goals) are doing when utilising video to benefit their customers' needs. 
Some ideas include: 
Who else is producing videos? 
What topics do these cover? 
How frequently does new material come out? 
Is there any interaction between other users and viewers during live streams or recorded footage? 
If so, can you take any ideas from this?
Important Factor in Your Businesses Growth Strategy
As time goes on, more companies are beginning to understand how important it is to use video content within their marketing strategy . This will attract and convert more leads, which will expand your business in the long run.
Video content is also essential to use when it comes down to identifying what other businesses are doing well within their industry. 
You can do this through videos that review specific products or services that you may find interesting enough to add to your own strategy later.
Maintain Consistent Content
When it comes down to video content, you will want to ensure that the information presented in these videos is consistent with what visitors are reading on your website. 
If they see a difference between them, it may discourage them from returning or sharing any of your pages online.
Breaking up Video Content
For those with a lot of video content to share, it can seem like an impossible task. When you have so many videos that need to be shared with the world, breaking up your video content comes in handy. 
You can break apart these videos into smaller clips or episodes for easier consumption by visitors and sharing across multiple platforms at once.
Add Subtitles
Subtitles draw in more viewers who don't know English well, allowing them to understand what is being said in the video they are watching regardless of their mother tongue. 
Adding subtitles to your videos can improve overall viewership numbers as it provides another medium through which individuals may access information about your business or industry.
Add a Transcript
A transcript is different from subtitles. It allows users to search what was said throughout the video instead of watching every minute to see if they hear anything relevant to their needs. 
It gives them another opportunity to gain information about your business or industry. It also improves SEO metrics by including targeted keywords for viewers searching on specific topics mentioned during the video content. 
You can then link those words back into particular sections of the written transcript, so anyone reading through it will exactly find what they were looking for without having even viewed any part of your video. 
Lastly, transcripts increase user engagement as they provide an option between simply sitting down and watching an entire piece or choosing not to watch at all.
Customise Thumbnails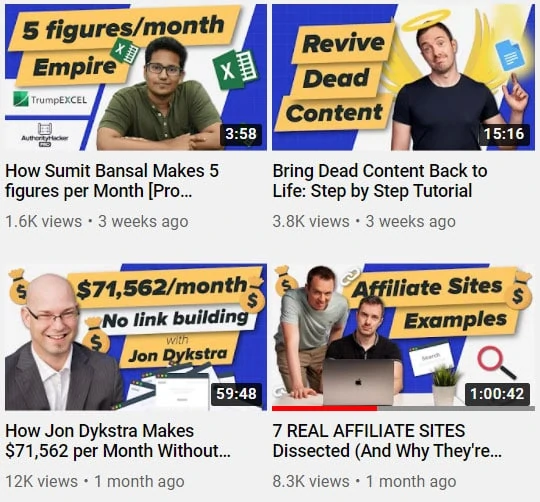 A video thumbnail is designed to provide a sense of the content within the video. Thumbnail customisation lets you make sure your videos can stand out against others on YouTube, Facebook, or anywhere else they may appear online. 
Customising thumbnails also provides an opportunity for viewers to grab their attention before clicking play and the potential to turn them into customers later on down the road!
Collect Email Addresses
Improving website engagement should not be about engaging with new visitors only. Improving engagement should also improve the ability to drive viewers back to your website. 
You can do this by collecting users' email addresses and sending them new content and website updates. But, you should correctly collect email addresses. 
The most popular and effective ways of collecting email addresses are through subscription or newsletter popups and email sign-up forms on the website.
Add a Search Box
Adding a search box to your website can be a handy tool for users. It also improves SEO metrics, which means the videos you post will rank higher in Google's results pages when people search by video topic. 
If you have any list or article on your blog, consider including a relevant question before each one and then directing readers toward one of your videos that addresses it directly using this simple form.
Final Thoughts
Video Content is one of the best tools in increasing website engagement. 
Improving website engagement may be an arduous process, but it doesn't have to be. 
Creating videos has been widely accessible online, which means that you don't have to go through the expensive filming and editing process. 
The only important key is finding the right video editing tools and video content for your website.
With these five surprising ways we discussed, you should feel more confident about improving engagement rates and overall success online.