7 Tips For Businesses To Increase Online Sales & Web Presence
No matter whether it's a big e-commerce giant, Amazon, or a small online bakery, boosting online presence to increase online sales is the primary motive of any online business. 
Heading this primary motive, they endeavour to come up with effective strategies and new ideas that can bring them beneficiary results. 
Making a business, especially small businesses, succeed in the online market in terms of sales, and web presence seems like bowling a strike, which looks easier than actually, it is. Yes, that's right.  
Several online business owners overlook the essential concepts that include web optimisation, not having a local listing online, and other points that further act as a barrier in achieving the set milestones. 
If you are a small online business owner, then you should not ignore such silly errors as it can impact your  local SEO . 
If you are in a dilemma of what to do or not, then this blog is undoubtedly for you. 
Fortunately, there are several ways to help you increase online sales and strengthen your online presence in the online marketplace. 
In this post, you'll go through a list of the best tips that will work best in terms of sales and winning customer loyalty through the web. 
Check out the below-listed points and put them in your practice today. 
Let's get started.
Keyword Research
Keyword research can help you to make way for the high number of visitors on your site by increasing its online presence . Yes, it's true! 
Before we discuss its importance, take a look at what keyword research is. 
The term keyword research refers to discovering new words and sentences that online users or customers usually search for. 
It helps the customer to find your business, searching a particular keyword on Google and other search engines. 
Providing fast, honest answers to questions that potential customers have about your offerings is an excellent way to increase sales, as the more attention you are perceived as paying to potential customers, the more likely people are to want to buy from you. – WordStream
For instance, you own a window repair store in Miami, Florida. In such a case, the keyword for local search will be "window repair in Miami." 
Because several other service providers are also working harder on this keyword, so you can go for a specific keyword that has less competition like "office window repair in Miami." 
A little bit of focus while conducting keyword research will surely give you incredible results. 
For fruitful keyword research, you can take the assistance of several tools like Google Search Console, Ahrefs Keywords Explorer, SECockpit, Google Keyword Planner, KeywordTool.io, Moz Keyword Explorer, etc. 
Interact with Your Targeted Audience on Social Media
When it comes to local or small businesses, then most of the people assume that there is no better way to reach the audience than implementing traditional advertising techniques . 
We are living in 2020, where new technologies and innovations are surprising us with their features. 
Gone are those days when there is no scope for local businesses to reach people around the world. 
Today,  social media platforms  like Instagram, Facebook, Twitter, etc. have emerged as the best medium to reach your targeted audiences. 
Build Trust with Testimonials, Associations, and Case Studies Many companies already understand the importance of social proof, but if you don't currently have a way to promote customer trust on your website , then you're missing out on its rewards. – Convince and Convert
As a small business owner, you are very well aware of the importance of interaction with your audience, and social media platforms help you to do that. 
Yes, they allow you to interact with the followers regularly. 
Even existing customers appreciate this way of interaction as they feel that their inputs and concerns are valued, and at the same time, you can even build trust among them. 
Your active presence on social media platforms will help you to know what your existing customers are thinking.
Meet your customers where they are on social media It's one of the best ways to drive new visitors to your store, convert them into paying customers and re-engage them to buy even more. – BigCommerce
Invest in Paid Advertising on Google (or Other Search Engines)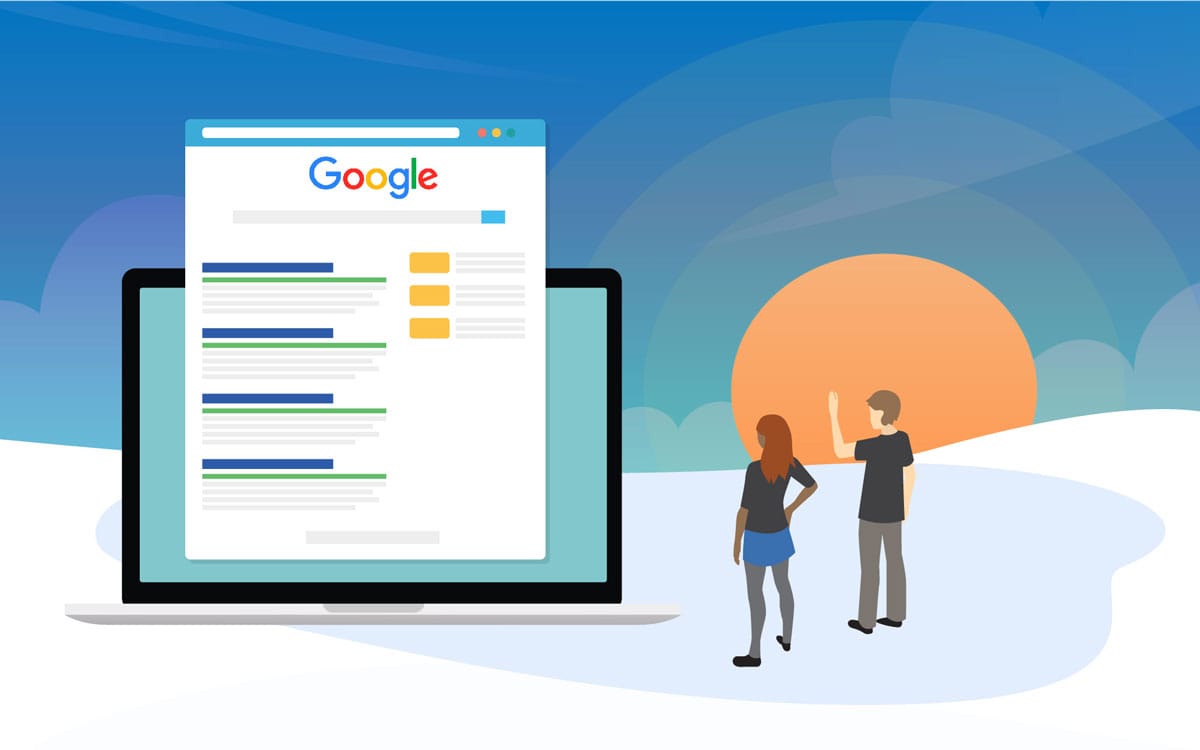 Another smart move you can opt for is investing in paid advertising on Google. 
It is one of the best strategies to increase online sales as well as the brand presence of your business. 
No matter what your business is, you should target the search that is relevant to yours. 
With the help of Google paid advertising, you can target specific keywords and choose categories, demographics, and geographic factors. 
Google advertising is undoubtedly considered the most expensive way to gain traffic and sales. 
But at the same time, it is one of the most effective ways to promote your local business if it is appropriately utilised. 
If you want to double your results, you can either double the number of unique visitors (very expensive), double the conversion rate (possible, but increasingly harder), or double repeat purchases. – CXL
If you have a big budget, then you should go for this impressive way to increase online sales and highlighting your brand in the online marketplace. 
There are several blogs published on different websites describing the benefits of Google paid advertising concept and how it can be beneficial for a small online business. 
Proper Keyword Placement
Sale
When you get a bunch of low-competition keywords having the high chances to rank, the next step is to accomplish the proper keyword placement in your website. 
When you position the keywords at its right place, then you can improve the ranking of your business. 
I've had pages leap from a one per cent conversion rate to a 4.5 per cent conversion rate just by testing out different headlines. – Convince and Convert
Do you want to know what they are? Check out the below-listed points:
Website URLs:  Adding keywords in your domain in the URL of essential pages like home page, about us page, contact us page, services page, etc. will drive the traffic on your site. If your domain name doesn't include the keyword, then there is nothing to worry about. URLs (with inserted keywords) can still play a significant role in achieving your small business milestones in terms of sales and web presence.
Here's an example – www.domain name/keyword 
Meta Title : Another ideal position to place your keyword is the meta title. You can include the keyword in the meta title (make sure that meta title length won't exceed 60 characters). By doing this, you can rank better on local searches.
For example, "Office Window Repair at Best Price | Window Repair"
Optimising your title with keywords in such a way will not only match the customer searches, but Google also boosts your business for this term. 
Meta Description:  The last element on our list is the meta description, whose optimisation can boost the sites' traffic. Meta descriptions are shown in those short blurbs that you can see below the meta titles in the search results on Google. Meta descriptions are always considered essential in terms of ranking, and that's the reason why digital marketers never overlook this part of their strategy. Add the keywords in meta descriptions but make sure that it won't exceed 160 characters. With the assistance of free WordPress plugins like Yoast SEO, you can come up with a perfect meta description for your website pages. Keep it short and relevant!
Make your landing page match your ad If you're using paid ads as part of your sales strategy, there's a simple tweak that will increase your conversion rates and skyrocket your sales. Instead of split-testing a variety of ads and landing pages, work on making them correlate. – Neil Patel
Participate in Industry Forums
The next tip on our list to improve the ranking and increase online sales of your small business is participating in industry forums. 
Nowadays, several industries give a platform to enthusiasts to gather and discuss their brand and their offered services. 
Industry forums are a great place to let others know what your business is all about and what others are doing. 
It helps you to stay up-to-date on the developments of several industries. 
But at the same time, there is one thing that you should keep in mind while saying yes to industry forums is that it doesn't allow you to kick-off the promotion offers. 
Forums are limited to adding value, demonstrating expertise, showcasing your most valuable content , and becoming part of the conversation. 
When you make the best use of industry forums, then you will get the impressive results in sales and web presence.
If your product offering is appealing to your target audience and the price point is right, then poor usability is usually the reason for a low conversion rate. – Exposure Ninja
So, you can say yes to this tip while finding the right way to reach your business goals. 
List Your Website in Online Directories
Listing your business in the local directories is a great way to let search engines like Google know that your business is in the area. 
The thing you need to remember while getting listed in online directories is to be consistent with NAP (name, address, and phone number). 
They should be the same everywhere. 
If in case they are not the same, then it can put a diverse impact on your SEO and hence, affects the ranking and your online presence in the online marketplace. 
Here we have come up with a list of top directories where you can get your local business listed. Take a look: 
Google My Business
Facebook
Yelp
Foursquare
TripAdvisor
Super pages
Infogroup
YP
Factual
Best of the Web
City search
Bing
Yahoo
Acxiom
DMOZ
BBB
Optimise Your Google My Business Page
The last on our list is GMB or Google My Business Page optimisation. 
It is also one of the most effective practices to follow to increase online sales. 
With GMB, you can appear on their local three-pack that drives the impressive results. 
Therefore, you should go with the optimisation of your Google My Business page. You can optimise GMB with
Business Descriptions
Business Working hours
Products & services offered
Payment methods accepted, etc
Not only this, but you can also even add images, logo designs as well as location to increase the transparency of your business. 
Mention all the possible information about your business you can. 
This saves the potential customer a step and makes it easier and faster to find exactly what they want (so they go to your site instead of a competitor's) – WordStream
Final Thoughts
Small business owners think that they have the local reach. 
But that's not true as now they can take their business to a new level by reaching out to customers around the world. 
Implementing the above-listed tips will surely help you to increase online sales and boost your online presence as well. 
Now you have a complete list of ideal ways that will help you to mark success in your business. 
So, bring them all in practice today!  
Author Bio:  Rio is the founder and CEO of Webomaze Pty Ltd. He believes in serving the IT industry by offering the best possible solutions such as – eCommerce design and development. He works with the best  WordPress developer  with lots of knowledge and skills.
Last update on 2022-09-20 / Affiliate links / Images from Amazon Product Advertising API