Online Branding Tips For Small Businesses
Whether your small business has a few dedicated customers or is in the middle of growth and expansion, online branding is something that you will need to start thinking about.
This doesn't mean merely re-using your  branding strategy  for your in-person store if you have one. 
Online branding requires you to place greater importance on logos, graphic designs, and themes as well as tone, style, and voice.  
Since strong online brands are more likely to be recognised and stand out from competing brands, you want to make sure that your small business is differentiated in a place where big and small companies are on a level playing field. 
Just as a big business is likely to gain traction, your small business has an almost equal  potential to go viral .
With this in mind, here are our top online branding tips for small businesses to establish and grow their presence.
Discover your customer segment
Who are you expecting or hoping will purchase your product? Whose needs are you seeking to meet? 
These are the questions you'll need to answer to discover your target consumers.
Market segmentation  is the act of breaking down your potential and existing customers into unique segments. 
This helps you to determine the customers whose wants and needs are carefully matched to your service or product.
Segments can be created based on  demographic factors —such as geographic location, income, education level, gender, or age—or psychographic factors such as lifestyle, personality, and values. 
A combination of unique factors that are possessed by your customers will help you figure out what type of person is most likely to be interested in your offerings.
So,  how do you determine your target market?  
One clue is to look at the people that purchase from your business already. 
Even if your existing customers appear a diverse bunch, the chances are that they are going to share one or two common characteristics. 
Once you start to identify commonalities between your existing customers, you can start using these details to refine your current consumer base into a target market. 
You can also check out the competition, as well as looking to social media and website analytics to get a better understanding. 
Who is attracted to your product category, and who has purchased and left positive reviews for your competitors?
Finally,  social media analytics  can be highly effective when it comes to filling in the gaps in your consumer analysis. 
They inform you who is interacting with your social accounts and how often, which might allow you to differentiate your in-store customer base from your online followers. 
Once you have your customer segment, draw a profile or persona of your typical customer based on your chosen criteria. 
Now you should have a better idea of how to engage the right audience to help your online branding efforts land its mark.
Differentiate from the crowd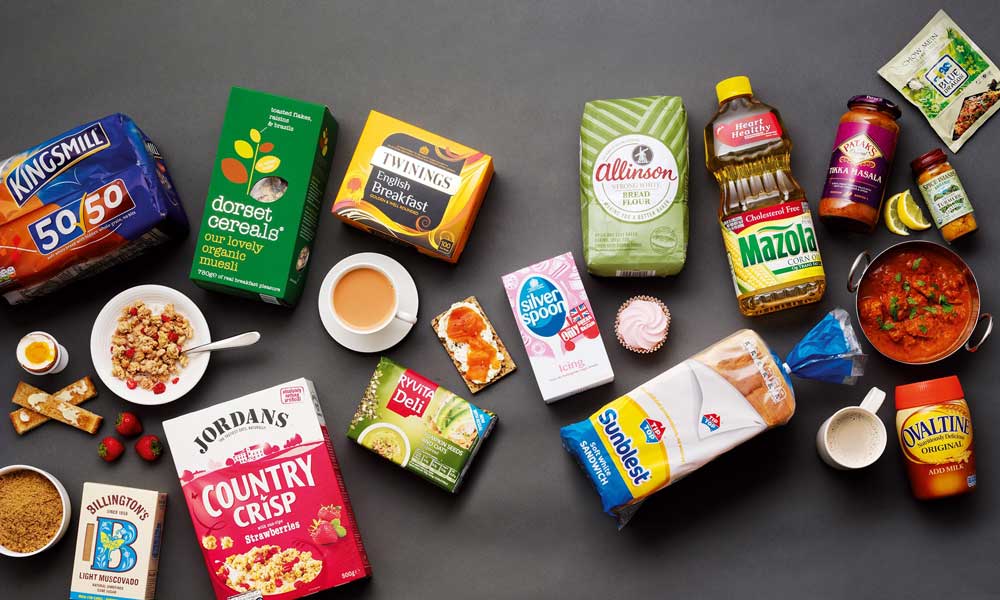 When moving your business online, your business will likely face the initial struggle of getting noticed and  generating leads  through your website,  online forms , or social media.
A significant part of standing out is to have points-of-difference or differentiating factors that distinguish your product from that of other competitors.
Think back to the origin of your product or service. 
Was there a particular reason for its creation, such as a gap in the market? 
Maybe you found that similar products did not quite have what you were looking for, and decided to develop your own version of this product.
Another way to  identify your points-of-difference  is to make a list of your main competitors. 
You can then start to think about why a customer may purchase from you instead of them, and vice versa. 
These techniques will help you land on the uniqueness of your offering and core promise it seeks to deliver.
It is not just enough for your online branding to be different from your competitors, however. 
As a business owner, you'll need to actively advertise and promote your differentiating factors online in a visible manner.
This can include describing it on your front page, displaying a brand motto or slogan that captures the essence of your product or even sharing customer testimonials of what they found to be the highlights of their user experience. 
You might even  start a podcast  and interview your customers about their experiences.    
The best points-of-difference should not only be unique amongst the competition; it should contain something that people value and actually desire. 
For example, your online bakery business might have unique flavours and desserts that are yet to appear in other bakeries.
The next essential criteria are that you can deliver on what you promise. 
Ensure that your point-of-difference is not too good to be true, and be ready to describe to customers online how it makes your business special.
Create consistent, visual online branding
Part of maintaining a strong brand identity is to keep consistent branding online. 
Key visual elements include logos, slogans, colours, and themes on your website, app, and other platforms.
For example, you should carefully consider your logo design as it is the first thing that small companies think about when it comes to building visual identity. 
It is also going to be a consistent mark across all of your advertising, so ensure it's one that'll stick.
Creating a consistent visual identity  is not only crucial to being recognised, but it also means incentivising new customers to try out your products. 
If your visual elements can convey attributes or benefits of your product, your brand is more likely to be remembered by customers who come across your business. 
If you already have an existing store, ensure that your online branding aligns with your in-store brand identity so that your customers can quickly identify you digitally.
On the other hand, it is possible to end up focusing too much on your branding's appearance, resulting in your forgetting about the importance of your actual content. 
This can evolve into a lack of substance in your marketing, and this can hurt your bottom line.
Just remember that your visuals will play a part in your overall branding strategy as usually, it'll be the  first impression most people have , and will thus play a vital role in the purchase decision-making process.
PRO TIP: A brand can be visible and consistent even at the link level. Short branded links are now a best practice on social media and a great way to connect online and offline channels. They're known to increase trust between the brand and the customers , as well as increase engagement and click-through-rate. You can create short branded links using a platform like Rebrandly URL Shortener.
Manage your voice and tone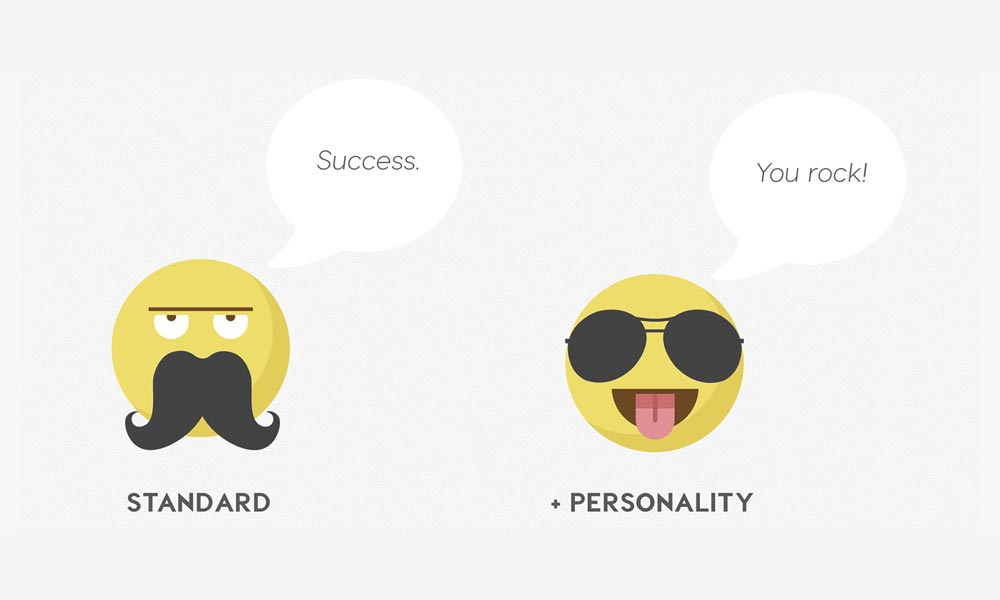 Finally, it's also essential to define and document a consistent tone and voice of writing for your company. 
Your voice matters because your writing should reflect the brand personality through your content's tone, style, and mood.
Think about the writers you like and don't like. 
No matter the subject of their writing, you will probably find reading works by your favourite writers to be a much more enjoyable experience because you enjoy their style of writing. 
Meanwhile, there may be writers whereby you will not read their work because you don't like their style or tone, e.g. it may appear condescending or snarky. 
A strong voice will help you to stand out and make every word count. 
This is going to help you to establish consistency across your body of work or your website. 
Without a  clearly-defined communication style  that is consistent across your various media, you risk not grabbing the attention of your readers so that you can begin to build a relationship with them. 
To develop and discover your voice, there are a few things to think about. 
It would help if you considered what you want to communicate about your brand online. 
If someone asked you to describe your business with only a few adjectives, what would you choose?
It would be best if you also thought about your target audience and the purpose of what you are writing. 
Do you want to motivate, entertain, or inform, for instance? 
If your focus is entertainment, for example, you might lean towards a more conversational tone with a writing style that is concise and easily digestible.
By considering these factors, you will be able to find the tone and style right for your content. 
This means you'll attract not only more customers, but also the right kind of customers that are best suited to your product and its intended usage.
Takeaways
As a small business , you might have already mastered some of these online branding tips while others are slightly more foreign to you. 
But to maximise your progress in establishing a successful brand online, you will need to develop all of the advice by experimenting and discovering what works for you.
Discover your customer segment  – break down your customers into a specific market segment who have the greatest need and purchase potential for your product
Differentiate from the crowd  – evaluate what makes your brand unique from the abundance of competitors across social media and online platforms
Create a consistent visual identity  – help online customers find you by making your brand memorable and consistent.
Manage your voice and tone  – make sure that your communication style reflects your online branding. Looks aren't everything, so don't forget to align your content with your online branding strategy .
Author Bio:  I'm a growth marketer and content writer at Paperform. I love writing about product marketing, technology and workplace productivity.