Top 9 Marketing Strategies for Small Business
As a small business or an individual looking to create one, you probably dream of someday being a massive player in your field, throwing around fancy numbers and getting mentioned in Forbes or some high profile magazine. 
That's a noble dream and all, but you're still very much stuck in reality at the moment.
And here's your reality; you're still a small business, which most likely means you don't have a considerable capital to splash on advertising and build growth, and as such your best chance at expanding your business and acquiring more customers lies in these top 9 marketing strategies that have been proven to work for small businesses like yours over time.
Some of these strategies are long term plans that might take some time to deliver great ROI; some might generate instant results. 
Some are so simple you might smack yourself in the head for having not thought about them. Some might take you some time to get familiar with. 
But here's what you can be sure of for all these marketing strategies:  they're smart, they're cheap, and they work. 
CC them in this list of top 9 marketing strategies for small businesses and follow them religiously: 
1 – Create a Unique Brand
Oh, come on, who doesn't know this already? 
You're probably saying right about now, but here's the thing,  branding  is so much more than having a fancy logo and colour palette. 
Branding in its most basic, genuine essence is your customers' memory and feelings about your company. 
This determines if you make that Forbes list or pack up shop in your first few years.
So your branding should ultimately be geared at creating unique memories that would be hard to forget. 
This goes beyond your logo design ; it covers every aspect of your business, your products' quality, your actual interaction with your customers on all available channels, etc. 
Your first step in this process should know your customers, a topic we will discuss in further detail. 
This determines your approach to selling to them, and if your interactions will be warm, memorable, and profitable. It should be what ultimately shapes your brand.
 A good branding strategy is to add something unique to your product that your competitors haven't already offered. 
Your business is way more likely to be remembered in this scenario. Whatever unique feature you add should be valuable and smile-inducing. 
Then, be particular about your customer's experience. It's not just about them buying the product. 
It's about how easy it is to buy it and how buying it made them feel. This determines if they will be returning to buy another product or not, which positively affects your sales. 
Every point of contact they have with your "shelves", online if you use an  online store , or at a physical location, should be smooth and unique. 
If you're a business that's specifically into products, then having an online store is a no-brainer. 
It means your prospective customers can reach you or your products without the inconvenience of distance. 
There are several online store builders around you can use. 
The most famous name you would hear around is Shopify. However, there are convenient  Shopify alternatives  you should check out to broaden your options and avoid choice restriction.
Then set up an excellent customer service. Be prepared to respond helpfully to your customers if they ever try to interact with you—every time.
A considerable percentage of consumers would neglect a brand that has poor customer service. You don't want to be that brand.
This particular topic might seem basic or less helpful, but guess what, if you don't get this part right, nothing you ever do will work.
2 – Do Your Customer Research
Okay if you've been researching  how to start your own business , you're probably already familiar with this concept and things like defining your target audience. 
But here's what might be helpful, your target audience is different from your buyers' persona. 
Your target audience is a particular group of people that fits the demographic (things like age, sex, location, profession, location, etc.) of who will be interested in your product.
Your buyer persona includes things like your target audience's psychological and personal qualities—their emotions, fears, actions, likes, dislikes, motives behind their actions, etc. 
You will agree that information like this is gold if you're trying to influence your audience's decision to boost sales.
It would help if you carried out adequate and continuous customer research and online surveys whose data you will use as a foundation for your marketing efforts.
3 – Use Content Marketing 
This marketing strategy could cost next to nothing and take a while to generate results, but it's useful and oh so vital.
Content marketing is simply the process of continually updating your audience with engaging, helpful content that will keep them aware of your brand and promote your products or service. 
The main content marketing channels are your blog, social media, and email., 
There are alternative channels like podcasts, ebooks, and  webinars  that could come in handy, depending on your creative strategy and your business's nature. 
Most businesses or business to customer marketers prefer to use social media and visual content for their content marketing because they're generally the most effective.
Content marketing generates leads for your business, which you can then target and nurture into sales. 
But to make your content convincing enough to turn your customers into leads , you must use the buyer persona you have created to answer questions like what type of content will your audience like? What will be valuable to them, motivate them?
Create content based on these answers and use these to update your audience on the various channels consistently. 
Fail to do this and consumers might forget about you, since you're a small business , and you'll lose sales. 
4 – Do Keyword Research and SEO
If you're serious about your business, then you must have built a website that introduces your brand and offers your products and services. 
Now, you need traffic coming to your website for obvious reasons. This is where SEO and keyword research come in.
Keyword research helps you find out what certain words your audience type in search engines to look for information related to your business or product. 
Here's an example of keywords. Notice how the search engine predicts keywords the searcher might be looking for?
Search engine optimisation is the process of editing your website and content structure to make it more favoured and ranked by these search engines to appear in top organic search results.
Doing these two things well means your website could appear on a search engine's (Google preferably) top page when people ask questions related to your business. And that's absolute magic where traffic is concerned.
To improve your SEO, you should start with a site audit. This is for checking your site's strengths and weaknesses where SEO is concerned. 
You could do this yourself, but SEO is pretty tricky, and you might want to use an  SEO tool . Or if you can, hire a freelance expert from sites like Upwork and Fiverr . 
You should attach keywords to your website and blog content , so when audiences search for a particular topic, your pages appear in the search results. 
You can then direct whatever traffic comes through your blog to a landing page that offers your product.
5 – Make Use of Social Media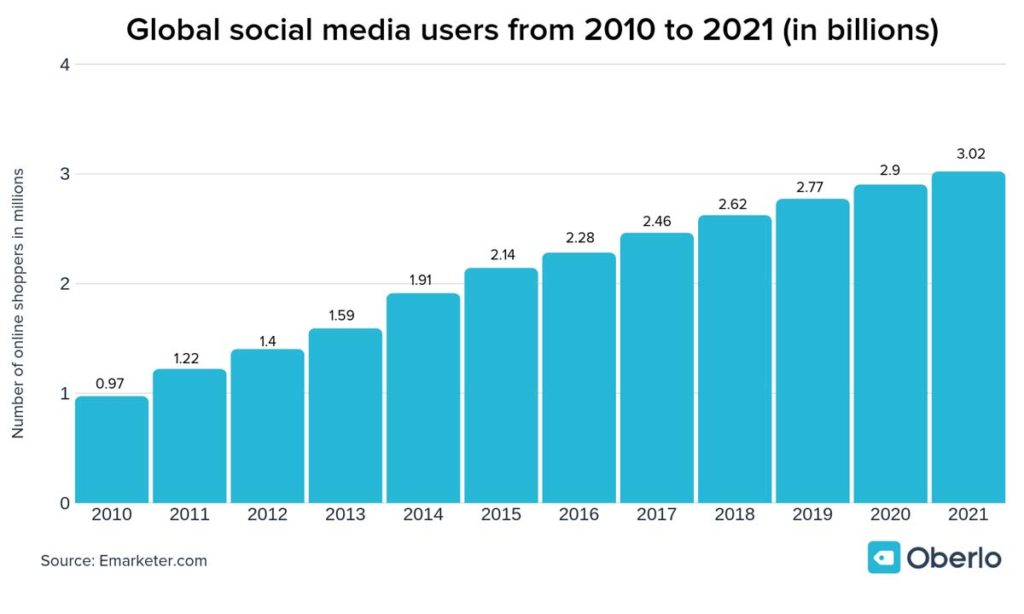 Social media is one of your content marketing channels, and it is such a great way to build a relationship with your audience and potentially turn them into customers. That's why it's one of the best marketing strategies for small business. 
What's more, it's mostly very cheap. Mostly. 
It would be best to have a clear cut social media marketing strategy that will determine what channel and content choice works best for your customers and what periods you post this content, to generate the best traffic. 
Social media marketing  is generally ruled by visual content, so Youtube,  Instagram , and  Facebook  are the most popular and effective channels. 
But then again, your buyer persona is what will determine what channel or content your prospects prefer. 
There are tons of alternative social media channels out there. 
6 – Use Paid Ads
This is probably starting to sound expensive, uh? 
But fret not. It's nowhere as expensive as offline or multimedia ads. At least, not when you're just starting. They are also very cost-effective, that's why most businesses would rather spend money on online ads (search engine and social media) than other channels.
The most popular and effective forms of online paid ads are Google Adwords and social media ads. 
Adwords can automatically put your website at the top of search results. 
Here's how it works; you decide which keyword you want to advertise and rank your page. Then Google collects some amount of money every time someone clicks to enter your website through the ad. This is called PPC, pay per click. 
Now you can reduce the amount of money you're charged per click by having a good quality score. 
Your quality score is determined when Google checks your landing page, keyword relevance, and click-through rate. 
Your landing page is the page customers are directed to once they click your ad. 
It's usually the page where customers see your product and related content on display and will be able to choose whether to make a purchase or not. 
You want this page to be convincing, so make sure you build a very good landing page.
Social media ads like Facebook, Youtube, and Instagram ads are a great strategy because they can make you target your ads to a specific demographic. 
Facebook ads, in particular, are fantastic in that regard. You can target ads to people based on their age, sex, interests, online behaviour, etc. 
You can narrow down your choices and advertise to a targeted consumer base. This increases your chance of getting new leads. 
What's more, it's a pretty straightforward process. Then the ads are usually cheap. 
Facebook is such a vast platform that there's a good chance your customers are on it, despite your niche. 
This is why it's considered the best and most effective social media ad platform , along with the factors mentioned above.
7 – Use Email Marketing
You can't ignore email marketing if you want to have any chance at retaining buying customers or convincing leads to purchase your product or service. 
Often, email can be your best chance of gaining new leads and increasing sales.
Here's what you should understand; many consumers are not going to purchase on the first time they visit your site or marketing channel. 
It's now your job to find a way to get their information from their visit to your site and use these to reach out to them later so you can try and convince them of your brand or product. Email marketing is how you do that. 
The process of acquiring their information based on their interest is called lead generation, and the process of trying to convince them is called lead nurturing. 
Email marketing is a no-brainer strategy for  lead nurturing . 
Now, to capture your leads, you need to offer an attractive offer or product in exchange for your site or channel visitors' email addresses. 
Nobody wants to give away their emails for no reason. Now you don't have to go far for this incentive, make sure it's something nice they can appreciate. 
Once you've collected these emails, the next thing is to build an email list to send your email campaigns. 
Email campaigns will contain valuable content that will also remind these leads of your brand and product.
The  customer psychology  you've discovered through your buyer persona comes in handy here. 
Use it to specialise your content and segment your email lists so your campaigns can be more targeted and effective. 
8 – Use a Google My Business Listing
This should be your de facto marketing strategy if you're a local business targeting local customers. Why? 
Because it contains the power of directing the thousands or millions that live in your locale and need your product to your website. 
Google My Business suggests relevant businesses that are nearby to people. 
If they want a bookstore in Detroit, Google would suggest what it thinks is the best bookstore in Detroit on the search results:
Getting Google to think you're the best bookstore in Detroit, or the best business in your niche in your location is your focus. 
You need to put your business on the map and create a Google My Business profile so Google can recognise it as a listed business in a location. 
Then you can try to rank higher on the list. Editing your profile to be top-notch, posting your reviews and mentions, and having an excellent website will help you with this.
9 – Get Creative
And of course, there are always exciting, unusual methods you can use to attract more customers. 
Human beings are social creatures and like to get involved with exciting things, so you can leverage that by following these creative strategies: 
Build Prize Contests or Challenges Around Your Product.
People love the idea of a challenge, especially if it's exciting, especially if it comes with an attractive price. 
Tie this challenge to your product or brand , or something involving both, and you might end up with a viral marketing strategy. 
For instance, if you sold shoes, you could hold a fashion contest. Customers will easily spot your shoes, and the fashion contest could become very popular. 
Prize contests are most popular on social media because of their visual nature. You could also run them offline.
Offer Branded Merch
This can serve as a form of branding, as you will be giving away free t-shirts and materials that will contain your business' icons and colours.
However, the key is to design this merch as something your target audience would be attracted to. If you're targeting young millennials, who are the most likely to appreciate branded tees anyway, make sure the merch is cool, hype, and very relatable.
Merch could be offered as part of free packages you attach with your product, but only if they align with the brand and product's overall message. They could also be prizes in your exciting contests. 
Partner with Similar or Relatable Brands 
Some businesses are in or related to your niche that are not your direct competitors. Partnering with them is a precious marketing strategy you should consider, especially if they are more recognised than you in the marketplace.
You must both have something of value to add to each other to make a partnership realistic. For instance, a coffee company could partner with one that creates mugs. It's reasonable and very mutually beneficial. 
The two businesses' fan bases will find both brands' products useful and attractive, so they both experience an increase in leads and sales as a result.
I guess it's pretty much evident at this point that you have a lot of new and exciting things to catch up to. 
So, take action, then watch and learn, with a lot of patience and determination (because you'll need it) as these top marketing strategies boost your small business' growth .