Top 10 Effective Real Estate Marketing Strategies
The real estate industry has experienced a lot of ups and downs in the last decade alone. In 2012, the industry hit rock bottom, but since then it had experienced huge gains. 
Today, the field is fiercely competitive, and only those with apt marketing strategies thrive and amass substantial profits.
Just like any other industry, marketing forms a very instrumental aspect of the growth process, especially for realtors. 
Realtors who are yet to master the productive real estate marketing strategies relevant to this field can have it rough getting in front of the right clients. Because they can't get their listings in front of the right customers, realising success and profits may seem like an uphill battle.
In as much as this is a very lucrative market, knowing the right marketing strategies in property sales will give you a competitive edge over other realtors. If you are yet to master the nitty-gritty of practical real estate marketing strategies, don't worry because this post has rounded up ten amazing bulletproof marketing ideas to help you get ahead.
1 – Identify your Target Market
You can't have a practice if you don't have your target clientele. As a successful realtor, this should be one of the primary strategies to get you going. 
You need to find a niche market and focus on it for you to become an expert in that niche. Focusing your attention on a particular niche gives you the chance to find out what currently drives the target market, any potential risks involved plus the short and long-term market direction.
For instance, if you know there is a new major real estate project coming up locally, you could adjust your marketing strategies accordingly to the project. It could be a mall, a major road or a school. Tailoring your approach in this line can prove to be very beneficial.
2 – Establish a Professional Website
As a realtor, it is essential to ensure that you have an online presence. The internet has rapidly grown over the years, becoming a very robust real estate marketing tool that you can take advantage of to reach your potential clients. 
If you have a mastery of online marketing, then you probably understand just how important establishing your website is.
You need to establish a website. It shouldn't just be a regular website but a very professional one. More real estate agents understand this, and that is why there is a proliferation of websites by estate agents. They are merely trying to expand their client base, and so should you.
A professional website is not only functional but aesthetic too. It should be effortless to navigate and contain superior quality content and high-quality photos of the available listings. 
For instance, if your client wants to sell their family home, you should include a vivid description of the property plus crisp photos to attract potential customers. It is also very vital to keep the content as fresh as possible by regularly updating your listings.
Northern Virginia property management company,  Bay Management Group , does an excellent job of this with a modern site that highlights their current listings, all of their office locations, and regular up-to-date content that educates their audience about property management. 
3 – Setup your Socials
Sale
Setting yourself up for social is just as important as setting up your business website. People spend much time surfing through different social media pages either for entertainment or to keep up with the trends. 
If you set up your social network profiles on some of the major social media platforms like Facebook, Instagram, Twitter, WhatsApp for Business and Twitter among others, you are putting your brand in front of your potential clients.
A social media profile will go a long way in interacting with your existing and potential customers. This is not just good press but also a form of marketing your properties. 
It is also crucial that you link these social media profiles to your business website so that customers can have the opportunity to look for more information about you and your practice. 
4 – Always be Prompt with your Response
The world is moving at a very rapid pace, and people want everything done quickly. When a customer visits your business website or one of your social media pages, they could be having queries they would need answering. 
Once a question or concern is posed to you, be quick in your response, or you are likely to lose potential new business.
To do this, you must always have your smartphone or computer so that you can easily engage with your customers via email and other social media platforms as quickly as possible. 
You can't afford to defer your response to the next business day because the customer will probably look for another option. Moreover, the quick response also goes a long way in boosting your reputation and credibility.
5 – Develop Brand Awareness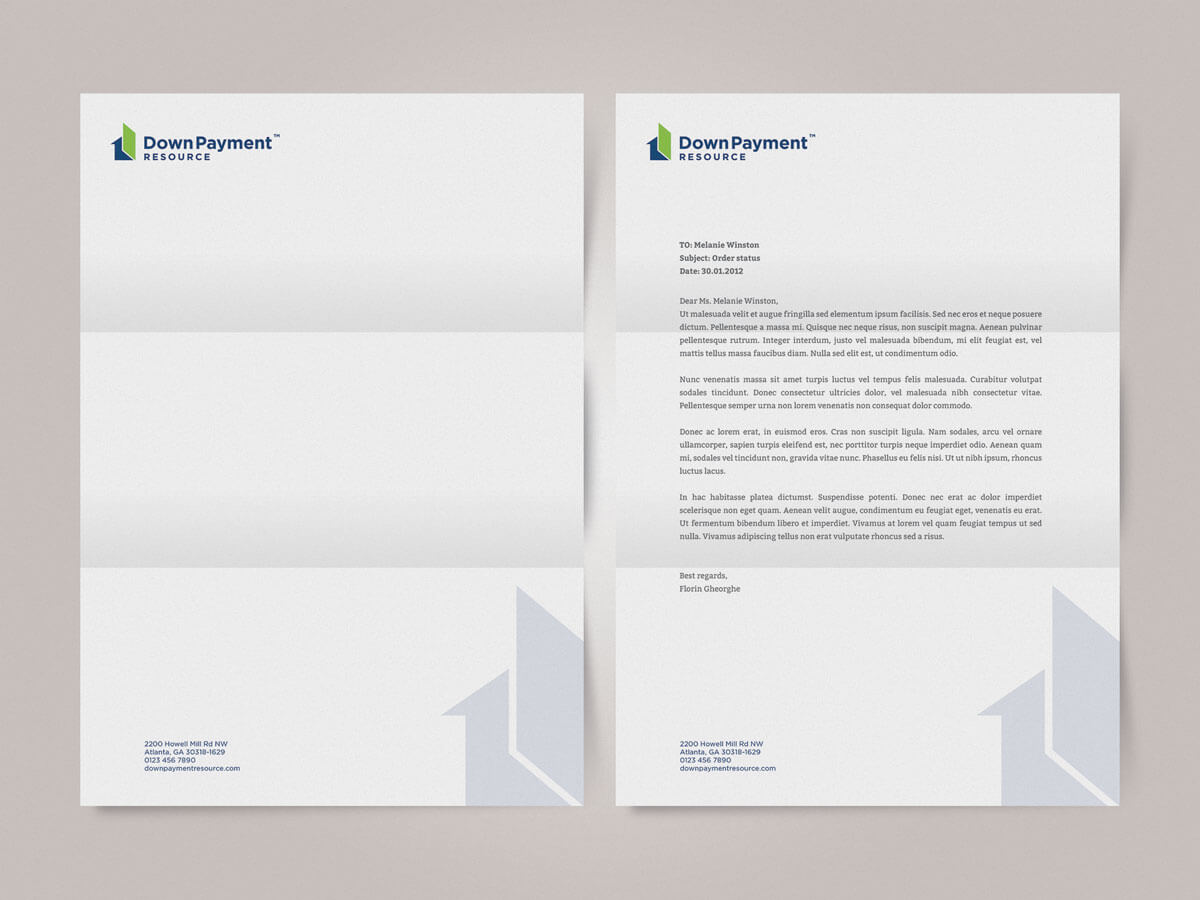 You are a business owner, just like any other. For that reason, you should endeavour to build a brand that stands out from the rest. 
Even as you go on real estate marketing your listings, you should always have brand awareness in mind. 
Building your brand and going ahead to promote brand awareness is one of the surefire ways to grow your business to thrive, not just today, but also in years to come.
People have a habit of associating themselves with a famous brand. There more people get to know about your brand, the higher the chances of you getting more business in future. It also boosts your credibility among customers.
6 – Take a Shot at Content Marketing
If you are looking for something that will draw more customers to your blog and website, then content marketing is the way to go. 
The first crucial thing you need to do is identify the specific external sites that will do well with your content. This mostly involves building relevant content on very reliable platforms like LinkedIn, Quora and YouTube, which will link the material back to your website.
You should find ways to leverage such sites to publish your content. However, you should make sure that you have anchor content to attract more clients to your business website. 
In doing so, you are creating more opportunities for your customers to resonate more with your business.
7 – Publish a Newsletter
Sale
Any serious realtor knows and understands the power that newsletters hold. To get ahead of the game, you have to make sure that you consistently publish newsletters either weekly or monthly.
Keep your clients in the know about any changes in real estate laws, updates on mortgage rates, benefits of them choosing to sell houses online , advantages of homeownership or the best ways of developing real estate investment portfolios among others. 
It will help in ensuring that customers continue subscribing to your business because they not only get to buy or sell a family home but also learn one or two things in the process.
8 – Include a Column in Local Newspapers and Magazines
You need to make sure that you focus your attention on your locality in real estate marketing. One of the best ways to do this is to get yourself in the local newspapers and magazines to get your word out to the locals . 
It not only contributes to building your brand awareness but also delivers new and educative material to your customers.
However, if you manage to get a column in the local publications, make sure that you don't use salesy language blatantly. 
Many people don't like the idea of getting pitched to every other time. It only ends up sounding like those spam emails. 
Therefore, always try to focus on showcasing your knowledge in the field to engage your customers. For instance, you can shed more light on why some real estate sectors in the region are doing better than others or why there is a shift in the prices. 
Customers will want to read something that is valuable additional rather than just pitching a service or product.
9 – Encourage Referral and Word-of-Mouth Marketing
If you ask around, you will realise that many realtors that you consider successful embrace word-of-mouth and referral marketing technique. 
This approach can help you land many deals just from your previous customers spreading the right word. A potential customer will, in most cases trust the name of someone they know.
If a customer is satisfied with your service, don't shy from encouraging them to share their sentiments with their colleagues, friends and family. 
If a friend to a customer is looking to sell the family home and hears a kind word from their friend or family, chances are they will reach out to you to help them sell the property. 
You have to make sure that the property sale goes on successfully so that the client will too be encouraged to spread the news to the next person.
10 – Hire a Professional Photographer
Photos are vital in real estate marketing. However, many realtors don't quite understand the power of pictures in real estate marketing. 
When looking to  sell a house online , the first thing that the customers will look at is the photo gallery. They will first look at the photos even before they look at the property description and specifications.
People will judge the book by its cover. Therefore, you have to make sure that the photos of different listings are as appealing as possible to attract the attention of customers. 
If a customer is browsing through hundreds of listings, he will probably centre his attention on the listing with high-resolution photos creatively taken. 
Hiring a professional photographer will help you achieve this. However, make sure that the photos don't appear too doctored because they will lose their appeal.
Bonus: Provide High-quality Videos and Images
The look and feel of the properties you're dealing with marks one of the most important aspects of a real estate business. In order to propagate a clearer vision to your customers, you can use images and videos of the properties on your website, and social media handles or simply send them to your customers personally while starting a deal. Being able to look at a property can enhance the buyer's initial interest to a great extent.
To make your videos more professional and polished in quality, you can use online video editors . Property tour videos can enhance the appeal of your business and boost your customer's confidence in your choices. Help your buyers visualise their evident purchases in the best way possible.
Online video editors also come with several user-friendly features. You can add music, and texts and also collaborate on different property tours in one video. Videos and images improve trustability when it comes to a real estate business. Hence, incorporating these features into your business and website will definitely help you grow more successfully.
Final Thoughts
All said and done; you have to contend that real estate is a business that takes effort and time. 
If you incorporate these real estate marketing strategies into your existing ones and follow through with them diligently and carefully, you will enjoy the fruits of choosing to become a realtor.
What are your thoughts on real estate marketing? Let us know what works, and what doesn't, in the comments.
Last update on 2022-09-20 / Affiliate links / Images from Amazon Product Advertising API