How To Promote Your Graphic Design Business on Facebook
Facebook is a great way to promote your Graphic Design business.
It is a great place to showcase logo designs , infographics and all elements of design work.
There are practical considerations – like the fact that you should probably save images in 1200X628px resolution unless you want a square in feed post (not ads) that should be uploaded in 1200x1200px resolution – but Facebook has all that information.
This guide goes a little deeper into looking at how you need to prepare your business to get the most out of Facebook – so that you can get your portfolio in front of people who need your graphic design services .
It will also give you some approaches you can start using today to improve your presence on Facebook.
Know your strengths
If you are using Facebook to promote your graphic design business, you need to know what your strengths are as a company: your unique selling points and comparative advantage.
It could be that you already have a strong focus, that you predominantly create logo designs .
It could also be that you pride yourself on being quicker than your competitors, or that you have won design awards for your work.
If it is easy to identify what you do better than others in your field, then you are off to a strong start.
It is not always that easy. It could be that you are a design firm that does a little bit of everything.
Being able to take care of a client's complete design needs is a good selling point, but it is not necessarily unique.
Look at your competitors, especially if they offer a similar range of services in their graphic design business.
See how they are selling themselves, and see how you can do it better – and how you can stand out in the marketplace.
Your USP does not have to be based on testimonials or even services; it can be based on your brand attitude.
Maybe you can set yourself apart by being a disruptive brand, or a professional brand – even a name that is dedicated to fun.
It is something that can make you stand out from the crowd – and sets a tone for copy and your design language.
It does not mean that you cannot be fun and also professional, but you need to commit to the brand vision of the company.
Here are two potential design companies:
Hi, we are Bounze ! Our upbeat logo designs connect with  customers. We bounze ideas off our clients and each other to come up with great ideas – quickly!
Main Street Design can create logos, illustrations or any corporate  branding you may need. We offer a professional service for all your design needs.
Which one stands out more?
Well, the Bounze description may be more convincing, because it points out the winning of awards, connection with customers and speed of delivery.
That is not to say that the Main Street Design description would not appeal to an audience (mainly if it was better written, with clearer USPs and comparative advantage).
That is because knowing who you are as a company is not the whole story – you also need to know whom you are selling to .
There is a demand for attention on Facebook – so to make your brand stand out, you have to have a clear focus.
There needs to be something that you can base your brand positioning and even visual language on, like a piece of grit in an oyster that will eventually form a pearl.
If you have uncertain core brand values , then it is hard to get people's attention – and when you do, it is hard for them to get an idea of your company if you are putting out fragmented messages across all of your posts and adverts.
Identify your ideal clients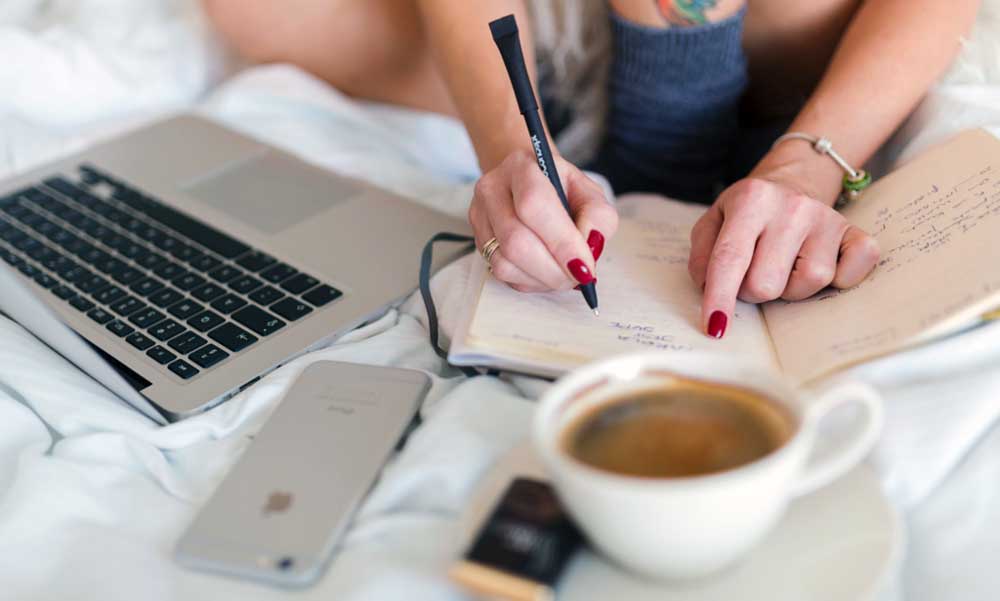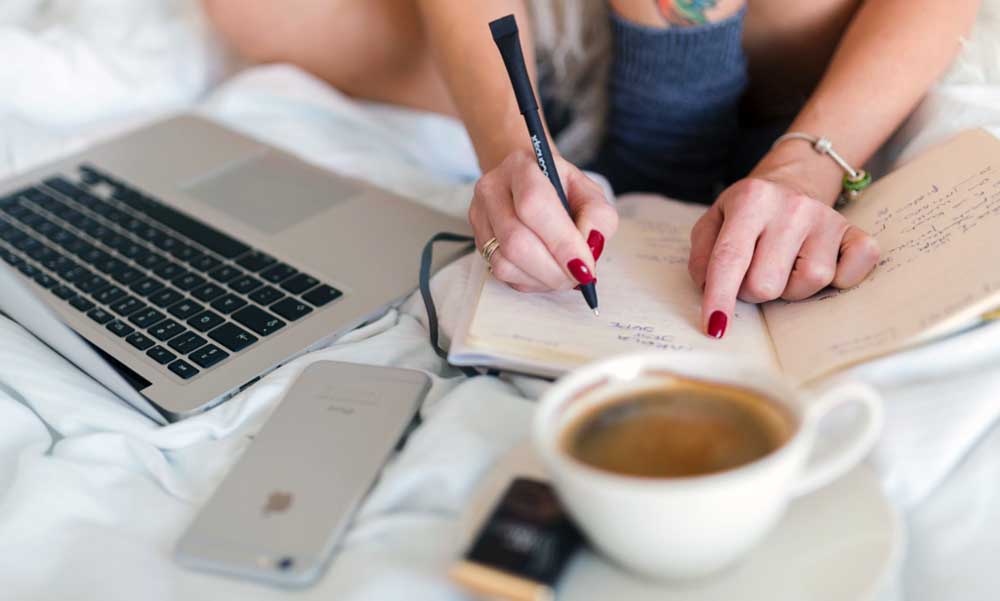 You may be able to produce any design work for any potential client you may come across – and be ready to accept all kinds of levels of payments from multinationals to local shops.
Great – rebrand as Kaleidoscope and have that as your unique selling point.
Most other businesses already have a set demographic of customers that they work with, and an idea of the ideal client that they wish to work with.
It may be that your ideal client would be young and disruptive brands that are trying to break out in the marketplace.
If that is your ideal client, then a company branding like 'Bounze' may be appropriate.
It may be that you want to work with professional, corporate clients – in which case, the 'Main Street Design' may be more appropriate.
If the 'Main Street Design' firm has identified corporate clients as their ideal audience – that can help them to define who they are – by responding to the pain points of their clients.
Corporations want to know that they will be dealing with someone they can trust, with a long-standing reputation that can deliver results.
Let's redo the Main Street Design description:
Main Street Design's experience in creating logos, illustrations and corporate branding mean that our clients can trust us. We pride ourselves on getting the job done well, on time and accurately to brief.
Let's also redo the Bounze description to reflect their ideal client's pain points, a disruptive brand that wants to stand out and be noticed, and be unique.
Bounze understands the rules of corporate branding – so we know exactly how to break them! Our disruptive design can bounze you above the pack, where customers can see you!
Now we can see that these are two different companies that will have different approaches and appeal to a diverse audience.
The truth is that this could be the same company operating under two different business names .
By focusing on their ideal client, the graphic design business can work backwards to create a brand that will appeal to them.
Even though the company could do both things, setting yourself up as a disruptive brand that corporations can trust isn't a sales pitch that is going to work in a Facebook post.
Knowing your ideal client is even more critical on Facebook – because you can spend money to boost posts and advertise.
You can then set specific criteria so you can get your content in front of people who will be more likely to respond to the content put in front of them.
Having a clear brand image and customer focus will help you stand out and appeal to that audience.
Set up a funnel
Even if you are only planning on putting out unpromoted posts and no ads, then it is still essential to have the sales funnel in mind.
People do not want the hard sell straight away – in fact, it may lead them to ignore your brand.
The traditional sales funnel means that you have to attract and interest your audience (top-funnel), then give them information to help them make a decision (mid-funnel) before you try and push them into action (end-funnel) – like signing up or booking an appointment.
The content you create for the three levels of the funnel can broadly be categorised into the three Es: entertain, educate and engage.
At the top of the funnel, you want to put out posts that welcome people.
If you have a lot of fresh and exciting graphic design business work – then here is the place you display it.
You may want to think about how you post it – a video of a van showing your design work is more dynamic than a static image of your graphics.
Once you have people's attention and interest, you can start to educate them.
An excellent way to do this is to put out your tips – things that seem to help people but also demonstrate your design skills.
Many graphic designers even put out tutorials on YouTube for programs like photoshop , so that they know people who will need help will search for them – but they can also show off their abilities.
Even the creation of an abstract design challenge can be useful, as it is entertaining but also demonstrates your creative ability and your skills.
Think about what your brand positioning , audience focus and unique selling points are.
Even though you are trying to entertain and educate the audience, you are also trying to give them the information so they can decide to use you like a design firm.
At the end of the funnel, you need to get people to choose you.
This is where you try and engage with them.
It could be the offer of a free consultation , trial, or even a promotion offering money off or a free upgrade for a limited time.
If this is your end goal, you need to work backwards along the sales funnel.
If you are offering 50% off a logo design , then your entertainment and educational videos should focus on logos.
If you do have different parts of your business, that is fine – but try and focus on one of them at a time – may be showing off that you can do a whole range of services as a separate sales funnel.
That way, when people come to your feed, they can see in detail the entire range of products that you offer.
All the content in the sales funnels also needs to reflect your brand values and unique selling points.
If you have a significant buy-in as a price point, and design consultancy is often a considerable buy-in – you are not going to pull in everyone right away.
By showing off your graphic design business on Facebook, you will be front of mind when people do need design work, but it is a long-term game.
Display and build a Graphic Design business portfolio
Facebook (and their subsidiary company, Instagram) is a great way to show off the range of work that you can produce.
As well as showing off the work that you have already done, it is also an opportunity to show off the work that you would like to do.
Fictional company logos show off your ability, and even show off what you can do to a potential client.
If you do not have enough content that engages with your audience on Facebook, one thing to do is to do some 'pro-bono' work.
If there is a local charity or children's sports team – you could approach them to see if they would like your graphic design business services for free.
Videos that involve you talking to children about what they would like in a logo, going through the design process and delivering the finished design to the team is something that is very educational because it shows you going through the design process.
It is entertaining because of the kid's involvement and is likely to engage the audience much more than a dry video explaining what you do.
It will also help to underpin brand values like working with the community, caring and altruism.
More than that, as the work is being done for free, it allows you to create something that is visually striking to help build out your graphic design portfolio , rather than the 'safe' designs that clients often go for.
Facebook (and particularly the carousel and gallery functions) allow you to show off a range of images in one post.
You could show alternatives of logos for the same company or even another set of images that shows a step by step guide to an illustration.
If you set up a camera looking at your screen, for example, you can even create a time-lapse video showing the creation of a piece of illustration.
Again, it is a way of showing off what you can do in a way that's more entertaining than just seeing the finished product.
How Facebook Can Work for You
Social is the most critical word in social media marketing .
People want to be able to see the people who work at the company, and what the process of working with you would be like.
Showing off your products and what you can do is always important, but if you can also show off what the people who work at your company are like, or the 'secrets of the industry' – then that extra step will help your graphic design business stand out.
When Facebook works well, it does not just promote a business – it helps that business make long-lasting connections with long-term clients.
With a sharp brand image, customer focus, portfolio and content that entertains, educates and engages – you can accurately show potential clients what you have to offer them.
Graphic Design is all about branding , and people who cannot brand themselves well on social media are just a click away from being disregarded by a competitor.
You do not have to reinvent yourself as a graphic design business , but you have to play to your strengths and show yourself in the best light.