A Guide to Instagram Marketing for Small Businesses
When you think of social media management today, you may consider some platforms more important than others. 
Instagram is one of the best social media platforms that have a massive user base and reaches over a million users monthly. 
While Facebook owns the platform, it's still a unique platform that requires attention and different marketing strategies . 
We've put together this useful guide to help you with your Instagram marketing efforts in 2022 and beyond!
Create an Instagram Business Account
If you aren't already, make sure your account is a business account, rather than a personal one. 
While creating your profile itself, you're allowed to choose which account type you would like to run. 
Otherwise, you do have the ability to change this in your app settings. 
A business account will contribute toward establishing your brand presence on social media and will allow you to strategise your Instagram marketing tips for success. 
Instagram business accounts also provide valuable data and insights into your profile, such as follower demographics, optimal times to post and which posts perform the best. 
You can use this data to re-strategise to find the perfect marketing plan that brings in more views and leads.
Optimise Your Bio
The platform gives you 150 characters for you to describe your brand to your followers. 
You have to make sure these 150 words tell users everything they need to know about you. 
You can also use hashtags in the bio, which will help more people discover your profile. 
Try as much as possible to include SEO keywords to be more discoverable and don't forget to include the URL to your website!
Plan Your Content
Creating a content plan in advance will help you efficiently plan and publish posts. 
Planning will reduce the risk of forgetting to publish posts on special occasions or holidays, allowing you to stay on trend with social media posting habits. 
It will also ensure that you have multiple posts throughout the week, which is key to keeping engagement numbers high.
Your content plan doesn't have to be strict – keep some room in your schedule to add in spontaneous or trending posts that will garner more engagement from your follower base. 
Sale
Call To Action
Always have a call to action!  
Your captions can be beautifully written, but it may not matter much if you aren't encouraging your followers to take action. 
Encourage your followers to like your posts or give their opinions on your products in the comments.
Post at Peak Timings
Using Instagram marketing insights, you can view when your followers are most active on the platform. 
Use this to your advantage and post your content at times when they are more active so that you can increase your chances of user engagement and interest.  
The best time to post will vary and change from week to week, so it's vital that you do check this regularly. 
Keep Feeds Visually Appealing
Many brands tend to forget that Instagram is a visual platform and many users are attracted to clean, aesthetically-pleasing feeds. 
Make use of consistent and straightforward colour palettes and stick to a style of imagery that will match your brand and your purpose.
It's vital that you don't just publish post after post in the name of posting consistently. 
This is where planning your content will help you maintain a good feed!
While many users may feel as though hashtags make a post look 'messy', you can't deny the real power of Instagram marketing hashtags. 
These hashtags are one of the main ways people will be able to discover your posts. 
You will also be able to track how effective your hashtags are so that you can either remove them or keep them for future posts. 
The search function on Instagram doesn't work similarly to Facebook or YouTube, where you type in your keywords and find the posts you've been looking for. 
With Instagram, people search for hashtags. 
If you're worried about your captions looking messy, you can place your hashtags in the first comment instead! 
Publish Video Content
Videos are known to be a lot more engaging and fun when compared to still images. 
Instagram allows you to get creative with the way you post video! 
A one-minute clip will be shared directly on your feed; videos more extended than a minute will be uploaded onto IGTV, while shorter clips (10-15 seconds) can be uploaded onto Instagram Stories. 
You can also get creative with Instagram's 'Boomerang' feature that allows you to create quick videos that loop like gifs! 
Users like to engage with fun content even if you're trying to promote a product and making use of Instagram's video capabilities is a great way to push your products out there. 
Engage With Other Users
Hashtags aren't necessarily the only way for you to make your profile more visible to other users. 
Find profiles that are similar to yours and leave likes or comments so that their followers see you too. 
You can also find profiles of those users you think fit your target audience and interact with them and get them interested in your brand. 
Sale
1-Page Marketing Plan
Dib, Allan (Author)
English (Publication Language)
232 Pages - 05/05/2018 (Publication Date) - Page Two (Publisher)
Geotag Posts
Another way that you can increase your reach on Instagram is by geotagging your posts and stories so that you can reach users in your local area. 
Geotagging is a great way to make sure that your content shows up in search results when users are looking for content within your area. 
All you have to do is add your location when creating your caption or use location stickers when geotagging your stories.
You can also target users by searching for content in your location. 
You can look for posts that are tagged in your city, either content from regular users or other similar businesses, and engage with the posts you find with those geotags. 
Stay on Trend
Instagram users love to interact with posts that are trending and about current events. 
While you don't have to get political, you can still post about current events (whether it's on your main feed or stories) as a way to stay relevant. 
Keeping up with trends on social media is also an effective way to stay relevant and encourage engagement. 
This could be trending videos, memes or a piece of news that you think is relevant to your business and audience.
By posting this new type of content, you're adding flair to your feed and allowing followers to engage with more light-hearted posts.
Set Time Aside for Instagram Marketing
A big part of  social media management  requires that you spend time on your platforms – either perfecting your feeds, replying to comments and messages, or interacting with your community. 
Set aside time each day for you to focus solely on your Instagram marketing efforts. 
You can use this time to follow more people, leave comments on people's posts, or even post live stories. 
By setting a time just for Instagram, you can focus on the platform better and learn the ins and outs of the network and learn more about your followers as well. 
Community Engagement
Once you start to receive engagement (comments, direct messages, tags), you need to ensure that you are responding within a quick time frame. 
If users are engaging with you, don't leave them hanging! 
Even a simple emoji in response to comments would show them that you care enough to make an effort to engage with them. 
Have a consistent tone of voice when replying to your followers. 
If your brand identity revolves around being light-hearted and more on the fun side, you can use a lighter tone of voice when responding to your followers. 
But remember always to be professional! 
Build Relationships with Influencers
This is crucial for smaller businesses especially. 
While you may not have larger budgets, that doesn't mean you can't build a good relationship with social media influencers. 
Offer them free samples (if applicable) of your product first. 
Once you have a solid partnership (and budget), you can depend on Instagram influencers and bloggers to promote your products and services in exchange for a commission. 
Partnering with influencers allows you to reach a wider audience – an audience that you may not have had access to beforehand. 
Instagram Ads
Even with a perfect content and hashtag strategy, it may still be a challenge to get your name out there organically, especially if you're a smaller, less-known business. 
Paid advertising can help you fill in this gap, and you will have full control over your budgets. 
Instagram allows you to target specific audiences so that you reach the right people and receive adequate exposure. 
Keep Content Unique
If you're dabbling in social media marketing, likely, you aren't just using Instagram to promote your brand . 
While it may be easier to use the same content across all your social media pages, this isn't recommended. 
If you have the same users following you on multiple platforms, they may get bored and unfollow you. 
If they see your post on Facebook first, they may not engage with it if they come across the same content on Instagram. 
Keep your content plan for Instagram separate and unique. 
Try your best to create new and exciting content only for Instagram marketing so that you have a better chance of users engaging with your posts.
Unique content will attract readers and play a vital role in your site's success. Therefore, it is essential to check for plagiarism before uploading it over the web.
An online plagiarism checker will be of great assistance in finding the duplication in content. You don't need to waste your time and efforts finding the piracy in an article, as a few clicks will enable you to detect it with a few clicks on your device.
The only thing you have to do is upload the content on this online facility, and the rest of the process will be performed by the utility. You will get the complete report of plagiarism check test within a matter of seconds on your screen.
How to Maximise the Impact of Your Instagram Marketing – Trends to Keep a Tab on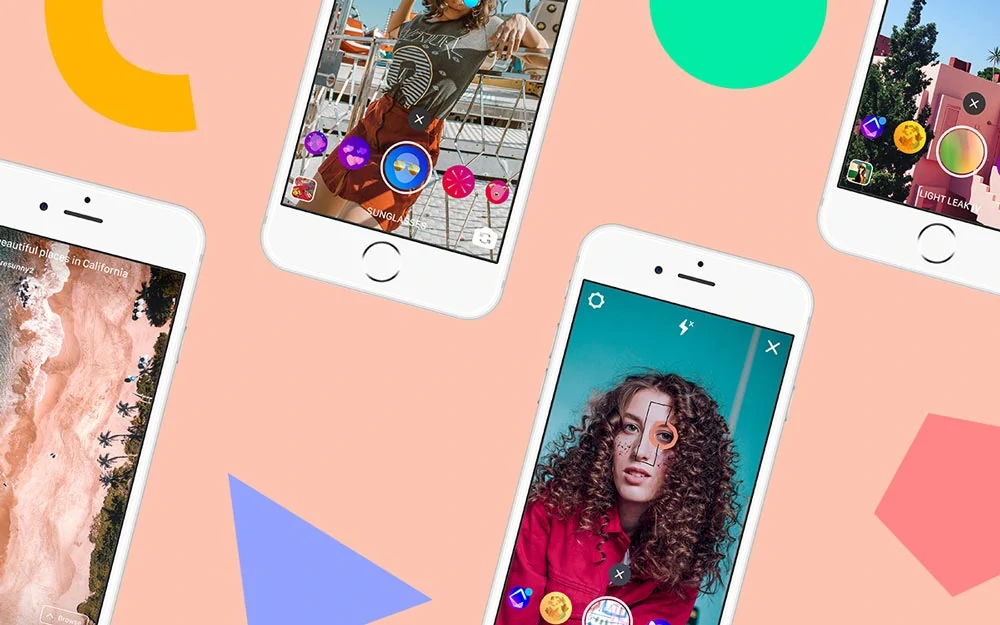 For digital marketers desiring to create more brand awareness, acquire more followers, boost engagement, and generate more revenues, Instagram is unarguably among the best social media platforms. 
However, since the marketing environment and the algorithm powering the popular platform keep changing, it becomes critical for businesses to keep track of the marketing trends. 
Instagram is blasting with redesigns this year. 
With TikTok like Instagram Reels and the Shopping highlight, the stage is offering all a brand requires to scale up its advertising moves. 
This has additionally made the stage incredibly testing. 
Indeed, even with such countless intelligent highlights, brands are battling to concoct content that prompts the client's reaction. 
The year 2020 has been brimming with good and bad times due to the pandemic, yet this has expanded screen time and web-based media utilisation when all is said in done. 
Instagram patterns in 2020 included a ton of video content. 
Notwithstanding, in the forthcoming year, brands should be prepared with their post-COVID plans.
After all, it can be easy to get drowned in the noise created by the 95 million posts on Instagram every day. 
A quick look at the top Instagram marketing trends that are likely to affect your strategy in 2022:
Content Is Still King 
Marketers will not be surprised to learn that content will still be the most critical factor in an effective Instagram marketing strategy. 
While you can produce high-quality content with professionals and some of the many content marketing tools, brands should not obsess over the production values. 
There has been a trend towards content that is more authentic and less artificially polished for enhanced credibility. 
However, the tilt towards authentic content does not mean that you can compromise on the quality. 
You still need to make sure that your content is appealing and entertaining. 
The trend towards more real content has also been supported by many influencers and brands that have dared to share their failures instead of only focusing on their successes. 
When brands do this, they become automatically more relatable and hence more credible.
Instagram Stories Will Increase Its Popularity 
According to Statista, the number of active users per day of  Stories  is a whopping 500 million. 
According to different studies, more than 86% of users of Instagram post Stories , and close to 80% of brands report that Stories have had a significant impact on the kind of content produced by influencers. 
The popularity Stories enjoys can be gauged because nearly 90% of influencers have published content using Instagram Stories. 
As convincing as the efficacy of Instagram Stories is, brands can maximise their benefit from it only if they have an effective strategy in place. 
To encourage engagement, they should use engagement tactics like polls, emojis, stickers, sliders, etc. 
Marketers can, of course, buy real Instagram  followers to get more engagement for their Stories . 
Brands with more than 10,000 followers can also use the Instagram Swipe Up feature to add website links to specific Stories instead of being forced to change the link in the bio.
The Use of Instagram Marketing Reels Will Grow
Instagram Reels, a response to counter the growing popularity of TikTok, is a feature with which users can create videos of 15 seconds. 
Launched in August 2020, it has already been rolled out in more than 50 countries. 
Even though nobody expects users to abandon TikTok in a rush and jump on to Reels, it is still an excellent opportunity for marketers to leverage the growing popularity of TikTok-style content. 
Even if TikTok is off your radar, keeping up with the trends can help you when you do decide to take the plunge and launch yourself on Reels. 
With your knowledge of the trends, you will get an unbeatable advantage.
More Relatable influencers
With consumers showing a distinct preference for content that is more authentic and unfiltered, social media influencers too are changing their content creation styles to become more relatable to their followers. 
Even though many users will still look up to celebrities for their star power, the typical Instagram user looking for product recommendations will trust the influencers they can relate with better. 
This makes it essential for brands to expand their footprint using influencer marketing to consider what kind of influencer should be used for maximum impact. 
There is already a trend expected to continue of brands collaborating with micro and nano-influencers even if they have only a few thousand followers simply because of their superior engagement and influence.
In-App Shopping
Even without the coronavirus pandemic accelerating the trend, consumers have a significant inclination to turn to the internet to meet their informational requirements and shopping. 
Since over 80% of Instagram followers already follow at least one business on the platform and over 70% report that they use Instagram to find new products, it is natural that consumers will want to shop directly from the platform without leaving it. 
Already, Instagram offers businesses the Shoppable Post facility that users can tap to get more information on products.
Conclusion 
For a successful social media marketing strategy, digital marketers must include Instagram marketing as a core platform for driving brand awareness, building a loyal community of followers, and driving sales. 
Instagram continues to be a platform of choice for marketers with its constant evolution and new features that keep it aligned to new marketing requirements.
Last update on 2022-09-20 / Affiliate links / Images from Amazon Product Advertising API