5 Reasons Conversion Marketing is Crucial for Your Business
Conversion marketing isn't just about increasing conversions for one's web pages. It's about converting visitors into customers and then turning those customers into loyal repeat buyers.
Whether you're running a local business or a global corporation, you'll likely find that marketing is one of the most critical parts of running your business. The good news is that conversion marketing is a relatively inexpensive and easy way to improve your bottom line. So if you want to get more out of your marketing spend , why not focus your attention on it?
The rise of conversion marketing is a phenomenon that is taking over the world.
With the increase in the amount of data, the increase in the amount of content and the increase in the number of websites, it is becoming increasingly difficult to get your voice heard.
It's not enough to have a website; it's not enough to have a blog ; it's not enough to write a book; it's not enough to create a podcast. You need to ensure that your content is designed to be easily consumed, and you need to ensure that the content is of the highest quality.
With that in mind, we've put together a list of 5 reasons conversion marketing is crucial for your business.
Why Is Conversion Marketing Crucial For Your Business?
Conversion marketing is a type of marketing in which you target and capture a specific action, such as purchasing, sharing, clicking, or signing up for an email list . This type of marketing is most effective when you focus your efforts on a specific demographic, such as males over 35 years old who own a home or have a family.
Conversion marketing is crucial to your business because it enables you to create and track customer actions within your site, app, or social media accounts. By capturing customer behaviour, you can understand their needs and interests and build your brand around their preferences.
The following conversion marketing tips will help you focus on the specific actions your audience performs within your site, app, or social media accounts.
Best Conversion Marketing Tips
Optimise For Conversions
First, determine your goal. Then, use this information to design your website and app. If your goal is to convert prospects into buyers, you may want to create a clean, easy-to-navigate, and visually appealing website. If you want to share social media content , you should consider creating a mobile-friendly app.
Create a Compelling Call To Action
A call to action is the primary piece of a landing page that prompts your audience to take action. On a landing page, the primary CTA is often the sign-up or buy button. A social media post might be a like button or a share button.
To increase your likelihood of success, include a strong CTA. The stronger the CTA, the more likely the viewer will complete the action you're asking them to take. You may also consider using a split test to see which CTA is more effective. In other words, you can compare two identical CTAs that says, "buy now" or "read more."
Focus On The Bottom Line
The bottom line of a conversion marketing strategy is how well your target audience performs your chosen action. As a result, you should only focus on one type of CTA and measure your performance to ensure that your CTA is the most successful.
Optimise For The User Experience
You can improve your user experience by taking the time to create a compelling website or app. To do this, ensure that your website or app is fast, simple, and easy to navigate.
Also, add visual elements and images to draw your audience in and to make the information more engaging. For example, if you're a clothing company, you could add a virtual fitting room that lets visitors try the latest fashion trends without leaving your site.
Best Conversion Marketing Strategies
Build Email Lists
Creating and maintaining a mailing list of people who perform a specific action on your site is a great way to grow your brand and connect with potential customers. This is a compelling strategy if you're a clothing retailer, for example, and you offer a 10% discount to everyone who signs up for your email list.
You can also segment your list to focus on specific demographics to target your audience with messages relevant to their needs and interests.
Use Facebook Ads
Facebook ads are a form of conversion marketing and are the most effective type of ad. However, keeping your ads short and to the point to maximise your results is essential. Ensure that your ads are relevant to your business and that you're targeting the right audience.
Facebook has recently introduced a new feature that enables you to set a specific CTA. Therefore, you can now create a unique call to action for each type of ad that you post.
Increase Website Traffic
People visiting your website are likelier to click on your CTA if it stands out. The more clicks you get from people who visit your site, the more likely your CTA will convert into a purchase or a download.
To increase traffic, you can use Google Analytics to learn about your visitors' behaviours. This will help you to optimise your website and app by providing insights into what your audience likes and dislikes.
In addition, you can also use the same analytics tool to help you identify the most common ways visitors leave your site. These are the steps that lead to the most conversions.
In summary, conversion marketing is a great way to boost your business. To do so, you need to have a clear idea about what you want to achieve, and you should use conversion marketing techniques designed to help you reach your goals.
What Conversion Marketing Does For Your Business
More Customers
It works. Conversion marketing is one of the most effective ways to grow your business and generate more sales.
We all know that many online businesses succeed by offering free eBooks, whitepapers, etc. and waiting for someone to take action. Unfortunately, this strategy works well only for a limited number of products and services. And even then, a product or service can take months, years, or decades to gain popularity.
But conversion marketing offers a fast and immediate solution. It generates results much quicker, usually within a few days or weeks. And unlike other forms of marketing, the goal is to convert more of your visitors into buyers.
Conversion marketing focuses on providing content to encourage people to take a specific action. You are not looking for someone to buy something. You want them to take the next step in the sales funnel, from visitor to customer.
So if you've been struggling to attract new customers , perhaps you should reconsider your strategy. If you've been trying to sell something, think about offering a free product or service that would get visitors interested in buying something else.
This may seem like a significant change. However, the results can be dramatic. In the latest  survey  of 5,000 entrepreneurs, 61% of respondents reported an increase in sales.
Increased Profits
According to the HubSpot digital marketing report, conversion rates are generally steadily declining. The reason for this? Most websites don't offer the opportunity to convert users to leads, customers, or clients. However, conversion marketing helps generate the necessary results.
Conversion marketing is one of the best ways to achieve maximum profit. Here's why:
It generates leads that you can convert into customers.
Conversion marketing doesn't just focus on the numbers. Conversion marketing is about giving your customers what they want. It's about being more responsive to customer needs and desires, which enables them to become lifelong customers and, ultimately, loyal advocates. Conversion marketing makes your website more customer friendly.
It enables you to generate leads that you can convert into sales.
Conversion marketing provides your website visitors with a direct path to make a purchase. This allows you to attract more qualified leads.
It increases sales by driving traffic to your website.
Conversion marketing drives traffic to your website. It does this by enabling visitors to engage with your brand. The ultimate goal of conversion marketing is to drive traffic to your website and keep them there. This means your website receives more exposure, leading to higher sales.
It generates more revenue than traditional marketing methods.
Conversion marketing allows your business to generate more revenue than traditional marketing methods. In addition, it can create the potential for repeat business.
It gives your brand more credibility.
Conversion marketing builds trust in your brand. When customers visit your website, it shows them that you care. They see that you're willing to meet their needs and answer their questions, which boosts their trust in your brand .
It ensures that your brand remains relevant.
Conversion marketing is not a fad but an essential component of any successful digital marketing strategy. It's a viable method for generating profits and ensuring your brand stays relevant.
If you want to increase your profits and ensure your brand's future success, then conversion marketing should be a crucial part of your digital marketing strategy.
Sale
Bestseller No. 1
More Sales
Conversion Marketing, or the practice of targeting consumers based on demographics and past purchases, can increase conversions significantly. For instance, a company selling wine could target male or female wine drinkers.
Research shows that  71%  of consumers are more likely to purchase a product after seeing other customers buy it. If this sounds like something that would benefit your business, read on to learn how conversion marketing can get you more sales.
Targeting consumers based on demographics and past purchases can increase conversions dramatically.
How Does Conversion Marketing Get You More Sales?
It's no secret that many people love to buy from companies they know and trust. This is why conversion marketing, or the practice of targeting consumers based on demographics and past purchases, is so effective.
When you know a consumer has purchased from you in the past, you are much more likely to convince them to buy from you again. This is conversion marketing. For example, let's say you run a clothing store. If a customer has been buying from you for the past five years, your odds of convincing that person to buy from you again are higher than someone who has never purchased from you before.
Better Customer Service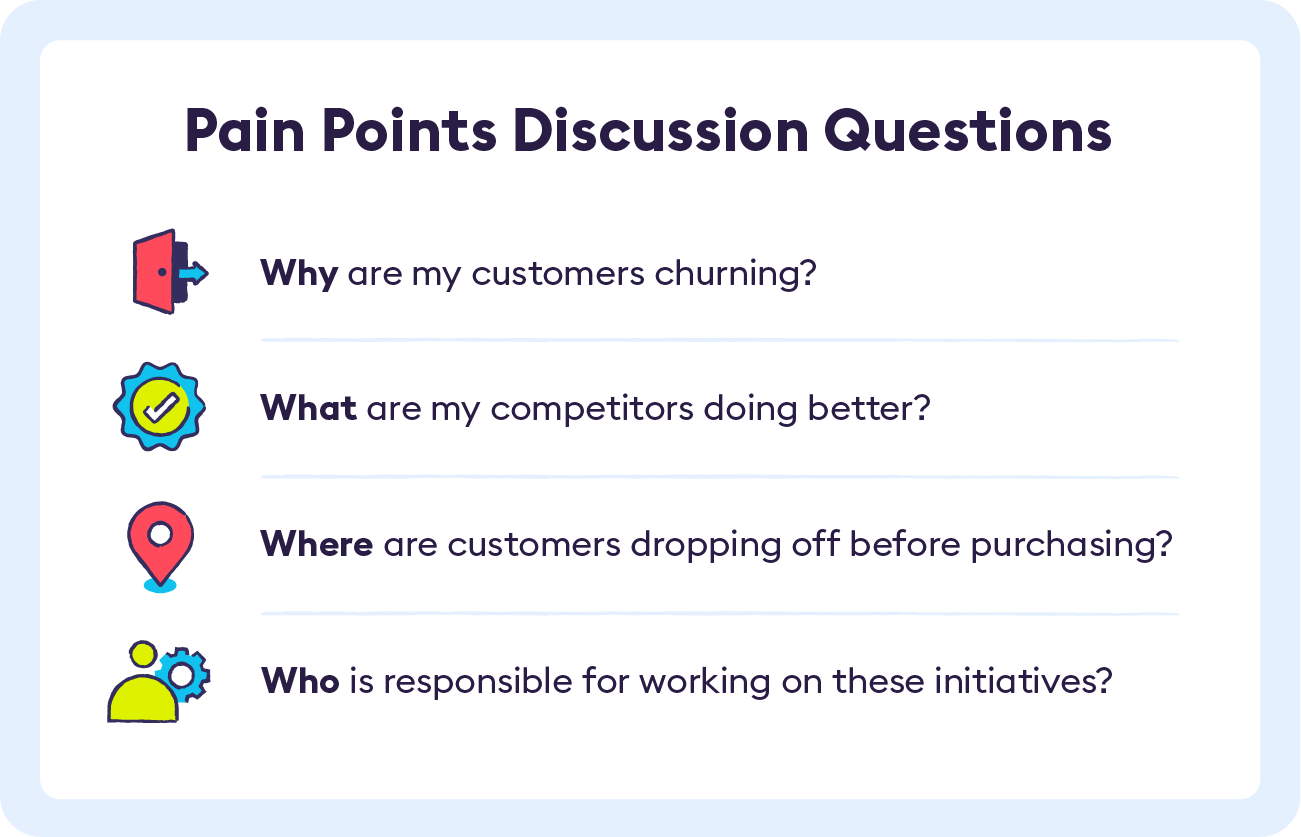 It's important to understand that conversion marketing can take a lot of different forms, and the key is to ensure that you're using the right ones for the type of product or service you sell.
The first step is to identify your target market. This is the group of people most likely to become your customers. You want to ensure that you're targeting the right people, so you need to research to find out more about your potential customers.
You can use several different methods to find this out. For example, you might use demographic data in customer profiles or ask your existing customers directly.
Once you have a clear picture of your ideal customer, it's time to build your audience and develop your content.
The first step is to create a value proposition. This statement defines the main benefit or problem your product or service solves for your customers. It tells the world what value your product or service provides.
Your value proposition should include your brand, company name, and the product or service that your company offers. The value proposition should also explain how your product or service will solve the customer's problem and emphasise the benefits it will bring to the customer.
When your audience receives your value proposition, they'll know what you're offering, which will help them decide whether it's worth their time and effort to interact with your company.
Now that you've created your value proposition, it's time to start writing. This is the time to consider your content strategy and customer personas.
A good content strategy is developed with your target market in mind. You want to ensure that your content resonates with your audience and that it addresses the problems they're most likely to have.
Customer personas are fictional representations of the people most likely to buy your product or service. You can use a personality quiz or create your own.
Personas are helpful because they help you understand what kinds of content you should be writing, but you can't just write based on one persona. You'll have to write for a variety of different audiences. The more information you know about your audience, the easier it will be for you to write content they will appreciate.
Increased Customer Loyalty
It's a powerful method used to turn strangers into customers. This marketing combines traditional offline and online methods to engage new audiences with targeted messaging.
Conversion marketing works to convert potential customers into customers by using three primary tools: social media, websites, and email.
Social media marketing , which includes Facebook, LinkedIn, Twitter, and Instagram, is one of the most cost-effective ways to reach a large audience. People use social media sites to connect with friends and share information, and this is why they make perfect vehicles for marketers. You can target your ideal market with the right strategy and gain leads, sales, and repeat customers.
Website traffic is another great way to attract potential customers. The amount of traffic from search engines like Google or Bing is called organic traffic, and it's free.
Email marketing is the most cost-effective way to communicate with your audience. Sending personalised emails to your customers is a great way to connect with them and build rapport. Email marketing also enables you to follow up with customers and thank them for their business.
Various tools are available to help you plan your email marketing campaigns.
You can create automated emails that send out regularly or schedule messages to be sent on specific dates. You can also send emails to your audience when a specific event happens, like the birth of a baby or the sale of a product.
Sale
Bestseller No. 1
The Five Most Crucial Aspects of Conversion Marketing
For businesses, conversion marketing isn't just about getting more leads; it's also about getting the right leads. It's about getting the leads ready and most likely to buy from you.
When someone completes the contact form on your website, they are more likely to be interested in the content you offer rather than the specific products or services you sell.
As a result, conversion marketing increases the chances of closing the sale. The first step in conversion marketing is ensuring you have a well-designed, engaging landing page.
This page should highlight your company and products and offer a clear call to action. It should also offer educational content that answers your prospects' questions about your offerings.
After a prospective customer completes the contact form on your landing page, you need to send them a follow-up email. The subject line of this email should contain the main question your prospect is asking, and the message should answer that question. This is where conversion marketing shines.
You increase your prospect's chances of converting by offering a compelling solution. At the same time, you'll find out your prospects' questions, allowing you to adjust your future messaging to address those needs.
There are three critical aspects to conversion marketing:
1 – Landing Pages
A landing page is a webpage that offers a specific benefit to someone interested in learning more about your business. These pages are designed to convince visitors that your company is a good fit for their needs.
When someone lands on your landing page, you need to make sure that the page addresses the specific question your prospect is asking. In other words, the landing page should answer the question you want them to answer.
It's easy to make an overly promotional landing page, but too many promotional messages can be off-putting. Your message needs to be straightforward. Don't give a lengthy sales pitch because that will turn away anyone uninterested in your company. Instead, focus on what you do best, and give people a reason to call, email, or visit your website.
What is the Best Landing Page Design?
The design of your landing page matters. A lot. A simple, straightforward landing page is far more likely to generate leads than one that is busy or confusing.
The design should match your brand's personality and message. The colours should be consistent with your brand and the content you offer. Ensure the page offers a clear call-to-action, which helps users understand the next step.
You can get some inspiration for your landing page from the examples below.
2 – Email Subject Lines
Your email subject lines are more important than you think.
It is the first thing a prospective customer sees, giving them a sense of whether or not you're worth their time. They are the first impression you give them, and you only have 60 characters to make a positive one.
Here are some examples of great subject lines:
How to avoid being scammed by a cheap marketing company
How a branding agency can save your company $$$
How to use branding for FREE to get more customers, sales, profits and more…
Why spend $$$ on branding when I can have an inexpensive logo or website?
How to get a branding agency to help you create  your  identity
3 – Content
Bestseller No. 1
The content of the landing page should be as helpful as possible. If a prospect wants to learn more about your product or service, they are less likely to leave when the content isn't valuable.
Your landing page must include educational content that answers your prospects' questions. The content should explain the benefits of the product or service and should offer a clear call to action.
What Is the Best Content Page?
The best content pages offer high-quality information that is presented straightforwardly. They offer clear answers to common questions and offer concrete solutions to problems.
They're not just a collection of statistics. They offer content that is informative but not intimidating. That's why they're so successful at converting visitors into leads.
Conversion marketing is the best way to generate leads. When done right, it can increase the chances that a lead becomes a buyer. It's a great way to differentiate your business and gain new customers.
It takes a solid business to embrace conversion marketing, but the benefits are well worth it. Adding conversion marketing to your marketing mix can improve your business, increase profits, and grow your reach.
Conclusion
Today, we discussed the importance of conversion marketing in online marketing. This is not a topic that I typically write about, but I wanted to dive into this one to help my readers. The fact is that conversion marketing is crucial to every business, regardless of size. If you don't know how to do it, you'll never achieve success.
If you are starting, you might find focusing first on organic growth helpful. This means you will try to gain customers by writing good content that people enjoy reading.
As your audience grows, you can consider paid advertising like Facebook ads, Google AdWords, and others. You can then scale your paid campaigns depending on your money.
Read this article to learn how to generate leads with conversion marketing!
Last update on 2022-09-20 / Affiliate links / Images from Amazon Product Advertising API