10 Reasons Why You Shouldn't Design a Logo Yourself
The thought of designing your own logo can be enticing.
You know your brand better than anyone else. 
Who else would be a better applicant for this task? 
Also, think about all the money you'll save. 
There is no argument that DIY-ing your own logo is an economical option but is it the wisest? 
Your logo design is the most critical aspect of your brand identity.  It's the face of your business. 
This simple graphic image will convey your company's mission, vision, and values. 
It will not only attract but also help earn the trust of your potential customers.
So if you want to design a logo yourself without any design experience, you are putting your business at considerable risk. 
In this post, I will give you 9 reasons why you should never design a logo yourself. 
Reason 1: Time
It takes time in conceptualising, designing, and refining a company logo design . 
Even a professional logo designer spends hours and hours creating designs.
As a business owner, you aren't skilled to do this task. 
It will take you weeks to understand the design concepts and to find the perfect  logo design software . 
This time could have been utilised in doing something you are already good at, i.e.  growing your business. 
But instead, you're spending it doing somebody else's job. 
You can delegate this task and hire a graphic designer who would be happy to help you build your brand identity. 
Reason 2: Unprofessional Look
It is crucial how people perceive your company. And your logo is the most prominent reflection of your company's values. 
People won't trust you or your brand if your logo looks amateurish like this:
You don't have to be a designer to make out how unprofessional this logo looks . 
And the biggest reason why you'll end up with such a logo is that you don't have the right tools. 
You don't know to create a personalised icon in Photoshop or Illustrator .
You can find some free logo maker tools online, but they won't offer you any unique designs, proper formats, balance, and aesthetic. 
Template designs would never reflect your authentic brand image . 
Reason 3: Unwanted Chaos
'The more, the merrier' but only if we are talking about sales leads.
In design, the most straightforward logos are the most memorable. 
Think about Nike , Apple , Chanel, Airbnb. 
What do they have in common? A minimalist logo.
As a non-designer, it will be hard to grasp this concept. You are bound to go overboard with your design because you don't know when to stop.
What you exclude should be as important as what you include. 
If you put too much on a single image, you'll confuse the audience. 
Your logo will fail to convey a single and focused message.
And at the same time, your logo cannot be too simple. 
Your logo needs to be minimal yet relevant and distinctive. 
A cube is a simple icon, but you cannot use it as your logo. 
It's not distinctive, and it does nothing to represent your company (unless you sell cubes).
Only someone who knows designing a professional logo can decide what icon, texture, pattern, font, and colours are relevant for your brand image.
Sale
Reason 4: Inapt Colour Psychology 
Speaking of colours, you cannot make a blue logo because it is your favourite colour. 
Every colour has a meaning in marketing. 
Colour psychology plays a significant role in the design. 
And the colour palette you choose should reinforce and enhance your brand communications. 
It should cause specific emotion in people.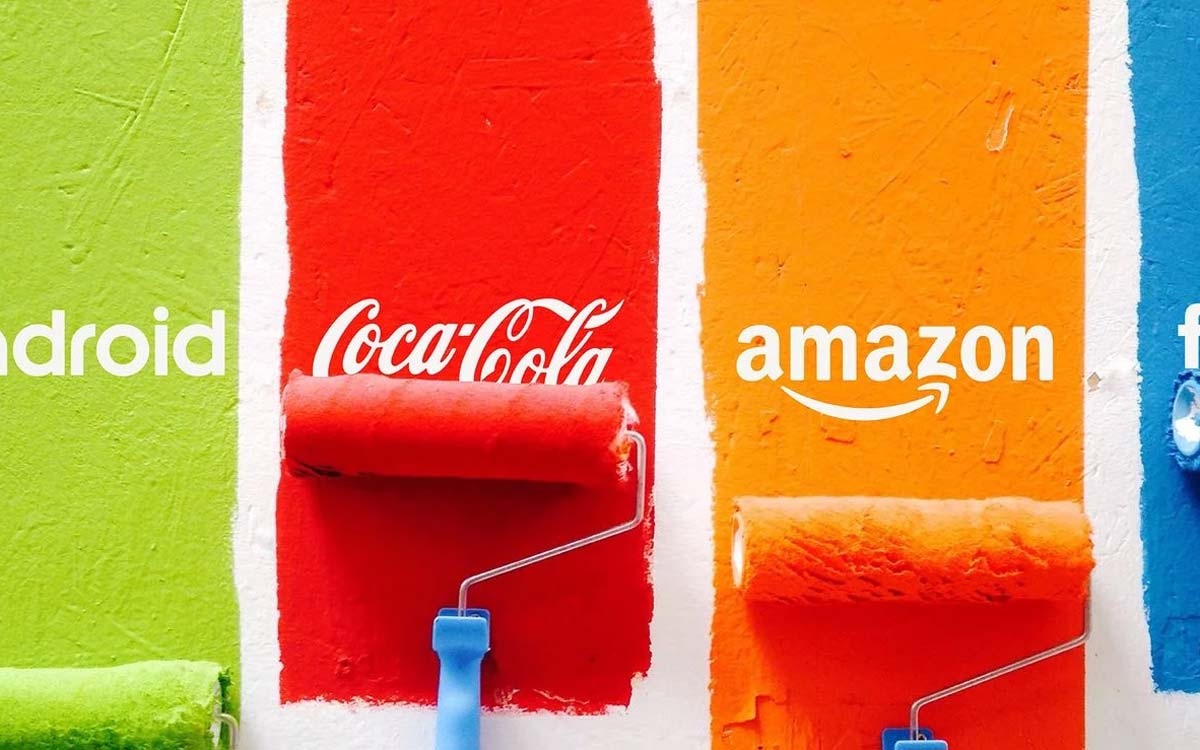 For example, the colour Green represents nature and freshness. 
So if you have an organic food brand, this could be your colour.
But it is still not so simple. If you want to add a secondary colour or tertiary colour, what should it be? 
Or even if you want to go monochrome what shades, tint, and tone of green will suit your company? 
Only a good logo designer can make this decision for you. 
Sale
Reason 5: Bad Font Choices
Quite similar to your colour choices, your font choice is the second thing that can ruin your logo.
There are thousands of fonts available, and to a non-designer, most of these look similar. 
A lot of DIY-ers even make the mistake of using the most 'trendy' font they can find. 
They don't have the understanding of what value their font holds. 
The right typography determines your brand's personality. 
It improves your legibility and captures the attention of your audience.
The wisest decision is to choose a classic and timeless font like Sans-Serif or Script. 
But even that has a risk of looking too ordinary. 
Reason 6: Logo Shapes Negligence
Have you ever paid attention to the shape of a logo?
Maybe you don't do it in your conscious mind, but your subconscious mind always forms a shape . 
It even responds differently to different shapes. 
For example, a round-shaped logo lacks pointy edges. 
It gives an impression of security, continuity, calmness, unity and harmony. 
Pepsi, Target, Starbucks, BMW are few companies that use such round logos.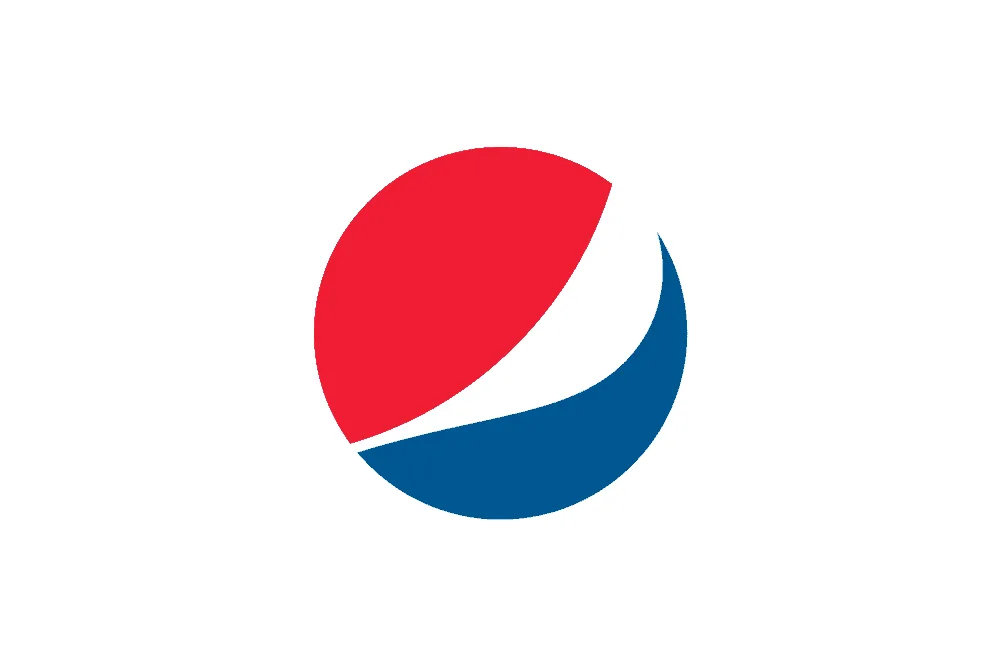 A triangle shape signifies power, masculinity, religion, science, and law. Adidas, Mitsubishi Motors, and Axis Bank use such logos.
Your logo shape will depend on what values and attributes you want to convey to your audience. 
It will significantly impact the mood and vibe of your brand. 
Reason 7: No Design Versatility
A non-designer can never make a logo design versatile. Most of them don't even know what this means. 
A versatile logo is scalable into various sizes and on multiple platforms. 
In simpler words, you must be able to adjust your logo into any size without compromising the quality. 
You have to keep in mind that this logo will not only be used on your website but also smartphones, business cards , social media, brochures and even t-shirts. 
Only a designer would be able to present you a logo in different formats like PNG, SVG, EPS, PDF, and AI. 
Also, you'll need their advice to understand when and where to use which format.
Sale
Reason 8: Too Much You
Many other reasons on this list follow this reason. 
While designing, your brain will be inclined towards choosing the colours, fonts, and shapes that look presentable to your eyes because you can only think about yourself here. 
Also, you don't know what the majority of people appreciate in design and what they dislike.
Chances are you might even end up creating something offensive and controversial. 
On the other hand, a designer knows about what the majority of people find appealing. 
They always think about your potential client while designing. 
Reason 9: Industry Standards
Every industry has specific rules and standards when it comes to design.
Like a healthcare provider will have a logo shaped as doctor's equipment or medicines. 
You won't trust that healthcare provider if they have a red circle in their logo.
For example, would you trust a law firm with this logo ?
The icon, colours, balance, nothing about this logo is as per the industry standards. 
I would never ask The Scott's for legal assistance.
Reason 10: Brand's Identity Crisis
This point is an extension of the last one. 
Your logo needs to be as per your industry standards. 
But it still needs to stand out.
If you own a law firm, you cannot create a logo similar to every other law firm in the market.
Your logo needs to be similar but not identical.
If you use a template from an online tool, you'll never have that unique brand identity . 
You'll end up with a logo precisely like everyone else.
And the worst part, you won't even be able to tell if someone has the same logo as you. 
There are thousands and thousands of logos in existence today. 
However, an average person recognises only a small fraction of all of those logos.
You'll go through all the hard work without even knowing how many other brands have used the same template. 
To maintain that uniqueness and to achieve a  brand identity , you'll have to hire a logo designer.
To Sum Up
Your logo is the most critical branding tool for your business. 
You can achieve a powerful image and brand recognition with a good logo.
If you design a logo yourself, this aspect of your brand identity is a poor decision.
Hire a professional logo designer to help you raise your brand's success and credibility.
Author Bio:  Pooja Verma is the content marketing manager at DigiFloat, a design & development agency that helps B2B and SaaS companies grow with creative designs and better web-based applications. She usually keeps herself busy with reading and binge-watching Netflix.
Last update on 2022-09-20 / Affiliate links / Images from Amazon Product Advertising API