Make Incredible VR Content Marketing in 4 Steps
The VR industry has exploded thanks recently to the resounding successes of the PSVR and Oculus Rift. 
These devices have shown off the power of VR while also demoing the market's desire for quality mixed reality headsets. 
For marketers, this success of VR paints a promising picture of the future of digital content marketing that values creating experiences and building brand exposure.
However, before any marketing team takes the plunge into the VR content marketing rabbit hole, they will first want to do their market research. 
Even though it may seem like a new phenomenon, the VR market has already been around long enough to create vast market segments with their own specialised marketing needs.
1 – Do your market research
Before delving into the wild world of VR content marketing, you may want to take a moment to get the lay of the land. 
While virtual reality marketing content is a relatively new outcropping of inbound marketing , it already has a set of tried and true marketing rules.
Market research should consist of:
Surveying the competition
Finding your niche within VR
Identifying your target demo
Running analytics
2 – Get the right software and hardware
Sale
Oculus Go Standalone Virtual Reality Headset - 32GB
Personal Viewing: The littlest, big screen. Crystal clear optics and state-of-the-art 3D graphics make your headset feel more like a personal theater
Viewing with Friends: Watch with friends. Meet up in VR with friends and fans from around the world to catch live sports, concerts, or just your favorite TV show
Portable & Easy to Use: Ready when you are. Experience portable, all-in-1 VR. That means no PC, phone, wires or hassles
Controller: Effortless control. Whether it's navigating to your favorite shows or to a far-off land, the intuitive controller makes getting there a cinch
Built-In Audio: Surrounded by sound. Spatial audio drivers are built right into the headset, providing dramatic, immersive sound without the need for bulky or tangled headphones. Oculus Go also features a 3.5 millimeter audio jack
The best bet is to start researching the primary headsets such as the HTC Vive, PSVR, Oculus Rift, and Samsung Gear. 
How users are taking advantage of each of these platforms will inform your marketing team about which path to reach the right target group. 
Choosing the right platform will determine how you reach out to the general audience and in which way. 
For instance, choosing the PSVR platform would be best if your marketing team is interested in making a branded gaming experience that engages customers and increases awareness. 
These experiences are valued as individual properties and are immensely alluring to PSVR users. 
By contrast, your team may want to choose a mobile or PC VR platform better suited to live video or outdoor interactions. 
Once a platform is decided upon, your team will need to gather the right resources to make the development work. 
3 – Craft a brand story
Now that you have the technical side of your marketing campaign and your VR development plan, it's time to get creative. 
VR is a fantastic opportunity to showcase your brand, so do so with an immersive and engaging story.
Do:
Integrate prior brand messaging
Ask writers and designers to collaborate to  decide on a logo for your company , templates and other images that you need
Refine your idea before release
Ask for feedback, edits, and comments from everyone on your team
Don't:
Don't rely on VR gimmicks
Make the experience forgettable 
Forget to include your brand voice 
4 – Start developing with low-code platforms
VR content marketing spans live entertainment, breaking news, and exhilarating games, giving marketing teams ample space to target a specific group. 
Luckily, there is plenty of open source and free resources online that go step by step through the VR development process so that even most beginner developers can make some of the most amazing apps. 
Google Blocks
There are IDEs available that offer no code or low code solutions for developers of varying skill levels. 
They also feature numerous templates and resources to guide development along. 
Google Blocks is easy for any team to use, regardless of the size or resources. 
It's a drag-and-drop editor that designers, marketers, and developers can leverage.
If your team is still stuck at a development impasse, then it may be prudent to enlist the aid of an experienced VR developer who can give your product that boosts it needs to succeed. 
Your team can look to the freelance marketplace to find great developers who will work on flexible rates to ensure that your team reaches their ultimate goal. 
Once the idea is cemented, your team will want to create a story that identifies with a VR audience segment and utilises VR technology. 
Making excellent VR content marketing requires that your team utilises every tool available to speed the process along. 
To ensure that the development process is kept reasonable, it will be best for your team to use an engine like Unreal or Unity to realise their vision. 
Top 5 examples of VR content marketing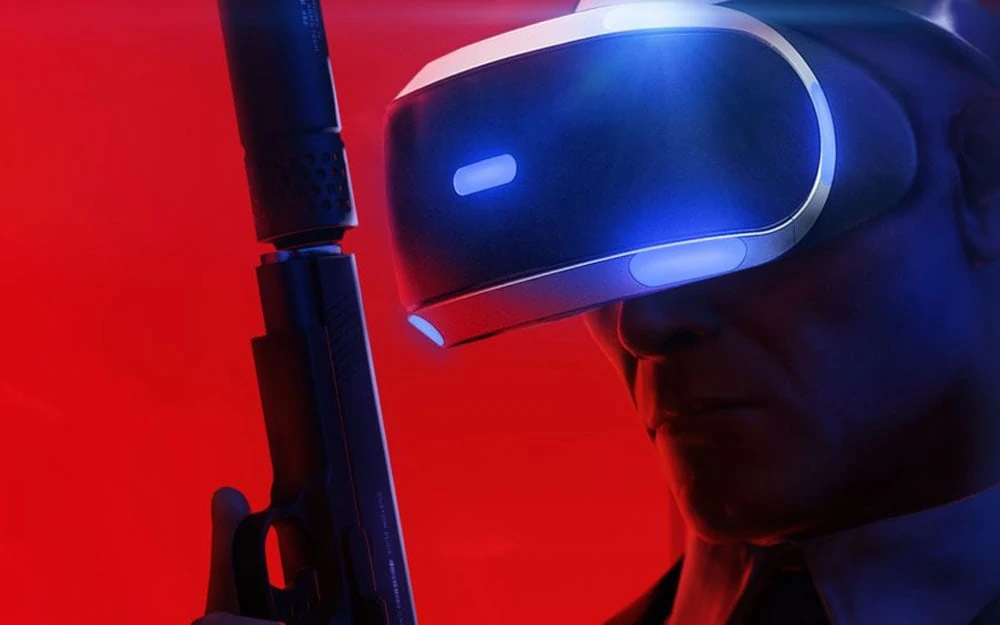 Breaking into VR content marketing can seem like a confusing process from the outside, but it can be accomplished by following just a few steps in reality. 
Firstly, research each platform to gain a general understanding of how each platform handles VR development. 
Make sure that the platform you choose fits your skill level and objective understanding of development. 
Unity and Unreal are prime examples of great VR platforms that offer powerful development tools that are simple to use and easy to understand. 
Here are five simple steps to break into VR app development:
1 – Calculate costs
Calculations are no fun — but they are vital. Before vaulting face-first into VR development, you should get acquainted with the costs. While you can often access the software to create VR for free, VR development kits (with hardware) are usually upwards of five hundred dollars.
2 – Research, research, research
After investigating the costs, you should do some preliminary market research. 
How much do VR apps typically sell for? On PC, VR games usually go for fifteen to forty dollars. On gaming consoles like the PlayStation, twenty to fifty dollars. 
How complete, polished, and well-packaged your VR game will affect the going rate, so be sure to effectively categorise your product.
Once you've got your cost-benefits analysis finished, it's time to compare platforms. 
If you choose the PC market, the HTC Vive and the Unity with the open-source VRTK (virtual reality toolkit) make a good match, for example.
3 – Decide on a target market
It's time for some internet research. 
It's just like college except you don't have to cite your sources, and you don't get any extra points for exciting footnotes. 
You do get rewarded with profit if your research is good enough, so it all evens out in the end.
To get a better feel for your target market, start lurking on social media , reading through hashtags, blog articles, and gifs of related content. 
Who is the typical VR consumer? What resonates with them? What are they looking for, and where are they looking for it?
What is also very important and should not be overlooked, is reading a virtual reality developer guide that will simplify the interview process and help evaluate and find the candidate you need. 
4 – Get a feel for the competitive landscape
After studying your consumer, take a look at the competition. 
What do the top competitors do well? Where do the VR flops miss the mark? Take stock in strengths and weaknesses, and see where your VR product fits in. 
From there, you'll be able to build a viable sales strategy .
Test your ideas against your target market, understand how your opinion compares to the competition and refine your concept based on time and budget constraints with your team of freelancers, artists, and VR developers.
5 – Refine your idea
Finally — it's time to get the creative juices flowing. 
If you're short on staff, you might want to contact freelance artists, UX designers, and VR programmers to refine your idea. 
Let your collective imagination go wild before cutting it down to fit time and budget constraints.
This group should influence the final design and functionality of your VR app as they will be the ones who are most likely to invest in it. 
Once a solid idea and audience are formed, it will be necessary to refine it through iterative development and open feedback loops.
Which platform you choose should represent the type of experience you want to create, and the kind of consumer you want to target depends heavily on community and cost. This means you'll be doing quite a bit of research. 
Then, once a platform is chosen, you will want to form a general idea for the VR app that is focused on the type of movement and technology needed to create it. 
VR apps are full experiences for consumers and should be treated like this by creating ideas that consider the user. 
However, a user-focused VR app is no good without a solidly identified target audience. 
This is where reaching out and communicating with the community directly comes into play. 
By reaching out directly to you and your team can better understand what the active community is looking for out of a VR experience. 
While the finer details of fashion may change, the fundamentals never do. 
Reaching out will also help your team firmly identify a specific audience group that responds best to your product and follows the development process. 
Why Social VR Is the Next Big Thing
Streaming services like Netflix, Hulu, and Amazon Prime have dominated the market for quite some time. 
Gone are the days of browsing movie rentals at a local DVD shop. 
Paired with on-demand renting services, streaming has completely eviscerated the physical rental stores. 
There is another casualty, however. 
Moviegoing has plummeted. 
Rising costs and stagnating wages aren't the only things dwindling those weekend theatre sales. 
Streaming and other digital services have wreaked havoc on the Hollywood blockbuster market as well.
The silver screen and streaming
The social aspect of movie-going is one that has remained unchanged for the better part of a century. 
Private viewing stations never did succeed, likely due to isolation. 
Movies can be enjoyed together as an attentive collective. 
The silver screen has always had a special place in people's hearts. 
And it still does. It's just not as convenient or as affordable as it was before. 
Apps like vTime allow friends and family to enjoy the movies together without the concessions, crowds, or chiming smartphones. 
Facebook Spaces, the VR social sphere created by Facebook and accessible to anyone with an Oculus Rift, lets users hang out, instantly transmit to a friend's place, play games, and watch movies together.
Digital game night
Game night isn't the same. Mothers and fathers used to teach the cruel realities of life in a punishing game of monopoly. 
Brothers and sisters would jab at each other with passive-aggressive epithets in "Sorry." 
Card games, board games, even pencil, and paper games are less popular than they used to be. 
Grandmas are glued to Candy Crush, children are running into streets with Pokemon Go, and brothers and sisters use TikTok to communicate. 
Millions of people play games online
While pen and paper lose out to MMOs and immersive RPGs, the desire to play games has never dwindled. 
Millions gather to play mobile games, PC games, and digital board games cooperatively and competitively. With VR, you can have it all.
VR makes it possible
Through an app like vTime, families and friends can enjoy a weekend tradition going for over 75 years and enjoy a movie together regardless of location or vacancy. 
Similarly, a game night tradition between friends and family is increasingly challenging to pull off as more and more people continue to get busier and busier. 
Along with crammed schedules and increased workloads, people tend to know to play video games online or by themselves to relax instead of busting out the cards. 
This physical interaction doesn't have to change with VR; however, family and friends can interact with one another in a virtual environment. 
This takes the next step over multiplayer video games and other forms of disassociated gaming. 
Instead, your loved ones can see and interact with you like they might in real life without the human condition's batting issues. 
The VR technology industry has gone through several recent changes and evolutions that help expand its library applied uses. 
However, its recent applications in the social sphere have turned heads and piqued interest across Silicon Valley. 
Social VR technologies are primarily applied to suit the needs and realities of the next generation of participants. 
A great example of social interaction in decline is the continued decrease in movie attendance throughout the last few years. 
The experience of going out to the movies with friends has become too costly an endeavour to be enjoyed by most. 
As wealth declines for younger generations, it is essential to use the available technologies to preserve social interaction rather than abolishing it without much of a sound. 
Admittedly, streaming and on-demand services started the downward trend for movie theatres, but VR content marketing brings it back to its heights. 
With VR, friends can share a virtual theatre environment and watch a film without anyone leaving their house. 
While it may sound banal, this change in social interaction and engagement means that socialising isn't gone, it's just evolved. 
Last update on 2022-09-20 / Affiliate links / Images from Amazon Product Advertising API