17 Self Branding Tactics That Will Get You Noticed
Branding is a significant success component.
Just think about several of the most prominent companies across the globe, say Nike's "swoosh" logo or Apple 's icon—virtually everyone in the world is familiar with their brands.
Today, having successful self Branding holds similar significance to establishing your company's brand .
It may even be slightly more crucial.
Consumers are fascinated with the story behind the founders of successful brands—the struggles, failures and successes.
This helps them identify with the brand.
What this means is taking the bold step of putting yourself out there and subsequently marketing both you and your business.
Competitive service providers must prepare a top-notch self-branding strategy to keep their business running.
Vendors require more than strong references and a remarkable sales record.
It matters how they package themselves.
If you are looking to build your self branding that will get you noticed but you are not sure where to start, these 17 tips should help you establish a simple strategy for reaching your prospective audience.
1 – Define your brand.
Before you can start your journey of developing your brand, be sure to write down the answer to this question: Who are you?
You can start by jotting down all the values and words your close allies associate with you and your work.
Be honest with yourself and once you have the list, select the phrases that are not only authentic and positive but those that will directly contribute towards your objective.
2 – Pen a mission statement.
Take a close look at successful self-branding examples, and you will notice that they create a description which others can relate to.
This is called a mission statement.
If you want to get noticed, start by writing a brief and concise mission statement.
It allows people to understand your beliefs and core values easily.
3 – Establish a speciality.
What are your passions?
What are you good at?
Whatever it is, if you are genuinely passionate about it and it is relevant, specialising in it will ensure that you set yourself apart from the rest.
Take time to contemplate what you can provide to satisfy a particular market or bridge a specific market gap, and work on it.
What's more, if you possess a particular skill, channel your resources on it and work towards broadening your knowledge scope and refine that craft.
4 – Leave a mark.
One of the most critical objectives of familiar personal brands is leaving a solid first impression .
Among the most effective ways of doing so is by coming up with a gripping elevator pitch .
An elevator pitch is a short verbal statement that instantly conveys your identity.
Ensure that it is authentic, while also punchy and memorable.
5 – Create your signature style.
To establish yourself over your competition, start by developing a unique signature style.
It does not have to be complicated.
Just go for anything that grabs attention.
It can be a specific colour or accessory, or anything that draws attention to you.
6 – Put yourself out there.
Don't spend all your time behind your office desk and expect to get noticed.
It is essential that you not only get out but also make yourself accessible and visible.
Attend conferences, open up your social media profiles and let the public contact you, and so on.
The more accessible and visible you can make yourself, the more your self branding will get noticed.
7 – Create a personal website featuring an exclusive homepage.
It is crucial that you own a website with a domain name that can identify you.
This enables you to maintain control of both your image and reputation.
Individual websites are just like a private home—they represent everything about you and need to be welcoming.
It is always good to have the domain registered in your name.
The homepage of your personal website should outline everything about your life story.
Ensure it is relatable to allow the visitors to identify with it quickly.
What's more, include compelling professional images together with an explicit call to action to add more professional clout to it.
Finally, ensure that it is polished and, of course, free of any common spelling and grammar mistakes .
Be sure to check how to make a personal website with these great tips .
8 – Don't over-promote yourself.
Over-promoting is among, if not the gravest, pitfalls when developing self branding.
Overly concentrating on selling a product, service or even yourself can put off your prospective audience.
Rather than excessively focusing on publicising your message, you should observe what others might be interested in.
Focus on listening to your audience, and once they notice your interest, they will take note of you as well.
Sale
Make use of social media in numerous unique ways and identify one that best works for you.
Have a good understanding of your clients and strive to share your updates using different formats—mix it up by using images or blog posts.
Additionally, you also need to ensure that you update your social media frequently (preferably on a daily basis).
This helps you keep in touch with your existing clients and potential ones as well .
10 – Forge relationships with influencers.
With its popularity , influencer marketing should be one of the primary elements in your quest to bolster your brand.
To establish a relationship with influencers, begin with offering value to them.
You can do this by commenting and or following their posts or blogs to earn their trust and appreciation.
Connect with the influencers, retweet them, repost their content and as soon as you have established a rapport, then you can inquire for help.
11 – Adopt a storytelling approach to self branding.
Storytelling is a useful art often used by marketers to promote either their products or ideas.
It is widely recognised as the most effective growth strategy, especially for small brands and startups .
Not only do stories spark engagement, but they also assist in establishing and sustaining emotional connections with the audience.
Great stories inspire people to form their standard way of living and, as such, they can help create you as a leader.
Sale
12 – Guest blogging on various popular websites.
As it is, guest blogging remains one of the most effective approaches to establishing a strong personal brand.
It is worth noting that most experts on different subjects tend to branch out of their platforms to share their ideas, thoughts and knowledge on other blogs.
Why? It helps build credibility.
Start out small and establish connections with local bloggers seeking individuals to contribute to their platforms while concentrating on developing relationships with individuals of similar interests.
After gaining some ground and success, you can then move to broader publications and forums.
13 – Establish yourself as dependable.
You are sure your brand is growing when people begin to come to you for information.
Work to become the first option journalists and media outlets contact for any information on anything—whether breaking news or trending.
Begin with sharing information and news which you deem useful on your social media accounts and disperse it across your contacts.
This will help you build a following which will result in individuals regarding you as a reliable authority in your niche.
This will ultimately attract more traffic to you.
14 – Cultivate a solid value proposition.
Every major firm boasts a value proposition and so should you.
What renders you, as an individual, enticing to prospective clients?
What sets you apart?
Why would anyone want to work with you?
As soon as you determine this, ensure your audience knows it.
Sale
15 – Work with deadlines—and beat them.
When setting or agreeing to deadlines, ensure you are as realistic as can be.
If you experience a hitch that could potentially disrupt the schedule, be quick to inform the concerned parties either to reschedule or cancel.
Keep in mind the popular saying "under-promise and over-deliver" is always a grand strategy to remember.
16 – Practice effective networking.
Many individuals practice networking incorrectly.
They lay more emphasis on personal gains rather than the needs of the other party.
Direct your efforts on practising two-way networking, ascertaining that you allow the other side to benefit from your relationship also.
With this approach, you will subsequently secure more opportunities and connections which all go towards fortifying your brand.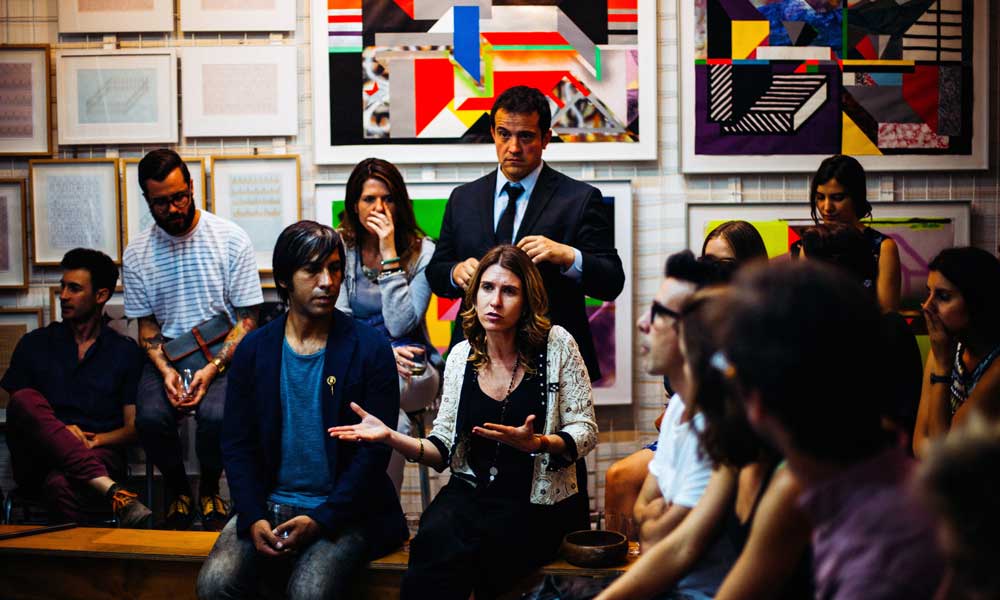 17 – Always strive to improve.
Whether you are aware of it or not, every day is a learning experience.
As such, personal growth is a lifetime challenge.
New trends are coming up on a daily basis, and asserting that your brand remains dominant, you need to keep improving steadily. Keep learning, stay confident and always pursue authenticity.
Wrapping up the self Branding tactics.
Understanding your real self is the most critical component of effective self branding . 
As soon as you are confident of who you are and what you want, then you have everything you need to establish a solid personal brand.
Last update on 2022-09-20 / Affiliate links / Images from Amazon Product Advertising API